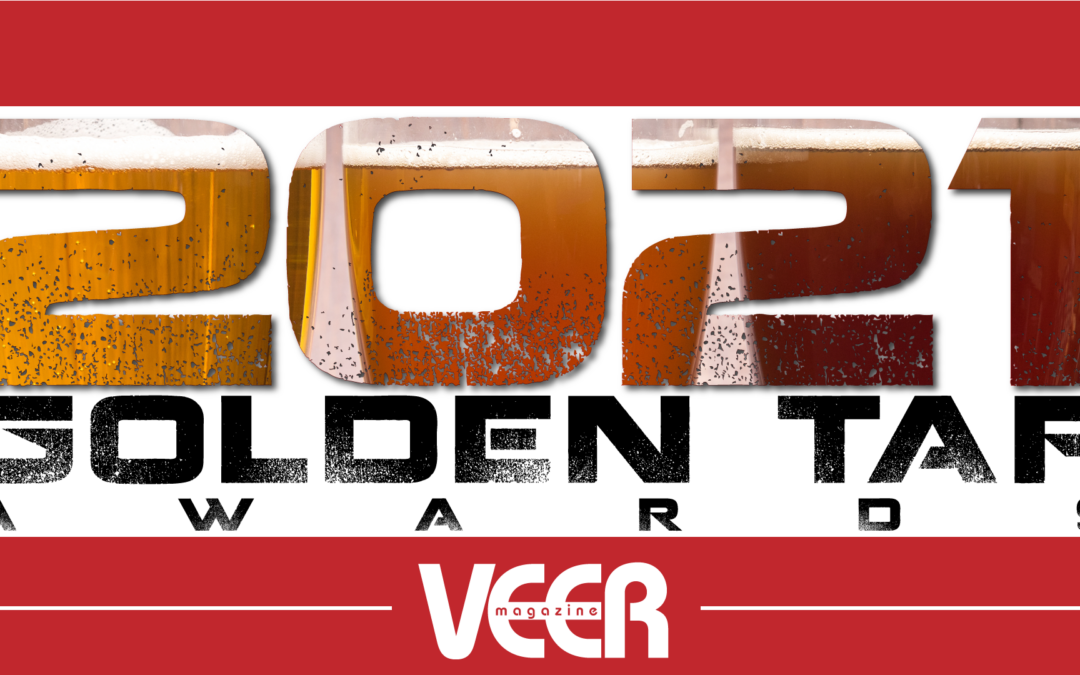 From October 17 through November 3, you may cast your vote in each of the following categories (see below). FYI: Votes cast from duplicate IP addresses are noted and cast out. Each brewery was invited to self-nominate one entry in any 12 categories. We will present...
read more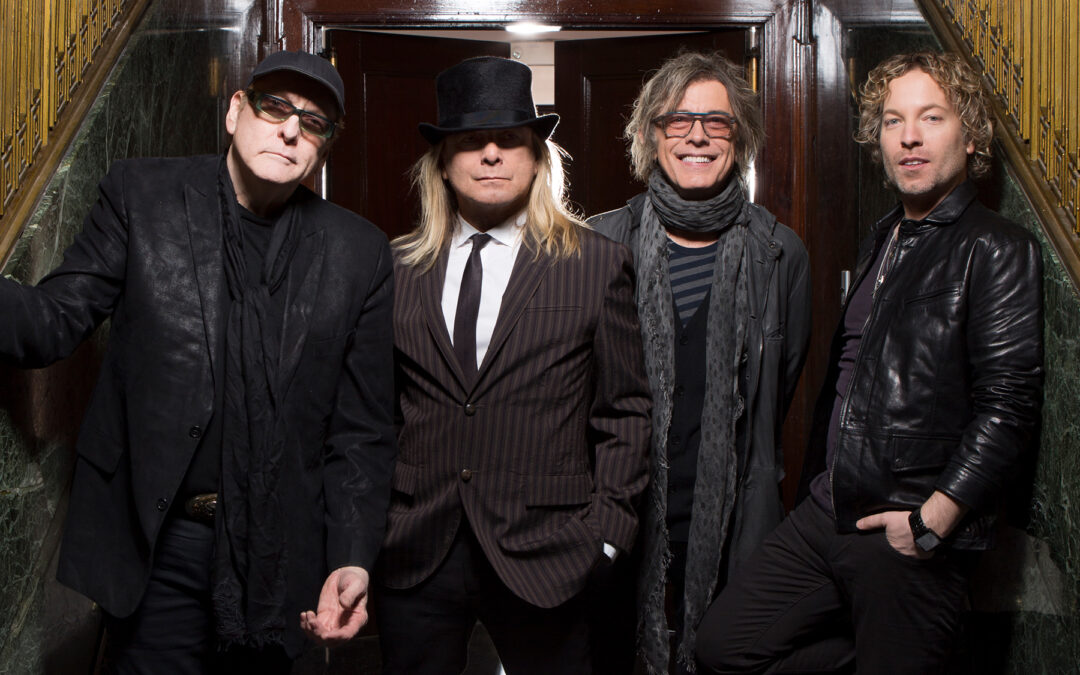 By Jim Morrison Rick Nielsen of Cheap Trick has had his third COVID shot and he's happy to finally be back out on the road. It's not the 300 dates a year the band played back in the day. More like 150 to 175, but then they're not young anymore. The guy who...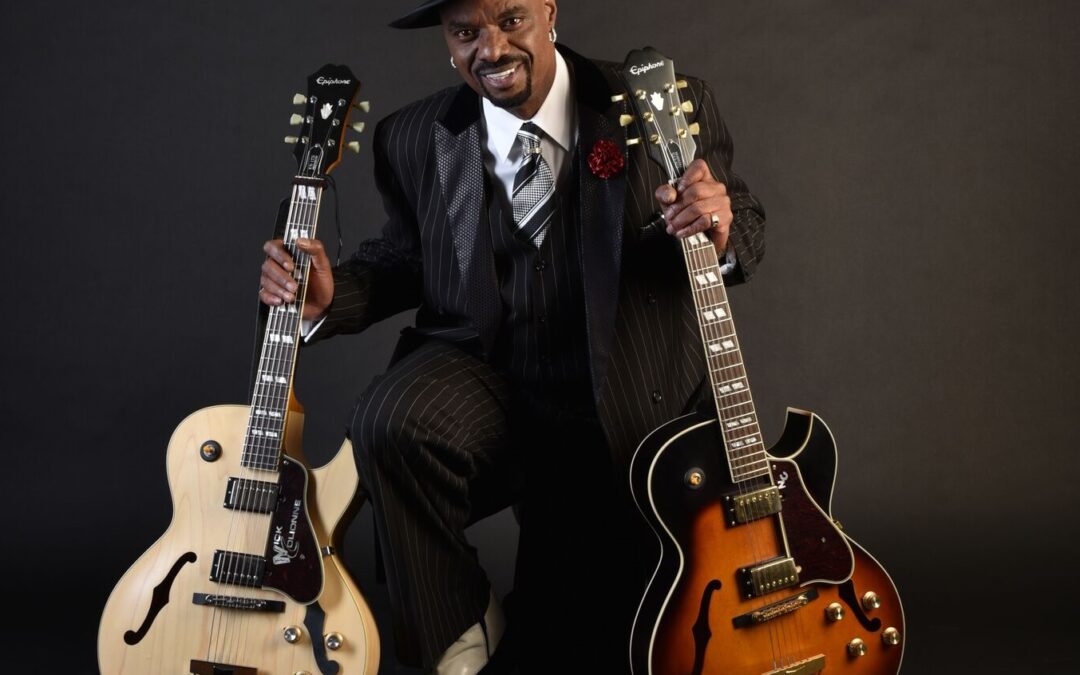 By Jeff Maisey The release of smooth jazz guitar artist Nick Colionne's album "Finger Painting" went on as plan in April 2020. The tour in support of the 10-song studio recording was delayed and then canceled due to the pandemic. Jazz venues across the world...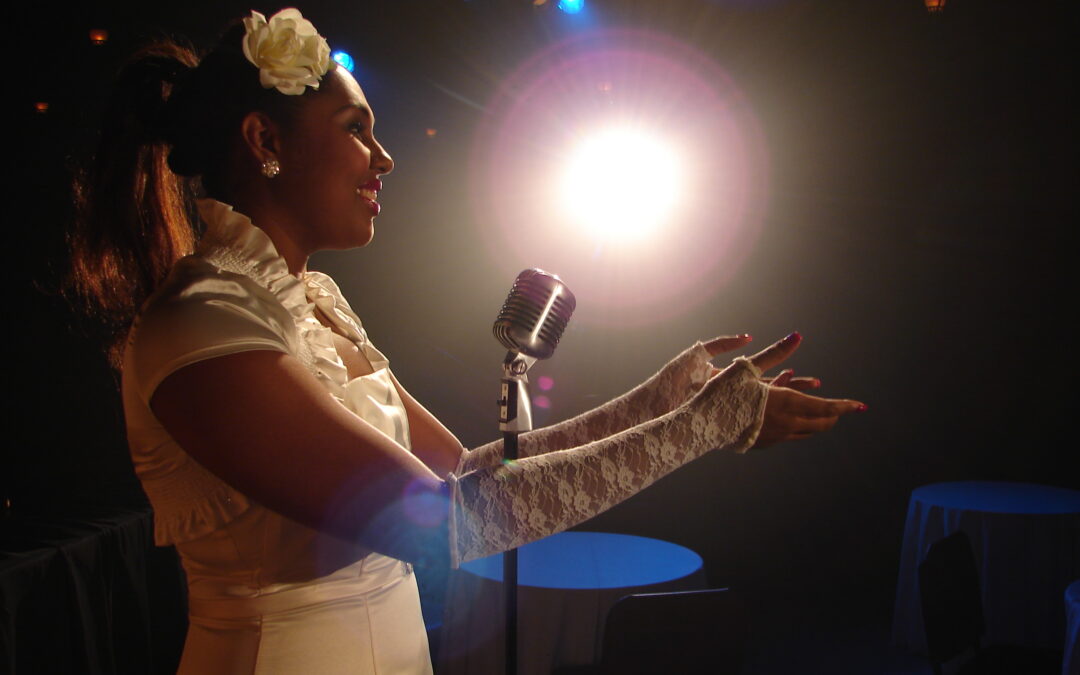 By Jerome Langston "You literally feel like...when you walk into that theatre, that you are right there in 1959 with Billie Holiday and her band," says Georgia native Ashley Bishop-Diggs, who portrays the iconic jazz singer in Lady Day at Emerson's Bar & Grill,...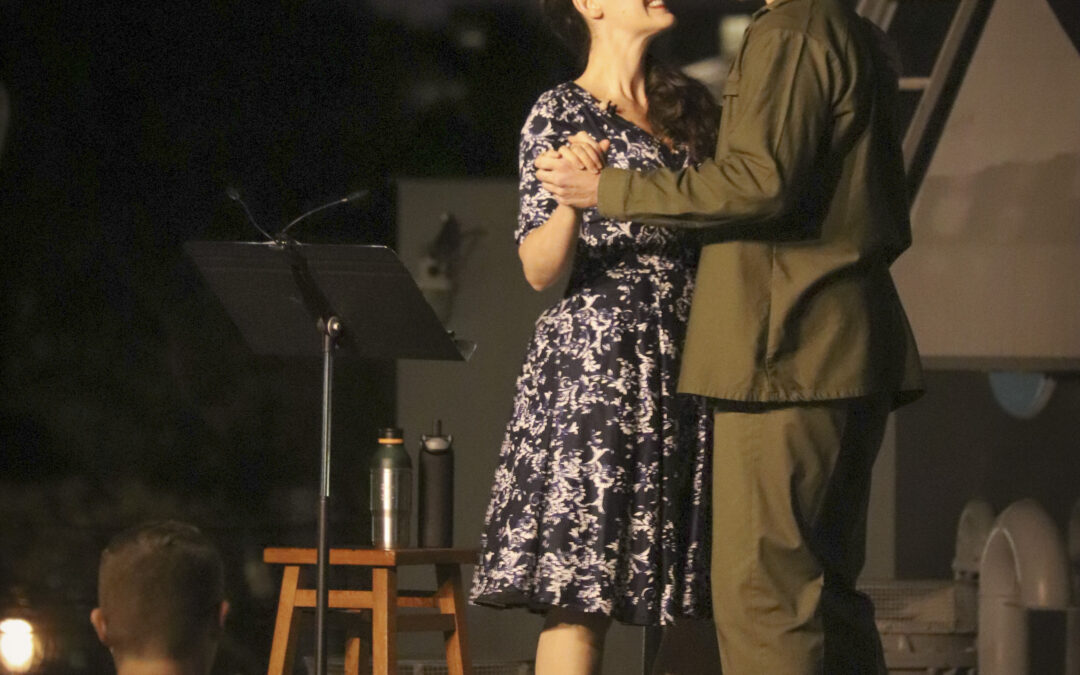 Dear Jack, Dear Louise cast members Jack (Dan Fenaughty) and Louise (Larissa Klinger) during an outdoor rehearsal on the deck of the USS Wisconsin. Photo credit: Crystal Tuxhorn By Jerome Langston Though there will be mask-wearing, and other pandemic related protocols...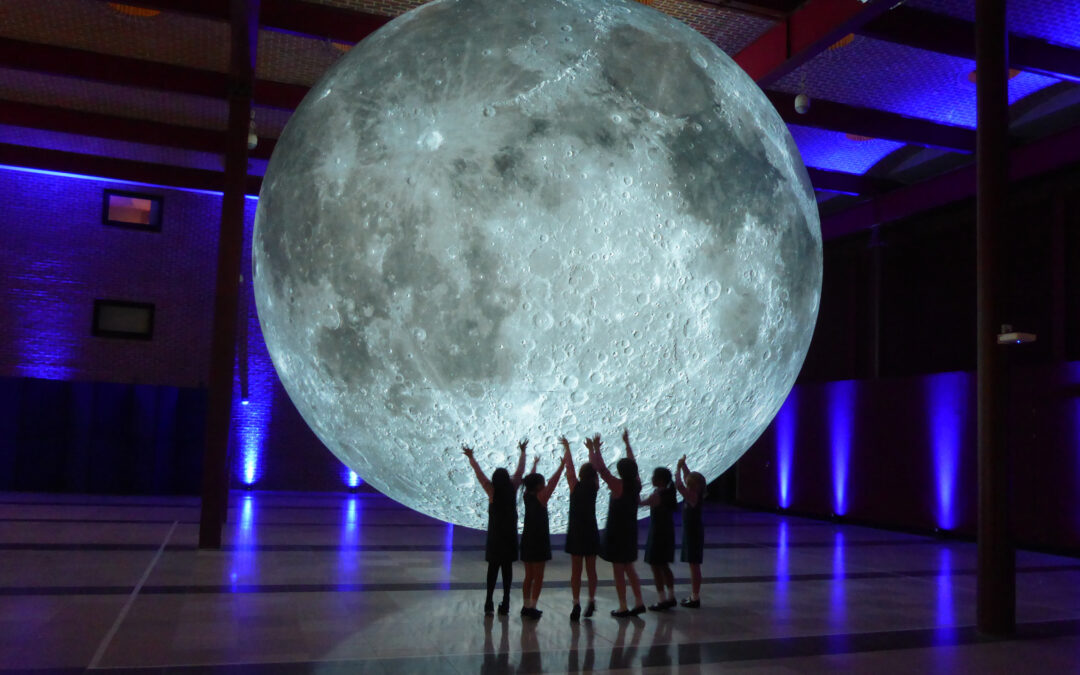 (Luke Jerram, Museum of the Moon, photo by Carl Milner, Leeds, UK, Light Needs Light, October 2017) By Betsy DiJulio A muse of poets, politicians, artists, athletes, and academics, the moon has infiltrated virtually every aspect of world culture since ancient times. ...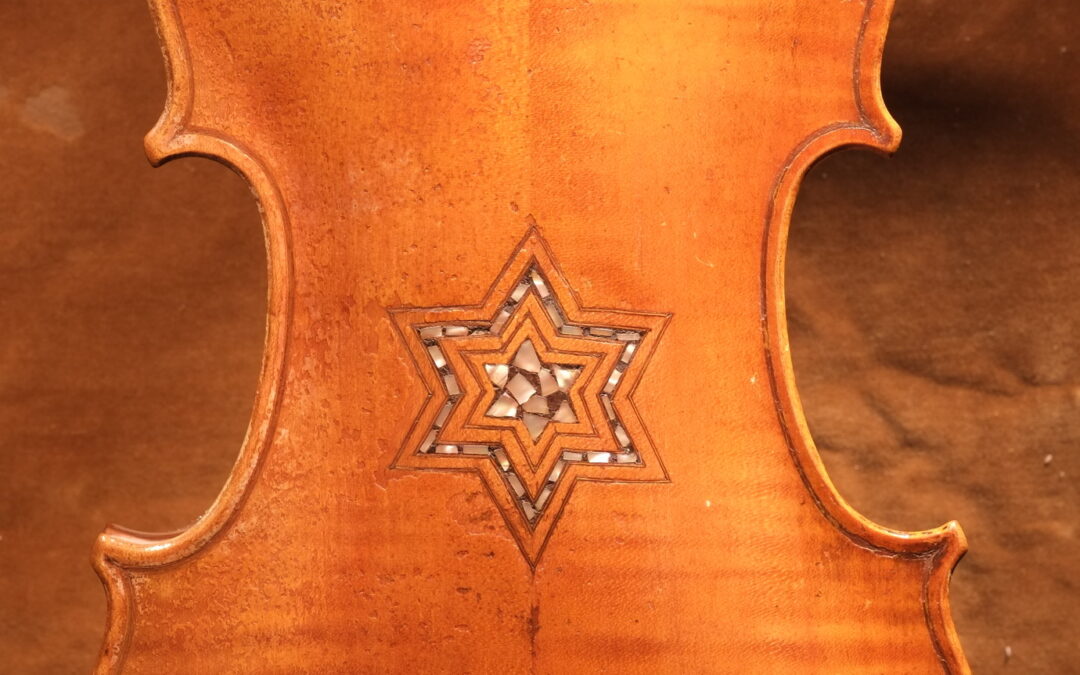 By Jeff Maisey If you think about, every classical music performance is a history lesson in some sense.  Generally its because the musical work was written hundreds of years ago, and quite often it expresses something about each composer, whether the point in...
(Blue-rock guitarist/singer Jason Cale (left) in the studio with Hunter Hughes. Photo courtesy of Hunter Hughes.) By Jeff Maisey Hunter Hughes, host of WHRV's Hunter at Sunrise digital radio program, has teamed with Zeiders American Dream Theater to present the...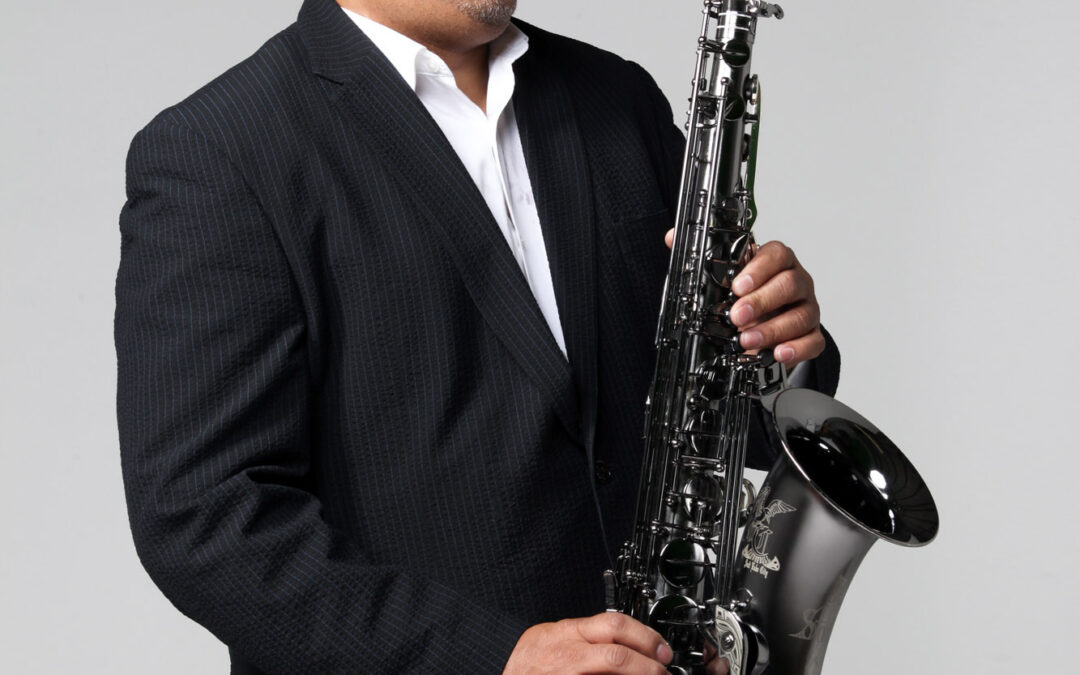 By Jerome Langston Learning that we share the same first name, during my recent conversation with the contemporary jazz legend known as Najee, was just one of many interesting tidbits that were revealed during our lengthy chat. Born Jerome Najee Rasheed in New York...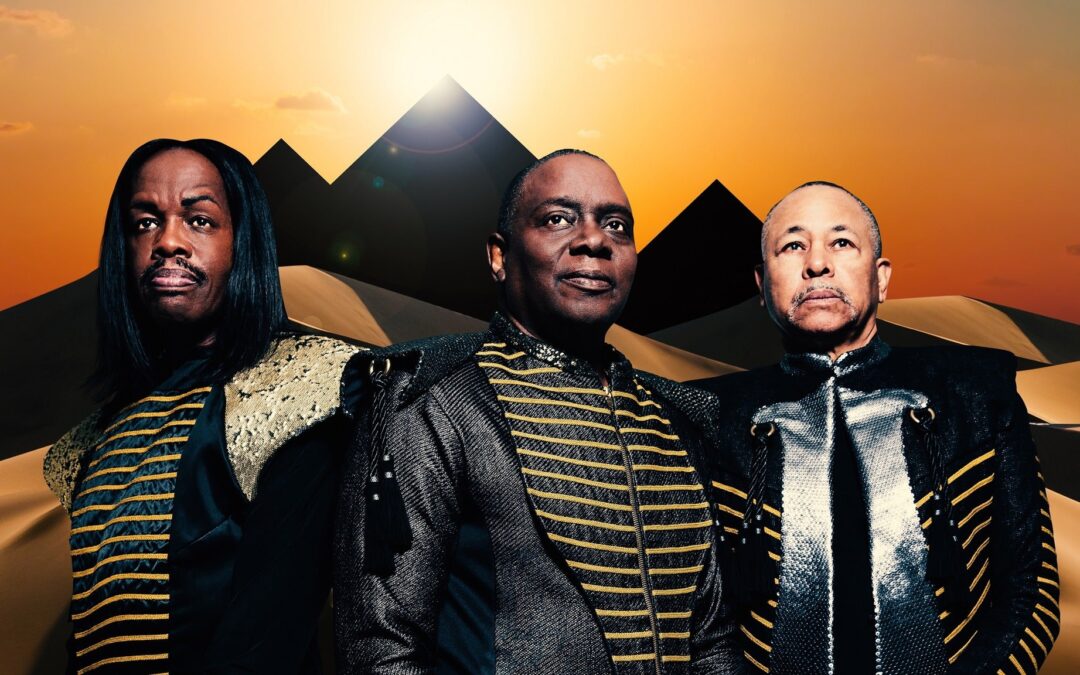 By Jeff Maisey What could possibly be better than hearing Earth, Wind & Fire perform their essential hit "September" in September?  That'll happen Friday, September 24 when the supergroup performs at Atlantic Union Bank Pavilion in Portsmouth.  Last year marked...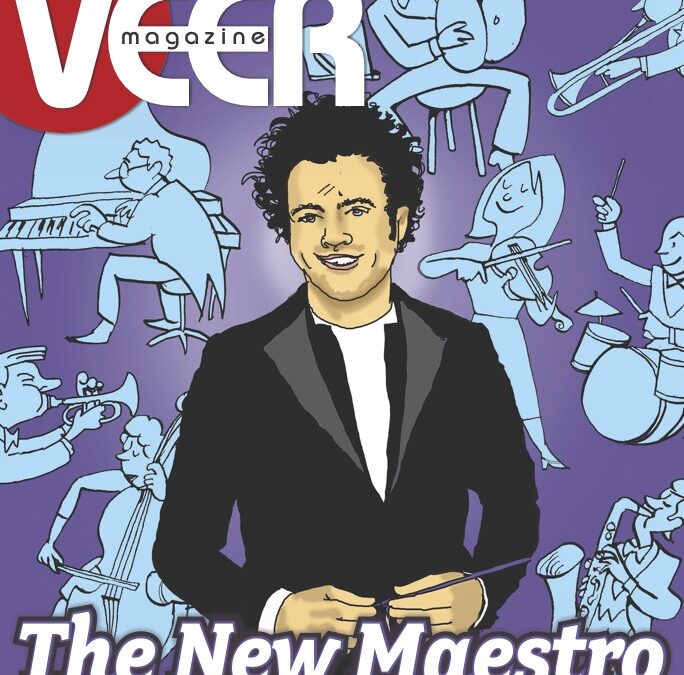 (Maestro Eric Jacobsen on the cover of Veer Magazine. Illustration by Walt Taylor) By Montague Gammon III The newly appointed twelfth Music Director of our Virginia Symphony Orchestra, Eric Jacobsen, flew into town from his current home in Brooklyn late last month,...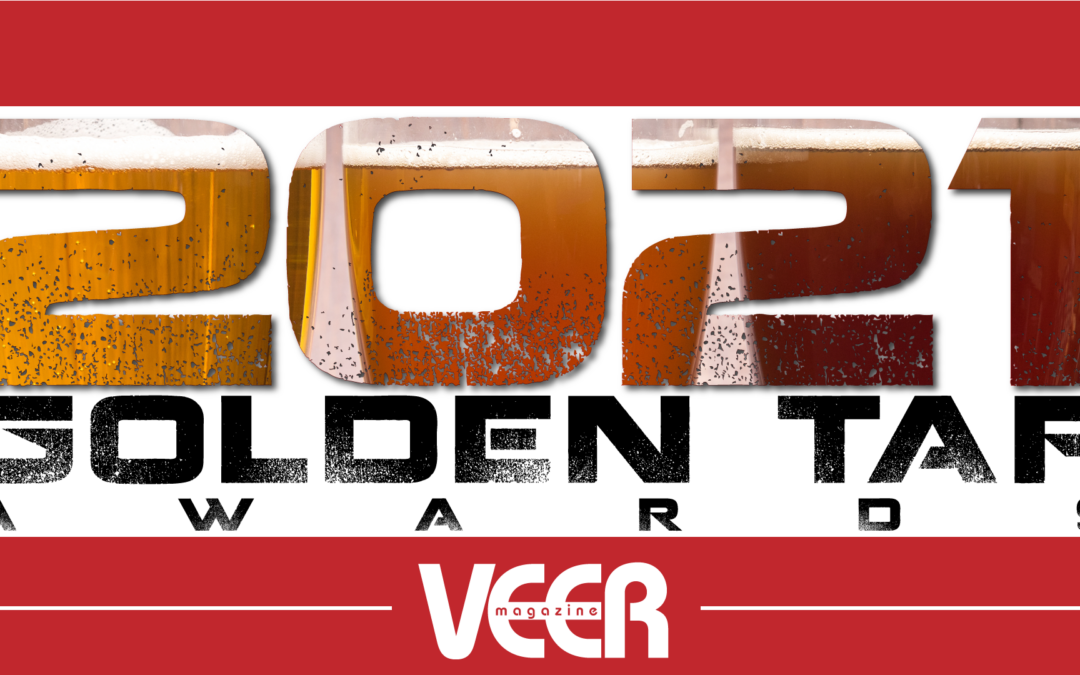 From October 17 through November 3, you may cast your vote in each of the following categories (see below). FYI: Votes cast from duplicate IP addresses are noted and cast out. Each brewery was invited to self-nominate one entry in any 12 categories. We will present...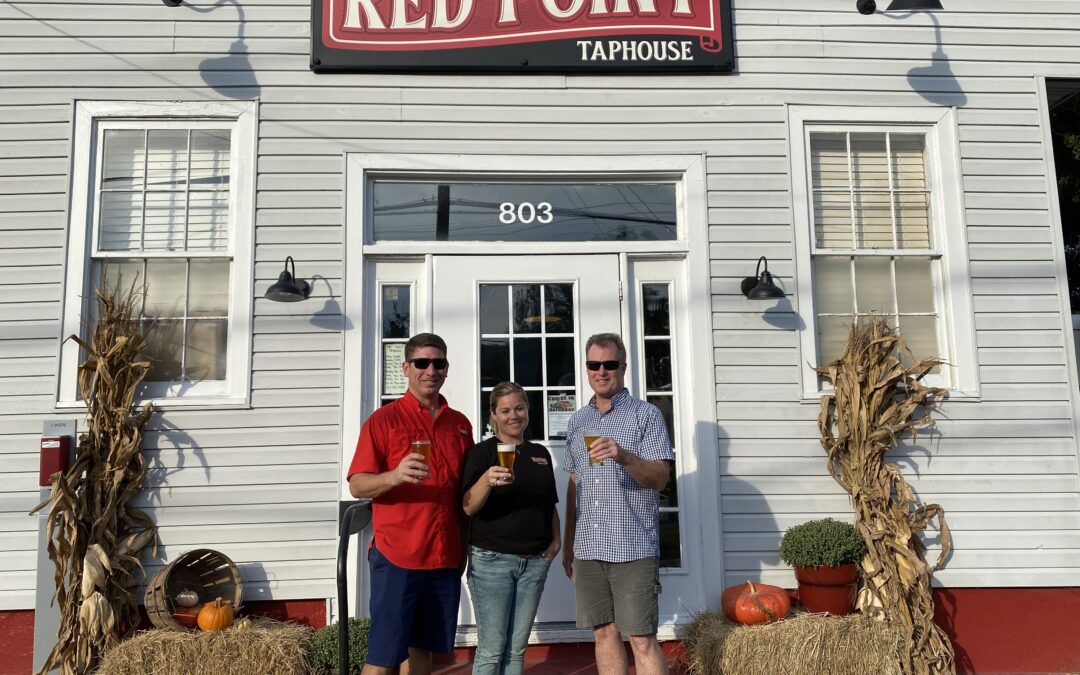 A welcoming sign in Smithfield: (L-R) Nick Hess, Julie Hess and Tim Ryan. Photo by Diane Catanzaro  By Chris Jones and Diane Catanzaro Farm-to-table dining AND craft beer brewed on premises in a small-town historic building? Yes, please! If this sounds good to...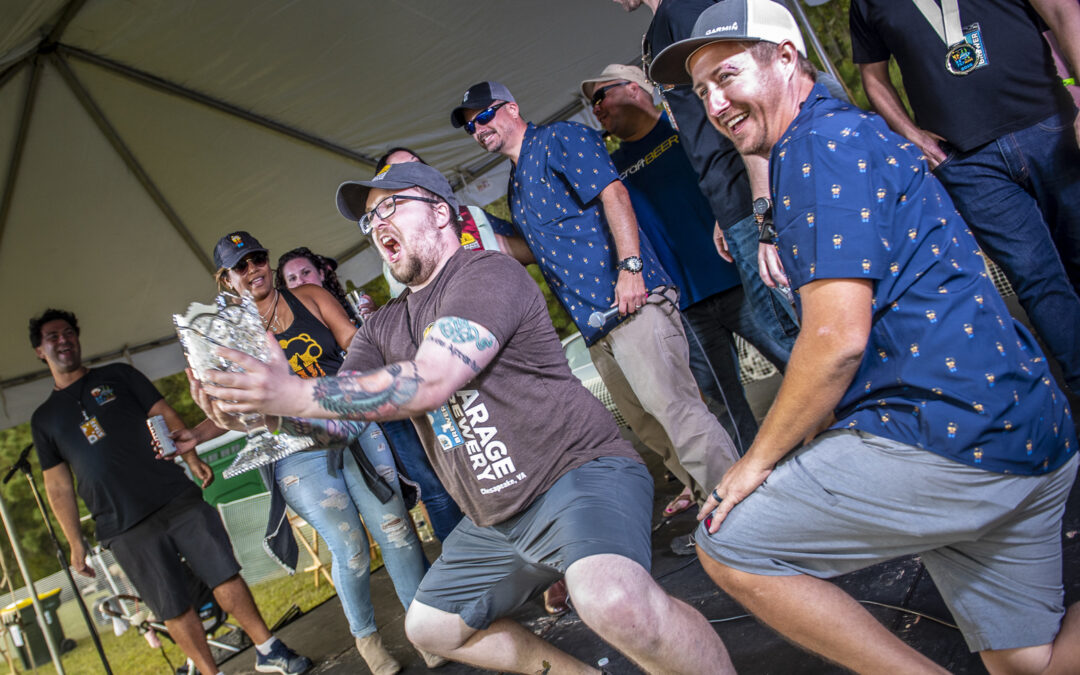 The Garage Brewery won the last Battle of the Beers event. Photo by Eye of the Storm Photography courtesy of Beach Ambassadors.  By Jeremy Bender More than 30 regional breweries will vie for this year's 757 Battle of the Beers crown. The event is held on the grounds...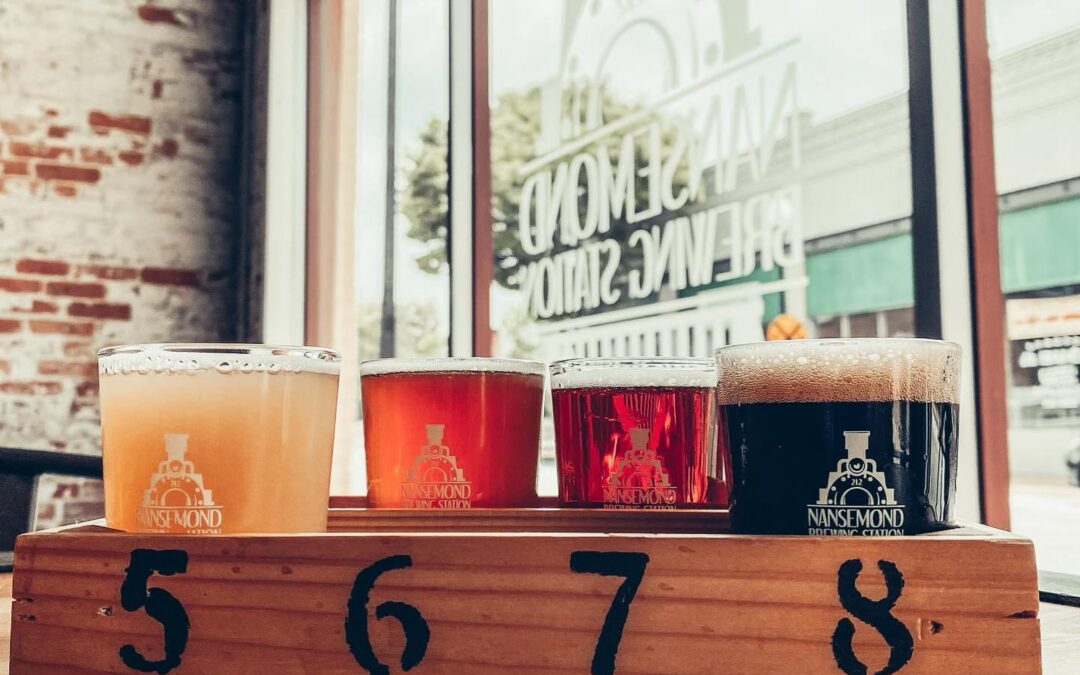 (Sample a variety of beer styles in scenic downtown Suffolk at Nansemond Brewing Station. Photo courtesy of the brewery.)  By Diane Catanzaro and Chris Jones Locals may know the Nansemond River, that the Nansemond Native American tribe lived along the river, or that...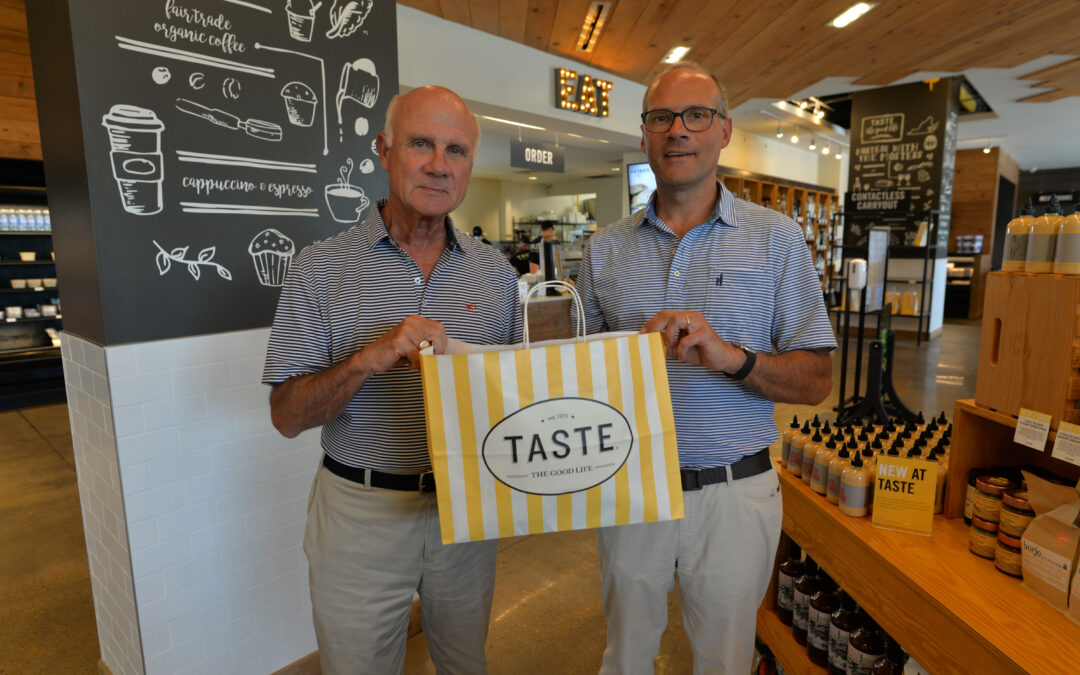 TASTE OF SUCCESS: (L-R) Peter and Jon Pruden have enhanced and expanded the specialty gourmet food brand known for its delicious sandwiches, prepared food items, and spot-on wine selection By Marisa Marsey As nightmarish as the past year and a half was, Hampton Roads...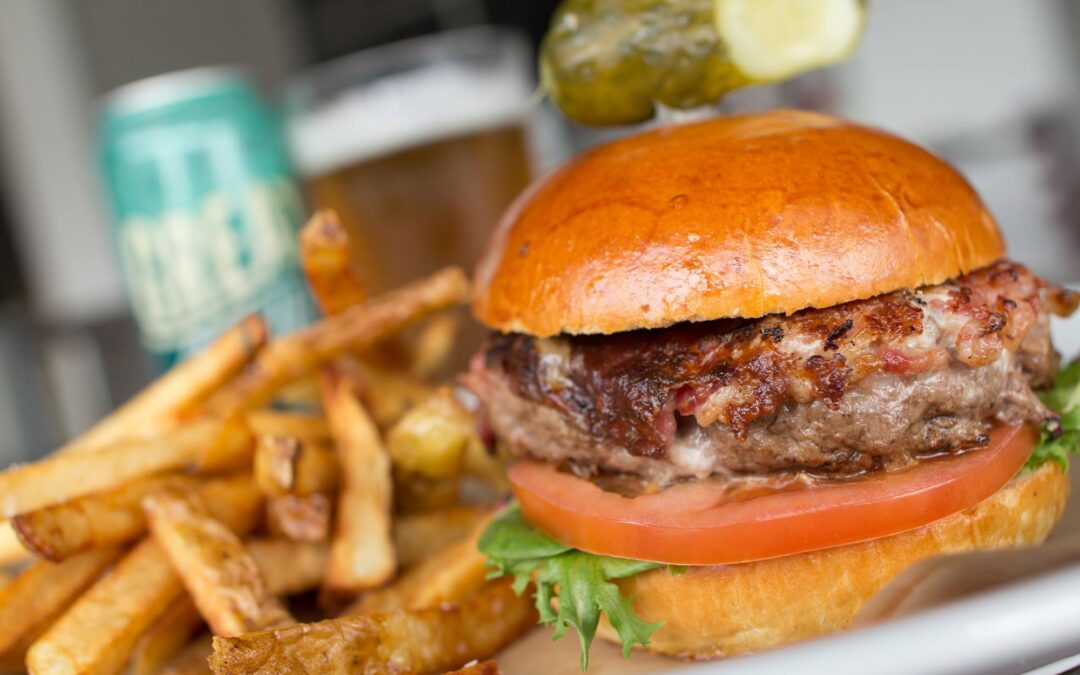 (1608 Crafthouse's Bacon Cheeseburger is a popular menu item.)  By Jeff Maisey Kevin Sharkey was prepping for the fifth anniversary of his 1608 Crafthouse on Pleasure House Road in Virginia Beach when the pandemic struck in March 2020. He's been battling ever since...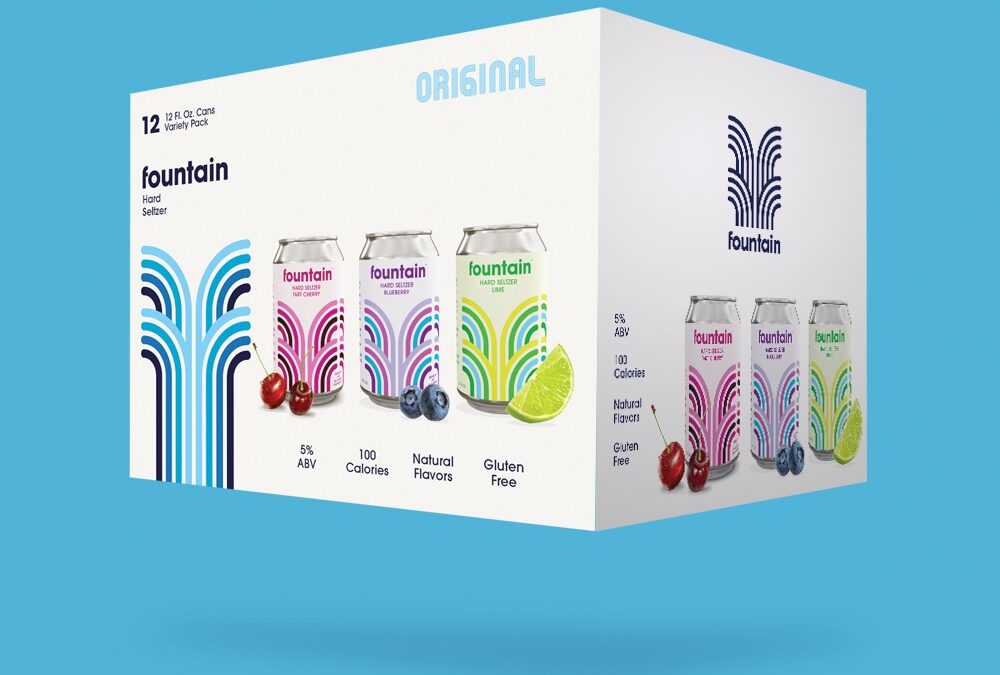 By Jeff Maisey There's a new hard seltzer in town — Fountain. Made in New York City, this new, upstart brand is fun — from the well-carbonated bubbles, zesty citrus and berry flavors to the eye-catching packaging — screams fun. After enjoying a few cans over a recent...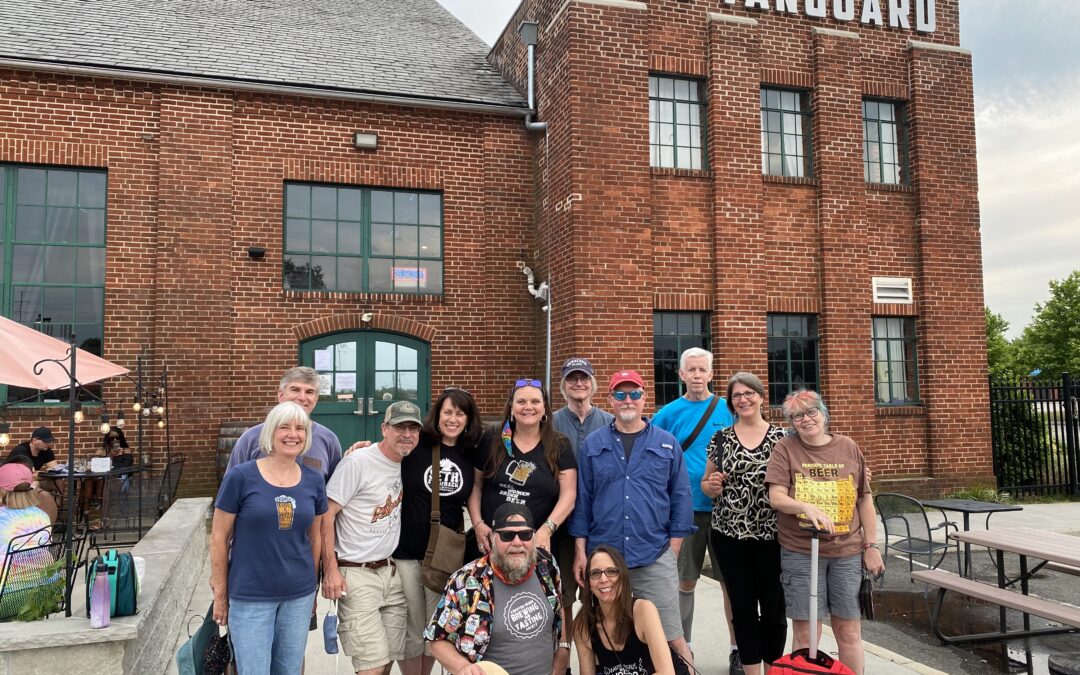 (Members of the Hampton Roads Brewing & Tasting Society gather for a pre-beer photo. Photo courtesy of Diane Catanzaro.) By Diane Catanzaro and Chris Jones Who is ready to get out of the house and visit a bunch of breweries? We've put together a little beer tour...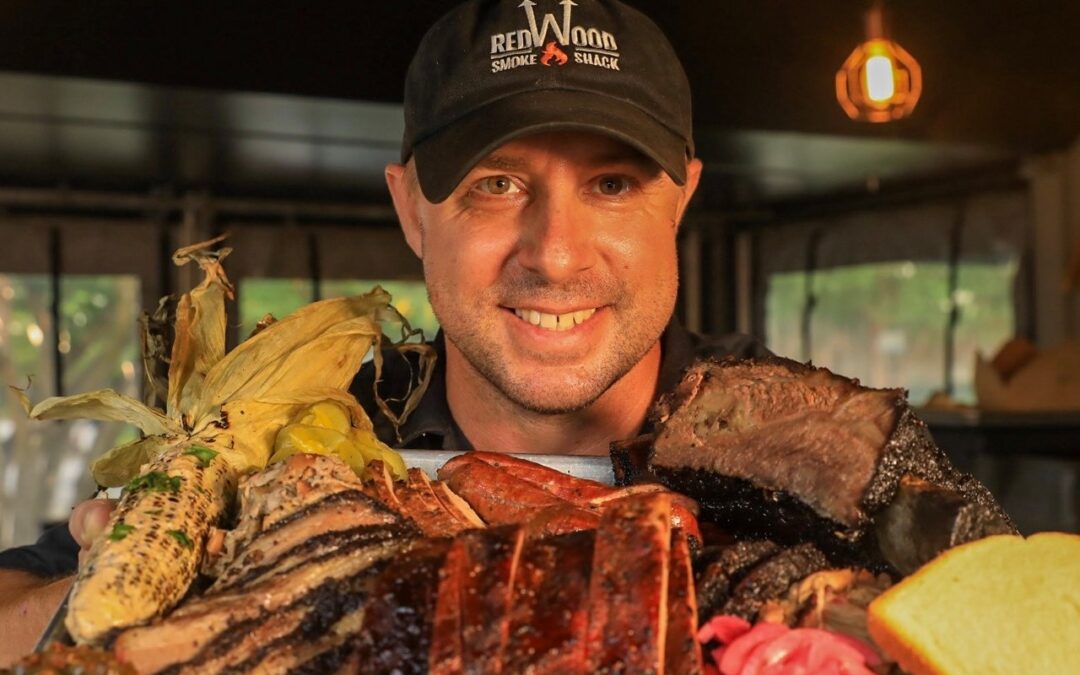 (Owner Bob Roberts has Redwood Smoke Shack expanding with a new Virginia Beach location. Photo courtesy of Redwood Smoke Shack.) By Marisa Marsey Some of our favorite homegrown eateries are expanding – opening a new location, introducing a new concept – making us...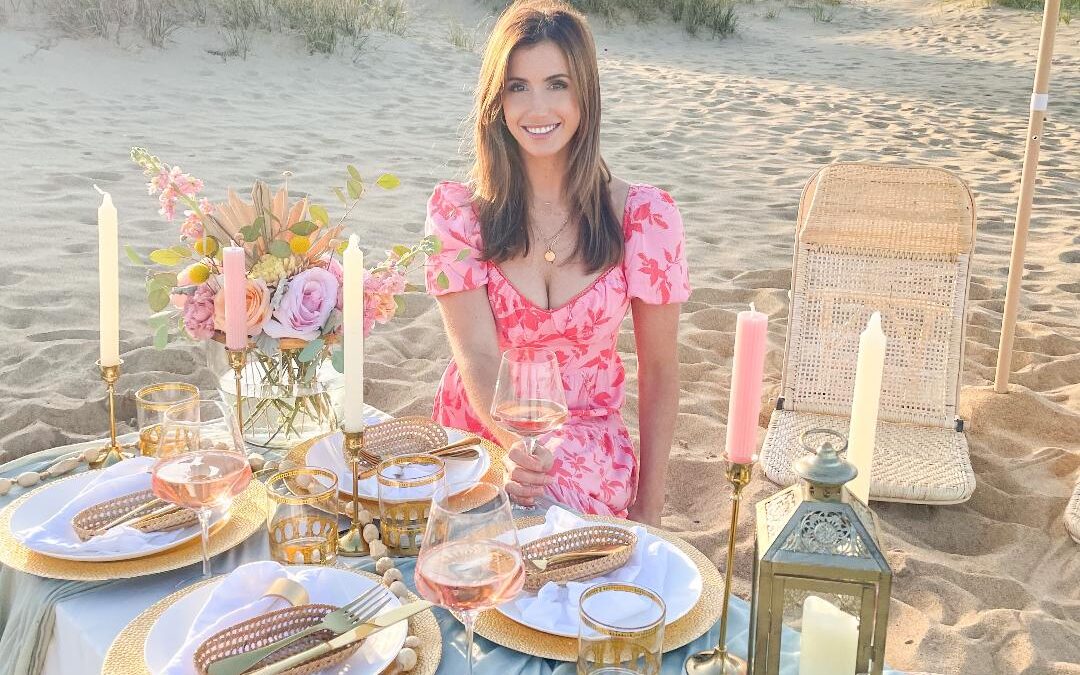 (Katie Huger, owner of Long Board Charcuterie, curates exquisite, customized boards to celebrate special events as well as every day.) By Marisa Marsey There's a joke circulating at fromageries: "How do you irritate a cheesemonger? Ask for a charcuterie board with no...