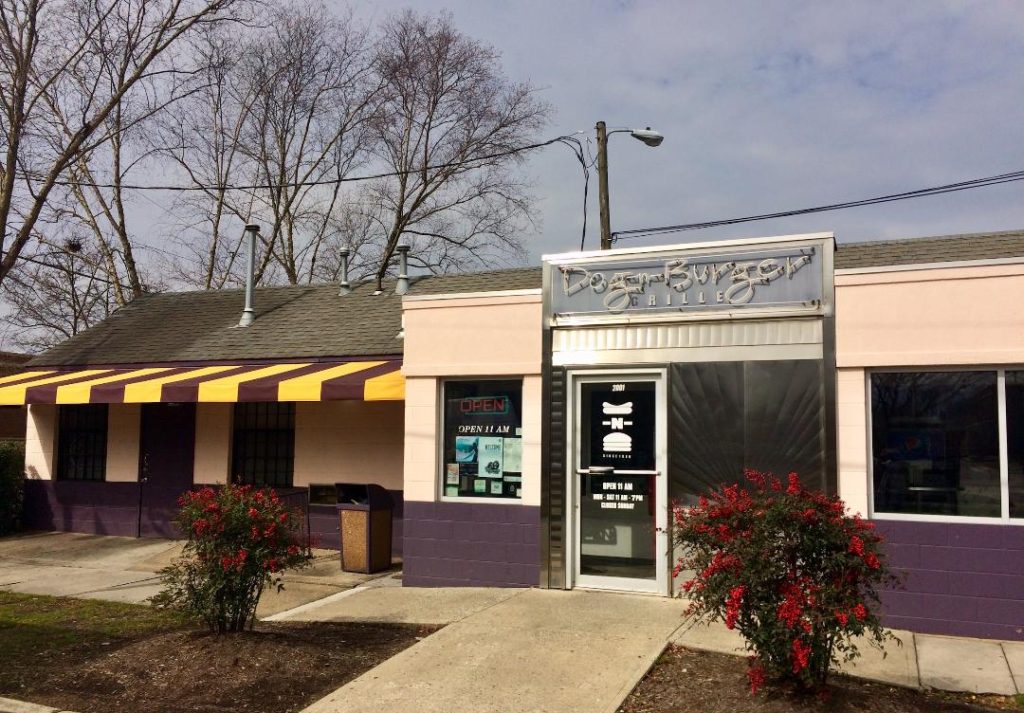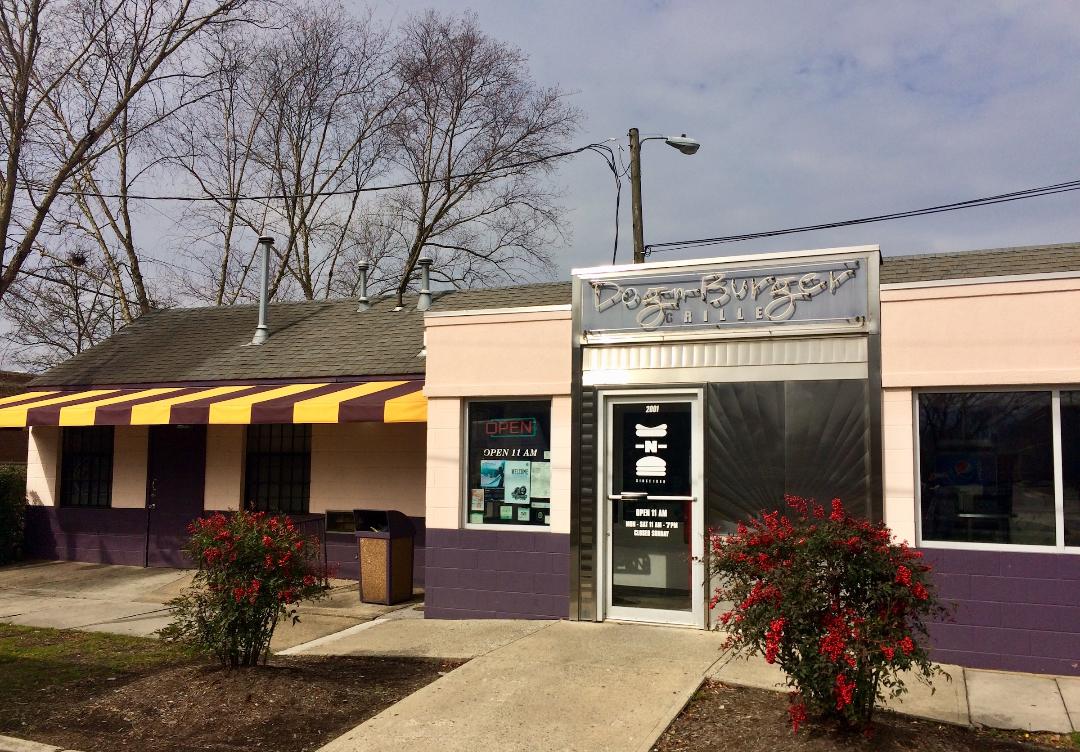 By Cindy Mackey
Dog-n-Burger Grille, a Ghent favorite established in 1969, will be transformed into the popular barbeque restaurant Redwood Smoke Shack. The property at 2001 Manteo Street has been an institution over the decades for fresh-cooked hamburgers, hot dogs, crinkle-cut fries along with a serving of nostalgia.
Dog-n-Burger was opened by a Navy submarine cook who was accustomed to cooking in small quarters. The original restaurant was 1/3 the current size. Owner Jerry Meltsner purchased the property in 1987 and did a complete renovation in the mid-90s. He expanded the menu to include pitas, steaks, wraps, ribs and chicken.
As one of the oldest continually running restaurants in Norfolk, the establishment proved that residents and visitors to Norfolk love the diner feel, small-town hospitality and excellent food. The restaurant will become Redwood Smoke Shake's first brick-and-mortar location under operation of Bob Roberts, who will lease the property
Redwood Smoke Shack has created a strong following as a food truck that offers top quality smoked meats, sides and a memorable dining experience. It won the 2017 BBQ Wars' People's Choice Award by Southern Grit magazine and has been voted best food truck by VEER and Coastal Virginia magazines and Best BBQ Southside by Coastal Virginia.
"We've been in operation for two years and are looking forward to this new permanent location," said Roberts. "I recently visited BBQ establishments in Houston and Austin to shadow those operations so we can bring the true Texas experience back to Ghent. We focus on dry-rubbed meats we cook low and slow for 16 hours. Everything is prepared from scratch with only the freshest of ingredients."
Redwood Smoke Shack will open in early summer. Over the next few months, Roberts and team will renovate the restaurant with two wood-burning offset smokers, fresh paint, new awnings and enhancements to the patio. Hours will be Tuesday to Saturday 11 am to 8 pm or 'sold out' and Sunday from 11 am to 3 pm or 'sold out.'
"We have developed a cult-like following for true BBQ lovers, and we sell out most days we are on the road" adds Roberts. He plans to keep the food truck rolling on Fridays and Saturdays. Follow them on Facebook and Instagram@redwoodsmoke for weekly updates, visit www.redwoodsmokeshack.com or sample the fare before the official opening.
"We'd love to install a fire pit, patio lights for a cool vibe and hope to have some live music on weekends. We also plan to get an ABC permit and serve local beers," added Roberts.
In addition to the popular food truck, Roberts has worked in the food service industry since graduating from college in 2001.
"We've been working on this project for a while, and this will be a great use of the site and an exciting addition to the Ghent dining scene," said Meltsner. "Roberts has a first-tier food reputation, and I know this is a business that will be embraced by the community."
Employees have been notified of the transition, and Meltsner has offered jobs in other restaurants and/or severance packages to long-term employees. Roberts will also consider them for employment in the new restaurant.
Over the years, Dog-n-Burger has provided tremendous support to the Ghent community. Meltsner, who also owns two No Frill Grill locations in Norfolk and Virginia Beach, has been active with the Ghent Business Association, Ghent Task Force and numerous fundraisers specifically to support Children's Hospital of the King's Daughters. The favorite D&B Combo of a hot dog, cheeseburger, fries and drink will be offered at the No Frill Grill Norfolk location. Meltsner has retained all rights to the Dog-n-Burger trademark and would like to see an enterprising entrepreneur use them to open a Dog-n-Burger in the near future.