(Adrienne Warren is a highlight of the upcoming season)
By Jeff Maisey
The Virginia Arts Festival has unveiled its 2024 season, a mix of audience favorites and newcomers sure to please. 
One of the upcoming season highlights will be an evening with musical theater actress and singer Adrienne Warren on May 30 at the Attucks Theatre. 
Warren hails from the 757 region and is a Hurrah Players and Governor's School for the Arts alumni. 
Her young career flourished soon after, garnering a Tony nomination for her performance in Broadway's "Shuffle Along," and then winning the Tony and multiple others for her lead role in "Tina: The Tina Turner Story." 
Another performance to mark on your calendar include a symphonic concert version of "Sweeney Todd," featuring Broadway soloists handpicked by conductor and music director Rob Fisher — a native of Norfolk. It's one night only — April 13 at Chrysler Hall. 
ADVERTISEMENT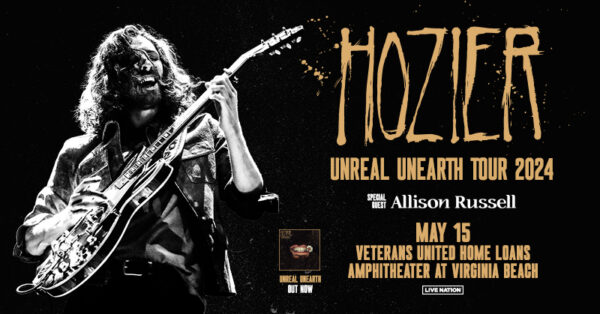 In the realm of dance, the Martha Graham Dance Company marks its 100th anniversary with a May 11 performance backed by the Virginia Symphony Orchestra at Sandler Center; Step Afrika! Brings the traditional and contemporary to Chrysler Hall on April 14; Collage Dance Collective, an innovative modern ballet company and source of cutting-edge dancers, will rivet Chrysler Hall audiences March 7; Dance Theatre of Harlem returns for another full week of student workshops and performances April 30 through May 5 (Ferguson Center/Chrysler Hall). 
The Virginia Arts Festival has always featured classical music front-and-center. While last year's commissioned world premiere of a Chris Thile composed work for mandolin and orchestra was canceled at the last moment due to illness, Thile is set to perform the critically-acclaimed piece in mid-June, and hopefully it is worth the wait. 
Pianist Olga Kern has curated a lovely chamber music series of concerts that'll feature Takacs Quartet (May 8-9), Apollo's Fire Chamber Ensemble (May 23-24), Wu Han (piano) with David Finckel (cello)June 4 at the Robin Hixon Theater. 
For the outdoor, tented Perry Pavilion series of concerts, a partial reveal shows Storm Large (May 31), Aoife O'Donovan (June 1), and a tribute concert to the "Trailblazing Women of Country (Patsy Cline, Loretta Lynn, and Dolly Parton) on May 1. 
2023 Grammy-winner Samara Joy (Best New artist, Best Jazz Vocal Album) will perform June 8 at Sandler Center.