By Jeff Maisey
Black Friday — the day after Thanksgiving — was once the busiest sales day of the year for retailers across the spectrum.
While that's not necessarily the case any longer as brick-and-mortar retail has declined over the last decade, record stores are the exception. 
Back in 2008, a collective effort to create official Record Store Day events in April and November was established in conjunction with record labels who release special products available exclusively and in limited quantity to participating retailers. 
The Black Friday Record Store Day features a wide variety ranging from De La Soul's "3 Feet High & Rising" 7" vinyl/boxset and Coheed and Cambria's "Live at Starland Ballroom" double LP to the vinyl version of the recent "What Ever Happened To Blood, Sweat & Tears" soundtrack and Prince "Get Off" 12" vinyl.  
I recently reached out to the owners of Freshtopia (DJ Bee), Birdland Music (Barry Friedman), AFK Books & Records (John Brittell), and Vinyl Daze Records (Martin Snead) who are participating in Record Store Day to learn more about this busy retail event. 
How important of a promotion is Record Store Day for your business? 
DJ Bee: Sales normally triple during RSD.  Great promotion, we constantly get calls all day about certain titles.
Barry Friedman: RSD is a huge day for us; it is one of our two biggest days of the year. It is the kickoff for the holiday shopping season.
John Brittell: The smaller RSD Black Friday event usually quadruples a typical Friday's sales, but more importantly, it reminds folks to keep local record stores top-of-mind during the critical holiday shopping season.
Even though there are only two official events annually, the Record Store Day team supports indie stores throughout the year. Their 'RSD Essentials' label is a great example, giving indie stores access to limited color releases, throughout the year—releases that otherwise could have been locked up by national, online or big box chains. They also host physical and online events throughout the year, connecting indie record store owners, labels and artists.
Martin Snead: Typically, the Record Store Day in April is our biggest day of the year. The Black Friday Record Store Day is usually one of the top 3.
Is there any indiction as to what will be the most important/popular releases for THIS Black Friday for your store?
DJ Bee: De La Soul, "3 Ft High & Rising" 7" boxset.
 Barry Friedman: To name a handful: Captain Beefheart, Eric Carr, Czarface, the Doors, Justin Townes Earle, Dexter Gordon and Slide Hamilton, Chico Hamilton, Grateful Dead, Little Feat, Joni Mitchell, Wes Montgomery, and Billy Strings.
 John Brittell: Noah Kahan's Cape Elizabeth EP, Olivia Rodrigo's Guts: Secret Tracks, Post Malone's The Diamond Collection and The Doors: Live in Bakersfield were our most-requested records this year.
Martin Snead: This year's high demand titles seem to be Jerry Garcia, The Grateful Dead, Noah Kahan and The Doors.
ADVERTISEMENT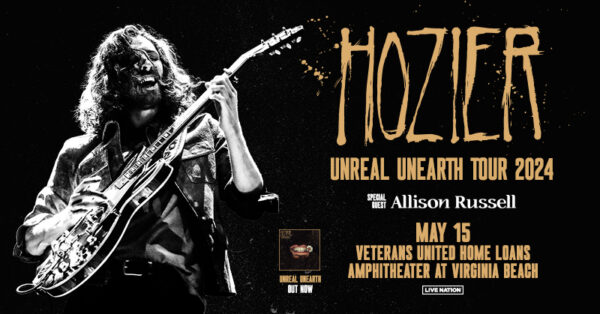 Do customers seeking official Record Store Day releases purchase additional vinyl (new or used)? 
DJ Bee: Yes.. you come to Freshtopia for one title, leave with additional titles you didn't know you wanted.
 Barry Friedman: Yes, most definitely. We have a quite extensive inventory of new and used vinyl. 
John Brittell:  Yes. It's a huge lift for everything we sell. CDs, vinyl, books, posters, merch.
Martin Snead: Yes, we make sure that our normal inventory is well stocked. Black Friday Record Store Day is all about the celebration of vinyl, new and vintage.
What overall trends do you see in terms of "what's selling"? Is it recording artist driven (ie Beatles, Stevie Wonder) or genre (hip hop, jazz, classic rock, punk rock)?
DJ Bee: Recording artist catalog — older established artists.  
Barry Friedman: Both of the above! At Birdland, classic artists and jazz are big sellers, with hip hop and punk rock coming on strong as well. 
John Brittell: The gals are on fire right now! Taylor Swift, Boygenius, Beyonce, Olivia Rodrigo, Lana Del Rey, Paramore, Mitski. On the Americana side, Zach Bryan, Noah Kahan, Tyler Childers, and Chris Stapleton are still making our registers ring. Genres be damned, we've taken a ton of pre-orders for the new Dolly Parton album "Rockstar," releasing November 17. Our bestselling punk title this year is Turnstile's "Glow On." (So great!) We were a little late to the K-pop party, but thankfully the fans waited for us to catch up.
Martin Snead: What is currently selling is both certain genres and individual artists. Hip Hop is very popular and of course, The Beatles are big again and Taylor Swift is quite the  phenomenon.
 Are live recordings popular with your customers? If so, which? 
DJ Bee: Yes.  In all genres people like live recordings from hip-hop to classic rock 
.Barry Friedman: This year we think Dave Brubeck, Collective Soul, and the Grateful Dead. 
John Brittell: Absolutely. Rhino's Grateful Dead live reissues still dominate, due to the quality of the soundboard recordings and the variety of songs in their sets. Our biggest live sellers this year were Jerry Garcia's "Pure Jerry: Coliseum, Hampton, VA, November 9, 1991," the deluxe vinyl reissue of Talking Heads' "Stop Making Sense," followed closely by Fleetwood Mac's "Rumours Live" album, a previously unreleased concert from 1977. There's also a welcome trend of including live sets in deluxe reissues, such as The Replacements' stellar "Tim" reissue, and my personal first pick for RSD Black Friday, The English Beat's, "I Just Can't Stop It (Expanded)."
 Martin Snead: Live Albums are popular. Bob Seger's Live Bullet and Frampton's Comes Alive still remain in high demand. For Black Friday, the Coheed and Cambra's live offering is getting some buzz.
If a recording artist passes away (Jimmy Buffet, for example), do you see a short-term increased demand for specific albums?
DJ Bee: Yes. 
Barry Friedman: Any time an artist passes we see a huge uptick in their catalog. The new November 3 Jimmy Buffett (CD and LP) will be one of our biggest sellers through the Holiday Season. 
John Brittell: Yes. We see an immediate bump in sales. In Jimmy Buffett's case, we had five vinyl copies of "Songs You Know By Heart: Greatest Hits" available when he passed and those were gone in a day. There's still tremendous interest in his back catalog and his final album, "Equal Strain on All Parts" which was released on November 3. 
Martin Snead: When popular artists die, (Prince, Bowie, Buffett, etc.) customers pull off Laskin Road to come in the store as soon as they hear the news. Adding to their recently deceased section maybe.
Beyond Record Store Day, what other recent or upcoming vinyl releases are you expecting to be popular this holiday shopping season?
DJ Bee: Mac Miller anything Taylor Swift or DOOM.   A few box sets in all genres are in demand as well.
Barry Friedman:  The Beatles, "62-66" and "67-70," Chris Stapleton, "Higher," and Dolly Parton, "Rockstar," Peter Gabriel "I/o" – all CD and LP. 
John Brittell: It seems surreal and strangely satisfying to say this but, "Beatles & Stones, man." The Brits have it, especially when you throw in those crazy-cool Kate Bush color vinyl reissues rolling in at the end of November. I personally plan to boost the U.K. GDP by a few points! Taylor Swift already has the U.S. G.D.P. covered.
Martin Snead: Peter Gabriel's new LP seems to be getting good traction due to his wildly successful current world tour.
 Are Holiday themed albums popular? If so, which?
DJ Bee: Mariah, Temptations,  Profile Holiday with Run DMC "Christmas in Hollis"  
Barry Friedman: Mainly the old standards, like Nat King Cole, Bing Crosby, Jimmy Buffett, and the Carpenters. 
John Brittell: We do a robust business throughout the holiday season and we were actually a little concerned with how many Michael Bublé "Christmas" albums we sold over the summer. "Is everyone okay? You know it's 101 degrees outside, right?" Vince Guaraldi's "A Charlie Brown Christmas" and Sinatra's "Ultimate Christmas" are perennial favorites, as are classic soul and jazz albums, like Armstrong's "Louis Wishes You a Cool Yule," Fitzgerald's "Ella Wishes You a Swingin' Christmas," and AFK staff favorite, "Stax Christmas." 
Martin Snead: Christmas albums are very popular this time of year. "A Charlie Brown Christmas" and Phil Spector's Christmas albums are the most popular every year.