By Jim Morrison 
Allison Russell was 40 before she was able to mine her past to tell her story.
The catalyst for the rush of songs she wrote in 2019 was her tour with Our Native Daughters, the supergroup of Black female banjo players including Grammy winner Rhiannon Giddens, Leyla McCalla, and Amythyst Kiah formed to tell the stories of Black women's struggle, resistance, and hope.
"'4th Day Prayer' was the first one that came through," she says during a long phone conversation from her home in Nashville. "And I think that really connects to Our Native Daughters and thematically what we were excavating there. It was sort of the first time that I understood that my own personal history was so deeply connected to the trauma that the Black diaspora and that my foremothers experienced. It was just part of a continuum of the kind of racial bigotry that has plagued not just this country, but the world."
She closes the Virginia Arts Festival's North Shore Point Downtown series in The Perry Pavilion on June. 2
Russell grew up in Montreal. Her white adoptive father, an ex-pat American born in 1936, was raised in a sundown town in a white supremacist, abusive family. "What was sanctioned at the time really affected how he chose to treat me those years later," she adds. "These things are all connected, deeply tied together."
Her Grammy-nominated solo debut recounts an abusive childhood, fleeing home at 15, and living on the streets of the city. But that's only the part of the story. She sings about deliverance and redemption, not just surviving but thriving. 
"It took me until I was 41 to put out that record. It took that long for me to feel that I was thriving enough to tell that story or feel that it would be beneficial in some way," she says. "You're not defined by these losses and these scars and these terrible things that have happened to you. You're defined by the community that you choose. You're defined by what you choose to do now. You're defined by the family that you choose and build and I don't mean biological family, I mean, people who really resonate with you and love you for just exactly who you are. Those people save your life. 
"I think about this. We've had losses to suicide in that community of very young people and it's devastating. I was close to being one of those young people, you know, and I understand it on a really deep level," she adds. "But I also know that when someone is in that despair they just can't imagine how much better it can get. You know, like, when I was a 14-year-old, 15-year-old living terrified in a graveyard I couldn't have imagined what unfolded this last year. I couldn't have imagined having this loving partner and amazing child."
Fittingly, the album closes with "Joyful Motherfuckers," the last song written on the third and final day of recording. She sings it with J.T. Nero, her husband of a decade and partner in their group, Birds of Chicago, who played Norfolk's North Shore Point House Concerts twice in recent years.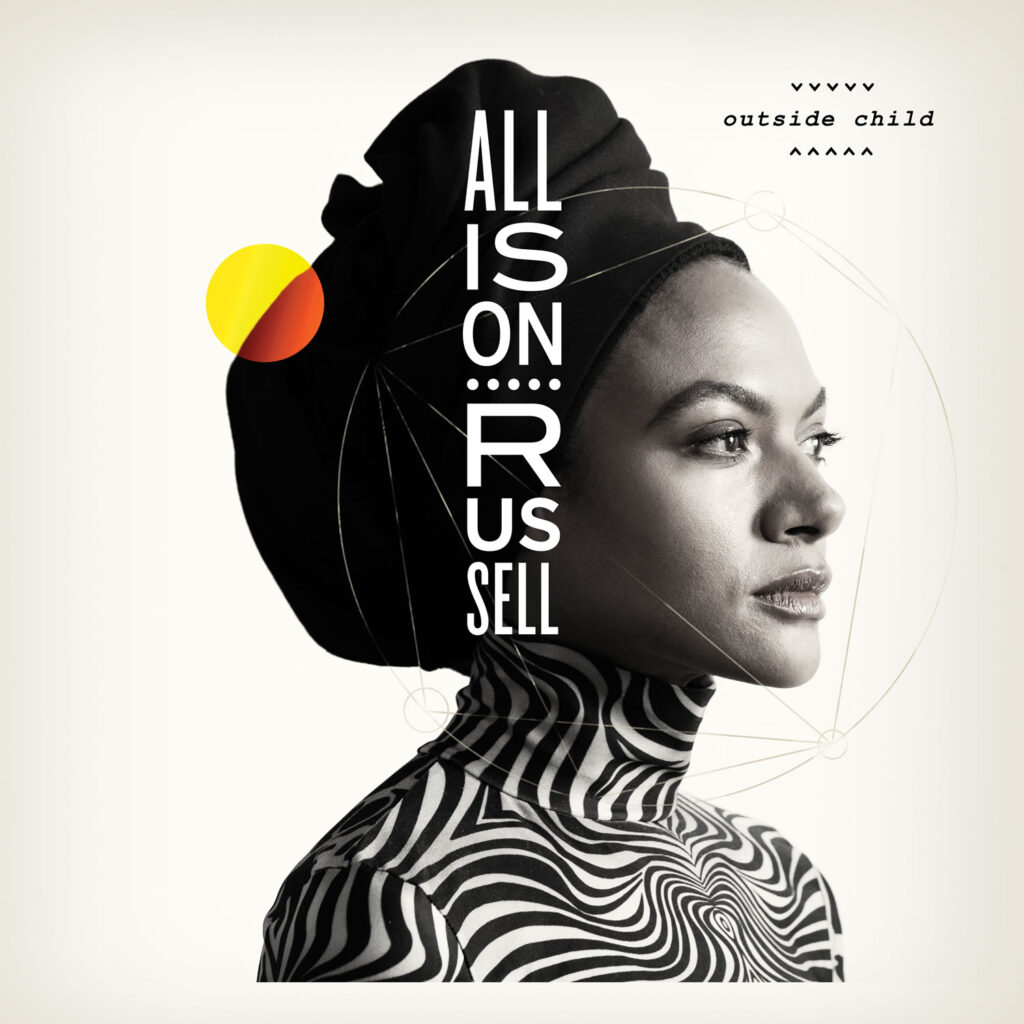 "That record wouldn't exist without the loving partnership that I have with him and the writing partnership that I have," she says. "This record is about coming out of the trauma of the past, transcending that through chosen family and community and art and healing because the family that I was born into was not loving and nurturing. But it doesn't have to end that way."
She wrote while on tour, collaborating with Nero at night. "When I would talk to him at night, we would be writing a piece of the same song, you know, without us realizing that we were doing that until we checked in that night," she says. "It was quite uncanny. Those songs all poured out in the space of less than three months."
She's broached abuse and the historic mistreatment of Black women in some past songs, notably "Part Time Poppa," a 2004 tune from her days in Po' Girl. "Barley," an acapella tune that earned a mid-set standing ovation during her first appearance with Birds of Chicago in Norfolk, pays homage to her maternal grandmother's determination to overcome bigotry.  "The wind that shakes the barley won't shake me," she sings.  
In 2001, when Russell learned a niece and a nephew would be moving in with her parents, she filed rape and assault charges against her adoptive father. He ended up getting a light, three-year sentence, she says, because the judge told her she appeared "fine," holding down a job without mental health problems. "They don't understand that it's the death of your soul, that you're fighting for your life," she adds. 
The songs on "Outside Child" never shy from that dark reality yet manage to emerge into the light. In "Montreal," sung in French and English, she thanks her hometown for keeping her safe when she slept in the pews of churches, with friends, or in a graveyard. ."  In "Nightflyer," which she performed with Brandi Carlile and Brittney Spencer on Jimmy Kimmel Live, she's a wounded bird, the screaming hawk, the one who can't be counted out. 
In "Persephone," she recalls escaping to a teenage girlfriend's bed, finding comfort with her lover. "Blood on my shirt, two ripped buttons/Might've killed me that time, oh if I'd let him," she sings. "Got nowhere to go but I had to get away from him/My petals are bruised but I'm still a flower."   
A grant from the Canada Council for the Arts, enough to fund three days in a Nashville studio, made the album possible.  For the recordings, she says "we got the band of goddesses gathered" — her extended family, including the McCrary Sisters, Ruth Moody of Wailin' Jennys, Erin Rae, Nero, and Yola, the British country soul singer who had been staying with them in Nashville. Except for "Joyful," which is the first and only version, they did three takes of each song. That's it. 
And then the pandemic hit. So she and Nero sat on the album. The time gave them a chance to be strategic about its release. When she started shopping for a label, suitors didn't knock down their door. She was a grassroots artist who'd been in bands, but not hit bands. 
"It wasn't like it just got snapped up. I decided to write about the journey out of the trauma of my childhood sexual abuse, like, sure it's gonna be a bestseller on paper," she says, laughing. "Honestly, a conjunction of things had to happen, I think, for this album to be uplifted and elevated."
Those were the current events of the following year and a helping hand from a new friend who was a hit artist. Breonna Taylor, George Floyd, and Ahmaud Arbery were murdered. Suddenly, record executives were interested in a Black woman's story. On a whim, Russell sent the record to Brandi Carlile, who was blown away. She'd later tell The New York Times "this is one of the best conceptual albums I've ever heard."
Carlile made a few calls. Fantasy Records signed Russell. When the album was released in the spring of 2021, Russell's team had done their jobs. The New York Times ran a long feature. 
Five years ago, Russell, Nero, and their young daughter slept on an inflatable mattress in a house, saving money, after a show in a Norfolk backyard. Now, she's played major festivals like the Newport Folk and Farm Aid. She's appeared on The Late Show with Stephen Colbert and Jimmy Kimmel Live. The album earned three Grammy nominations for Americana Album of the Year (up against Jackson Browne, John Hiatt, and Los Lobos, the winners), American Roots Song, and American Roots Performance. 
She believes artists like her have leaped past the gatekeepers of old. "I think in 20 years, we'll look back at this period and say this was an incredible Renaissance," she says. "This was an explosion of creativity, across communities, across genders, across ethnic signifiers, a time where we broke free," she says.
The acclaim has given her a platform after all those silent years. 
"Nobody gets to choose the circumstances of their birth and childhood," she says. "The reason I felt compelled to share my own history and story in this way is because, unfortunately, I'm not alone. It's one in three women, it's one in four men, and it's one in two trans and non-binary or gender-expansive folks," she says. "That is a pandemic of epic proportions."
"Outside Child" is part of a family lending a hand. "I just want there to be a roadmap. Mine is just one child's roadmap. As many billion people as there are on the planet that's as many roadmaps as there are," she adds. "Even if it's just one person who listened to it and is given a moment of pause, that, 'well, maybe I can stick around here a little bit longer, maybe things will get better,' then it's worth it."