Every King & Commoner
"Pioneers! Oh, Pioneers!"
(Self-Release)
Look out! Every King & Commoner are back in a big way with their long-awaited, epic sounding album, "Pioneers! Oh, Pioneers!." 
"Money" was the first track released to the public in the form of a music video. The dramatic song is instantly infectious with Cody Christian's commanding voice, a building humming of chanted voices and rhythmic war-drums with a righteous groove. Call it modern Americana. 
The storytelling-style of "Ballad of Joseph Smith" recalls Bob Seger's "Turn the Page" in places, but it is keen on evolving musical infusions that make it truly unique. 
The opening of "Being Apart" comes across like the opening soundtrack of "The Vikings" television series. The core of the song is soulful pop, even Adele-like in its structure.  
There are many highlights on the album including the trippy groove of "Pity," "Faithful," and "Last." 
Take notice. — Jeff Maisey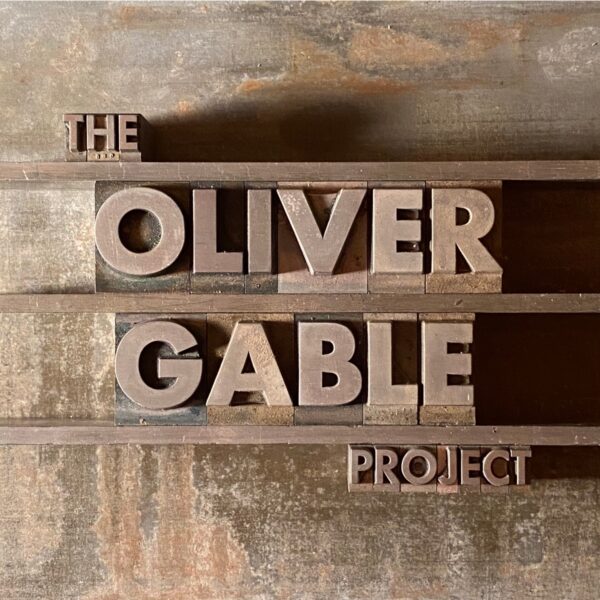 The Oliver Gable Project
"The Oliver Gable Project" (EP)
(Self-Release)
Singer/songwriter friends Rob Oliver and Brent Gable got together to compose an EP's worth of tunes where the two share vocal duties along with a clinical showcase of multiple instruments including lap steel, banjo, mandolin, resonator guitar, bass and guitar. Patrick Dermody supplied the drum beats.
Oliver opens the beginning of  "My Baby Said She Loved Me" with a sassy harmonica and from there listeners are sonically transported to the acoustic blues road of the Mississippi Delta.  
The duo goes all in on some swingin' blues for "It's On You," highlighted by Oliver's electric guitar solo, and they delve more into melancholy territory on "Heartaches."
Where the up-tempo "Does Anybody Listen to Me" straddles rocking blues, Southern rock, and rockabilly,  "Black Crow" visits a blurred border between storytelling blues and Outlaw country. 
Another strong outing by Rob Oliver. — JM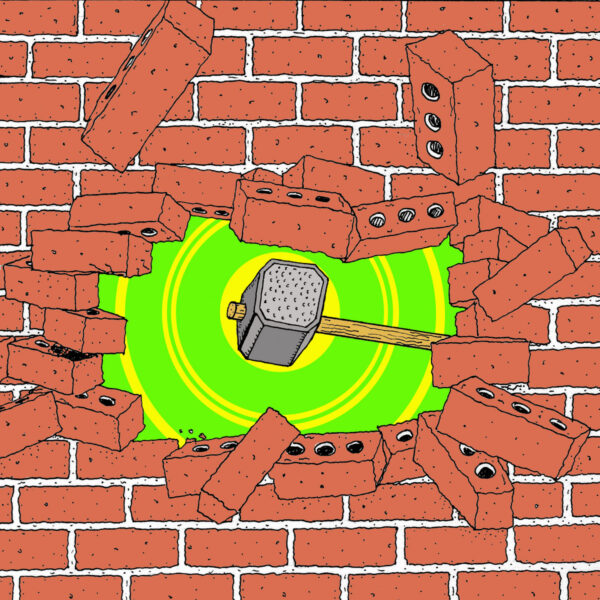 Reptile Tile
"Drop The Lead" (EP)
(Self-Release)
The always fascinatingly quirky Reptile Tile are back with five studio tracks full of wonder. 
The experimental band gives late 1960s psychedelic pop a stab on "Salisbury Mistake." The dreamy quality briefly shifts to a jazzy, nightmarish interlude that makes the tune all the more interesting.
Reptile Tile rekindles its offbeat approach on "Slow Loris"  — heavy on bass, electronic beats, sparse guitar and pulsating vocal — and for the blissfully disturbing title track the group sounds as if they're performing in the house next door with Throbbing Gristle.  
In a Flaming Lips sorta way Reptile Tile sends fans off with a melodic pop memento with "Say a Prayer." — JM 
Berries
"Outgrowth" (EP)
(Self-Release)
Indie-pop darlings Berries return one year after "Soliloquy Road" with a completely fresh batch of songs sure to please.
"Word on the Street" swirls and impresses with its dream-pop layering effects and a guitar up-strum oddly reminiscent to that heard on Blue Oyster Cult's "Burning for You." 
The fun thing about Berries new music is it sounds simultaneously retro and current. Songs such as "Aura" feature twang guitars with sustained reverb and layers of airiness. Fans of Slowdive and Beach House would enjoy every second of "Strange Era." 
The chilled groove of "In the Night" featuring the voice of Shormey is a pop highlight.
Berries' "Outgrowth" a bowl-full of sweetness. — JM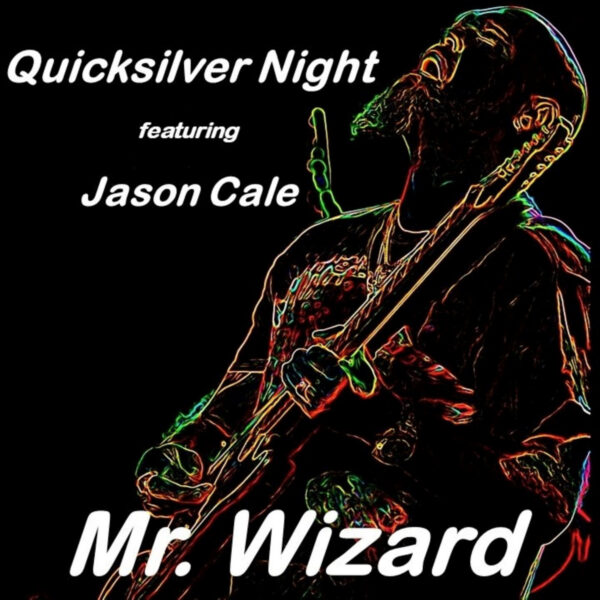 Quicksilver Night
Featuring Jason Cale
"Mr. Wizard" (EP)
(Self-Release)
Yorktown's project-based Quicksilver Night continues its creative 2021 outpouring with this 4-song EP.
Quicksilver Night is the creation of musical mastermind Warren Russell. Multi-instrumentalist Russell collaborates on this recording project with award-winning blues/rock guitar extraordinaire Jason Cale with Jae Sinnett sitting in on the drums. 
"Mr. Wizard" is a jazz-meets-blues fusion showcase of pure musicianship. The title track at times evens incorporates space prog rock as it pulls off a Return to Forever "Romantic Warrior" meets Jeff Beck "There and Back" vibe.
The all instrumental set is at its best on "Power Curve," where Cale is freakin' brilliant with his highly melodic guitar part expanding into a blur of sheer six-string wizardry that'll keep the listener spellbound.
Jeff Saunders supplies a nice saxophone on the bonus track — "Lark" — for a straight outta 1970s NYC vibe. 
What a showcase. — JM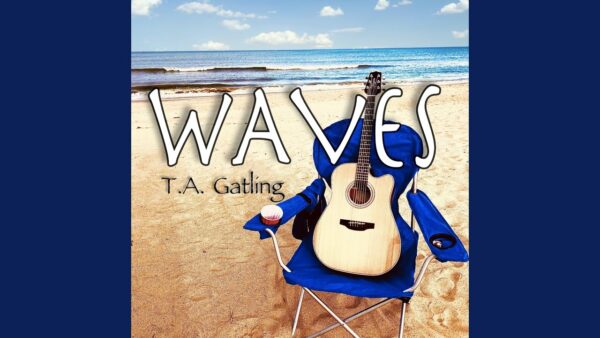 T.A. Gatling
"Waves" (single)
(Self-Release)
Virginia Beach singer/songwriter T.A. Gatling releases a nice pop song sonically inspired by the relaxing experience of people watching on a sandy beach. It's not reggae, but definitely smacks of Caribbean island life. 
"Waves" has a pleasing pop feel recalling mainstream pop of the Pablo Cruise era. You can't help but relax and enjoy a cold, fruity beverage. — JM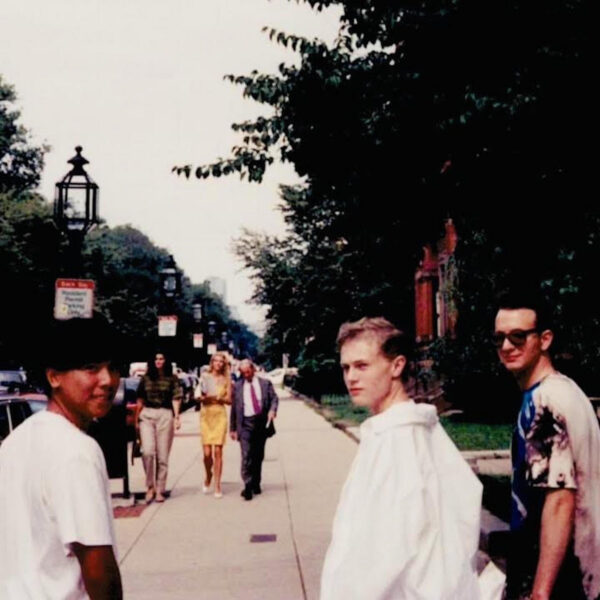 Our Starblazers
"Our Starblazers"
(Self-Released)
Predating the formation of Astropop 3, and originally recorded in 1996, this long-lost, never before released collection of songs features Dan Villanueva (vocals/guitar), Adam Rangel (drums), and the late Keith Vanetta (bass). Rangel recently found a burned CD of these tunes in an old shoebox and Villanueva has uploaded them on Bandcamp as singles and soon to be packaged as an album. 
Our Starblazers is pure shoe-gaze, dream pop anchored in the 1990s era the songs were originally recorded in. 
"I Know I Know" hammers the airy vocal and jangley guitar home with powerful drums and bass. 
My favorite track here is "Andrea," a fast-paced breakup song with the lyric "Apologies/for what's gone wrong/I'll save it here/inside this song." And so Villanueva did.
Other highlight tracks include "Fate" and "Starscream," which takes its some of its musical influence from The Cure's "In Between Days." — JM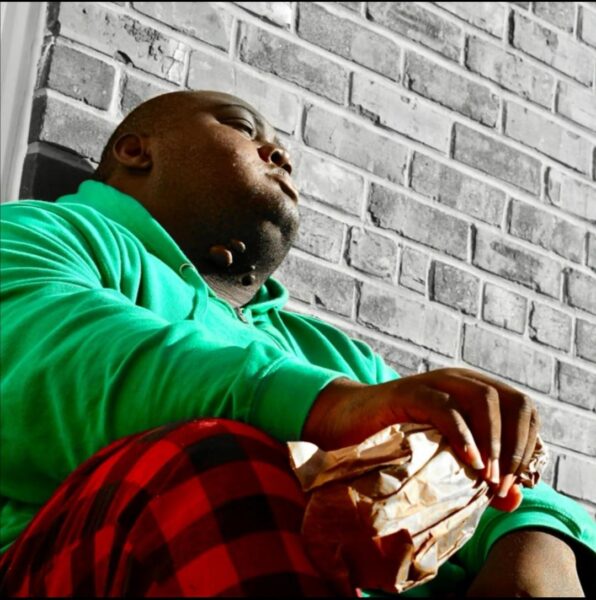 Darius Ford
"Nothin' Like Sunday Morning"
(Self-Release)
Earlier this year, Norfolk-based Christian music artist Darius Ford released the single, "Nothin' Like Sunday Morning." The song is primarily powered by a 5-chord piano progression repeated with a sticks-on-the-snare-rim beat with Jaxx Nxne rapping over top and intersecting nicely with the pleasing R&B vocals of Ford. 
You'll want to wake up early for "Sunday Morning." — JM