By Staff & Betsy DiJulio
They didn't see it coming.  But it is almost as though they did.  Not Covid-19 and the global pandemic, but the global protests for racial justice that have roiled in the wake of George Floyd's death.
No, MOCA had slotted Shifting Gaze: Reconstruction of the Black and Hispanic Body in Contemporary Art into its 2020 exhibition roster in early 2019.  The Covid closures meant that the exhibition schedule was pushed back with Shifting Gaze seemingly materializing in response to the most recent Black Lives Matter (BLM) protests.  
But, MOCA staff had begun conversations with exhibition curator, Shannon Fitzgerald, in 2017.  After all, it is not as though topics of racial justice haven't always been shifting undercurrents in American society, erupting onto the national stage at intervals, particularly in 2013 with the creation of the BLM movement.   
Says Alison Byrne, Director of Exhibitions and Education, "We've been really focusing on civic engagement and exhibitions and public programs that highlight relevant and important issues to our community as well as fitting in with what's happening in the country."  
Now about that "shifting gaze."  Gaze Theory is a thing.  So is "Male Gaze Theory" and "Oppositional Gaze Theory," among others.  What began—just three years after John Berger wrote his seminal Ways of Seeing—as a feminist cinematography theory in Laura Mulvey's 1975 essay "Visual Pleasure and Narrative Cinema" evolved into a theory about race and a kind of "looking relation" in Bell Hooks' 1992 essay, "Black Looks: Race and Representation." 
The largely figurative exhibition at MOCA, which is about race, representation, and much more, was organized by the Mennello Museum of American Art in Orlando, FL.  Curated by Fitzgerald, the museum's executive director, it drew from the collection of Dr. Robert B. Feldman who states in a Q & A with Katherine Navarro that "Artists who work in their own game with their own rules, that's what excites me."  
HONORABLE MENTIONS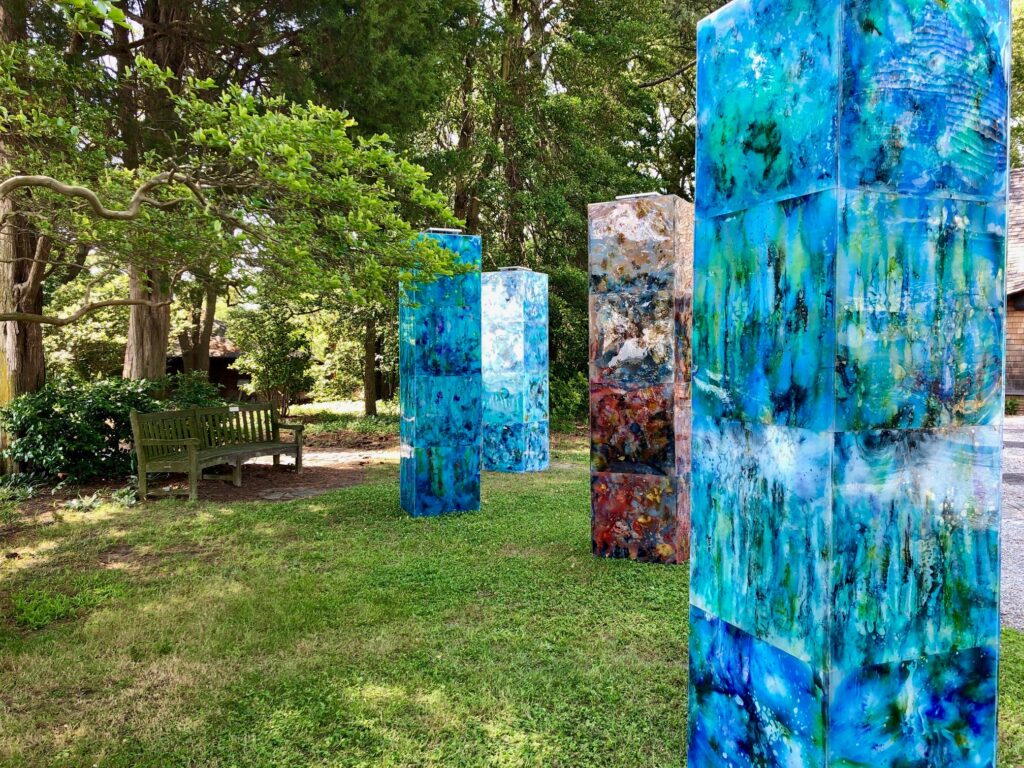 "Unknown Outcome" at Hermitage Museum & Gardens
A wonderfully timely outdoor/indoor exhibition referencing human impact on the environment. The show was resolutely about the effects of sea level rise, climate change, water pollution and related topics given that experts predict that much of Norfolk, including The Hermitage Museum & Gardens, will be under water by the year 2100.
"Edvard Munch & The Cycle of Life" at Chrysler Museum of Art
Edvard Munch's autobiographical images of pain, suffering and healing, including the famous "Scream" (pictured), was a world-class exhibition.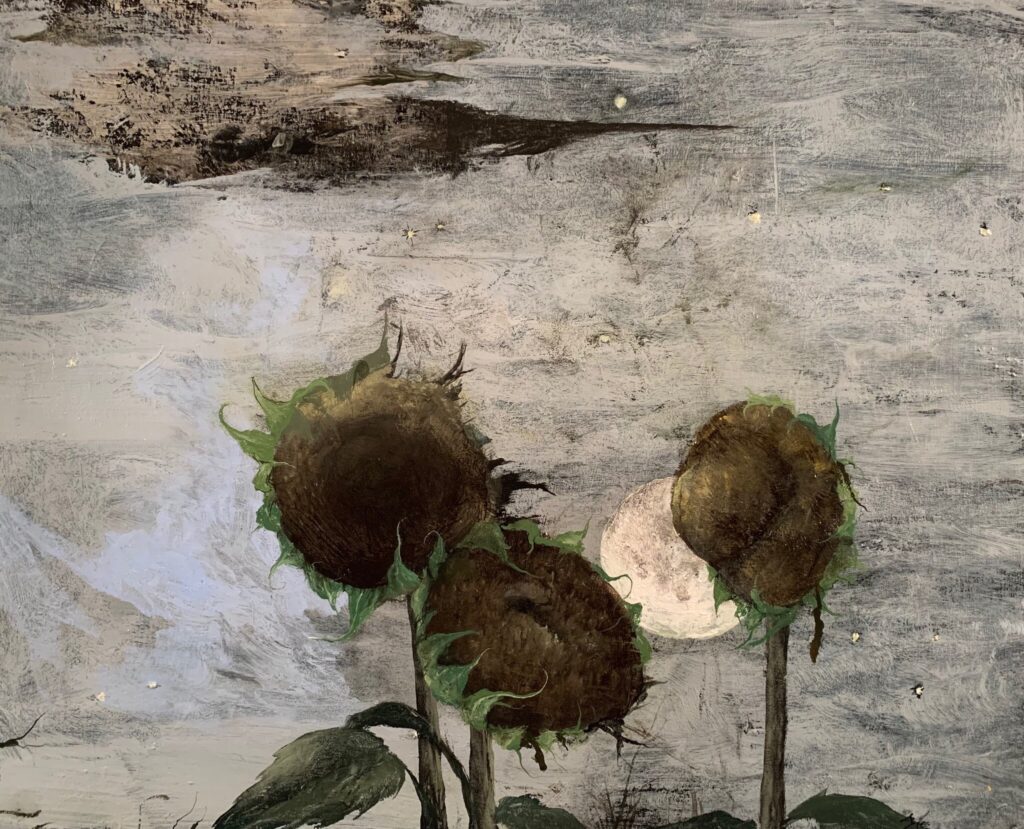 "From The Spirit: Paintings by Miles Cleveland Goodwin" at Linda Matney Gallery
As described by Margaret Richardson, Christopher Newport University Lecturer of Art History, "With their unsettling blend of seen and unseen, real and surreal, Goodwin's paintings display a haunting naturalism which seems a fitting style to convey the complicated histories of the South. Full of familiar people, places, and natural scenes, the paintings also suggest what lies beneath the surface, where religion, tradition, and inequity shape and warp the everyday."
Included in the new collection of work from the Georgia-based artist is "Sunflowers and Moon," (pictured) completed earlier this year.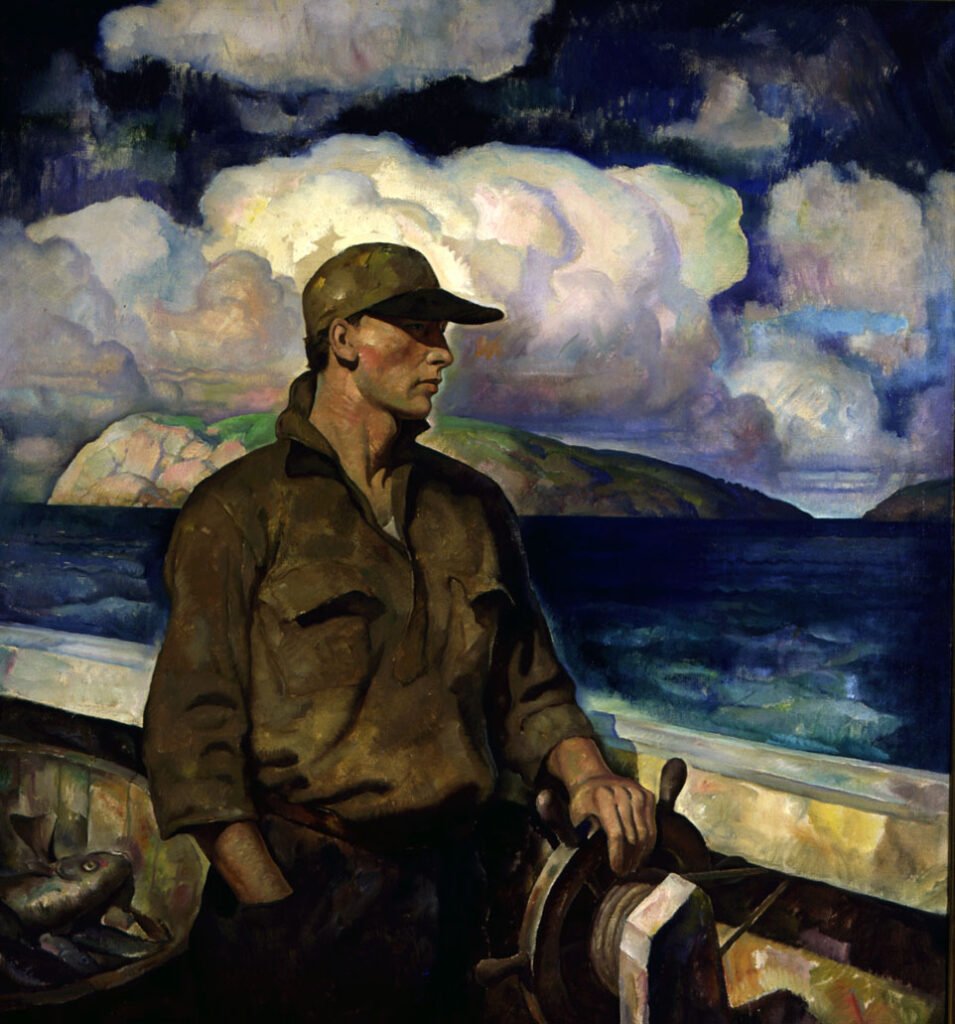 "The Wyeths: Three Generations, Works from the Bank of America Collection" at Peninsula Fine Arts Center
The exhibition featured 74 works by N.C. Wyeth, his son Andrew and his grandson Jamie. The works showcased the Wyeth family's commitment to realism and illuminate commonalities and differences between the generations.
"Come Together, Right Now: The Art of Gathering" at Chrysler Museum of Art
Quickly reacting to reflect the historical events unfolding across America, the Chrysler Museum staff mobilized across its various departments to present this exhibition
At this moment in history—one that is characterized by a global pandemic and international protests on behalf of social justice, especially for people of color—there is about this show, "a kind of urgency and energy."  Isolation, social distancing, separation, and division underscore the need for both communal and personal connections as well as for solidarity among strangers.  Together in Justice frames the Chrysler's major collection of Civil Rights photography in a fresh way alongside new photography by members of the local community.  The latter body of work considers democracy and demonstrations in the wake of both George Floyd's death and the removal of monuments of the Lost Cause.