The Jason Cale Band
"World of Wonder"
(Self-Release)
Look out — The Jason Cale Band is about to set the blues-fusion world on fire when this 9-song album — "World of Wonder" — is released on all platforms September 8.
The opening "Made a Fool of My Heart" makes a statement with an ultra funky bass clinic of musicianship laid down by Donnell Smith making way for Cale's powerful lead vocals, blistering guitar work, and spellbinding song-craft that transports the listener to the 1970s.
Where "What Ya Say" could be right at home on a Dave Matthews record, the title track is wickedly mysterious and a nice change of pace with well placed dynamics showcasing Cale's songwriting talent.  
Jason Cale literally brings the fire on "Coming Back for More" and hides no emotion on "Your Man." 
Wonderful indeed. — Jeff Maisey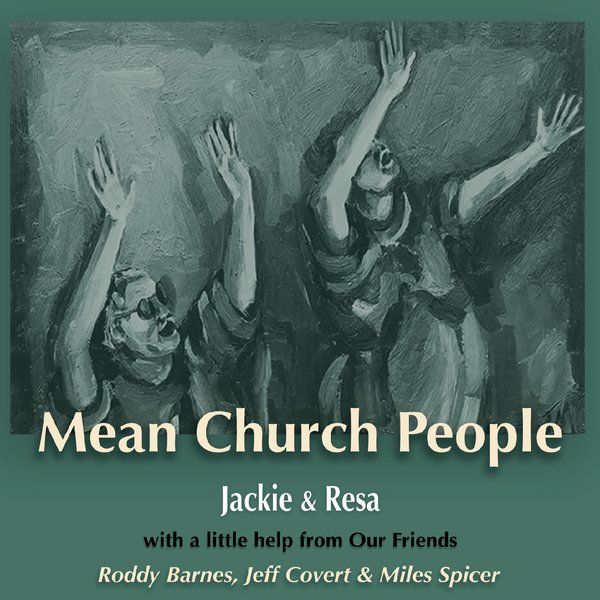 Jackie & Resa
"Mean Church People"
(Self-Release)
Award-winning Piedmont blues musicians Jackie Merritt and Resa Gibbs revisit a swinging song they recorded in 2008 as M.S.G. Acoustic Blues Trio on the "Done Spoke My Mind" album.
This well-produced new version, packaged as a CD single, features Merritt (lead vocals, acoustic guitar) and Gibbs (backing voice and washboard), along with friends Roddy Barnes(piano), Jeff Covert (bass, slide guitar), and Miles Spicer (acoustic guitar). 
Musically, "Mean Church People" is a fun blend of blues, honky-tonk country and old-time music with a head-nodding tempo and an infectious sing-along vocal melody. If you've been praying for something to lift your spirits, Jackie & Resa have answered your call.  
Hallelujah for "Mean Church People" — the song, that is. — JM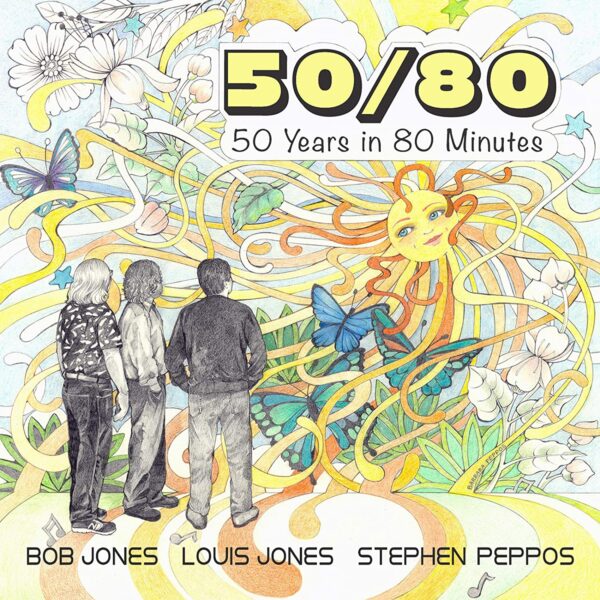 Bob Jones/Louis Jones/Stephen Peppos
"50/80: 50 Years in 80 Minutes"
(Sonic Bear Records)
With many Baby Boomers making use of their lockdown time during the pandemic to reflect upon music of the past, turns out to be great timing for this 25-track best of collection commemorating 50 years in music recordings from brothers Bob and Louis Jones, along with Stephen Peppos. 
The trio, who once performed as The New Directions, wear their musical influences on their sleeves. Where "Springtime Lady" is delightfully rooted in the psychedelic pop of the 1960s with hints of Jefferson Airplane and The Association, "Flying Home" reminds me of Christopher Cross and "Why Me" — a big standout — recalls the band Chicago with a touch of Willie Nelson's melody from "Always on My Mind" on the lead vocals performed by outstanding guest singer Randy Pope. 
The newly composed "Love App" opens the CD and has a similar vibe to Moby's "Extreme Ways" from the movie "The Bourne Supremacy."  
For those who love atmospheric anthems like those of Sigur Ros, the hypnotic "Humanity" is mesmerizingly beautiful, and way ahead of its time. Two versions are included: the 1975 original release and a remastered version. 
This trip down memory lane — which includes great liner notes with local music history — is a must for anyone who loves well composed song. — JM