Bobby "Blackhat" Walters
"America, How Great Do You Feel Today"
(Self-Release Single)
Bluesman Bobby "Blackhat" Walters in recent years has been keen on quickly capturing a current event or an issue in song. These studio recordings include "Gudment Shutdown" and "HRBT Blues," for which he won Song of the Year honors at the 2016 Veer Music Awards ceremony.  
"America, How Great Do You Feel Today," posted June 5 on Youtube with a slideshow and lyrics, is by far his most poignant.
Musically, the song harkens back to the late '60s. From note one Walters' harmonica seems to cry the notes in sonic tears. It's slow tempo allows the lyrics to clearly stand out, asking "America, how great do you feel — today?" as a slap-back to President Trump's campaign slogan "Make America great again." The somber song fades out with the repeated words, "I can't breathe."  
Tragedy and pain have often compelled recording artists and musicians of the past like Marvin Gaye, Neil Young, and Sly Stone to create their most career-defining moments. Add Bobby "Blackhat" Walters to this list. — Jeff Maisey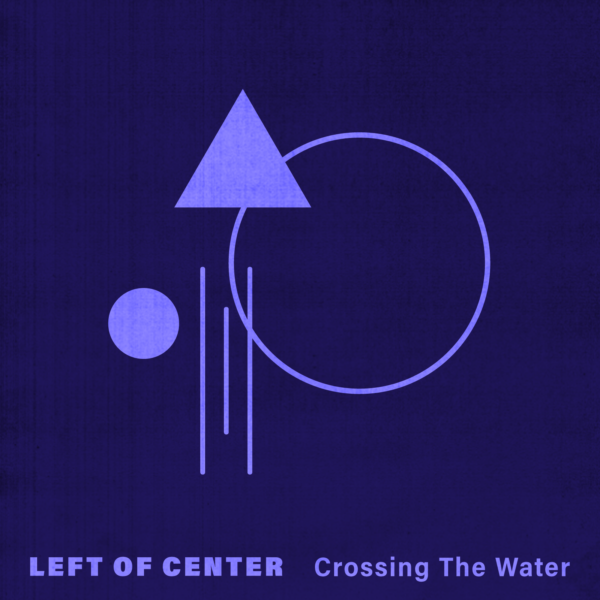 Left of Center
"Crossing the Water"
(Self-Release Album)
You may not recognize the name of this jazz trio, but you'll certainly know the individual standout musicians: Justin Kauflin (Rhodes electric piano and Wurlitzer organ), Chris Brydge (upright bass), and Emre Katari (drums). 
Left of Center is the brainchild project of Brydge, who composed four of the album's five works. 
Throughout the recording, each instrumentalist shines bright. The rhythmic musical phrasing are as melodic as they are pleasing, sticking to the more traditional jazz rooted in Thelonious Monk and as interpreted by Bill Evans, a composer whose "Remembering the Rain" the trio covers on this record. 
The opening "Crossing Water I" and "Wistful Gaze," a cooking number showcasing Katari's percussive prowess, are the key outstanding moments. 
It'd be great to hear these musicians perform this work in one of those underground jazz clubs like 38 Riv in Paris. — Jeff Maisey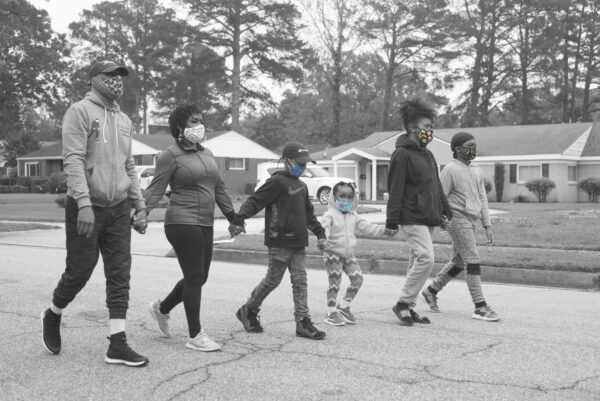 ARock & Just Archie
"Love Songs for Corona: The Pandemic"
(Self-Release Album)
As a followup to last year's four-song "Painkillers: The Epidemic" EP, hip hop artist Just Archie, aka Archie Boone, teams with composer ARock for an eight tune album dialed-in to life and creativity during pandemic. 
"Corona Kisses" rhythmically rhymes of shared experience of responsibility, love, collaboration, and social distancing. "Washington Cherry Blossom" laments being quarantined while the Cherry Blossoms bloomed in DC. "What Up Girl (I Need You)" contains some memorable lines like "We get there fast but we take it slow" and nicely repeats the words of the song title so they melody and message stick in your head. Other highlights include "Everyday Sunday" and the old school R&B-meets-hip hop "On My Life," which includes the line "I can't hate what I don't tolerate." — Jeff Maisey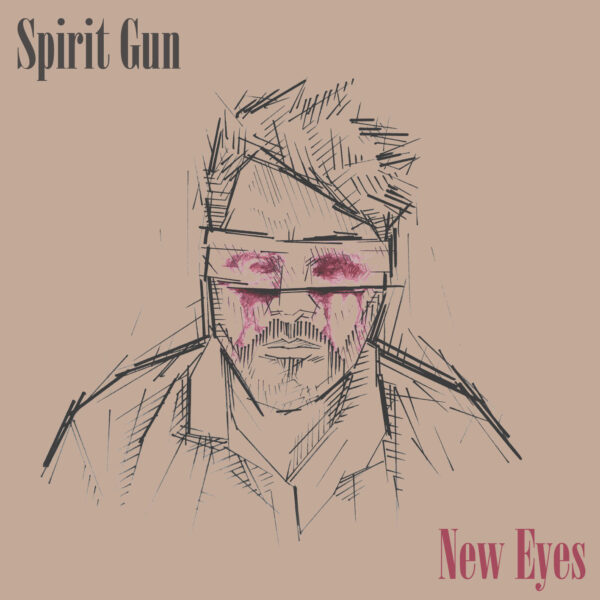 Spirit Gun
"New Eyes"
(Powerstep Records)
Spirit Gun shoots straight to the rock 'n' roll heart with this four-song CD EP. 
Where "Gypsy" rages with a rockabilly meets Mexi-surf swiftness and "Restless" recalls 1950s, wavy guitar with soulful vocals from Pete Overstreet, the title track gives a glimpse of what T-Rex might sound like put through a Grunge filter and "Jenni Walker" grinds it out for nearly eight minutes. 
Play loud. — Jeff Maisey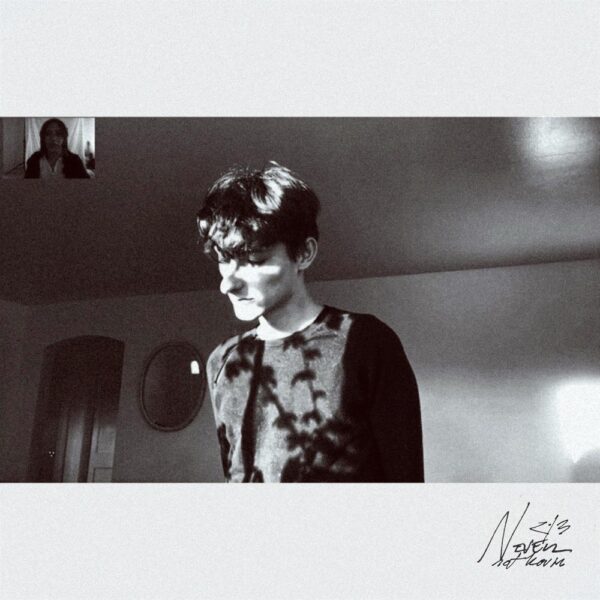 not kevin 
"Never"
(Self Release Single)
Virginia Beach multi-instrumentalist not kevin (real name Cameron Smith) released this new single on various platforms including Spotify and Apple Music. "Never" tackles his challenges with social anxiety and people's obsession living their lives through technology. 
Musically, "Never" is an intoxicatingly melancholy electronic soundscape highlighted by Cameron's falsetto.
Looking forward to the full-length album. — Jeff Maisey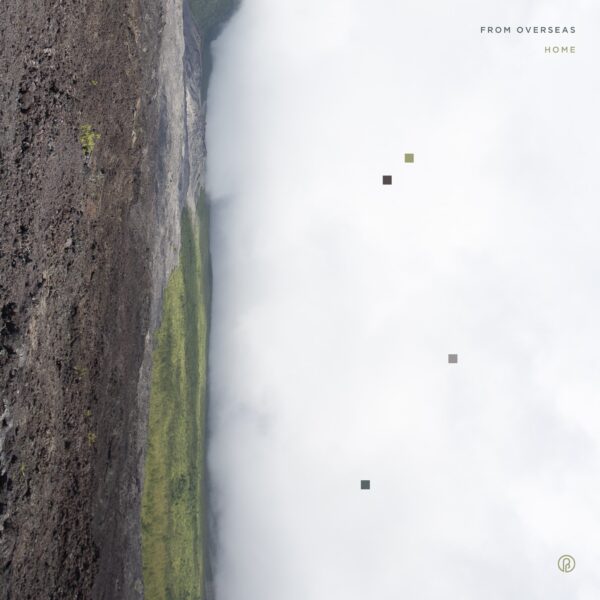 From Overseas
"Home"
(Past Inside the Present)
Norfolk-based From Overseas is the ambient music project of Kevin Sery, who composes the otherworldly soundscapes by looping effect-heavy guitar and layering additional parts giving a multi-textured painting of sonic bliss reminiscent of many current Icelandic recording projects.
"Home" is a seven-song journey for the mind traversing various moods and blissful reflections.
Like Sigur Ros' Jonsi Birgisson, Sery makes use of a bow on "Awake." As a listener, you can imagine looking through a telescope on a clear winter night with "Astronomer" playing through your earbuds — there is a slight nod melodically to Cocteau Twins too.  "Utopia" begins peacefully, climaxes almost to white noise and then gently returns to tranquility. 
In addition to "Awake," "Poems of Redemption" is the other must-hear highlight on what is an eerily lush and beautiful recording. — Jeff Maisey  
Ladada
"Oh No (Only Love)"
(Self-Release Single)
Like many musicians responding to current events, Ladada hit the studio to express their outrage through music resulting in what is arguably the band's best song to date. 
"Oh No (Only Love)" digs back to the late 1960s with echo-y vocals, screaming Who-like guitars and power chords, and a smashing rhythm section.
The band is donating all proceeds from online downloads of this single to the Movement for Black Lives. — Jeff Maisey