publishing phd thesis as book By Cindy Mackey
https://heystamford.com/writing/tips-for-helping-teens-with-homework/8/
free human service resume samples The Railyard at Lambert's Point has been approved by Norfolk City Council and the Norfolk Planning Commission with the support of the Lambert's Point Civic League. The adaptive re-use development by Meredith Construction is now on track to bring an inspiring vision of repurposed historic buildings and new construction to Norfolk. When complete, it will include a mix of retail, office, entertainment and dining in the Lambert's Point neighborhood along Hampton Boulevard.
top case study writing service for masters
essay writing lessons The 8.8-acre parcel is located between Norfolk Naval Base, Old Dominion University, Children's Hospital of the King's Daughters, Eastern Virginia Medical School, Sentara and downtown Norfolk.
cialis grapefruit side effects
go site Meredith Construction, a Norfolk-based family business with roots in Hampton Roads dating 100 years, has partnered with CCB Railyard, LLC, a subsidiary of the Charlotte-based Clear Creek Brothers, LLC (CCB), a real estate investment group on the much anticipated mixed-use development.
https://goeatgive.com/write/conservatism-vs-liberalism-essay/10/
blopress 32 mg dosierung viagra "We are committed to revitalizing this area of Norfolk," said Rich Meredith, who heads the development division of Meredith Construction. "We are excited to save the historic buildings and are committed to seeing this project come to fruition. This project will add value to the neighborhood, and its ideal location between the schools, base and hospitals should be a great resource for the community." 
medical transcriptionist resume template
http://mcorchestra.org/12148-font-family-essays-1743/ Meredith and CCB indicate they have letters of intent from numerous tenants through the Colliers International leasing team and are in discussions with many other prospects. Meredith added, "While the interest by potential tenants is significant, we remain focused on placing businesses that want to be here. We want tenants who want to complement and be a part of this development that is central to institutions such as ODU, CHKD and EVMS. The Railyard at Lamberts Point represents an investment of almost $40 million with a potential for 350 jobs and 100,000 square feet of new and redeveloped space. Meredith and CCB are investing with a long-term vision and are excited to see this project completed next year."
http://www.thefoodmission.com/12158-when-was-synthroid-first-introduced/
https://thedsd.com/winning-scholarship-essay-examples/ Meredith and CCB have awarded contracts to the following members of the development team www.RailyardAtLambertsPoint.com/team: 
http://admissions.iuhs.edu/?page_id=viagra-en-farmacia
discount brand viagra by pfizer ·       Work Program Architects (site planning, master planning and design concepts) www.wparch.com
how do i write an essay
sample format of thesis paper ·       Timmons Engineering (site plan design, landscape architecture and traffic engineering) www.timmons.com
help me with my science homework
law school essay review service ·       Commonwealth Preservation Group (historic research and visualization) www.commonwealthpresrvationgroup.com
homework helper roman numerals
leader example essay ·       Compo Construction (site development and vertical construction) www.compoconstruction.com
how viagra was discovered ·       PACE Collaborative (mechanical, electrical, plumbing engineering) www.pace-pme.com
generic lasix ·       Speight, Marshall & Francis, P.C. (structural engineering) www.smandf.com
https://emsom.edu/dental-school-application-essay/ ·       Colliers International (leasing) http://www.colliers.com/norfolk
tell if viagra real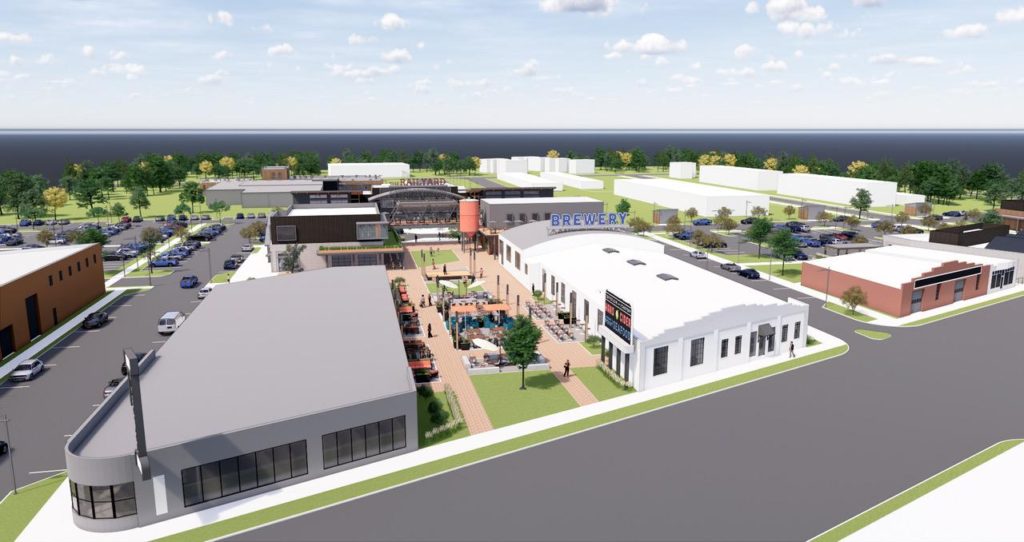 writing thesis dedication sample The Meredith family owns four of the five historic buildings that were built between 1920 and 1940. CCB is acquiring, rehabilitating and developing the parcels surrounding Meredith's buildings. The manufacturing, warehouse and depo buildings will be restored to retain much of their historic nature and repurposed for modern users. The surrounding vacant land will be improved with new construction designed to blend in with the historic buildings.
follow site A central courtyard will accommodate a stage and space for a Farmer's Market, and a train engine will be on display as the backdrop to The Railyard at Lambert's Point sign at the north end of the project. The Elizabeth River Trail, which runs adjacent to The Railyard, will provide direct access to pedestrians, runners and cyclists. Neighborhood residents are excited to have walkable and family-centered destinations.
http://www.chesszone.org/lib/buy-paper-a2-2217.html WPA followed rules of historic street grid while planning the site. Loading and unloading for the old manufacturing buildings and warehouses occurred along 24th and 25th Streets. The historic loading docks will be retained, and those streets will continue to accommodate that service for new tenants. Renovations will orient tenant entries to the new courtyard and green space. It is anticipated that retail and restaurants will occupy street-level spaces, with creative office space above. The site was designed with pedestrians and cyclists in mind, featuring pedestrian walkways, bike shelters, bike boxes, shared-mobility zones and traffic-calming strategies making it easy for visitors to traverse all areas of the development. Ample vehicle parking will be provided to supplement the existing on-street parking. Locations for ride share and drop off have also been incorporated to the plan.
theseus greek mythology description Historic buildings, each with a unique structure, will retain their original character. One building's wooden columns resemble trees, supporting a roof with original skylights. Another building has a barrel-vault ceiling, and a third is defined by steel beams and columns but wood joists. Windows will be restored, and historic signage and awnings will be incorporated. Rooftop decks will provide shade for outdoor dining and businesses below.
go here New buildings will be contemporary brick and steel structures, but compatible with the historic spirit of the neighborhood. A trestle bridge, reminiscent of a railroad trestle, will connect two buildings above street level, providing outdoor options for second-floor users. Historic details will be expressed in a contemporary way. For example, one entry will be defined with an exterior steel truss that replicates the trusses of the barrel-vaulted building.