Suburban Key Party
"2nd Place Medals"
(Self-Release)
Alternative rock band Suburban Key Party could very well unlock the doors to success with this new 6-song EP. Two songs stand out big time: "Sticks & Stones" and "Secrets."
"Sticks & Stones," for one, has all the ingredients of mainstream pop/rock popularity with a catchy melody that's easy to singalong with. 
"Secrets" has a strong rockin' groove and then effortlessly upshifts to a whole new plane with that something special in the vocal melody. 
These two tunes will have the girls screaming for more.
Also strong are "Tripping Inside My Head" and "One More Sign."
The band to watch for 2019. — Jeff Maisey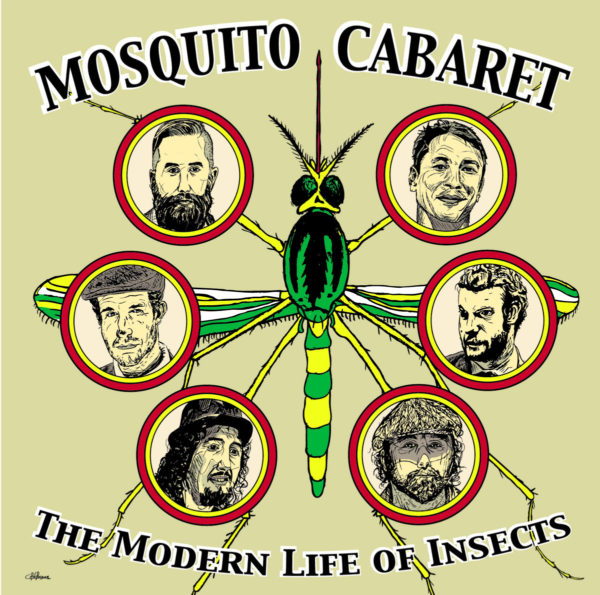 Mosquito Cabaret
"The Modern Life of Insects"
(Dead Run Records)
The long awaited full-length album by Mosquito Cabaret is scheduled to be released on August 23 and it's well worth the wait.
The seven-piece group unveiled "River King" as a single back in 2017 and its rare live performances have electrified show-goers with their energetic mix of Eastern European Klezmer-meets gypsy jazz meets Irish tinker ditties. 
Songs like "Wedding Steps" and "Out There in the World" compel impromptu dancing with Miles Hoyle's accordion and Julian Ku's theatrically whimsical vocals in the driver's seat. "Perfect Gentleman" and "Lost in a Maze" have a certain cinematic nature as does "Rats of the Revolution," which seems like it would fit right into a scene from the "Godfather" when Michael Corleone went back to the old country. "Village Square" would be an appropriate addition to the "Amelie" soundtrack. 
What's not to love? — Jeff Maisey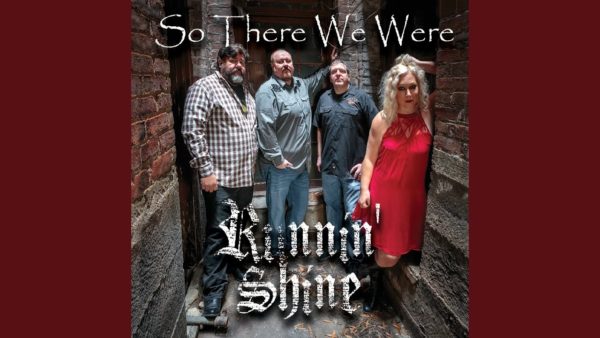 Runnin' Shine
"So There We Were"
(Self-Release)
Runnin' Shine, who released a self-titled EP last year and won the Country music category at the 2019 Veer Music Awards, follows up with an exceptional full-length album that includes material from the EP. 
All songs are written by singer Janice Chandler. One of the things I really like about her writing is the underlying current of urgency, giving it an edgy, rockin' country groove as evidenced on the opening "Outdone the Devil" and "Runnin' Shine." 
The band shows its softer side on the ballad-ish "Pretty as a Peacock" and the frankly-worded breakup tune "If You Mattered," where Chandler ends the lyrical line with "You don't."  Ouch. 
"Tequila and Shame" has a fun, old-school sound that'll bring a smile as does the swingin' "The D."  
Take note, Nashville. — Jeff Maisey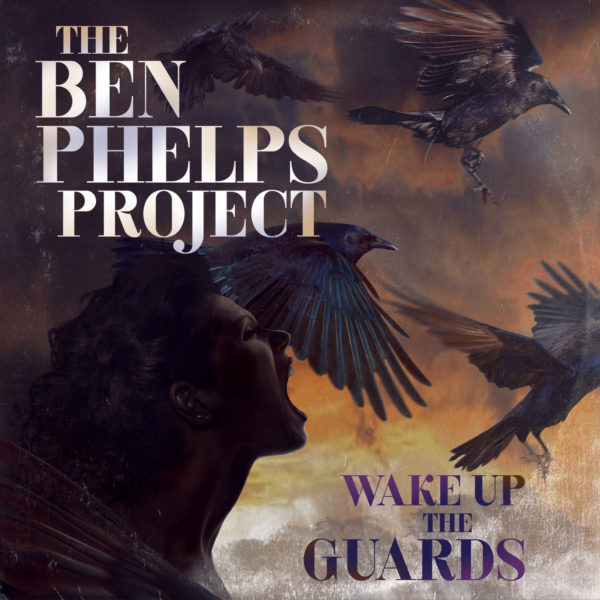 The Ben Phelps Project
"Wake Up the Guards"
(Self-Release)
With a thumpin' rhythm section, punctuating horns and accenting keyboards, singer/guitarist Ben Phelps has a commanding canvas to overlay his Dave Matthews-like talent. 
Throughout the 15 tracks of "Wake Up the Guards," Smithfield-based The Ben Phelps Project showcases its vibrant mix of New Orleans-like funk and rock with elements of jazz and R&B. Both the opening "Burn for You" and "Rendezvous" are excellent examples.   
A nice change of pace is heard on the smooth "Broken Clocks," perhaps the album's finest track, where Phelps explores his more soulful side with spotlights on the piano work of Eric Lewis and a memorable saxophone solo from Mike Bartusiak. — Jeff Maisey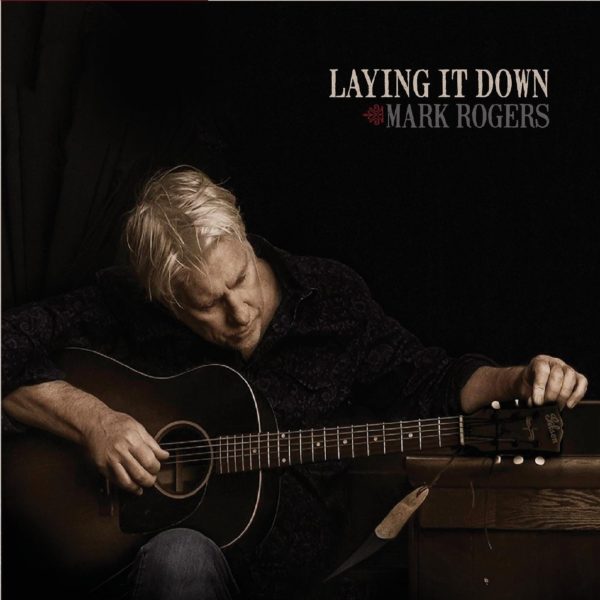 Mark Rogers
"Laying It Down"
(Self-Release)
Close your eyes, strap on a good pair of headphones, and be transported back to the early 1970s when the likes of soft, country-rock groups such as The Eagles and America were staples on pop radio. That's the journey Mark Roger's recently released 11-song album "Laying It Down" will take you slowly ramblin' down.
Joining Rogers as guest musicians are a few exceptionally talented musicians you may have heard of: Larry Berwald (guitar), Dave Hufstedler (bass), Powell Randolph (drums), and Jamie Lewis (piano/organ) among others. 
Where "Right Here" and the trippy "Blue Sky Falling" each harkens back to the '70s, the chord changes and vocal phrasing and Rogers' tonality on "Qualifiers" is reminiscent of Elvis Costello as is the country-tinged "No Bigger Fool." The slightly jazzy "I Know It So Well" is lounge-y and "You Can Lead Me On" is a slice of mountain-made Americana. 
Perhaps the best track "laid down" by Rogers here is the melodic "Imagining," which reminds me ever so briefly of Bread's "If."  — Jeff Maisey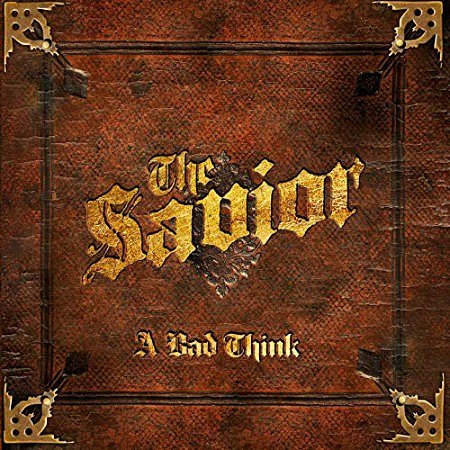 A Bad Think
"The Savior"
(Windmark Records)
Sonic snapshots of Peter Gabriel, Pink Floyd and Supertramp's "Even in the Quietest Moments" flash between the inner space between my aural openings when listening to the lush, majestic "Down Low" from the double-length album "The Savior" by A Bad Think. 
Composer, producer and multi-instrumentalist Michael Marquart, who splits time between his homes in Virginia Beach and California, has reached a new creative high with the epic "The Savior." It's both a songwriting and production peak for Marquart.
For those who long for the days of prog rock concept albums "The Savior" is certainly a return to the long lost art-form that'll have you believing in music again.   
Songs like "The Righteous" will give you goosebumps the way music rarely does anymore. The airy and pulsing beat on "Falling Star" builds with a wall of sound with multiple textures forming shapes only the ears can see. "Feel Me" is the undeniable rocker on the recording. 
"The Savior" closes with a somber, lushly produced version of Emerson, Lake & Palmer's "C'est La Vie."
Brilliant! — Jeff Maisey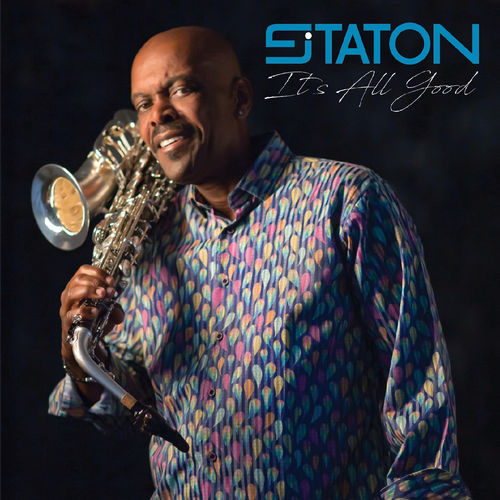 J Staton
"It's All Good" (Single)
(Self-Release)
It has been a while since we've heard from smooth jazz saxophonist J Staton — he released the critically-acclaimed album "This Mind of Mine" in 2013 — and yet he sounds as fresh as ever with a new single, "It's All Good."
The track opens with some cosmic keyboards before hitting that decidedly '80s funky jazz groove once considered a crossover style. Staton is keen on delivering yet another pleasing melody that'll make fans of  Boney James want to listen-in.
It's damn good, actually. — Jeff Maisey
House of Cards
"House of Cards"
(Self-Release)
House of Cards' debut CD EP is built on a solid foundation of folk featuring the delightful harmonies of songwriter/singer/acoustic guitarist Cheryl Starr and bassist/singer Kate Landman. The highlights are the hauntingly beautiful "I Did" and the well-composed "Onset." "Flat Top Box" and "If You Were My Baby" border the classic soft-side of 1950s era rockabilly. — Jeff Maisey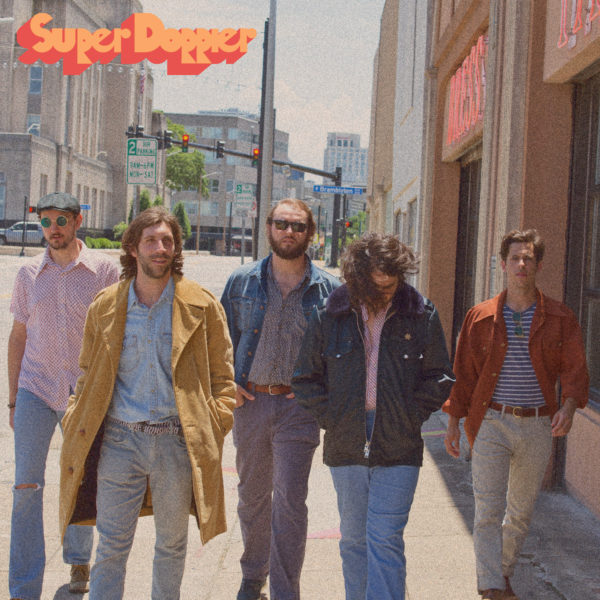 Super Doppler
"Super Doppler"
(Self-Release)
For a self-titled followup to the critically-acclaimed 2017 album "Moonlight Anthems," Norfolk-based Super Doppler balances its often Beatles-heavy influences with those of the 1960s era jangly vibe of The Byrds and The Monkees. 
It's always fun to listen to their musical quilt of craftily woven sounds, and this is the quintet's finest moment to date.  
A pulsating Argent-like keyboard intro launches the high-energy, punchy "I Don't Wanna Die," an infectious hit if I've ever heard one. Where "Last Man Standing" is delightfully Bad Finger-esque, "Love Instead" resonates with its melodic harmonies. 
For a real change of pace, "Until It's Gone" drones with a psychedelic dreaminess that screams for a lava light as a visual enhancement. "Missed the Runway," although a bit unusual with its use of pedal steel, is arguably the album's second best tune. Another highlight: "Someone Is Watching You."
"Super Doppler" is a postcard perfect sunny day of listening. — Jeff Maisey
Bantustans
"Honey Creeper"
(Self-Release)
Norfolk-based Bantustans recorded their new 7-song "Honeycreeper" album at Tidewater Storage and with good results.
The experimental instrumental group shines on the noisy-by-design "Clinker Nibbler" with its various time changes and rhythmic variations. 
Short tracks such as "Lupine Cowboy" provide interesting snippets of sonic imagery that'd work well incorporated into visual, film projects. Heavy, bass-driven effects provide "Kazenodenwa" with an uneasy since of relaxation. The psychedelic pop nature of "Starlight Cowboy" is most pleasing of all, though I couldn't help for wanting to hear a vocal melody incorporated.  — Jeff Maisey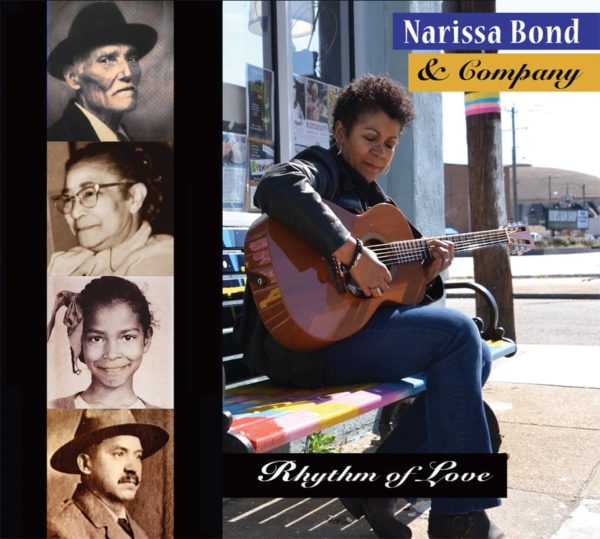 Narissa Bond
"Rhythm of Love"
(Self-Release)
Acoustic singer/songwriter Narissa Bond is back with a little help from her friends for an excellent 11-song album that's on-par with anything she's ever recorded.
On the opening "Beyond the End of Time," Bond is joined by Holly Kirstin for a truly pleasing harmonic gem. For the title track and "Sacred Spaces" guitarist Woody Norton injects some nice work on the six-string. Rob Oliver and Cody Thornton lend a hand for the bluesy "Love Yourself."
The album features David Mills throughout with additional contributions from Charlton Phaneuf, Joe Tally, Pamela Jo Sward, Dale Lazar and Gwen Frederick. 
My favorite track? "These Two Hands." It's lovely. — Jeff Maisey