By Jeff Maisey
Bob Seger & The Silver Bullet Band were a staple on album oriented rock radio stations (AOR) across the country in the late 1970s and '80s with hits such as "Still the Same" and "Old Time Rock n Roll." Seger's music continues in heavy rotation on classic rock formatted stations like 106.9 The Fox, serving Hampton Roads.
In advance of Seger's farewell concert tour, which stops at Veterans United Home Loans Amphitheater in Virginia Beach on May 18, I reached out to some music-centric friends to share their favorite songs recorded by the Detroit rocker. Here's what they had to share.  
"Travelin' Man/Beautiful Loser" from "Live Bullet"
I had the pleasure of seeing Seger open for Black Sabbath in 1976, only a year or so after "Live Bullet" was recorded, and that show ranks high on the list of the best concerts I've ever seen. Up there with Springsteen in '78 good. "Travelin' Man/Beautiful Loser" covers all the Seger bases, from the themes of the lyrics to the passion of the performance. This is what rock and roll is all about. — Mike Beck, program director, FM99 & 106.9 The Fox
Both are great songs, the lyrics compliment one another, and the way he segues from one to the next is genius. And the lyrics "Sometimes at night, I see their faces, I feel the traces they've left on my soul" are my favorite Segar lyrics. Still brings a tear to my eye. — Michael Lee Sullivan, banjo player, Tornado Bait
Personally speaking I love the version of "Love the One You're With" from 1972's "Smokin" O.P.'s" album. His voice is raw and strong. However "Travelin' Man" sticks out whenever I think of Seger due in part to it being my wife's father's "jam" when he was still with us. Jesse Chong played a beautiful version of it at her fathers memorial. — Jason Bruner, talent buyer/More Music Group, drummer Seth Stainback & Roosterfoot
"Hollywood Nights"
"Hollywood Nights" is Bob Seger's tune most permanently in my memory and heart. I'll always believe Bob musta stole my diary and written this song.
When the record was released, I worked for Elektra/Asylum Records, an L.A.-based label. Most of our stars lived there: Joni Mitchell, Tom Waits, Eagles, Linda Ronstadt, Jackson Browne, Warren Zevon, etc. Obviously, my hang with roster artists opened doors most people only will dream about entering. In those days being with a major record label was the Golden Key to all things entertainment. Yes, including many Hollywood nights. What would anyone expect from a single guy in his 20's?
True enough, I lived the song's lyrics: "Night after night, day after day, it went on and on. Then came that morning he woke up alone. He spent all night staring down at the lights of L.A., Wondering if he could ever go home. . ." — Sean Brickell, Brickell & Parners PR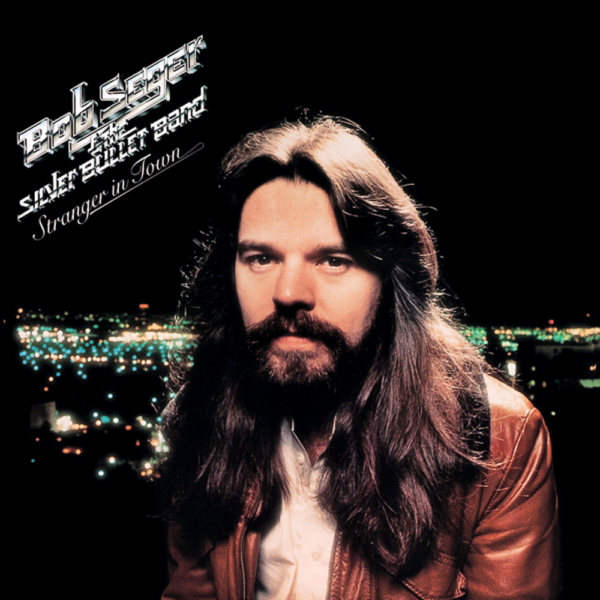 "Night Moves"
I always liked how it captured that part of growing up without pulling punches. It's honest in it's sensuality and rites of passage. I love how the last verse is an older person looking back. I'm one of those people who can hear a song a hundred times and not know what it's about. Not this one. — Jake Versprille, singer, Norfolk
"Who Do You Love"/"Love the One You're With"
It's hard to even imagine a better combination of melody, and the lyrical poetry than what Bob created with "Night Moves", but the songs that turned me into a lifelong Seger fan were his rockin' versions of Bo Diddley's "Who D o You Love" into "Love The One You're With"on his 1972 album "Smokin' O.P.'s" Serious old school rock & roll. — Mike Arlo, DJ, 106.9 The Fox
"Feel Like a Number"
So many titles go through my head here, from "Night Moves" to "Roll Me Away," and to some deeper cuts like "Brave Strangers." But the one I keep coming back to is "Feel Like a Number." It's a fine song, right in his working-class wheelhouse, but it also has a personal significance for me – it was the first song I saw him perform live, in May 1980 at the St. Louis Arena (during the period when it had been renamed The Checkerdome). The lights went down, the Silver Bullet Band started roaring like a finely tuned Thunderbird engine, and there was Seger rambling across the stage belting out "Feel Like a Number." Unforgettable. That final declaration: "I'm not a number – damn it, I'm a man." If you had to pick out one song to characterize the very essence of Bob Seger, this might be the one. — Mike Holtzclaw, pop culture reporter, The Daily Press
"Her Strut"
Love the lyrics – nothing like a confident sexy woman. — Rod Fitzwell, DJ, FM99/The Fox
"Turn The Page"
Great description of how hard touring is. Especially the line "Is that a woman or a man?" Long hair and an earring not real safe at times in certain parts of the deep in the south in the 1980s so I always appreciated that line. — Paul Johnson, guitarist, Waxing Poetics
Keep on moving despite any hardships that come your way – loss of loved one, loss of pet, divorce, work or even friendships. — Dee Larion, Mid-Atlantic Region Marketing Director, Live Nation
"Turn the Page" from the "Live Bullet" album. The sax intro sets the mood and then Seger takes us on that long, lonely road with him. "Here I am, on the road again…There I go, turn the page." We're all on that road, again and again, even when we never leave home. — Jim Morrison, journalist/talent buyer, North Shore Point House Concerts
"Fire Down Below"
Pure rock and roll beauty. I presume he's talking about sex, but whatever drive is being sung about, it's driving hard. — Roy Ira Moats, singer/songwriter, Newport News
I overplayed so many Bob Seger songs during my commercial radio career on XL-102 in Richmond and The Fox in Hampton Roads, but one that I still love after all these years is "The Fire Down Below" from his "Night Moves" album. Straight ahead, driving rock and roll as only he can do it. — Paul Shugrue, DJ/host, "Out of the Box," WHRV-FM
"Nutbush City Limits"
"Nutbush City Limits" has everything; it's funky; it has soul, and it straight up ROCKS. It is a blue collar arena rock good time that takes your head off. — Anthony Rosano, singer/guitarist, Anthony Rosano & The Conqueroos
So many favorite Seger songs to choose from  as I own everything from "Smokin' O.P.'s" to "Ride Out." But there's an album and song close to my heart and that's the "Live Bullet" album and the song that kicks off the album "Nutbush City Limits." I love the part where Seger talks about reading Rolling Stone magazine and Detroit audiences are the greatest rock and roll audiences in the world, something he's known for 10 years. The energy the band has is off the charts and the whole album rocks. True story that concert was recorded over two nights at Cobo Hall in Detroit in September of 1975. I happened to be "in town" the day the second concert took place. I was unable to go as I was about 30 minutes old as the concert began. — Dave Taylor, DJ, FM99 & 106.9 The Fox
"2+2="
For me, growing up in the mid-west, Detroit, MI for that matter, Bob Seger is a part of my life. His songs represent to me certain chapters in my life that I can't forget, especially growing up as a young adult. I absolutely love his music he did prior to the "Live Bullet" album recorded in 1975, this being the Last Heard and the Bob Seger System (amongst a few others). My favorite song would be "East Side Story" by Seger and The Last Heard; the guitar riff in that song is amazing. But then again I can't stop there. Seger and his other early songs such as "2+2=" by the Bob Seger System. The beginning bass in that song, "2+2=," that was total inspiration for Jack White when he recorded the song "Seven Nation Army" playing in the White Stripes, it's there man, you can not only hear it, you feel the fever of that original Seger tune. Also, I'd like to point out the System's drummer Pep Perrine. You hear his drums on the song "Ramblin' Gamblin' Man" and the rest of the band contributes attitude that is unmatched. Seger's early songs are way better than some lame San Francisco hogwash band from the late 1960s during that time. Please, take me to the Detroit/Ann Arbor, MI area of this country so I can lose my mind to early Seger songs, the music is timeless. — Paul Under, videographer, HardcoreNorfolk.com
"Ramblin' Gamblin' Man"
The purest punchy beat with a killer organ riff… t always takes me back to my carefree high school days in Portsmouth…one great, good-time tune. — Kelly Miltier, bassist, X-Raves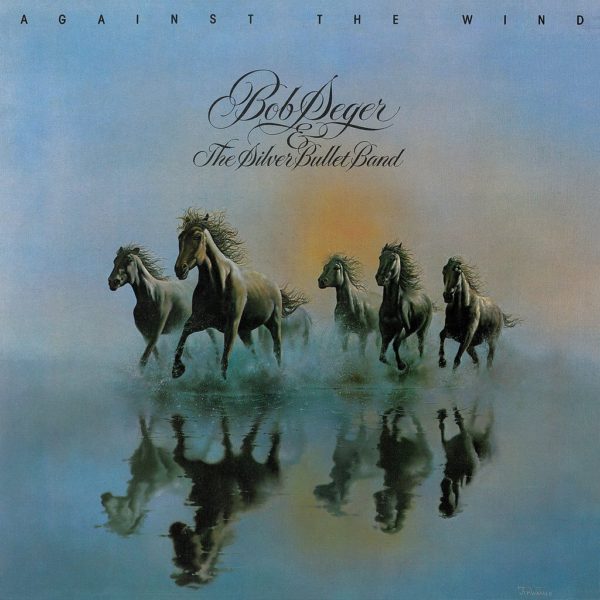 "You'll Accompany Me"
Sang this to a beautiful blonde at karaoke. Seven years of marriage since, so the lyrics must've been right. — Brian Kirwin, political consultant, Virginia Beach
"If I Were a Carpenter" 
This is a cut from a lesser known album of covers Seger did. Although it's a Johnny Cash cover, I love how Seger wrangled it and made it his own. That's a quality I really admire in any artist. Paying tribute to the original, but giving it your own soul. — Bennett Wales, singer/guitarist, Bennett Wales & The Relief
"Katmandu"
Its difficult to fathom that he came from the same Detroit neighborhood and era as Iggy & the Stooges,The MC5, Cactis, Brownsville Station ,Grand Funk Railroad, Frigid Punk, and Ted Nugent. He also made more money than  all them put together. — Steve Athey, owner, Skinnies Records
"Sunspot Baby"
My favorite Seger song has always been "Sunspot Baby," probably because most all of us can identify with being wronged by someone but also because it's a simple, very catchy tune.  Seen Seger three times live and he's an amazing live performer. — John Rhamstine, executive director, Seven Venues
"Against The Wind"
Almost everyone can't relate in someway to that song at some point in their life. — Dean Ellis Kohler, guitarist, Virginia Beach
"Get Out of Denver"
Based on a real life run-in with Colorado law enforcement, it was once described as the best Chuck Berry song that's not a Chuck Berry song. It stands up to repeated listening, which is necessary to figure out the lyrics. Covered by Status Quo and Dave Edmunds among others. Favorite line: "Get out of Denver cause you look just like a commie and you might just be a member. Better get out of Denver." — Matt Falvey, owner, Peabody's Nightclub