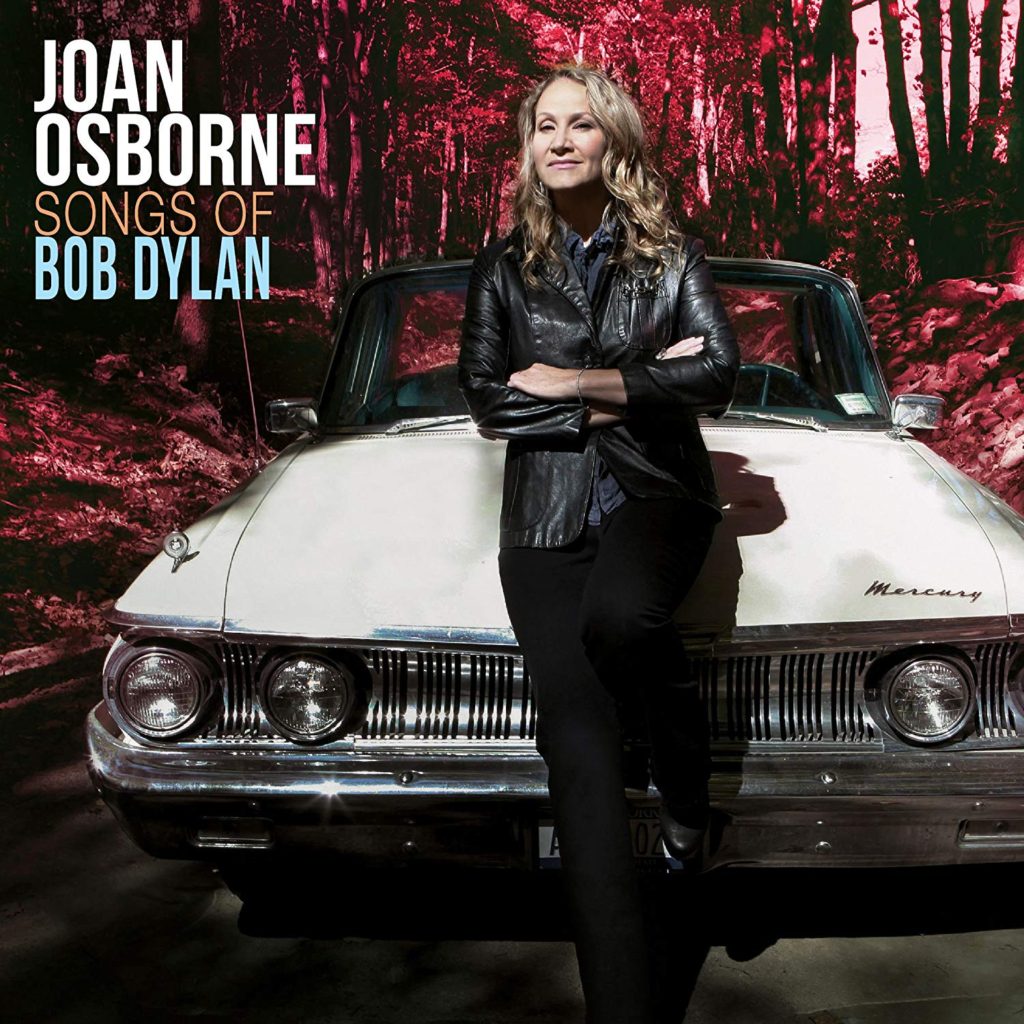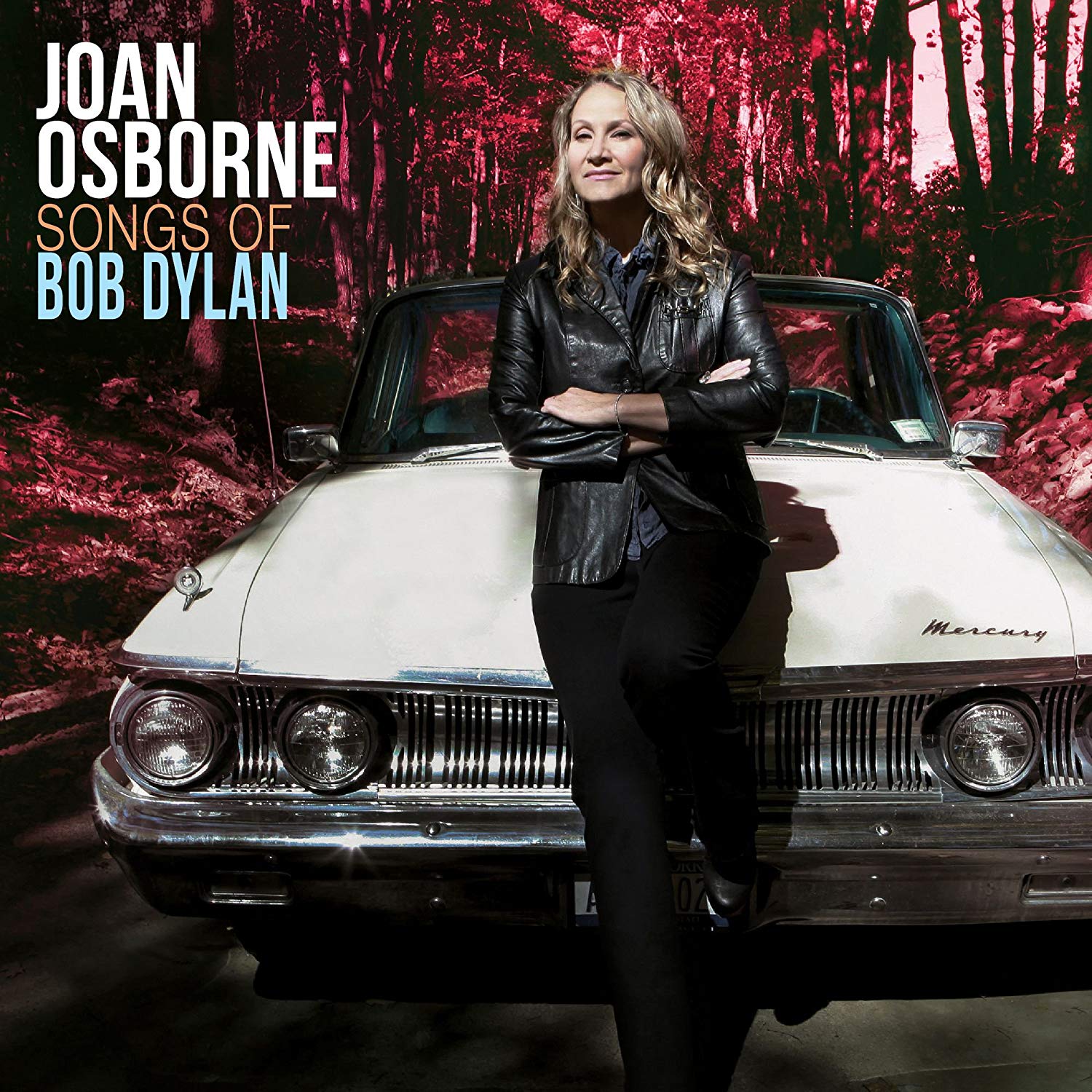 By Jim Morrison
Joan Osborne's "Songs of Bob Dylan" album grew out of a need to fill a demand. The Cafe Carlyle, the storied Upper East Side Manhattan jazz club, asked her to sit in for a two-week residency in 2016.
American Songbook standards, a natural choice, weren't her thing. A set of her originals and covers also didn't seem to fit. "I wanted to give a nod to the history of the room," she says in a call from her home in Brooklyn.
Something in between, then. But what? Osborne had covered Bob Dylan on her studio debut, "Relish," the album that launched her career, with "Man in the Long Black Coat." She'd covered him countless times in concert. Why not Dylan? 
"We were shaking in our boots the first night before we went on stage," she says. "Is anyone going to like this?"
The audience did. The critics did. And it launched the album, which Osborne brings to Elevation 27 in Virginia Beach on April 26. It's billed as an evening of Bob Dylan songs. That's what you'll hear for the most part with only a couple of side trips into Osborne's catalog.
Osborne took her two accompanists from the Carlyle, guitarist Jack Petruzelli (Patti Smith) and keyboardist Keith Cotton (Chris Cornell), into the studio. She chose songs from Dylan's long career: "Masters of War," "Highway 61 Revisited," "Rainy Day Woman #12 & #25" from the first two decades and "Ring Them Bells," "Tryin' To Get to Heaven," and "High Water" from the last two decades. She credits what Ella Fitzgerald did in the 1950s, dedicating full discs to covers of songwriters including Cole Porter and Duke Ellington, as inspiration for the album.  
Albums of Bob Dylan covers go back 50 years. Odetta, Duane Eddy, Joan Baez, The Byrds, Judy Collins, Tim O'Brien, Robyn Hitchcock, Jimmy LaFave (Dylan's best interpreter), Mary Lee's Corvette, Bryan Ferry, and most recently Bettye LaVette have crafted them. 
Osborne wasn't deterred by their efforts. "Each artist has a different take on this material. It's kind of like what a jazz musician does," she says. "Part of the canon is to take these classic songs and put your spin on them."
There was plenty of trial and error putting her spin on those classics. Some stuck. Some didn't. One that did is her radically altered version of "Highway 61 Revisited," inspired by the biblical imagery in the first verse. The trio transported the song with a tempo out of the Middle East. "It gives an urgency to the song. The Dylan original has more of a blues vibe," she says. "It seemed like giving it a different rhythm gave it sort of a propulsion the original version doesn't have. For me as a singer it allowed me to spit out the lyrics and this beautiful imagery races by. It creates a different mood for the song."
The strength of Dylan's lyrics and melodies made it easy to play with the arrangements. "I feel like if you're going to cover someone else's songs it doesn't make any sense to just do it the same way they did," she adds. "Why wouldn't a listener just go back to the original version? You have to bring something unique to it. That was part of the job. It was also part of the fun for us."
As a kid, Osborne would go out into the Kentucky woods and sing to the birds or sing to the radio. She had an exacting music teacher from 10 to 12 but never thought of a career. She landed in Manhattan to study film at New York University expecting her path would be into documentary filmmaking. "By accident, I fell into this music scene that was happening at the time," she says. Another folkie renaissance was happening, particularly in the East Village with artists like Shawn Colvin, Suzanne Vega, and Jeff Buckley.
She played open mics around New York and, with some friends, decided to try to land a gig. They did at the Wonderland Blues Bar on Second Ave. and 29th Street. She was terrified, sick to her stomach for days before the show, but she pulled it off. Eventually, she built a following playing five or six days in the city that grew to a fan base in the Northeast. Music became her path.
"I think there was something about singing, which is sort of the opposite of what making a film is," she says. "Filmmaking is very technical and involves equipment and large teams of people and huge amounts of money. Whereas music and singing, in particular, come out of your body. It's a very immediate thing, less of an intellectual process and something that engages all of you. I felt like there was something electrifying about that. That put me in touch with parts of myself I had been neglecting because I was so much in my head at the time. It was an eye-opening experience."
She has taken the long and twisting road through music, starting with the blues, but dipping into soul, pop, psychedelic rock, and even funk. She's played with the Grateful Dead, been a part of the collaborative with Jackie Greene in Trigger Hippy, and worked with the Funk Brothers.
"I guess I have a certain restlessness. I love all those different kinds of music. I learned how to sing by singing blues music and singing along to soul music and Etta James or singing along to Loretta Lynne. Once I discovered the amazing depth of these great artists, I wanted to learn more and more and more and I fell in love with all different kinds of music."
"I didn't feel like there was anything to keep me in a particular lane," she adds. "I'm a musician and a singer and I like all this stuff so why not go there?"
She's working on a new album of originals. Nels Cline, the Wilco guitarist and man of many sessions, was going to stop by the afternoon of our talk. Stretching far and wide into multiple genres, she says, only helps when she pulls out pen and pad. "I think it informs the stuff I write as well, to take these different kinds of music and try to weave them together into something original and unique to me," she says.
Osborne's studio debut, "Relish," gave birth to her highest charting song, Eric Bazilian's "One of Us," which personalizes God, asking what if she was a slob like us or a stranger on the bus. It earned three Grammy nominations.
She's not repeated that hit success in the 24 years since, but it doesn't bother her. "I can only be grateful about having that kind of success," she says. "It was not an overnight success. I had been working for years and years. I knew what I was about."
"It's amazing people connected to it like they did," Osborne adds. "I still have people come up to me at shows and tell me lengthy heartfelt stories about what that record has meant to them.  If you're an artist that's what your goal is — to reach people with your work and have an impact."
WANT TO GO?
Joan Osbourne
Friday, April 26
Elevation 27