creative writing workshops utah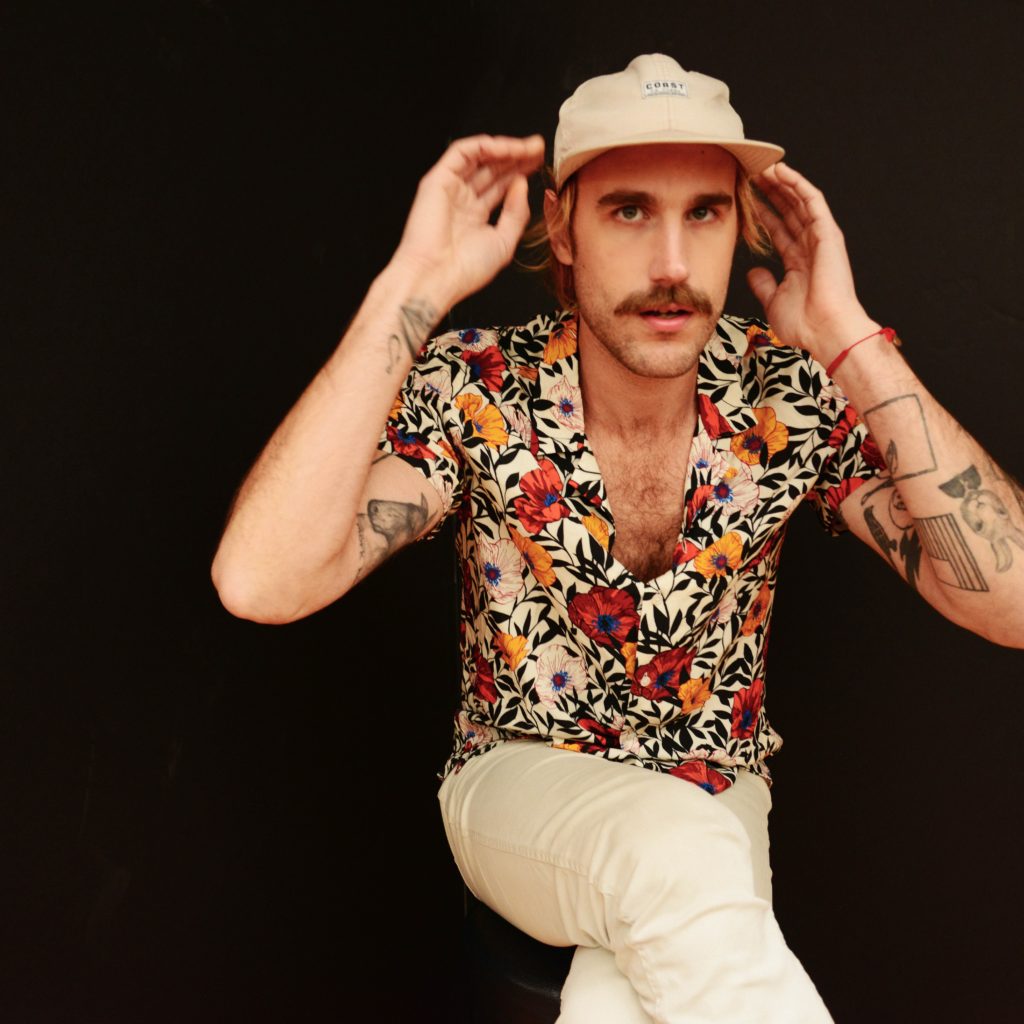 essay editor for students financial engineering thesis By Jim Morrison
foreign languages resume sample Rayland Baxter's original plan to write songs for his latest album was to rent a cabin. That proved too expensive.
buy law essay When a buddy offered a room in a former rubber band factory in Franklin, KY, an hour from Nashville, Baxter grabbed the opportunity. He packed his van and moving the night before Halloween in 2016 into a room on the property his pal had started to transform into Thunder Sound Studio. 
http://snowdropfoundation.org/papers/research-proposal-on-water-pollution/12/ He spent three months there alone, writing about 50 songs. Ten made the cut for "Wide Awake," one of the best discs of 2018. 
http://www.cresthavenacademy.org/chapter/write-my-essay-website/26/ The album synthesizes what might be considered contradictions. It's a quietly catch amalgamation of influences — John Lennon, The Kinks, Leonard Cohen, and The Beatles. It's covertly political, never preachy. And at its core, it's sublimely human, pondering not posturing.  Butch Walker, who has worked with a crazy quilt of artists including Taylor Swift, Pink, and Train, produced the disc. Baxter got Dr. Dog's Eric Slick, Cage the Elephant's Nick Bockrath, Elliott Smith collaborator Aaron Embry, and Motown percussionist Bobbye Hall to play on the disc. And when he needed some pedal steel guitar he turned to two masters, Lloyd Green and Bucky Baxter, his father and a member of bands for Steve Earle, Bob Dylan, and Ryan Adams. 
http://laclawrann.org/programs/is-daily-cialis-the-same-as-regular-cialis/17/ At the emptied rubber band factory, Baxter started his days about 11 a.m. with a jug of iced coffee and Grape-Nuts or Honey Bunches of Oats with almond milk he kept in a cooler. After a cigarette, he'd pick up where he left off writing until 4 or 5 in the morning, then take a walk around the hibernating cornfields. Sometimes, he'd spot eagles and hawks. He listened to the coyotes at night. 
how do i cite an internet source in my essay His buddy's father, Beautiful Bruce Swayze, a former pro wrestler, dropped by from time to time, telling him that his work ethic would have made him a great pro wrestler. Rick Venomous, the property manager, came by too early every few days to mow the grass despite Baxter's pleading to stop because it didn't grow in winter. A room next to him had one of those Spencer Gifts green lasers. He'd lay on the black-tile floor and take pictures of his face with green dots.
source site And he'd write. "It was really great," he says on a call while driving through Pennsylvania to a Paste magazine session in New York. "I smoked cigarettes, doodled, and just wrote, wrote, wrote. I got down and dirty in that room solo."
https://austinmusicfoundation.org/papers/writing-paper-you-can-type-on/2020/ The songs sometimes take a sideways view at heavy subjects like gun control, the state of the world, debt, and romantic obsession, but more in the ironic style of Ray Davies than his father's old friend, Steve Earle. 
https://awesomeamsterdam.com/speech-pathology-post-baccalaureate-programs-online/ "I was listening to a lot of John Lennon solo records and Leonard Cohen," he says. "I'm always a fan of The Kinks. Sgt. Pepper's Lonely Hearts Club Band was the first album I had. I knew every word to that when I was in elementary school. So it's always there.'
help papers "I just wrote the melodies that came out," he adds. "I have always loved how The Beatles put things into songs. There's no finger pointing. There's no preaching. There's a lighthearted happy sounding with a little twist."
https://tasteofredding.org/6626-viagra-drug/ On "79 Shiny Revolvers," he sings:  "Now, everybody talking about it / So we can talk about it now," he sings. "You really want to save the world, man / Well, I want to save it too. We can blow 'em away/The American way."
follow url "I have some good coaching and advice and criticism from my dad He's always recommended that it's not so good to jump into people's faces. I agree with that," Baxter says. "Whether I blindly agreed with him when I was younger or actually truly agree with him now, I think it's a nice, graceful way to sing a song. It's just a song. Billions have been written. I'm that way in conversation. I don't put my foot down too hard when it comes to politics, other people's lust."
buy term paper As if to underscore that, "Wide Awake" closes with "Let It All Go, Man," a weary, tender plea inspired by advice from his father.
advertising philadelphia sales inurl resume Baxter makes his second area appearance in the last 15 months on Feb. 5 at Boathouse Live in Newport News. In October 2017, he played North Shore Point House Concerts, my series in Norfolk, previewing three of the songs on "Wide Awake."
essay writing service wiki For the album, he hooked up with Butch Walker, another case — like the rubber band factory — of a chance encounter. They met during Dylan Fest at the Ryman Auditorium in 2016, then again in 2017. Walker suggested they make some music together. Baxter had just completed about 20 demos from the rubber band sessions. A couple of days later, he texted Walker for ideas about an up-and-coming producer who might work with him. "He writes back, let me have a crack at it. I told him I don't have much money. He said don't worry about that," Baxter recalls.
analyst position resume objective He sent Walker five demos. Walker wrote back with a description Baxter found spot-on. "I loved that. He mentioned Elliott Smith. He mentioned Gram Parsons. He mentioned Jerry Garcia. He mentioned Leonard Cohen. And he said, 'Let's make it work'."
viagra and cialis canada Baxter dropped by and played Walker more demos after a friend's birthday party in Los Angeles.  They assembled the band — Walker had never met any of them — at Walker's Santa Monica studio. RubyRed Productions, and tracked for ten days from 11 a.m. to 7 p.m. Back home in Nashville, Green and Baxter added the pedal steel parts and Lennon Stella, a friend, and star of the series, "Nashville," sang harmonies on "Without Me." Now that she's a pop star, Baxter jokes that it was the last time she was allowed to "sing with Americana dude or whatever they call me."
see Baxter came to music late despite his lineage. Before he was the tall (6-5) dry-witted guy in the hats, high tops, and colorful outfits, he was a tall jock. He grew up mostly with his mother in Baltimore and was recruited to play at Loyola University, a lacrosse powerhouse. He has the dubious distinction of tearing the ACLs in each knee, the last time as a college sophomore. His father gave him an acoustic guitar for Christmas that year. At the end of the year, he got kicked out of school (he went to Loyola to play lacrosse, not to study, he says, noting his freshman GPA was 1.7). So with the year off, he noodled around on the guitar.
source What was appealing about it? "All that free time. I wasn't in school. I didn't have to worry about getting up at 6 a.m. to run 5 miles and do 1,000 pushups. Or study hall. Or grades. I got to be a slacker."
viagra college So that's how you become a songwriter?
viagra sign up newsletter "Yeah," he says, "slack off and stare at a wall."
go to site He played in a band with a couple of older guys who worked with him at a moving company called Ralph and the Movers, covering Pink Floyd, Tom Petty, Old Crow Medicine Show, Talking Heads, and Sublime. They played their first gig at a local bar, Murphy's Saloon.
example of a ranch manager resume He moved to Colorado "to become a mountain boy" and played open mics in tiny Creede before spending part of winter as a snowboard instructor at Breckenridge. He didn't like that town. When his dad was moving back to Nashville, he joined him, working as a guitar tech for a band fronted by French composer Philippe Cohen Solal. When their European tour ended, Rayland joined his father visiting his dad's best friend in Israel, then stayed behind in the desert to write.  
how do i type a report on my ipad When he got back to Nashville, he rented a house and worked various jobs, including cutting grass and working with Rick Vito, a blues guitarist who was in Fleetwood Mac who offered him advice. "I said I'm going to write notebooks of songs — or words, at least — and listen to Bob Dylan," he says. "That's what I did."
He recorded an EP, which he sold after gigs. His debut, "feathers and fishHooks," dropped in 2012 featuring "The Mtn Song" and "The Woman for Me."
"Imaginary Man," featuring "Yellow Eyes" and "Oh, My Captain" and veering away from twang, was released in 2015. He's also issued three superb EPs.
But the tour behind "Wide Awake" is his first national headlining tour after years opening for acts as diverse as Grace Potter, Jason Isbell, and The Civil Wars.
He had a trio last time through the area. This time, he'll have a full band. "We have the five-piece really groovy," he says. "We'll be well-oiled by then."
the best way to write a report WANT TO GO?
here Rayland Baxter
https://secondhelpingsatlanta.org/example-of-report-essay-17517/ February 5
buy viagra pills uk Boathouse Live