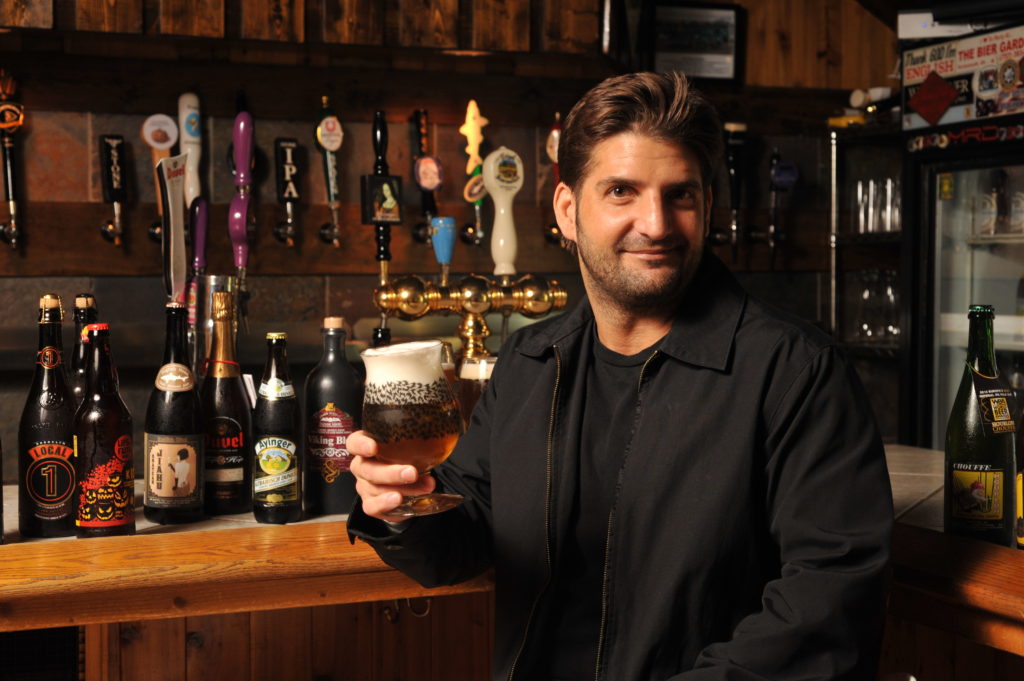 By Jeff Maisey
Craft breweries aren't the only one's opening additional locations.
In January, Portsmouth-based The Bier Garden plans to unveil its Bier Garden Festhaus in Virginia Beach in the building briefly occupied by Tubby's Tavern Market on the corner of Shore Drive and West Great Neck Road.
The Bier Garden opened its doors in 1997 is a uniquely charming space in Olde Towne Portsmouth. Hannelore and Anton Osfolk, who immigrated to America in 1963 from Germany, opened the family restaurant with the help of their two children, Kevin and Stefanie.
The Bier Garden was a immediate oasis for beer lovers with its discriminating selection of high quality German and Belgian draft beers and a book-size menu of over 350 bottled beers from around the globe.
The beer selection, of course, was paired perfectly with the traditional, home-cooked meals offered on the menu like Jagerschnitzel, Scheine Schnitzel, Gulasch (Czech-stle), Sauer Braten, and an assortment of sausages such as bauernwurst, bratwurst and knackwurst.
A second location for The Bier Garden has been under consideration for nearly four years.
"We've always kind of felt like Shore Drive people were our kind of people," said Stefanie Osfolk Brown, "but we could never find the right space down there. When the location we found vacated we went and looked right away.
"We also understand that we lost most of our Virginia Beach clientele in the tunnel that the tolls put on. We're never getting those people back if we don't come to their side of the water."
The Shore Drive location will feature a similar food and beer menu as the original. The interior decor will include a Bavarian draped cloth in the lofty ceiling. Two large, 9-person nautical themed round tables purchased at auction from the Lynnhaven Fish House will attract nearby customers.
The Virginia Beach venture will be co-managed by Stefanie and Kevin.
"As of right now, Kevin and I are splitting the responsibility of the Virginia Beach Bier Garden," Stefanie said. "Mom and dad are getting tired and this is too much for them to add to their stress. They're trying to do less work, not more."
Dad Osfolk still peels the potatoes by hand in Portsmouth for freshly made German potato salad, though patrons will see him more often enjoying a beer mid-afternoon while greeting visitors.
There are no plans to close the Portsmouth Bier Garden, just expand its brand.