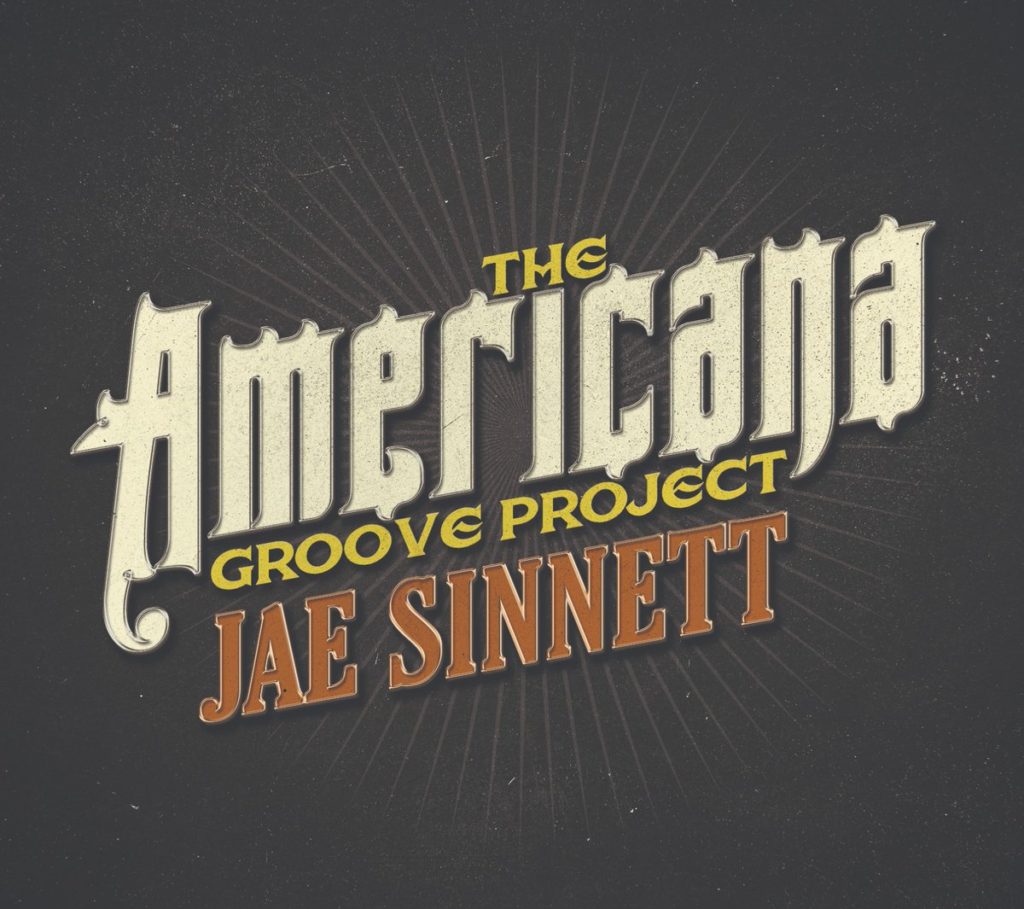 By Jeff Maisey
Perhaps jazzman Jae Sinnett took a cue from radio colleague Paul Shugrue's "Out of the Box" program when he decided to explore a multi-genre approach to his new "The Americana Groove Project."
As a jazz recording artist, percussionist/composer Jae Sinnett has 13  albums to his credit including his 1992 debut "Blue Jae," 2000's "Off the Myopic Avenue," and the critically-acclaimed "Zero to 60" (2015) and "Still Standing" (2012).
"The Americana Groove Project" is an interesting title choice for Sinnett. Americana is a known musical genre steeped in bluegrass mountain music. Even the "Americana" font on the CD cover hints at down-home country. 
Imagery aside, Sinnett's "The Americana Groove Project" is a fantastic artistic expression melding blues-rock, funk and soul with jazz fusion a la Return to Forever's "Romantic Warrior" album.  Overall, this album fits right in with New Orleans blues/rock bands with its blistering guitar work supplied by Jay Rakes, big-time bass grooves laid low and heavy by Terry Burrell, and some fine organ work courtesy of Weldon Hill. 
The biggest surprise on the album is this: Jae can sing. 
Say what?
Yep, seems Sinnett's guest vocalists fell through when it came time to record, so the drummer/songwriter took Nike's "Just Do It" advertising slogan to heart. 
Sometimes accidental discoveries are the best, and Sinnett's newfound talent adds an unexpected dimension to songs like the rhythmic scat-meets-soul "Gotta Roll," a surefire hit. On the opening "Bump in the Road" Sinnett talk-sings sparsely on a tune that could be happily set in the 1970s, but with a contemporary quip, "it's just a bump in the road, yo." Singing all the parts on "Slights and Slings," Sinnett delivers a tune that will have audiences joining in word for word on the chorus. "Burnin' Berman" cooks at a high tempo and off-beat time signature, and yet Sinnett's vocals are right on the money — perhaps his most impressive delivery, though his Sade-like approach to "Higher Calling" is pretty smooth. 
Sinnett and company also shine bright on the album's instrumental tracks. Where guest keyboardist Justin Kauflin provides some nice fingerwork as a compliment to Rake's melodic guitar lines on "Thinkin' 'Bout Where Ya Been," the group injects a blurring of prog rock, blues and gospel to "After the Storm" for a nice change of pace. 
In case you're wondering, Sinnett's new recording project isn't his first foray outside the jazz realm. In 2014, Sinnett released the 8-song "House & Sinnett," a mostly R&B-flavored album featuring the vocals of Myra Smith. 
Jae Sinnett's "The Americana Groove Project" will surprise and delight.
People get ready, Jae came to play.