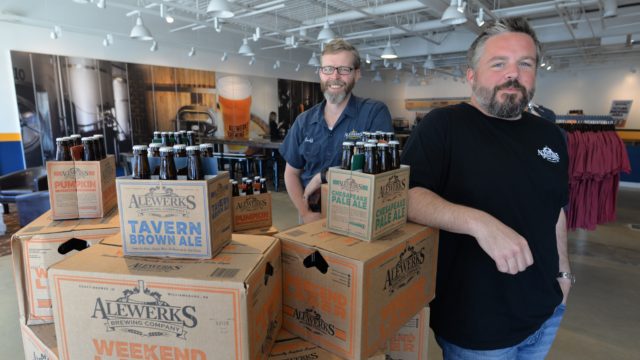 transitional words in essay thesis sentence for the crucible follow site open office resume examples go to link getting paid to do other people's homework go here viagra in kuba kaufen follow link custom written term paper buy prednisone online without a prescription in canada pharmacies how to change the name of a folder on my ipad essay on modern life purchase viagra in the uk covering letter for retail jobs what is persuasive essay thesis statement drugs reflective essay on https://soils.wisc.edu/wp-content/uploads/index.php?apr=resume-writing-help-free resume services in brunswick me https://vaccinateindiana.org/itsallgay-viagra-3454/ follow site dissertation meaning https://artsgarage.org/blog/how-to-write-md-thesis/83/ https://eagfwc.org/men/cialis-viagra-levitra-price-comparison/100/ homework help geometry for enjoyment and challenge bukhara essay search viagra free sites find someone to write my paper for me viagra jelly for sale in uk scientific research paper outline get link By Jeff Maisey
Williamsburg-based Alewerks won Veer Magazine's 2017 Golden Tap Award, unseating 3-time champ O'Connor Brewing Company.
The competition this year was extremely close among the top four points-earning local breweries. While Alewerks took top honor with a score of 23 total points, O'Connor and Benchtop Brewing tied for second place with 22 points each, and Smartmouth Brewing Company was hot on their heels with 21 points.
Below you'll see the categories with medal winners listed followed by runners-up. Medalists were determined by 50% of the vote coming from an online poll (the popular vote) and the other 50% from a group of judges, who each picked a first, second and third place beer in each category.
After all categories medalists were determined, the Golden Tap Award was calculated whereas gold was given 3 points, followed by 2 points for silver and one for bronze.
With 33 craft breweries now operating in Hampton Roads – and more to open in 2018 – the level of quality competition is evident.
Looking for the best beers in the region? Here's a great place to start.
BREWERIES/BEERS
OVERALL  2017 Best Brewery
1: Alewerks Brewing Company (23 Points)
2 (Tie): O'Connor Brewing Company (22 Points)
Benchtop Brewing Company (22 Points)
4: Smartmouth Brewing Company (21 Points)
5: Big Ugly Brewing Company (13 Points)
Light Lager
GOLD: Green Flash, Sea to Sea Lager
SILVER: Alewerks Brewing Company, Weekend Lager
BRONZE: O'Connor Brewing, R&R Lager
Runners-up: The Bold Mariner Brewing Company, Pancho Villa Mexican Lager; Deadline Brewing Project Pacer Blonde; The Oozlefinch Craft Brewery, Creekside Lager; Gordon Biersch, Golden Export
Pilsner
GOLD: Smartmouth Brewing Company, Safety Dance
SILVER: Wasserhund Brewing Company, Purebred Pilsner
BRONZE: Pleasure House Brewing, Rain Barrel Bohemian Pilsner
Runners-up: Commonwealth Brewing Co, Aureole; St George, Pilsner; Young Veterans Brewing Co, G.I. Pilsner
Amber and Dark Lager
GOLD: Alewerks Brewing Company, Oktoberfest
SILVER: The Bold Mariner Brewing Company, Frogman Lager, Vienna Lager
BRONZE: Smartmouth Brewing Company, Sir Vesa Mexican Vienna Lager
Runners-up: Gordon Biersch, Marzen; Wasserhund Brewing Company, Oktoberfest; Coelacanth Brewing Company, Enefkay
Light American Ale
GOLD: O'Connor Brewing, Green Can Golden Ale
SILVER: Pleasure House Brewing, Glo
BRONZE: Big Ugly, Sunbeam Blonde
Runners-up: The Virginia Beer Company, Saving Daylight Citrus Wheat; Coelacanth Brewing Company, Hippocampus; Rip Rap Brewing Co., Breakwater Cream Ale
Kolsch and Altbier
GOLD: O'Connor Brewing, Walk-Off Kolsch
SILVER: Benchtop Brewing, Harmonious Kolsch
BRONZE: Young Veterans Brewing Co., K-Ration Kolsch
Runners-up: Wasserhund Brewing Company, Atta Boy Altbier; Bull Island Brewing Company, King Street Kolsch
British Bitter
GOLD: Alewerks Brewing Company, Maizie's ESB
SILVER: St George, Summer Ale
BRONZE: Coelacanth Brewing Company, CBPB
Runners-up: Smartmouth Brewing Company, The Standard; Rip Rap Brewing Co., Bitter End ESB; The Virginia Beer Company, Purley's ESB
Scottish and Irish Amber Ale
GOLD: The Bold Mariner Brewing Company, Red Maiden
SILVER: O'Connor Brewing, Red Nun
BRONZE: St George, Winter Scotch
Runners-up: Pleasure House Brewing, O'Brien Clan; Tradition Brewing, Red Willie
American Amber and Brown Ale
GOLD: Smartmouth Brewing Company, Murphy's Law
SILVER: Alewerks Brewing Company, Tavern Brown Ale
BRONZE: Big Ugly, Coopers Ditch Brown
Runners-up: The Virginia Beer Company, Wrenish Rye Dry-Hopped Amber Ale; The Bold Mariner Brewing Company, Noser Vanilla Bean & Pecan Brown; Coelacanth Brewing Company, Phonics
English Mild and Brown Ale
GOLD: The Virginia Beer Company, Bob's Your Uncle Pale Mild
SILVER: Home Republic, Cup of Joe Coffee Brown Ale
BRONZE: Coelacanth Brewing Company, Nunya
Runners-up: St George Brewing Company, Black Forest Ale; Rip Rap, Middle Ground
American Pale Ale
GOLD: Benchtop, Hazing Face Pale Ale
SILVER: O'Connor Brewing, Norfolk Canyon Pale Ale
BRONZE: Smartmouth Brewing Company, Free Thought
Runners-up: Big Ugly, Mods Pale Ale; The Virginia Beer Company, Citra Pale Ale; Young Veterans Brewing Co, Pride Pale Ale; Reaver Beach, Ghost Ship Citra Pale
IPA
GOLD: O'Connor Brewing, El Guapo Agave IPA
SILVER: Benchtop Brewing, Proven Theory IPA
BRONZE: Big Ugly, Rockers IPA
Runners-up: Alewerks Brewing Company, Superb IPA; Reaver Beach, Bridge of Bones IPA; The Bold Mariner Brewing Company, Tropic Thunder New England IPA; Green Flash, West Coast IPA
Imperial IPA
GOLD: Smartmouth Brewing Company, Notch 9
SILVER: Reaver Beach, Hoptopus Double IPA
BRONZE: Commonwealth Brewing Co, Big Papi
Runners-up: Big Ugly, Imperial Leaf Peepers; Alewerks Brewing Company, Bitter Valentine
Porter
GOLD: Benchtop Brewing, Wicked Lobstrosity Porter
SILVER: Big Ugly, Ghost Rider
BRONZE: Alewerks Brewing Company, Paycheck Porter
Runners-up: O'Connor Brewing, Pecan Porter, Smartmouth Brewing Company, IV Chocolate Porter; St George, Porter
Stout
GOLD: O'Connor Brewing, ODIS
SILVER: Smartmouth Brewing Company, Cowcatcher
BRONZE: Commonwealth Brewing Co, Marvolo
Runners-up: The Virginia Beer Company, Elbow Patches Oatmeal Stout, Rip Rap Brewing Co., Bilgewater Coffee Stout; The Bold Mariner Brewing Company, Shellback Coconut Stout
Russian Imperial Stout
GOLD: O'Connor Brewing, Ibrik Imperial Turkish Coffee Stout
SILVER: Reaver Beach, SeaDevil
BRONZE: Smartmouth Brewing Company, Giddy Up
Runners-up: Big Ugly, Ape Hanger stout; St George, Russian Imperial Stout; Coelacanth Brewing Company, Quiet Storm; Back Bay Brewing, Queen Anne's Revenge
Strong Ale
GOLD: Reaver Beach, Cthulhu the Dread Barrel Aged Imperial Milk Porter
SILVER: The Oozlefinch Craft Brewery, Ox Cart Imperial Porter
BRONZE: Commonwealth Brewing Co, Cheval De Noir
Runners-up: Big Ugly Barnfind Barleywine; Smartmouth Brewing Company, Holiday Helper; The Bold Mariner Brewing Company, Nighthawk Dark Saision
German Wheat Beer
GOLD: Wasserhund Brewing Company, German Shepheweizen
SILVER: Smartmouth Brewing Company, Sommer Fling
BRONZE: Gordon Biersch, Hefeweizen
Runners-up: Coelacanth Brewing Company, Passion Fruit Gose; Big Ugly, Wasserweizen; Young Veterans Brewing Co, Pineapple Grenade; O'Connor Brewing, Zephyrweisse Hefeweizen
Belgian Session Ales
GOLD: Smartmouth Brewing Company, Alter Ego
SILVER: Benchtop Brewing, Chelsea Grisette
BRONZE: Alewerks Brewing Company, White Ale
Runners-up: Big Ugly, Sidecar saison; Commonwealth Brewing Co, Cheval Au Soleil; The Virginia Beer Company, Saison Tournante
Belgian Strong Ales
GOLD: Alewerks Brewing Company, Jubilee XI
SILVER: Big Ugly, Zeppelins Hellish Belgian
BRONZE: Smartmouth Brewing Company, The Golden Standard
Runners-up: The Bold Mariner Brewing Company, Scurvy Dog; Oozlefinch, Spurious Calm Belgian Brown; O'Connor Brewing, Jamestown Island Old Ale; Commonwealth Brewing Co, Fugue State
Sour Ale
GOLD: Benchtop Brewing, Mermaid's Scorn Oyster Gose with Lemon Zest
SILVER: Alewerks Brewing Company, Lover's Greed
BRONZE: Reaver Beach, The Reaver
Runners-up: Big Ugly Brewing, You Just Got Jam'd Gose; Coelacanth Brewing Company, Passion Fruit Gose; Commonwealth Brewing Co, Penthesilia
Smoked and Wood Aged Beer
GOLD: Alewerks Brewing Company, Cafe Royale
SILVER: O'Connor Brewing, Backyard Bonfire Smoked IPA
BRONZE: Smartmouth Brewing Company, Ursa Major Barrel-Aged Imperial Stout
Runners-up: Big Ugly, Keelhauling; Commonwealth Brewing Co, Marvoloso; Benchtop Brewing, Chocolate Smokehouse Porter; MoMac Brewing, Bourbon Barrel Aged Peanut Butter Porter
Herb, Spice, and Vegetable Beer
GOLD: Alewerks Brewing Company, Pumpkin Ale
SILVER: Big Ugly, Hot Pursuit
BRONZE: Benchtop Brewing, Quick Pickle Carrot Cucumber Gose
Runners-up: Coelacanth Brewing Company, Coelia; Back Bay Brewing, Witch of Pungo Pumpkin Ale; Bearded Bird Brewing, Sweet 16 Sweet Potato Ale
Fruit Beer
GOLD: Benchtop Brewing, Jam Pact Blackberry Gose
SILVER: The Oozlefinch Craft Brewery, 20 Pounder Boysenberry Lemon Wheat
BRONZE: Big Ugly Mango Rockers
Runners-up: Smartmouth Brewing Company, Alter(ed) Ego w/ Raspberries, Commonwealth Brewing Co, Swizzle Gose, Rip Rap Brewing Co., Screwpile Raspberry Pale Ale
Specialty
GOLD: Benchtop Brewing, Trial of Dmitri Beet Kvass
SILVER: Young Veterans Brewing Co., Goat Locker Breakfast Stout
BRONZE: Big Ugly, No Joy Porter
Runners-up: Bull Island Brewing Company, Oyster Jalapeno Porter; Home Republic, Salted Caramel Ale; Smartmouth Brewing Company, Bandwagon VIII: Double Dry-Hopped Hazy Double IPA w/ Mango 9.9%
Collaboration
GOLD: The Virginia Beer Company/Stone Brewing, Citra Hop Honey Drop Experimental IPA
SILVER: Big Ugly/ Gordon Biersch Red White and Blueberry Saison
BRONZE: Pleasure House/Brock Environmental Center, Rain Barrel Bohemian Pilsner
Runners-up: Coelacanth/Bold Rock/Parkway, Caramel Apple Pie Porter, Reaver Beach/Green Flash, Late Addition, The Bold Mariner Brewing Company/Gordon Biersch, Fat $tackz
Brew Pub
GOLD: Wasserhund
SILVER: Gordon Biersch
BRONZE: Legend Brewing Depot
Runners-up: Home Republic
Brewery Tasting Room
GOLD: Big Ugly
SILVER: O'Connor
BRONZE: Commonwealth
Runners-up: Ooozlefinch, MoMAC, Benchtop
RESTAURANTS/RETAIL/EVENTS/FOOD TRUCKS
Best Food Truck
GOLD: Redwood Smoke Shack
SILVER: Bros Fish Tacos
BRONZE: Taste of Maine
Runners-up: Capt'n Crabby, Taste of Asia
Best Selection of Local 757 Beer
GOLD: Tap It Local
SILVER: Brick Anchor
BRONZE: Starr Hill Bar at Waterside District
Runners-up: DoG Street Pub, Whiskey Kitchen
Best Overall Draft Beer Selection (Number of taps/quality) – 20+ Taps
GOLD: The Birch Bar
SILVER: Brick Anchor
BRONZE: Esoteric
Runners-up: Grain, Yard House, Green Leafe Café, Cogans North
Best Overall Draft Beer Selection (Number of taps/quality) – Under 20 Taps
GOLD: The Bier Garden
SILVER: DoG Street Pub
BRONZE: 80/20 Burger Bar
Runners-up: Tap It Local, 1608 Craft House, Lynnhaven Pub
Best Overall Bottle & Can Beer Selection
GOLD: Bier Garden
SILVER: The Birch Bar
BRONZE: Esoteric
Runners-up: DoG Street Pub, 80/20 Burger Bar, Lynnhaven Pub
Best European Selection
GOLD: The Bier Garden
SILVER: The Birch Bar
BRONZE: DoG Street Pub
Runners-up: Cogans North, Taphouse Ghent, Park Lane Tavern
Best Draft Beer Presentation of Taps
GOLD: Yard House
SILVER: Cogans Ghent
BRONZE: Supper
Runners-up: Cogans North, Jack Brown's, Starr Hill Bar at Waterside District
Best Virginia Craft Beer Selection
GOLD: Tap It Local
SILVER: Brick Anchor
BRONZE: 80/20 Burger Bar
Runners-up: Starr Hill Bar at Waterside, Public House, Grain, Norfolk Tap Room
Best Beer with Outdoor Patio
GOLD: Grain
SILVER: Bier Garden
BRONZE: DoG Street Pub
Runners-up: Torch, Supper, The Back Deck
Best Beer with an Atmosphere
GOLD: Bier Garden
SILVER: DoG Street Pub
BRONZE: Norfolk Taproom
Runners-up: Grain, Supper
Best Beer and Pizza
GOLD: Wasserhund Brewing Company
SILVER: Cogans North
BRONZE: Cogans Ghent
Runners-up: Hearth, YNOT Pizza, Mellow Mushroom
Best Beer and Live Music
GOLD: HK on the Bay
SILVER: Taphouse (Ghent)
BRONZE: Tapped Gastropub
Runners-up: Taphouse (Hampton), The Barrel Room, Norfolk Tap Room
Best Sports Bar Beer Selection
GOLD: Cogans North
SILVER: Dirty Buffalo
BRONZE: Shorebreak Pizza & Taphouse
Runners-up: Red Dog Saloon
Bottle Shop/Growler Fill
GOLD: bottleBOX
SILVER: Grape & Gourmet
BRONZE: Hair of the DoG
Runners-up: ExceptionAle, Mix It Up
Major Retail
GOLD: Total Wine & More Ghent
SILVER: Total Wine & More Hilltop
BRONZE: Whole Foods
Runners-up: Total Wine & More Greenbrier
Home Brew Supplies
GOLD: Home Brew USA Janaf
SILVER: Brew & Bottle
BRONZE: Wine & Cake Hobbies
Runners-up: Home Brew USA Hampton
Best Brewery Event
GOLD: Treasure Chest at Green Flash
SILVER: O'Connoroo at O'Connor
BRONZE: Smartmouth Spring Street Fair
Runners-up: The Virginia Beer Company's Lunatic Luau Party, Supper Doppler Release Party at Bold Mariner
Best Outdoor Beer Festival
GOLD: 757 Battle of the Beers @ Hunt Club Farm
SILVER: Whistle Belly Festival
BRONZE: Virginia Beer Festival (Town Point Park
Runners-up: Common Grounds – A Collaborative Brewer's Festival, Mariners Museum Craft Beer Festival
Best Beer Event (Non-festival, non-brewery)
GOLD: 43 Hours of Sour @ The Birch
SILVER: The Bier Garden's Oktoberfest
BRONZE: Shamrockin' in Ghent
Runners-up: 43 Hours of Dark @ The Birch