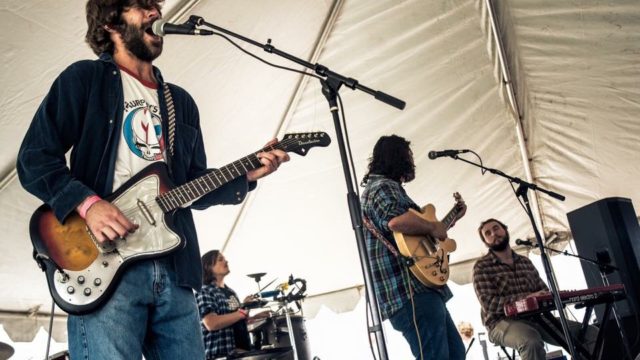 Norfolk band makes national debut on Yep Roc Records on June 17
By Jim Morrison
"It started as a half joke," Neal Friedman says.
Major and the Monbacks, the Norfolk-based band of high school buddies, were starting to think about recording their second album.
They were listening to an album by Virginia Beach's Natalie Prass produced by Matthew E. White in Richmond
"We just kind of started talking about him for the next album," recalls Harry Slater, a guitarist and songwriter.
"He was from Virginia and he was doing all this crazy arrangements," says Cole Friedman, the band's bassist.
But they had no reason to think he'd work with them and they had no contact information.
Cole, who handled management and booking in those days, texted people he knew in Richmond. Nothing. Eventually, he got a phone number from the guy who does a concert series on Browns Island.
That led to a conversation with White and eventually a meeting with the band on their way home, cold and dirty, from a festival in Roanoke.
More importantly, it led to a cascade of events that landed the Monbacks a major label deal with Yep Roc Records and signing to a booking agency, New Frontier Touring, whose extensive roster includes The Avett Brothers, Seth Walker and The Band of Heathens.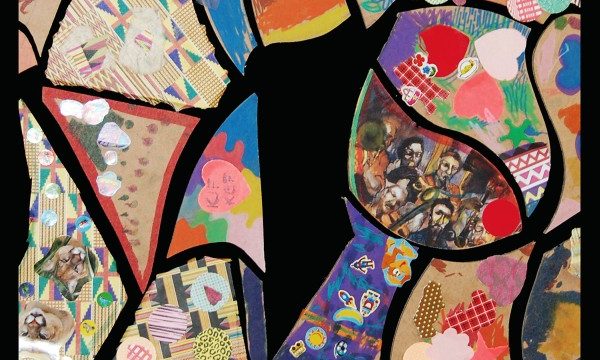 They celebrate the release of their superb second album, "Moonlight Anthems," with a block party at Bold Mariner Brewing Co. in Norfolk on Saturday, June 17, part of a national tour hitting big cities.
They've already released singles from the album, "We Are Doing Fine" and "Moonlight Anthems," songs destined to be on the playlist for the summer of '17 with their echoes of the Fab Four and The Zombies. But the album taps other musical touchstones including Americana roots rock, old R&B and the intricate arrangements and harmonies of the great Sixties bands.
Neal Friedman says it's a move away from the blue-eyed retro soul of their first disc. Part of that is the band no longer touring with a horn section. That came about by accident when the group went on a road trip without horns, playing Firefly and other festivals. They were already writing songs without horns. Playing live without them, percussionist Tyler West says, "gave us a little more space, more room for creativity."
"We were almost afraid of space," adds Cole. "There's always so much going on. We wanted to give the songs some space."
There are horns on a few cuts on the album, but often White suggested they excise them or play them down. "He was like you don't need the horns for the songs to be good," Cole says. "We never would have done that unless we had someone pushing us to try it."
"The recordings are so very busy with things other than horns, adds Slater. "There's always a lot going on. We made a point on this album where in the past we'd default to horns on this section let's try out something else, something crazy."
From the start, White played mentor to the band. When they met at his studio in suburban Richmond in the late summer of 2015, he asked what they were thinking about as musical styles for the album. "Everyone started naming their favorite acts," Cole says. "You could just see him get a smile on his face. He said that sounds so up my alley."
White was big into The Band's album, "The Last Waltz," at that time. The guys in the band were listening to Paul McCartney's "Ram," The Zombies "Odessey and Oracle" and Allen Toussaint's "Southern Nights." Listen and all those influences come through over the course of its 12 tracks. So do The Beatles, an obvious influence. "This is our "Revolver," Neal jokes.
In the studio, White liked to use album references as a sort of language for what they were looking for in a song.
The title track has a decided Levon Helm/The Band feel. "We Are Doing Fine," which is simply irresistible, marries The Beatles and The Zombies, Lennon and Argent.
Like the Fab Four, The Zombies and The Band, the Monbacks collaborate on the writing although different members take the lead. On "Moonlight Anthems," Neal Friedman, guitarist Michael Adkins and Slater took turns are the primary songwriters. But the group is a small democracy. All the tracks are credited to the band and they often benefit from input from the entire group. The same goes for performing. There is no one frontman. About half the songs on the album had been around for a few years. The others are relatively new.
"Some of these songs we'd been playing on the road for a year and we really wanted to capture that live energy," Cole says, "but we also wanted to experiment and overdub. We'd manipulate the tape and mess around with the analog outboard gear, and a lot of those subtleties are really important to the sound."
They recorded the disc a year ago over 12 days, paying for it with money saved from touring. Then they decided to try to get a label deal.
Cole sent a cold email to Yep Roc. Billy Maupin, the label's general manager, replied, saying he liked the rough mixes. In August 2016, they played a private show on a Tuesday night in Chapel Hill. They were touring through November so the deal wasn't signed for another six months.
"We signed the band because we love the music they make and love how passionate they are about making it," Maupin says. "Additionally, we were struck by how effortlessly they meld styles into something that is uniquely their own. We really felt like we could help expand their audience and give them a platform to work from for years to come. "
The Monbacks formed originally with four friends from Maury High School and Norfolk Collegiate evolving from a loose garage band into something more, a rollicking good-time group with originals sprinkled in among the soulful covers. Slater started out as a roadie, but eventually became a guitarist and songwriter. Bryan Adkins, Michael's brother, is the latest permanent member to join as the group's drummer.
In the fall of 2012, the Monbacks started venturing out every other weekend to play fraternities. They were still a garage band, but the money was good. They began to think this was something more than an occasional lark. Over the next few years, they toured hard, sometimes playing more than 150 dates and wearing out a van.
Everybody in the band still has a side job. They've been off the road for much of 2017 so it's necessary. But the road beckons again, this time with a new album already earning raves from publications like American Songwriter and Paste. Before they play their block party in June, they'll hit Richmond, Raleigh, Atlanta, Charlotte and Charleston and after they head far and wide to Brooklyn, Philadelphia, Los Angeles, San Francisco and Denver among the stops.
No doubt, they'll be back for some hometown shows at some point. After all, the Monbacks are a combination of "C'mon back."