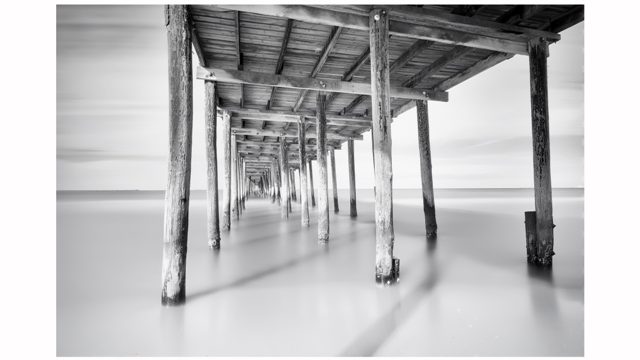 By Jeff Maisey
Two local photographers — Meg Ryan Wright and Susan Hirschbiel – combine their recent foray into landscapes into a beautiful exhibit titled "From Maine to Mexico." The work will be on display from May 5 – yep, Cinco de Mayo – through May 31 at Gallery 21 in the Ghent section of Norfolk.
As described in her bio, "Susan Hirschbiel is a community activist, arts advocate, dancer and photographer living in Virginia Beach.   She studied photography at the International Center of Photography in New York for two years before moving to Virginia in 1997.  She formerly ran Susan Hirschbiel Photography specializing in capturing families in Black and White in their homes or at the beach.   She now focuses on travel photography, competitive ballroom dance, and arts and education advocacy in Hampton Roads and throughout the Commonwealth.   She is consistently encouraged and supported by husband Paul Hirschbiel for 35 years, and her two amazing children, Anna and Matthew."
Her mission statement related to this exhibition states, "People have long been my natural photographic subjects, especially environmental portraiture.  Spending a week on the coast of Maine, in Searsport on Penobscot Bay in August of 2016, the transition to exploring more location and landscape photography was an inherent next step.   Inspired by four fellow photographers along with the incredible beauty and light of Maine, I began a more formal study of the beautiful geography near the sea.  We are fortunate to travel to Mexico each year, where the backdrop is very different, but I am equally inspired by the beauty of the ocean and the mountains."
Landscape photography at its best intrigues the viewer and creates an urge to be taken to the site in-person. It often entices the adventurous viewer to travel, and certainly appeals to the armchair traveler as well.  "From Maine to Mexico" will have you packing your bags for the next flight out.
I recently caught up with Susan to learn more about her photographic expansion into landscapes.
How long have you considered yourself a photographer from an artistic standpoint? 
Although this is only my second show, I have been taking photographs and studying the history of photography seriously for over 25 years.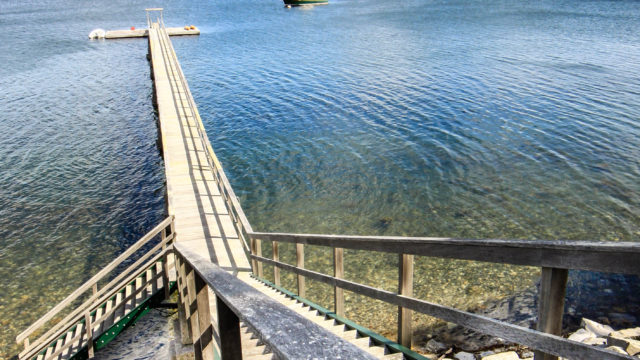 How and when did you transition from people portraits to landscape photography? 
I started my formal study of photography in the traditional dip and dunk darkroom, and only in the last 10 years or so have I worked in color.  A  photographer will tell you that you need to get as much information as possible in the original shot, and I try not to spend too much time in post processing.   That being said, I resisted moving to digital from film for a long time, but I now love the control I have with the computer and digital cameras.  And I love color.
The Landscape has always been an important part of my portrait style which is quite informal and "natural".  I have always preferred to work with natural light and environmental conditions, so landscape photography is a new but natural progression.  You'll notice that I love the subjects of animals and people in these photos.   I'm also very attracted to patterns and busy scenes
What aspects of coastal Maine do you find most interesting as a photographer?
The light is simply beautiful.  I know this may sound cliche, but it is true.  Most especially the interaction of the rough coastline, the sky and the water are amazing.   I was fortunate to be a part of this informal workshop and had complete access to this beautiful property
Your exhibition is titled "From Maine to Mexico." From a photographer's lens, can you compare/contrast the two separate landscapes in your work? 
Mexico, along with the Florida Keys is another favorite place to visit and to shoot.  Mexico is also on the coast, the Pacific, and Baja California,  where these photos were made is hot and dry.  The locals are also calm and kind and very outwardly happy with their lives, the same as I experienced in Maine.  But frankly I love Maine in the summer and Mexico in the winter!
Can you share with us your impressions of your co-photographer's work in this exhibition? How do these photographs complement each other as an exhibit? 
Megan Wright is a brilliant young artist that specialized for many years as a newborn and lifestyle photographer.  She too has more recently expanded into landscape, but our work is very different.  I love the dreamlike quality of her photos, printed on beautiful papers, and reflecting the softer side of the landscape.  My work is more geared towards realism.
You have long been a distinguished champion of the arts. In addition to photography are there other hidden talents of yours we may not know about? 
I have been a singer for most of my life, from demonstrations in college, to coffee houses in Greenwich Village and chorus at synagogue.  I even sang once at Carnegie Hall!   My newest passion is competitive ballroom dance, specializing in American Smooth style.
From Maine to Mexico, what was your most memorable experience behind the lens? 
Photography for me is about seeing a memorable scene and trying to capture and compose it in a realistic manner.  This may sound simplistic, but the eye can see so much more than the camera can capture and this is the great challenge.  I still love seeing people in their traditional environments living their everyday lives surrounded by interesting things.
WANT TO GO?
"From Maine to Mexico"  
Photographs by Susan Hirschbiel & Megan Ryan Wright 
May 5 through 31
Gallery 21
115 West 21st Street, Norfolk VA
"Cinco de Mayo "Opening Reception on Friday, May 5 from 5-8pm