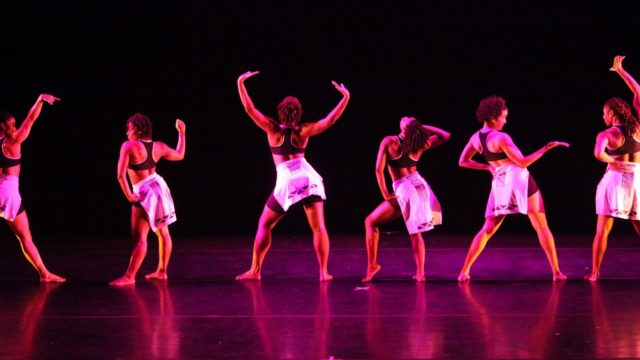 Compiled by Staff
Canada's Royal Winnipeg Ballet: Swan Lake
Presented by Virginia Arts Festival
March 31 – April 2
Chrysler Hall
Granted its "Royal" title in 1953 by the just-crowned Queen Elizabeth II, this legendary troupe is one of the world's oldest premier dance companies and the longest continuously operating ballet company in North America. The company has performed to rave reviews at home, throughout the U.S. and around the world, and now makes its Festival debut with its critically acclaimed Swan Lake, which "cast its spell over the entire audience…you could have heard a proverbial pin drop" (Winnipeg Free Press). Named a New York Times "Critic's Choice," the troupe has long been a favorite of ballet fans. See this breathtaking performance with the Tchaikovsky score performed by the Virginia Symphony Orchestra!
Coppelia: A Toymaker's Tale
Presented by Virginia Ballet Theatre
April 8
Sandler Center
Join Ballet Virginia International for this classic comic ballet for the whole family to enjoy. Everyone will be captivated by Dr. Coppelius' charming life-like doll, Coppélia and the hilarious mix-up that ensues. There is young love, jealousy, mistaken identities and mischief. But, in the end true love wins. Delightful music by Delibes and beautiful choreography for our region's finest dancers will make this a ballet not to miss!
TRDance and VBT Ensemble Spring Concert
April 21-22
Benjack Studio Theater
TRDance Ensemble has new pieces choreographed by Lexie Dunes, Lynette Hauser, Marquise Hitchcock-Jones, Rashaida Hill and Ronald Parker.
Lexie's Piece called "Nothing Lasts Forever" is a lighthearted piece about the difficulties one faces when a friendship becomes disconnected. The dancers portray a physical and emotional connection between one another by weight sharing and traveling apart, independently.
Lynette's piece is a reflection of the business of everyday life, but occasionally we stop and make meaningful connections with one another before returning to the hustle.
"Let's Just Call This an Experiment" is a solo performed and choreographed by Raisaida Hill. It is a satirical commentary of image of the female form and expectations and relating it to dance. Text is used from the book, "Gone Girl," by Gillian Flynn alongside interesting vocal techniques to make each word memorable to the audience. As for the experiment component, you'll just have to wait and see!
Ronald describes his piece as his recent fascination with animals, more specifically, a pack of animals; animals whose survival depends on some sort of teamwork or mutualism. Male versus female roles, social hierarchy, and behavior patterns were the contents studied to create, "THE PRIDE."
Finally, Marquise's Piece is about female empowerment. A CNN news story about female trafficking and how it is actually on the rise is the story behind the piece. This piece is to speak artistically on behalf of the poor women living in third-world countries who may never get to experience the right to independence and freedom without violation. This work is being created in hopes that every women who sees it, leaves knowing they are powerful and righteous.
Urban Bush Women
Presented by Virginia Arts Festival
April 22
Attucks Theatre
Weaving contemporary dance, music, and text with the history, culture, and spiritual traditions of the African Diaspora, this astonishing troupe performs innovative, exciting works that bring untold stories to life. In their Virginia Arts Festival debut, the company will perform the world premiere of Hair and Other Stories, an evening-length work that addresses matters of race, gender identity and economic inequality through the lens of physical appearance, including the cultural significance of African American women's hair. Discover entertaining, thought-provoking dance that is "about searching, about remembering, about bringing the past out of the shadows, out of dreams… tough, brave, and sensual" (Dance Magazine)
Riddick Dance: Phoenix
April 22
American Theatre
The symbolism of the Phoenix, like the mystical bird itself, dies and is reborn across cultures and throughout time. Choreographer, David F. Riddick, imagines a more modern take on this ancient mythology. Phoenix is a story of a young boy who faces many trails in his life. Throughout his growing process the boy realizes how pain helps him become an anchor for others who grieve in silence. Therefore, like the mythical Phoenix, the boy bestows on each of them a crown of beauty as they rise from the ashes of their personal struggles.
Riverdance: 20th Anniversary World Tour
April 26-27
Sandler Center
The international Irish dance phenomenon is back by popular demand in Riverdance – The 20th Anniversary World Tour. Drawing on Irish traditions, the combined talents of the performers propel Irish dancing and music into the present day, capturing the imagination of audiences across all ages and cultures in an innovative and exciting blend of dance, music and song. Of all the performances to emerge from Ireland – in rock, music, theatre and film – nothing has carried the energy, the sensuality and the spectacle of Riverdance.
Richard Alston Dance Company
Presented by Virginia Arts Festival
May 6
Sandler Center
Ask a dance critic to name the great living choreographers, and Richard Alston's name comes at the top of the list. This British master is acclaimed for his unparalleled musicality and his "ravishing, arrestingly theatrical" (The New York Times) dance. His hand-picked troupe of dancers is his instrument, astonishing audiences with their fleet grace: "Even in a season full of excellent dancers…it's a tonic to watch the Richard Alston Dance Company…[They] take to the air with heart-catching immediacy" (The New York Times).
Mark Morris Dance: Dido & Aeneas
May 13
Sandler Center
When this masterwork premiered 27 years ago, critics hailed the provocative work as "a tour de force of artistic storytelling…that smashes and rewrites boundaries" (Los Angeles Times). In revival, Morris's Dido and Aeneas still entices the eye and raises the pulse, with Morris conducting the orchestra, choral ensemble and soloists in the 17th-century score. "Delight defines Mark Morris' Dido and Aeneas. Delight in sex, in music, in pathos, in mischief and even evil. Delight…and joy" (Chicago Tribune). Music lovers will delight in the live music, as legendary opera star Stephanie Blythe sings the roles of the love-dazed Dido and the evil Sorceress. "That astonishing voice–dark, vehement, burning…to hear Ms. Blythe sing…is to hear the roles anew" (The New York Times).
Lula Washington Dance Theatre
Presented by Virginia Arts Festival
May 19
Ferguson Center
Lula Washington's choreography has been seen in films including Avatar and The Little Mermaid, but perhaps this indefatigable choreographer's greatest gift to the future lies in the hearts and minds of the more than 45,000 South Central Los Angeles children who have found inspiration in her dance school. Her dances, which are rooted in the African-American experience, are joined in the company's repertoire by works from Donald McKayle, Christopher Huggins, Donald Byrd and Rennie Harris. See dance distinguished by power, grace, and "a sure theatricality that is captivating" (The New York Times).
TRDance Spring Concert
May 19-20
TCC Roper Center
Norfolk's modern dance guru and troupe unveil new and old favorites.
Travis Wall's Shaping Sound
June 20
Chrysler Hall
Through his Emmy Award winning work on "So You Think You Can Dance", Travis Wall has established himself as one of America's favorite choreographers. His artistic direction of Shaping Sound has already produced one spell-binding show in Dance Reimagined, which has captivated audiences all across North America. Now, Travis and Shaping Sound are back with their brand new show, After the Curtain. These visual musicians continue to dazzle audiences as they tell the story of a man fighting to find his creative voice after the death of his one true love. Heart-wrenching, breath-taking and ultimately uplifting, this is one dance show that audiences will remember forever.