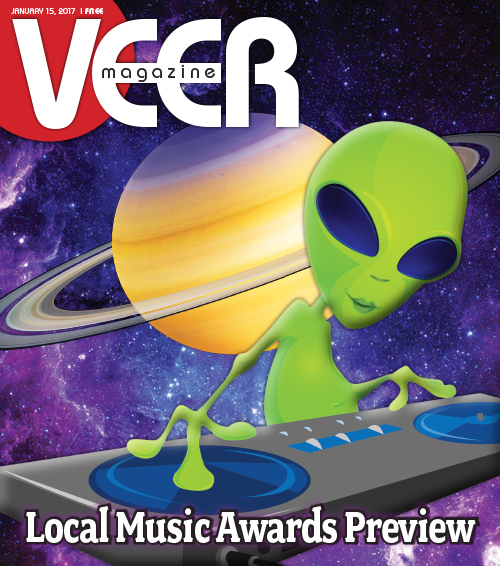 Below are our nominees for the 6th Annual Veer Music Awards. Vote now through February 1.
We'd like to give a big shout out and thanks to our nominating panel. These folks helped selected the 2017 nominees:
Paul Shugrue (Host of WHRV-FM's "Out of the Box")
Kyle Bloom (Producer of Fox 43's "Hampton Roads Show)
Crizti Walsh (Host of 96X's "The 757 on 96X")
Dr. Barry Graham (Host, WHRV-FM's "Acoustic Highway")
Jerome Langston (Veer Magazine pop culture writer)
Jim Newsom (Veer Magazine music writer/musician)
Jeff Maisey (Veer Magazine)
Shannon Jay (Veer Magazine pop culture writer)
Cristin Pond (Norfolk Festevents, Director of Programming/Entertainment)
Josh Coplon (Lava Music Festival)
Tyler Warnalis (Musician/TBA Productions)
Josh Whitener (Veer Magazine urban music writer)
Mitch Kirsner (Owner, Fantasy)
If you want to know who selected the nominees, these are the dedicated people who made the picks.
The Veer Awards are presented by Starr Hill Brewery and take place Wednesday, February 8th at the Naro Expanded Cinema. Doors open at 6:00 PM, Show starts at 7:00 PM sharp.
A bonus to this year's winners: Festevents will be producing an outdoor concert on Thursday, May 11 – The Veer Magazine Local Music Awards Festival – featuring the top vote getting bands.
Best of luck to all of the nominees.
Awards Show Tickets
Advance tickets are available beginning January 20 at Belmont House of Smoke, Cogans Pizza, Colley Cantina and Fantasy (Newport News). $10 cash. Advance tickets are advised as the venue will likely sell out. Call 757-237-2762
Below are the nominees. Be sure to scroll through all 32 categories!
(If you are unable to see the survey below, click here to go directly to the survey page.)