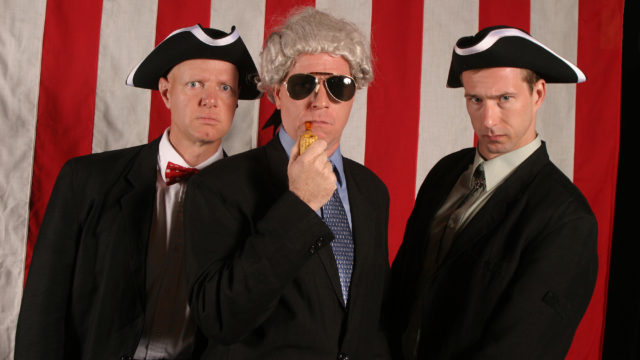 Compiled by Staff
Picnic
September 30 through October 16
Peninsula Community Theater
This beautiful drama written by one of the world's most admired playwrights takes place on Labor Day weekend in the joint backyards of two middle-aged widows. One house belongs to Flo Owens, who lives there with her two maturing daughters, Madge and Millie, and a boarder who is a spinster school teacher. The other house belongs to Helen Potts, who lives with her elderly and invalid mother. Into this female atmosphere comes a young man named Hal Carter, whose animal vitality seriously upsets the entire group. Hal is a most interesting character, a child of parents who ignored him, self-conscious of his failings and his position behind the eight ball. Flo is sensitively wary of temptations for her two daughters. Madge, bored with being only a beauty, sacrifices her chances for a wealthy marriage for the excitement Hal promises. Her sister, Millie, finds her balance for the first time through the stranger's brief attention. And a spinster school teacher is stirred to make an issue out of the dangling courtship that has brightened her life in a dreary, minor way.
The Complete History of America (Abridged): Election Edition
Reduced Shakespeare Company
October 29
American Theatre
Did Donald Trump really discover America? How old was Bernie Sanders at the beginning of the Civil War? How many Democrats does it take to screw in a light bulb? In The Complete History of America (abridged): Election Edition the Reduced Shakespeare Company will provide the historical context that is guaranteed to confuse any American voter. Just in time for the 2016 Presidential Election, the Reduced Shakespeare Company returns with 600 Years of History in 6000 seconds.
The Best Man
November 3-19
Williamsburg Players
In this humorous political thriller, two presidential candidates battle for the Republican nomination. William Russell is a wit and scholar with high liberal principles, beloved of the eggheads and suspect for practical politicians. Joseph Cantwell is ruthless and hard-driving, a fighter who will not let scruples trump his ambition. Ex-President Hockstader's endorsement is critical, but who will he support.
Each candidate has information to destroy the other; one is sure to use it, while the other must decide whether to compromise. The candidates' wives also have important roles to play as the decision comes down to the last minutes of a hotly contested national convention.
Plaza Suite
November 4-27
Little Theatre of Norfolk
Hilarity abounds in this portrait of three couples occupying a suite at the Plaza. A suburban couple take the suite while their house is being painted and it turns out to be the one in which they honeymooned 23 years before and is it their anniversary? Next, after three marriages, a Hollywood producer is looking for fresh fields. He calls a childhood sweetheart, now a suburban housewife, for a little sexual diversion. She has idolized him from afar and is now more than the match he bargained for. Finally, a mother and father fight about the best way to get their daughter out of the bathroom and down to where her wedding guests await her.
The Donkeys' Years
November 11 through December 4
Little Theatre of Virginia Beach
This zany, hilarious farce was a London hit and won the West End Theatre Best Comedy Award of the year. At a reunion dinner at a "lesser college" of an "older university" are a number of graduates now in their early forties and mostly in responsible, influential positions. All starts smoothly with conventional greetings and old boy reminiscences. A slightly discordant note is struck by Snell, a man of such insignificance that everyone has forgotten him, and continues to forget him from one moment to the next. As the night goes on, the college port causes behavior surprising in those in positions of political, academic or spiritual authority. Into the resulting bear garden stumbles Lady Driver, the Master's wife who is short sightedly searching for the lost love of her youth. The insignificant Snell sees in her the chance to make up for all the opportunities of undergraduate life he missed before.