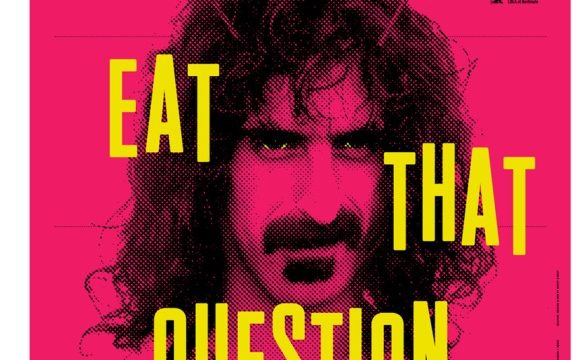 By Tench Phillips, Naro Cinema
Many of our local cultural and performing arts organizations are on hiatus for their summer vacations. To help fill the void, the Naro has programmed a plethora of artistic film events and summer film series. Along with our annual Mal Vincent Classics series on Monday evenings, we have booked three 'Royal Opera House on Screen' productions on Wednesday afternoons, and we will continue our 'Exhibition On Screen' series on Tuesday nights. And of course the ongoing 'New Non-Fiction Film' series will show each Wednesday night with area premieres of compelling new documentaries along with speakers and discussion. Below are descriptions of these film events which are compiled from reviews and film press notes.
Mal's Summer Classics
The golden era of Hollywood movies is alive and well on Colley Ave! For this 13th season, Virginian Pilot critic and columnist Mal Vincent has programmed a festival of outstanding films that he'll introduce and embellish with his personal stories about his relationships over the years with such Hollywood legends as Olivia de Havilland, Cary Grant, Katharine Hepburn, Spencer Tracy, Angela Lansbury, Marilyn Monroe, Jack Lemmon, Tony Curtis, and Ingrid Bergman, along with such major directors as Alfred Hitchcock, Frank Capra, and Billy Wilder. The series is presented on seven consecutive Monday nights hosted by Mal and with encore showings on the following Tuesday afternoons without Mal.
Light in the Piazza – July 18
Double Indemnity – July 25
Helen Of Troy – Aug 1
Hitchcock's Notorious — Aug 8
Flower Drum Song – Aug 15
State of the Union – Aug 22
DARK HORSE
Set in a former mining village in Wales, this is the true story of a group of friends from a working men's club who decide to breed themselves a racehorse. Raised on a slagheap allotment, their foal grows into an unlikely champion, beating the finest thoroughbreds in the land, before suffering a near fatal accident. Nursed back to health by the love of his owners–for whom he's become a source of inspiration and hope–he makes a remarkable recovery, returning to the track for a heart-stopping comeback. Opens Friday, July 15.
GENIUS
Set in the 1920s in New York City, this is a biographical account of the complex friendship between the noted book editor Maxwell Perkins–who discovered F. Scott Fitzgerald and Ernest Hemingway–and the literary giant from Asheville, North Carolina, Thomas Wolfe. Based on the biography 'Max Perkins: Editor of Genius' by A. Scott Berg, Genius stars Colin Firth as Perkins, Jude Law as Wolfe, Nicole Kidman as Aline Bernstein, a costume designer sharing a tumultuous relationship with Wolfe, Laura Linney as Louise Perkins, Max's wife and a talented playwright, Guy Pearce as F. Scott Fitzgerald and Dominic West as Ernest Hemingway. Opens Friday, July 15.
FlickIt! Fridays
The Naro staff girls again take over for the night and will screen a terrific cult film from the '80s, 'The Lost Boys'. The Muse will be serving Smartmouth Beer and there will be lots of fun and social networking. Shows Friday, July 15.
PAINTING THE MODERN GARDEN: MONET TO MATISSE
Many great European artists including Claude Monet, Van Gogh, Bonnard, Sorolla, Sargent, Pissarro and Matisse–all saw the garden as a powerful subject for their art. They were recently featured in a major exhibition at The Cleveland Museum of Art and The Royal Academy, London. Shows Sat, July 16. Presented with French Bastille Day on Colley Ave.
THE MUSIC OF STRANGERS: YO-YO MA AND THE SILK ROAD ENSEMBLE
From the director of the Oscar-winning documentary 20 Feet from Stardom and the critically acclaimed Best of Enemies, his new film tells the extraordinary story of the renowned international musical collective created by legendary cellist Yo-Yo Ma. The film follows this extraordinary group of instrumentalists, vocalists, composers, arrangers, visual artists and storytellers as they explore the power of music to preserve tradition, shape cultural evolution and inspire hope. Opens Sunday, July 17. Introduced by Wayla Chambo, classical music afternoon host of WHRO-FM.
GOYA: VISIONS OF FLESH AND BLOOD
Francisco Goya is Spain's most celebrated artist and considered the father of modern art. He explored a new realism where he did not flatter and was not afraid to reveal what he saw physically and psychologically. His genius has been reappraised in a landmark exhibition at The National Gallery, London. From there the film travels to Spain to explore Goya's rich and eventful life. Shows Tuesday, July 19. Presented with Chrysler Museum with introduction by Erik Neil, director of Chrysler.
ZERO DAYS 
Acclaimed documentary filmmaker Alex Gibney (We Steal Secrets, Taxi To The Dark Side, Enron: The Smartest Guys in the Room) exposes how a clandestine mission hatched by the U.S. and Israel against an Iranian nuclear facility, has opened up forever the Pandora's Box of cyberwarfare. The unleashing of Stuxnet, a piece of self-replicating computer malware that can burrow from computer to computer on its own, has created a brave new world where all computer networks are now vulnerable to nefarious organizations and governments. Zero Days is a real-life political thriller revealing espionage, covert assassinations, and dirty deeds waged by the C.I.A., Israel's Mossad, and adversarial foreign governments. Shows Wed, July 20. Post-film discussion: D.E. Wittkower is an Associate Professor of Philosophy at ODU, where he teaches on philosophy of technology, social media, and digital culture.
Rod Graham is an Assistant Professor in the Sociology and Criminal Justice department at ODU.
GURUKULAM: ONE WITHOUT A SECOND
In vivid and sensuous detail, this contemplative film follows a group of students and their teacher, Swami Dayananda, as they confront fundamental questions about the nature of reality and self-identity at a remote forest ashram in southern India, Arsha Vidya Gurukulam. Daily chores, meditation, ritual, and rigorous study are woven together connecting the natural and spiritual worlds. Deeply observational and experiential, Gurukulam evokes the presence of place that's as old as the Bhagavad Gita and as new as present-day India. Wednesday, July 27. Introduced by Graham Schweig, Ph.D. an author and Vedanta scholar at CNU.
VAXXED: FROM COVER-UP TO CATASTROPHE
Since 1998, British gastroenterologist Andrew Wakefield, M.D. has waged a fight against the Measles-Mumps-Rubella (MMR) vaccine, claiming that it's linked to autism. His new film alleges that the U.S. Centers for Disease Control and Prevention (CDC), the government agency charged with protecting the health of American citizens, destroyed data that documented a direct link between the MMR vaccine and autism. Shows Thursday, July 28. With speakers and discussion.
CAFE SOCIETY
Set in the 1930s depression-era, Woody Allen's bittersweet romance follows Bronx-born Bobby Dorfman (Jesse Eisenberg) who leaves New York for the glitz and glamour of Hollywood. After landing a job with his Uncle Stern (Steve Carell), Bobby falls for a charming woman who happens to be his employer's mistress, Vonnie (Kristen Stewart). Settling for friendship but ultimately heartbroken, Bobby returns to the Bronx and is swept up in high society nightclub life. Everything falls into place when he finds romance with a beautiful socialite (Blake Lively), until Vonnie walks back into his life and captures his heart once again. Opens Friday, July 29.
LUCIA DI LAMMERMOOR
Donizetti's Italian opera masterpiece is a production by the British Royal Opera and set in the 1840s. The. It is the timeless drama about a woman who must reject the man she loves, and in order to save the family's fortune, succumbs to an arranged marriage. Shows Wed matinee, Aug 3. Presented with Virginia Opera and introduced by Dr. Glen 'Doc Opera' Winters.
FREE TO RUN
Only fifty years ago, running was viewed almost exclusively as the domain of elite male athletes who competed on tracks. That was before women's liberation and personal freedom movements in the 1960s took the sport out of the stadiums and onto the streets. Director Pierre Morath documents the modern history of running and how such legends like Steve Prefontaine, Fred Lebow, and Kathrine Switzer redefined running and popularized the sport for the masses. Shows Wed, Aug 3. Presented with Tidewater Striders.
YARN  
Meet the artists who are redefining the tradition of knit and crochet, bringing yarn out of the house and into the world. Reinventing our relationship with this colorful tradition, Yarn weaves together wool graffiti artists, circus performers, and structural designers into a visually-striking look at the women who are making a creative stance while building one of modern art's hottest trends. The film features the noted artist Olek who recently received notoriety for her wrapped—and unwrapped—–King Neptune art project that was a part of the Hi-Fructose show currently at MOCA in Va Beach. (76 mins) Shows Tuesday, Aug 9. Introduction by Betsy DiJulio, art critic and columnist for Veer magazine.
LIFE, ANIMATED
This new documentary by Academy Award winning director Roger Ross Williams (God Loves Uganda) is the inspirational story of Owen Suskind, an autistic young man who was unable to speak as a child. But some years later, he and his family discovered a unique way to communicate by immersing themselves in the world of classic Disney animated storytelling. Adapted from Ron Suskind's bestselling memoir, the film interweaves sequences of characters from Disney's most beloved films. Shows Wed, Aug 10. Presented with the EVMS Autism Spectrum Disorder Program.
EAT THAT QUESTION: FRANK ZAPPA IN HIS OWN WORDS
Born in 1940, Frank Zappa was one-of-a-kind: a self-taught composer, musician, bandleader, producer, social satirist, and independent thinker. After the 1966 release of his debut album, 'Freak Out!' with The Mothers of Invention, Zappa swiftly rose to became an iconic rock legend and the most quotable voice of dissent in popular music. He died far too early in life of cancer in 1993. Now finally we have  the definitive documentary about the maestro. Shows Friday, Aug 12. Introduction by Zappatista and ODU musicologist Tim Anderson.
48 HOUR FILM PROJECT
This is a wild and sleepless weekend in which more than twenty teams of filmmakers in Hampton Roads make a movie in just 48 hours! On Friday evening, each team receives the character name, occupation and prop that must appear in their short film. Then the teams draw from a hat to find out what genre film they'll be making—comedy, western, musical, etc. They then write, shoot, edit, score, and drop off the finished film by Sunday. Group A's films will be shown Tuesday, Aug 16 and Group B's on Thursday, Aug 18 with the best getting an encore showing on Saturday, Aug 20.
PATHS OF THE SOUL
An astonishing journey of redemption, faith, and devotion. Internationally acclaimed filmmaker Zhang Yang (Shower, Getting Home) blurs the border between documentary and fiction to follow a group of Tibetan villagers who leave their families and homes in the small village of Nyima to make a Buddhist "bowing pilgrimage"–laying their bodies flat on the ground after every few steps–along the 1,200 mile road to Lhasa, the holy capital of Tibet. In Tibetan with titles. Shows Wed, Aug 17. Introduction by Nicole Willock, Ph.D. a Tibetan scholar in Religious Studies at ODU.
TICKLED
After stumbling upon a bizarre "competitive endurance tickling" video online, wherein young men are paid to be tied up and tickled, reporter David Farrier reaches out to request a story from the company. Instead he is threatened by extreme legal action should he dig any deeper. So, like any good journalist confronted by a bully, he travels to the hidden tickling facilities in Los Angeles and uncovers a vast empire, known for harassing and harming the lives of those who protest their involvement in these films. The more he investigates, the stranger it gets, as he discovers secret identities and criminal activity. Date to be announced.
DE PALMA
One of the most talented, influential, and iconoclastic filmmakers of his generation, Brian De Palma's career started in the 60s and has included such acclaimed and diverse films as Carrie, Dressed to Kill, Blow Out, Scarface, The Untouchables, Carlito's Way, and Mission: Impossible. In this lively, illuminating and unexpectedly moving documentary, directors Noah Baumbach and Jake Paltrow engage in a personal and candid discussion with De Palma, exploring not only his life and work but also his singular approach to the craft of filmmaking over the last 50 years. Date to be announced.