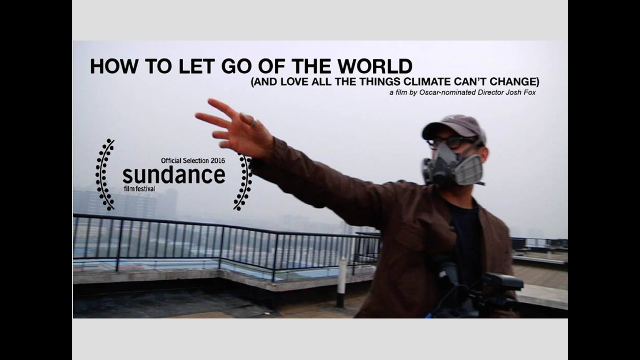 By Tench Phillips, Naro Cinema
I was stunned to recently learn that the revenue of the biggest 500 multinational U.S. corporations now makes up 72% of the country's GDP (gross domestic product). And the remaining part of the economy? That's what all the rest of us produce: all the millions of small businesses, service workers, doctors, lawyers, teachers, laborers, etc. In other words, the revenue of main street America has shrunk to 28% of the total economy.
As recently as 1955, the people's economy was 65% of GDP. But over the decades America has experienced a long, silent corporatist coup. These giant corporate hierarchies have gained so much power that they all but own the two political parties and dominate who gets elected. They make the laws and regulations that benefit their own malignant growth, and they help determine foreign policy as well as international trade agreements. And now neo-liberalism has been imposed by governments on their people all over the world.
Most Americans aren't that concerned about the corporate takeover of our economy. In fact these giant corporations are adored and adulated by many consumers. This may have something to do with how the mainstream media creates and controls the cultural conversation. Endless advertising by these companies convince the public to identify with their brands and to buy their products. And the lack of regulation by the Federal Trade Commission allows for such predatory practices as marketing unhealthy food products to our children and pharmaceuticals to adults.
But there's a growing movement of concerned and informed citizens that is organizing to confront corporate control and the status quo. Alternative social media provided by the web has become an unpredictable disruptive force. Bernie Sanders has tapped into this resource and has maneuvered his campaign so as to channel populist resolve into a mass grassroots movement.
And this citizen's movement will only continue to grow and prosper regardless of the presidential outcome. Just last month in Washington, D.C. one of the largest civil disobedience actions in the nation's history was held. In an event called 'Democracy Spring', more than 200 grassroots organizations for social, economic, and environmental justice and tens of thousands of citizen activists descended on the Capitol. It was a non-violent civil disobedience action and more than 1400 demonstrators were arrested over a period of a week at the Capital.
It was one of the country's largest mass arrests and it included some very prominent activist leaders who advocate for voter rights and the removal of dark money from political campaigns. You would think that this event would have made for great press. And yet the Washington Post didn't see fit to cover the biggest story in their own backyard. Mainstream media from The New York Times to broadcast cable news ignored or buried any coverage of the week-long action and the daily arrests.
Obviously democratic people's movements in this country critical of the corporate state are threatening to the status quo and must be trivialized or ignored. In contrast, if a similar civic action had been organized by the tea party, the coverage would have been very different. That's because the laissez-faire capitalism advocated by the right follows a similar agenda of the corporate media. As a result the actions of far smaller protests on the right receive coverage and sometimes direct assistance by big media. Of course now that Donald Trump has figured out how to channel the legitimate disaffections of white working class Americans into his presidential campaign, the media coverage of the populist right has become nonstop.
But this ongoing movement now being called 'Democracy Uprising' was not effectively silenced by the press. Social media and alternative web news followed the proceedings and reported to a rapt audience composed of a new generation of post-legacy media consumers. And unlike the nationwide Occupy movement of a few years ago, specific actions are now being demanded from Congress to reform and confront the corporate plutocracy.
In fact three days after the last of the dissidents were arrested on the steps of the Capitol, more than 90 members of the House of Representatives signed a letter demanding action on five specific bills that would advance true democratic governance. This reform agenda is aimed at creating a democracy where every voice is heard and every vote counts equally.
Democracy has been a constant struggle since the very beginning of the country. It's an ongoing fight by the disenfranchised and the oppressed. Contrary to the dominance of the corporate establishment that wants to usurp the people's power for its own gain, real democracy must work for all of us.
This will be the theme of an upcoming conference held at Constitution Hall in D.C. on May 23-26. 'Breaking Through Power: A Civic Mobilization' consists of four full days of organizing and expert instruction provided by dozens of the country's best public interest voices. Produced by Ralph Nader's Center for the Study of Responsive Law, the conference will feature reforms and redirections for the common good. Many of these issues receive support from both the Left and the Right political spectrum.
Each day of the 'Breaking Through Power' conference will have a different social justice theme. A full day is devoted to the transformation and democratization of each of these institutions: The Media, The War Machine, and Congress. The cost of attending the conference is affordable for all. More information can be found at www.breakingthroughpower.org.
In most every country around the world, the corporate media controls the flow of information. This of course works in favor of corporate interests to the detriment of the people. Worldwide corporate influence over democracy is one of the biggest threats to the future of our food, water and climate. Citizens must keep up sustained pressure on politicians and decision makers. And what's first on the agenda for bringing change to this country? To work toward reinstating the Voting Rights Act and repealing the Supreme Court's decision on Citizens United.
Upcoming Film Events at Naro Cinema 
CONCERTO: A BEETHOVEN JOURNEY
From filmmaker Phil Grabsky (In Search of Mozart, In Search of Beethoven) comes a new documentary that follows the global tour of world-class pianist Leif Ove Andsnes over a period of several years. The film shows his search for the definitive interpretation of Beethoven's five concertos that Andsnes performs in collaboration with major orchestras the world over. The film seeks to reveal Beethoven in a way rarely seen before and bears witness to what is increasingly being regarded as one of the greatest interpretations ever of these five great pieces of music. Shows Sunday, May 22. Presented with WHRO and introduced by Dwight Davis.
DEAR PRESIDENT OBAMA
The issue of hydraulic fracturing for oil and gas has gained a seat front and center in the presidential primary debates. This new film takes a cross-country journey and compares the dirty fossil fuel extraction process with clean energy alternatives. Interviews with leading scientists, economists, health professionals, geologists and whistle-blowers provide the core information required to convince Obama and those that will follow to join the "anti-drilling" majority growing across the U.S. and to call for fossil fuels to be left where they belong, in the ground. Directed by Jon Bowermaster and narrated by Mark Ruffalo. Shows Wed, May 25.
CAVALLERIA RUSTICANA/PAGLIACCI
Royal Opera House presents two short Italian operas in one: 'Cavalleria Rusticana', Mascagni's greatest opera, a tragic tale of forsaken love and jealous revenge; and 'Pagliacci', Leoncavallo's thrilling tragic opera of a violent jealousy. Directed by Damiano Michieletto who sets both operas in a poverty stricken village in 1980s southern Italy, where the Mafia has a hold. Shows Wed, June 1. Presented with Virginia Opera.
FlickIt!
The Naro staff girls will take over for the night for a great cult movie from the '80s with a social party serving Smartmouth draft beer. The film title will not be initially revealed but clues to the title will be given through Facebook and Instagram, and winners will receive rewards. Shows Friday, June 3.
CITIZEN KANE
Orson Welles' 1941 classic feature is consistently ranked as one of the greatest films in movie history. 'Faith In Film' is hosted by Scott Hennessy. Shows Sunday, June 5.
HOW TO LET GO OF THE WORLD: And Love All Things Climate Can't Change
Academy Award nominated director Josh Fox (Gasland) continues in his deeply personal style, investigating climate change – the greatest threat our world has ever known. Traveling to 12 countries on 6 continents, the film acknowledges that it may be too late to stop some of the worst consequences and asks, what is it that climate change can't destroy? What is so deep within us that no calamity can take it away? Shows Wed, June 8.
Burlesque Performers Live on the Naro stage.
It's Marvel vs. DC when Fantasmo Cult Cinema Explosion and Ellie Quinn present: 'When Twirls Collide, a burlesque tribute to comics'. With some of the region's best and most beautiful performers. Hosted by Rob Floyd. Shows Sunday, June 12.
FRANCOFONIA
Set against the backdrop of the Louvre Museum's history and artworks, master director Alexander Sokurov (Russian Ark) applies his uniquely personal vision onto staged re-enactments and archives for his new film. It's a fascinating portrait of two remarkable men—enemies, then collaborators—who shared an alliance to preserve the priceless art of the Louvre Museum under the Nazi Occupation. Francofonia is a stunning and urgently relevant meditation on the essential relationship between art, culture, and history. Shows Tues, June 14.
THE MAN WHO KNEW INFINITY
Based on the untold story of one of the greatest minds of his generation, filmmaker Matt Brown charts the incredible life of Srinivasa Ramanujan (played by Dev Patel of Slumdog Millionaire and Marigold Hotel), whose genius for mathematics takes him from the slums of India to Cambridge University in the early 20th-century. With the backing of his mentor and friend G. H. Hardy (Academy Award winner Jeremy Irons), Ramanujan overcomes cultural racism, prejudice, and the rigidity of academia to revolutionize the field of mathematics with his startlingly original theorems, which he attributes to divine inspiration. Shows Wed, June 15.