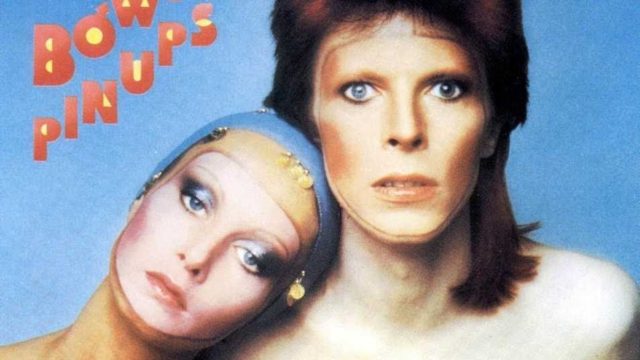 By Jeff Maisey
By early January, I had been in touch with Virginia Symphony cellist Jacob Fowler about a possible pairing with a local musician for Veer Magazine's Local Music Awards.
I'm a fan of mash-ups, especially when musicians from opposite perspectives get together and make magic happen. A few years ago, I asked the Virginia Opera to consider having a visiting vocalist accompany a local band for a tribute to the music of Queen as a way of appealing hip to a completely difference audience. The result was soprano Cristina Nassif joining The Fuzz Band for an unforgettable performance of "Bohemian Rhapsody."  They brought the house down.
With Fowler, we hadn't nailed down anything specific when the tragic news of David Bowie's passing came across my email.
A few musicians from Hampton Roads asked me if I was considering turning the Veer music awards into a tribute to Bowie. Since we had already settled on the theme of acoustic and unplugged, and had a few performers lined up, I didn't want to change course completely. But one Bowie song was a must.
Nate Sacks, a Norfolk singer-songwriter and multi-instrumentalist, messaged me via Facebook that he could "sing the hell out of" David Bowie's "Starman" and "Life on Mars."
Ironically, these were two of the three songs I was thinking would be exceptional choices. I then reconnected with Fowler to discuss the song. I wanted it to be a somber, moving homage to the Thin White Duke. They both agreed to do "Life on Mars."
By all accounts, the audience was stirred by the performance in early February at The Naro. They received a standing ovation. Sacks stood with an acoustic guitar strapped around his chest and delivered an outstanding vocal performance. Fowler's cello covered all the intricate notes and his musicianship wowed the crowd – some to tears.
Fowler and Sacks were asked to perform the song at a variety of local venues around Norfolk following the Naro show.
When the Virginia Symphony Orchestra proved flexible enough to stage a full-fledged tribute to the music of David Bowie June 3, I thought it a smart thing to do. The Symphony is hoping to expand its audience and this will go a long way to that end. Of course, the Virginia Arts Festival has over the years produced a "Music of" series with Brett Havens conducting and arranging the music. In each of these cases, a rock band and the Virginia Symphony are paired to perform works by Pink Floyd, Led Zeppelin, and Michael Jackson.  In other words, the Symphony is well versed in classic rock.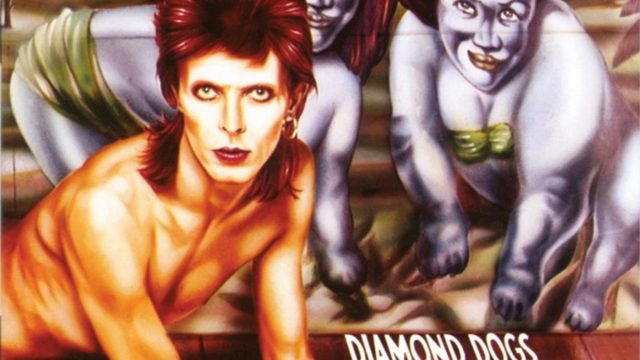 As far as the music of David Bowie goes, we each have a story to tell about the impact it had on our lives.
For me, I was around the age of 10 when I spied Bowie's "Diamond Dogs" album at a department store's music section. At that time – the early 1970s – the Top 20 albums were often displayed at the front of the store. These were vinyl albums, and so the cover was not only large – 10 inches square – the record was a true piece of artwork.
I often selected music in those days based on the album cover. I had been exposed to rock music at the age of 5 when going to visit my friends in the neighborhood and hearing their big brothers blasting The Beatles, Steppenwolf and The Who.
The cover art for "Diamond Dogs" grabbed my attention. It depicts Bowie as half human, half dog. It was fantastical and dark.
To my surprise, my parents gave it to me as a Christmas present on 8-track tape, along with a stereo with both tape deck and turntable. I sat for hours sunken into my bean bag chair with only the blue glow of the stereo amp as illumination.
"Diamond Dogs" remains my favorite work of Bowie. The album was written as a concept album. Its deep cuts such as "Candidate," "Big Brother" and "We Are the Dead" shaped the way I listened to music.
Over the course of my life I followed Bowie's career and purchased just about everything he released.
Admittedly, I was not sold on the "Let's Dance" album when it came out in 1983. I thought, "Bowie has sold out on this one." Long gone were the crazy outfits of his glam rock era; the R&B styling of "Young Americans" tossed aside, and the moody, experimental sound of "Heroes" and "Low" were a thing of the past.
I, like other devoted fans, recognized the ever-changing face of Bowie and his music. If you didn't like the "Let's Dance" phase, no worries because he'd soon morph into something new.
To me some of David Bowie's greatest albums – and I mean start to finish as a complete work – came in his later years. "Heathen," released in 2002, is my second favorite album of his. Yep, better than "Ziggy Stardust" and "Honky Dory" in my opinion.
On both "Heathen" and 2003's "Reality," Bowie skillfully wove elements of his past music with an interesting blend of new. Some of his finest vocal work can be found on these two albums.
For me the death of David Bowie was a kin to losing a longtime friend. I had stuck by his music throughout my entire life. After all, I was no fair-weather fan. I continued to purchase his music right up until his passing.
I think the Virginia Symphony will give him a nice send-off from ground control Norfolk.
WANT TO GO?
Music of David Bowie
Virginia Symphony Orchestra
June 3
Chrysler Hall