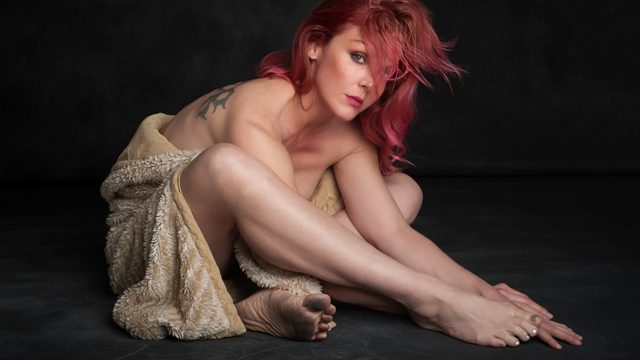 By Jeff Maisey
Organizers of the Virginia Arts Festival have toyed with the idea of a Fringe Festival in recent years by programming the likes of edgy cabaret performer Meow Meow and hip ukulele player Jake Shimabukuro, but they hadn't fully committed to the concept – until now.
Much of the Virginia Arts Festival – conceptually – is modeled after the famed Edinburgh Festival. The main festival features the "high arts" such as classical music, ballet and the like. The Edinburgh Tattoo – staged in front of the walled castle – has no equal. The highlight for most, however, is Edinburgh's Fringe Festival. The Fringe features the more contemporary performing artists and allows for edgy, experimental works to be performed. Expect the avant-garde and non-traditional side of artistic expression.
This year's Virginia Arts Festival is taking inspiration from its Scottish friends by presenting over two dozen performances in venues within a stone's throw so patrons can pop from venue to venue.
One of the performing artists in the Fringe Festival is Portland, Oregon-based Storm Large, a multi-dimensional entertainer who is equal parts writer, actress, cabaret and rock music singer.
On her most recent studio album, 2014's "Le Bonheur," Storm Large covers an array of tunes in a jazzy way. While some standards like Cole Porter's "I've Got You Under My Skin" are done true to the original style, others such as Tom Waits' "Saving All My Love for You" are mightily rearranged.
Since Storm Large is likely to perform most of these songs Sunday, May 1 at Work Release (7:30 PM), I focus my interview questions on this material when we chatted by phone.
When you approach an album such as "Le Bonheur," what sort of discussions do you have regarding the musical arrangements? Some of these songs you really turn inside out, especially Black Sabbath's "N.I.B."
It's never really a conversation; it's more of an instinct, because Black Sabbath is such the original headbanger, dark metal. The melody in the middle of the original with Ozzy Osbourne singing, "Your love for me has just got to be real," to me, sounded Spanish. Just because I'm crazy and hear things sometimes not as they are, but it sounded like a beautiful sort of Spanish melody, so I thought how fun would it be to make it a fun rock, samba half in Spanish. It works, in my opinion, beautifully.
With something as traditional as "Under My Skin," it was more of a re-harmonization to be more emotionally and vibrationally accurate to the darkness of the lyrics; to the obsessive urgent nature of the lyrics. Whenever I heard "Under My Skin" in the common lexicon of the American Songbook – Frank Sinatra, Bing Crosby, Ella Fitzgerald – it's very snappy and it's very happy. But when you just picture the lyrics as words being said, it's creepy, intense…there's darkness underneath it. So that's what that was about.
You included another Cole Porter tune on the album, "It's All Right with Me." Did you think those two worked well thematically for this album?
I think so. Also because I've always pictured myself a rock 'n' roll person or a punk rock person, but my voice has always portrayed a different genre. The only person I can think of that I was similar to was Nina Hagen, who has this big operatic voice but she's a punk rocker.
I've ended up many times in situations having to do standards and having to do songs considered homogenized and clean from the American Songbook series instead of the more tattooed, dirty rock 'n' roll sensibilities that I am more akin to. It's an observation in how people tend to judge music…What is considered rock 'n' roll? What is considered edgy? What is perverse? What is acceptable? What is classic? What is standard?
That's why the Bad Brains ("Sacred Love") sits on the same record as Cole Porter, in my world.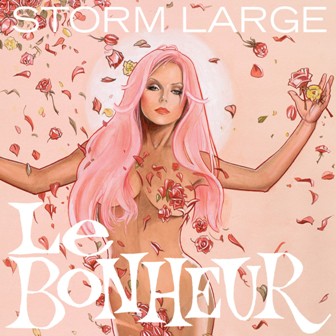 You mentioned Nina Hagen. Diamanda Galas is in the same vein. I read an interview you did where you named Pat Benatar as an influence. You have a really strong, soaring voice, not unlike a Freddie Mercury. Who are some of your major influences?
Thank you. Well, Nina Hagen for sure. Lene Lovich, Freddie Mercury. Mike Patton, who most famously sang with Faith No More, but he has a voice that can go from a searing howl to beautiful opera. He's very impressive.
I never considered myself as good or compared to any of those people, but definitely was more inspired and attracted to the Bowies, the Mercurys, and the more dramatic, flamboyant, theatrical use of voice and use of music to tell a story.
Songwriting structure: that's always The Beatles, The Kinks, Rolling Stones. I think they influenced my entire generation and several generations around me.
Since you credit David Bowie, what did you think of his music video for "Lazarus" and the timed release of it – at his death?
It was a very weird time when Bowie died. One of my best friends died six hours before him of cancer. Ironically, her name was Bo. So Bo died and six hours later Bowie died.
In seeing "Lazarus" and hearing some of that album was almost a relief in the sense that he…I don't know if he took his own life or instructed someone to do an assisted suicide so it would be in his control to have his birthday and death day perfectly orchestrated. My suspicion is however it ended up happening was completely in Bowie's hands and in his control, whether it was his will or chemical. He made something so beautiful and so real out of an inevitable situation that leaves most of us with our jam hanging open, helpless, terrified, hurt, upset, out of control. He took the out of control and chaos of dying and made it into an illustration. "Isn't that just so me?" You know, isn't that just so me to die this way? To die with my eyes open with full understanding of who I am, who I've been, what I've done, where I'm going, and what I'm leaving behind. It's just such a gorgeous nod to infinity. It wasn't even sentimental.  It was just fucking perfect. And when I say relief I mean it is a comfort that art can do that. That art is that.
So back to your album. You include a song – "Ne Me Quitte Pas" – which is translated into English as "Don't Leave Me." It has been cover by many people since it was written in the 1950s. Which version is your favorite? Maybe Nina Simone's?
It was actually Dusty Springfield's. I listened to a bunch of those versions. They also followed very similar streamlines. All very similar orchestration. I wanted to have a gothic sounding guitar. A dark electric guitar. The Dusty Springfield version is very lush. It's a very naked version. It's the same arrangement but very different.
You cover two other stylistically unique singers – Tom Waits and Lou Reed. Can you speak to why you included these?
Tom Waits is such a character. He's kinda like an Iggy Pop where you suspect the person performing isn't the person smoking and writing these things. I've always loved that Tom Waits has this hard exterior. Kind of in the way I love Randy Newman. There's a naked vulnerability without being overwrought. They're very masculine people, but there is clearly such a beauty and such a pure heart of love and complications and confusion, loss. I just love Tom Waits for that – the window of vulnerability through the masculine sound.
Lou Reed seems like more of a thorny, hard, dark poet.  There's so much anger and cynicism in his voice and in his approach; very Warhol. Kind of like Warhol had a very cynical eye. Like you're going to buy this. You're going to buy this because shallow piece of shit, but you're going to love it.
Lou reed always struck me as someone who had contempt for most of mankind. But "Satellite of Love" was the song of someone who believed in someone. Who believes still in someone and some thing. There's something so redemptive in that when you can see someone you consider to be untouchable, so hard, intellectual, and so cool, and yet you can see and hear their accessibility through their emotional life and their sensitivity. That's always been my attraction to that song.
You contribute two original pieces on the album. Is songwriting something that comes easy to you or is it a challenge?
Both. "Stand Up for Me," at the end of the album, I wrote almost instantaneously. "A Woman's Heart" was very quick. But for the most part I'm insecure about my songwriting ability because it's not a muscle I flex very often.