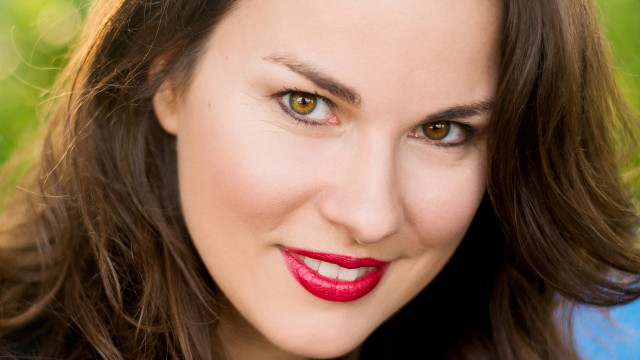 By Montague Gammon III
"If it ain't broke don't fix it!" is hardly the sort of comment that the French born and accented, multi-lingual, multi-talented stage director-actor-designer-librettist-novelist-online journalist-educator-manager and all around theatre person Bernard Uzan would utter.
Yet that familiar pseudo-hick cautionary aphorism might be considered a fair way of summarizing his attitude toward directing Charles Gounod's Romeo and Juliet for Virginia Opera.
"The story is about love and death …you have to tell the basic and fundamental story of young love that everybody knows … I don't think it is necessary to change the period, to update it.
We are talking about basic feelings of life that existed in 1600 and in 1800…"
(Shakespeare wrote the original tragedy about "star-crossed" lovers from feuding families sometime in the 1590s; Gounod's opera premiered in Paris in 1867,)
Uzan does not mean that he resorts to formula when embarking on his 407th opera production. "I always approach an opera with an attempt to find something new, new to me, a different approach."
This will be his fifth show for Virginia Opera. He did Faust in 2005, Andrew Chenier and La Bohème two years before that, and La Traviata in '01.
It's his 15th career R&J. He first directed the operatic tale "of Juliet and her Romeo" in 1986, helming a production in which Diana Soviero played her first Juliet. That was 11 years after Soviero's first Violetta, for the fledgling Virginia Opera Association, helped win VOA its first national attention.
Uzan finds the novelty, his sought-after freshness, in the details of characterization and in the ways that characters interact.
"I am not the same man," Uzan says, as he was those 30 years ago, and so his "view of [the opera's] characters has changed."
Uzan is primarily interested, he says, in constructing "a character with each artist in the cast and [structuring] the relations between these characters."
"I have to find in the singer what is the most appropriate [way] for him to develop in the role." In that deceptively simple statement he stresses, implicitly and explicitly, the dynamic process in which a singing actor creates a living, believable, fully dimensioned personality.
"In this production most of the cast has never done these parts. This always for me is a great pleasure…We can build the story, build the characters, build the relations" anew.
One performer reprising his role is tenor Jonathan Boyd, whose Romeo in a different, earlier production marked him, said Opera News magazine, as " a versatile lyric tenor with a great future." A quick scan of his reviews since then reveals that Boyd has been variously cited in other roles for "his stentorian, silvery" and "ruggedly masculine" voice, his "sweet, bright tone" and his "big, ringing sound," as well as for being "capable of great tenderness."
Hampton Roads audiences heard Boyd as Rodolfo in Uzan's 2003 Bohème; while coloratura soprano Marie-Eve Munger makes her VOA debut as Juliet. Though her press releases consistently refer to her as a young singer, she's already racked up a bevy of great notices, over the last 5 years garnering remarks for "radiant warmth," a "timbre…of ravishing purity," "an effortless, crystal-clear voice,"  and for "the full amplitude of her coloratura voice and a real virtuosity."  Opera News said that her first album, titled Colorature, displayed "a repertoire that showcases Munger's crystalline high notes and virtuosity, as well as her intelligence, musicality and poetic sensitivity."
Uzan spoke of approaching each opera he directs as something new, he similarly wants each audience member to "come to the theatre as a new person. Don't come with expectations." It is ok to display "your vulnerability," he says, because "You are in the dark. No one is watching you, no one is judging you."
Above all else, he says, that even when the story is as well known as is Romeo and Juliet, one should "come to be surprised."
Romeo and Juliet
Virginia Opera Association, in co-production with Opera Carolina.
Feb. 5, 7 & 9
Harrison Opera House
Fairfax | Feb. 13 & 14, 2016 | George Mason university
Richmond | Feb. 19 & 21, 2016 | Carpenter Theatre at Dominion Arts Center