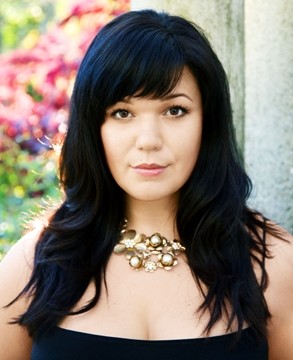 By Montague Gammon III
The opera La Bohème is a story of young love and heartbreak, and heartbreakingly young death.
It's back at the Virginia Opera's Harrison Opera House, in a new production full of youthful energy and total respect for all that has made Puccini's opera a classic.
Young artists, "bohemians," hard up for cash in Paris, pair up and part, party and quarrel and re-pair again, giving countless audiences since 1896 one of the greatest and most beloved and frankly irresistible lost-love tear-jerkers of all time.
Destitute seamstress Mimi and impoverished writer Rodolfo fall in love. Rodolfo's roommate Marcello, a painter, recaptures his lover, the singer Musetta, from a wealthy older politician. Along with assorted others they make their way through the emotional and economic highs and lows of one winter. Love proves stronger than the lure of financial security, but at the last, it cannot conquer mortality.
Virginia Opera's Principal Conductor and Artistic Advisor Adam Turner and Bohème stage director Kyle Lang are themselves young; both love opera and bring to their upcoming production lively (youthful) energy supported by experienced insights.
Turner, who with the Opera's CEO Russell Allen is responsible for casting shows, said in a phone conversation that the Opera's goal was to "give [this production] a fresh energy." (Energy is a word he uses a lot.)
He sought out "singers who had done the show and were fairly young," and has cast "leads [who] are all 20- to 30-something." The four principals have played their roles around the world to great acclaim, but never together, and, by Turner's choice, none of the four has ever done a show for the Virginia Opera. Furthermore, Turner sought and found a "physically beautiful cast" as well. (He calls Zulimar López-Hernández, who plays Musetta, "a Puerto Rican bombshell.")
Jason Slayden's previous Rodolfo in Vancouver was reviewed there as "very affecting." Slayden was called "absolutely right for the character."
At the Chicago Lyric Opera, Elaine Alvarez garnered the comment "a star is born" for her first Mimi.
Opera News called Edward Parks' Marcello, at PORTopera in Maine, "The most compelling performance of the night," citing his "warm, velvety baritone [that] filled the house…"
López-Hernández "lithe" voiced characterization of Musetta in Grand Rapids was termed "brassy" and "a flame-thrower."
Lang points out that these cast members now "are all in a different place [in artistic development] than they were the last time they did it," so "we can all go through it with fresh ideas."
This particular opera is "really an ensemble show,' Turner says, and this ensemble, he promises, will deliver a piece that is both "physically and aurally beautiful."
Not all the faces on the Harrison Opera House stage are new to it; Jake Gardner plays both the landlord Benoit and Musetta's older patron Alcindoro, each for the first time in his career. Last year Gardner wowed audiences as Judge Turpin in Sweeney Todd and as Sir Joseph Porter in H.M.S. Pinafore; but his history here goes way back. Gardner sang Germont Senior in the VOA's groundbreaking first production of La Traviata, in June of 1975.
"The voice is still there!" Turner notes with unconcealed admiration, and "He's learning two new roles!"
"It's important to bring in an audience of my generation," Lang says, who "often think of opera as something scary. To "make it more relatable to audiences of any age," he says, he has transposed the story from late 19th Century to Paris in 1939, most specifically to the Christmas season during "The Phony War," the months after Germany had invaded Poland but before the German blitzkrieg invasion of Belgium, Luxembourg and the Netherlands.
He's not bringing it into the present day, he says, because there are "definite guideposts in the libretto" – such as people buying fruit from street vendors – that place it in the past.
"For the younger audience it's a little bit closer to what we know … the lifestyle is a little bit familiar."
"I wanted people who had seen Bohème many times to have kind of an idea … that it's something fresh" while maintaining "something charming and dreamy and in the past but also something different from what people have seen before."
He is opposed to "making changes for the sake of change" he says. "The story is so clearly defined …so well crafted…trying to be too innovative with a piece of its nature it's easy to do yourself a disservice."
"There's no reinventing the wheel."
La Bohème
Giacomo Puccini
Virginia Opera
Nov. 6, 8 & 10
Harrison Opera House,
160 W. Virginia Beach Blvd, Norfolk
(Llewellyn Ave. at Virginia Beach Blvd.)
Other performances in Richmond and Fairfax
1-866-OPERAVA (1-866-673-7282)