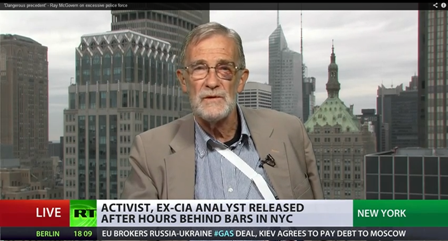 By Tench Phillips
For well over a decade The Naro has been fortunate to host some of the best regional and national voices for peace, the environment, and social justice. It hasn't always been easy to find speakers willing to travel to Norfolk. There's the widespread perspective of our area being a right-wing outpost for the military-industrial establishment. The presence of at least 17 military bases and endless suburban conformity can keep potential speakers from making the traffic-clogged journey down I-95 and I-64 that terminates in our region's cul-de-sac.
So it's always celebratory when we receive out-of-town visitors to speak in our ongoing Wednesday night 'New Non-Fiction Film' series. We've been fortunate to host international peace activist Kathy Kelly on three occasions made possible through her relationship with The Norfolk Catholic Worker and Steve Baggarly. Intrepid journalist Jeremy Scahill, author of 'Dirty Wars' and 'Blackwater' also visited here at the request of The Catholic Worker. The Palestinian journalist Ramzy Baroud caused quite an outcry from area Zionists when he talked here. So did anti-war activist Cindy Sheehan when she spoke here. Charlottesville author and activist David Swanson has visited here on numerous evenings. And we've been honored to have Amy Goodman, media activist and founding anchor of Democracy Now! come here to speak on two separate occasions.
The capability to attract such quality people to The Naro is especially noteworthy considering the absence of any funding from grants or endowments. In contrast to most academic and civic lecture series, the Naro box office must cover all speaker expenses as well as film rental. And with an especially inexpensive admission charge, we cannot afford to bring many important progressive voices to Norfolk. Thankfully this area is a local treasure for talented academics, artists, and activists – and we liberally draw upon our community to participate in film programs.
On Wed, July 22, former CIA intelligence officer, whistleblower, and activist Ray McGovern returns here to give his insider report on the American surveillance state when we show 'Our Man In Tehran' (see film description). As a foreign policy analyst whose service has spanned the administrations of seven presidents, McGovern was in an inner circle that briefed senior White House advisors. After his retirement, the growing politicization of the CIA led him to co-found Veterans Intelligence Professionals for Sanity (VIPS). As an outspoken critic of the Bush administration, he has targeted former CIA Director George Tenet and other high-ranking officials for fabricating the intelligence used to justify the 2003 invasion of Iraq.
McGovern's activism continues in his warnings to Americans about the attempts by neocons in our government to propagandize and to provoke war with Iran, Syria, and Russia. He has also provided outspoken support for Wikileaks founder Julian Assange who has been holed up in the Ecuadoran Embassy for three years. McGovern has travelled to Moscow to meet with former NSA whistleblower Edward Snowden who was forced to seek asylum in Russia.
McGovern's writing can be found at raymcgovern.com. Donations for McGovern's essential work can be made at the film event to Ray's social ministry, 'Tell the Word/Speaking Truth to Power'. The program is part of the social mission of the Church of the Savior at the D.C. based inner-city Festival Center.
Neill Franklin, the exec. director of L.E.A.P. (Law Enforcement Against Prohibition) will be coming back here on July 29 to speak for the premiere of 'Cartel Land' (see movie description). His organization is composed of professionals who have enforced and adjudicated drug policies. They have seen the injustices against the poor and people of color from inside the system and have chosen to speak out. Their mission is the decriminalization of all drugs for adults, to establish regulations for their distribution and use, and to treat abuse and addiction as health issues rather than continuing to enforce failed legal policies.
Neill worked his way up from an undercover narcotic agent in Baltimore to the commander of Maryland's Bureau of Drug and Criminal Enforcement. He has the experience and knowledge to answer all those tough questions posed by those true believers who have been indoctrinated by government drug propaganda and who continue to advocate for our corrupt, inhumane system just as it is.
Neill does not expect to be invited by The City of Norfolk to address police officers. Law enforcement has an economic interest in this war and won't allow a coherent argument to be made that links U.S. drug policy as the cause of criminal urban activity as well as the reason for the adversarial relationship between police and urban minorities. Regardless, Neil is a vital whistleblower in our culture and he is sought out to meet privately with mayors and top government officials who are willing to be informed.
So for the most part Neill and his legion of former drug warriors speak at Rotary Club meetings and civic groups and churches as Neill has while visiting our area. LEAP takes on these speaking engagements as an opportunity to reach a more conservative audience. Many listeners are at first taken aback by Neill's perceived radical views. It may be the first time that they've heard a rational, impassioned plea for just laws, and for the health and wellbeing of all people in our society. His story stands in stark contrast to the same old narrative that's been retold over the years about the addict who has a conversion and then advocates for strict drug laws. Neill has also had a personal conversion, and his story reveals the human cost of the futile and immoral war on drugs. And if we take heed, he offers a hopeful and realistic vision for reform.
"Blood On The Mountain" is a new movie about the environmental and human costs of mountaintop coal removal in West Virginia (see movie description). It shows on Wed, Aug 5 and the discussion will be led by producer Deborah Wallace who grew up in Norfolk and whose family lives here. Joining her is journalist Peter Galuszka who appears in the film and is the author of 'Thunder On The Mountain: Death at Massey and The Dirty Secrets Behind Big Coal'. The evening is being produced with The Virginia Chapter of Sierra Club.
Upcoming Film Events at Naro Cinema
HELP! 
Although not as groundbreaking as A Hard Day's Night, this 50th Anniversary presentation of The Beatles' second film is still a lot of fun, as we watch the Fab Four jump from country to country in a silly James Bond-ish plot. But their antics and charisma still shines, and the music is timeless. (1965) Opens Friday, July 17.
SALAD DAYS: A Decade of Punk in Washington, DC (1980-90)
This documentary examines the early punk scene in the Nation's Capital with such seminal bands as Bad Brains, Minor Threat, Government Issue, Scream, Void, and Fugazi. The film's producer will be in attendance. Shows Sat, July 18
VINCENT VAN GOGH: A New Way of Seeing I
n celebration of the 125th anniversary of Van Gogh's death, The Van Gogh Museum in Amsterdam mounted a major re-showing of the artist's work. Experience his work anew on the big screen. (90 mins) Introduction by Erik Neil, Director of The Chrysler Museum. Shows Tues, July 21.
OUR MAN IN TEHRAN
Based on the true story behind Ben Affleck's Oscar-winning film Argo, this gripping new documentary is told by the man who knows it best: Ken Taylor, Canada's former ambassador to Iran, who hid the six Americans in his official residence and obtained the counterfeit documents that allowed them to make their dramatic escape from Tehran. Based on Robert Wright's best-selling book. (85 mins) Retired CIA foreign policy analyst Ray McGovern will speak. Shows Wed, July 22.
AWAKE: THE LIFE OF YOGANANDA 
The spiritual classic 'Autobiography of a Yogi' has sold millions of copies worldwide and is a favorite book for seekers, philosophers and yoga enthusiasts. By personalizing his own quest for enlightenment and sharing his struggles along the path, Yogananda made ancient Vedic teachings accessible to a modern audience. With Khrishna Das, Deepak Chopra, Bikram Choudhury, and the late George Harrison and Ravi Shankar. (87 mins) Graham Schweig, an author and scholar of Eastern Religion at CNU will speak. Shows Sunday, July 26.
CARTEL LAND
Intrepid filmmaker Matthew Heineman (Escape Fire) embeds himself to make this dangerous film about two modern-day vigilante movements. In the Mexican state of Michoacán, Dr. Jose Mireles, a small-town physician known as "El Doctor," shepherds a citizen uprising against the violent drug cartel that has wreaked havoc on the region for years. Meanwhile, in Arizona's Altar Valley—a narrow, 52-mile-long desert corridor known as Cocaine Alley—Tim "Nailer" Foley, an American veteran, heads a small paramilitary group whose goal is to halt Mexico's drug wars from seeping across our border. (98 mins) Neill Franklin, exec director of L.E.A.P. will speak. Shows Wed, July 29.
THE SILENT CLOWNS
A live music and film event with the accompaniment of keyboard virtuoso Chris Kypros and three classic silent shorts:  Harold Lloyd's 'Never Weaken' (1921), Charlie Chaplin's 'A Dog's Life' (1918), and Buster Keaton's 'The Haunted House' (1921). (total program runs 80 mins) Shows Sun and Tues, Aug 2 and 4.
BLOOD ON THE MOUNTAIN
This film is a searing investigation into the economic and environmental injustices that have resulted from decades of exploitation by the coal industry in Appalachia. It delivers a striking portrait of a fractured population who must now organize and find their own way after being abandoned by the powers elected to represent them. (76 mins) Film producer Deborah Wallace will be in attendance along with author and journalist Peter Galuszka.  Shows Wed, Aug 5