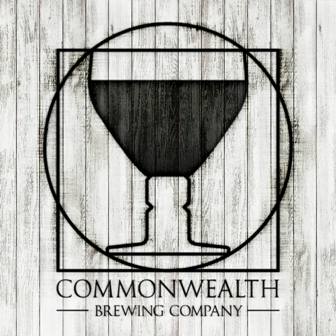 By Jeff Maisey
Let's see, how many breweries will the Coastal Virginia region have by the end of 2015? Currently operating are these: St. George (Hampton), Williamsburg Alewerks, Brass Cannon (Toano), O'Connor (Norfolk), Smartmouth (Norfolk), Reaver Beach (Virginia Beach), Young Veterans (Virginia Beach), Back Bay (Virginia Beach), Pleasure House (Virginia Beach), Home Republic (Virginia Beach), and Big Ugly (Chesapeake). That's 11 craft breweries. Add Bold Mariner, Coelacanth, Bench Top, Rip Rap, plus the following five and, say Gordon Biersch, then Hampton Roads will be home to 21 breweries. Impressive!
Here's an updated on four more soon to open.
Wasserhund Brewing Company (VA Beach)
Oktoberfest in August? Let the celebration begin. Wasserhund Brewing Company will open the first week of August in the Hilltop section of Virginia Beach.
"We have a 2 BBL brewery setup and we plan on making both ales and lagers," said Christine. "We have been inspired by the German beer culture and want to bring a slice of Germany to Virginia Beach. We aren't going to be known for our hop head beers, but we hope to make a statement with our German style brewing. Currently we plan on opening with a Pilsner, Dunkel Lager, Hefeweizen, Citrus Honey Wheat, Schwarz IPA, Altbier, Kolsch, and Bacon Stout. In my opinion, a pretty good variety of beers for many different pallets.
"One thing that really sets us apart from the other breweries in the area is that we have built the community into our business. We love Virginia Beach, Aaron and I both graduated from Kellam High School in 2006, and we really want to have a business focused on the community around us. We plan on sponsoring a different charity each month and giving 5% of our revenue to the sponsored charity. We hope that we can make an impact this way.
"Another thing that we are going to have is great beer food. We are going to have pizza, hotdogs, and bratwurst to go with the awesome beer.
"We graduated from Virginia Tech in 2010 and moved to Northern Virginia. Aaron worked at Nuclear Reactor in the Naval Shipyard in Washington, DC, and I worked at Micron Technology in Manassas, VA. Aaron and I both moved from Northern Virginia this May to start this business. We are excited to start the new chapter in our lives."
Oozlefinch Craft Brewery (Fort Monroe/Hampton)
Russ Tinsley plans to open a 15-barrel brew system at Fort Monroe later this year or early 2016. A building constructed in 1915 would be renovated to house the craft brewery.
Commonwealth Brewing (Virginia Beach)
Remember that old white-painted fire station on Pleasure House Road as you drive towards Chick's Beach? Yep, that's where Commonwealth Brewing Company will be operating this fall.
"We uphold rustic farmhouse traditions, huge hop American styles, and the complex depths of wild fermentations," they state on their website.
Tradition Brewing Company (Newport News)
"We are planning to open our doors by the end of the year," said Marti Caldwell, one of five partners in Tradition Brewing Company. "We are currently in the fundraising stage. The city of Newport News has been extremely supportive, including a recent pass in city ordinances to allow us to operate at full capacity within the city limits.
"Our story is unique because we will be the first brewery in the city of Newport News. We are definitely feeling the buzz and excitement from the community."
The plan for Tradition is to start with a 20-barrel brewhouse in the Oyster Point area of the city. Brewer Dan Powell has over 20 years experience in home brewing as well as participating at commercial breweries.
Virginia Beer Company (Williamsburg)
Scheduled to open in the Fall of 2015, Virginia Beer Company will focus on a core lineup as well as a rotation of limited edition batches.
They state on Facebook, "We are actively working with developers to build out a 10,000 square foot facility in Williamsburg, VA. We are purchasing a 30 BBL brewhouse and a 5 BBL pilot system and plan to offer numerous styles of beer in our 2,000 square foot taproom. The brewery will also feature an outdoor beer garden and patio to enjoy beautiful Williamsburg days with a craft beer in hand."