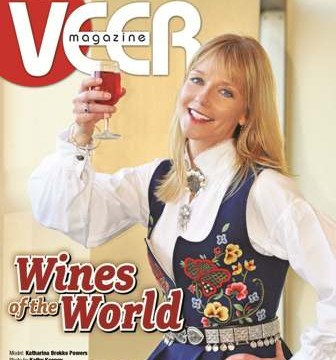 By Jeff Maisey
Savoring a glass of Old World vino is without question one of life's most enjoyable experiences. American travelers vacationing in France, Italy, Spain and Portugal are accustomed to trying fine wines found at every café, brasserie and restaurant throughout Europe.
Travel, of course, is a learning experience and all senses are on high-alert analyzing the unfamiliar sights, smells, tastes, textures and sounds.
Since 2012, Norfolk NATO Festival has presented Wines of the World as an intriguing educational experience featuring European wine.
"The idea was to build on previous 'taste' NNF events by highlighting the popularity of wine tasting while introducing the public and the NATO Community to local venues," said Norfolk NATO Festival Executive Director, Trish Carrier.
The event has been held in the past at the Chrysler Museum of Art and d'Art Center. This year Wines of the World will move to the elegant Harrison Opera House.
The event is well attended each year by those who work in downtown Norfolk as well as NATO personnel and their families, community leaders, and, of course, wine enthusiasts.
"Formerly Norfolk's International Azalea Festival, Norfolk NATO Festival's mission is to promote and honor the international influence the NATO Command in Norfolk, VA and its 28 Member Nations bring to our city," Carrier said. "This fundraiser emphasizes our mission by introducing guests to "NATO International" wines, and a few beers, for tasting.  An opportunity for guests to experience a cultural exchange through wine and beer produced by countries from the NATO Alliance.  Many guests in attendance are our friends from the NATO Community, providing an opportunity for the community and NATO to meet and create new friendships.  Proceeds from this event go to support our educational programs."
Strolling musicians and artists provide additional cultural flare. A basket raffle will be held with unique gift baskets created by volunteers, local businesses and organizations.  Last year's favorites included themed baskets such as "Bubbly Belgium," "Tour de NATO," "Here's to Holland," and "A Taste of Germany." Caterer Omar's Carriage House insures a delicious, diverse sampling of appetizers.
In addition to wine, a selection of European beers is also a highlight for patrons.
Wines of the World
Friday, March 6
5:30 PM – 8:30 PM
Harrison Opera House
Tickets are $30 in advance (www.norfolknatofestival.org/wines) or $35 at the door while supplies last.  Must be 21+ years of age to attend.