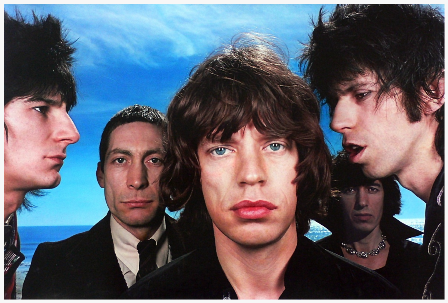 By Jeff Maisey
To this day the best concert I've ever experienced remains The Rolling Stones' December 18, 1981 date at the Hampton Coliseum.
After George Thorogood & The Destroyers completed their so-so opening set, the musical equipment was removed from the stage. Those of us on the crowded floor in front of the stage could see straight through to the audience seated behind the platform. With the bright overhead house lights still on, an onstage platform began to turn with the beginning notes of "Under My Thumb" ringing loud and clear. As the stage unexpectedly shifted counter clockwise, the Rolling Stones stood upright, playing their instruments. From the side of the stage, singer Mick Jagger ran out, grabbed the pre-positioned microphone and began singing perfectly on-time. At the same split second, the house lights shut off and the colorful concert lighting kicked-in for a dramatic, brilliantly staged intro.
Every song was classic Stones: "Let's Spend the Night Together," "Time Is on My Side," "Shattered," "Beast of Burden," "Jumping Jack Flash," "Honk Tonk Women" and "You Can't Always Get What You Want" to name a few.
As it turns out the concert was of guitarist Keith Richards' birthday. When Jagger made the announcement, balloons we're dropped and the sold-out crowd roared in celebration. Out of nowhere, a fan jumped on stage and rushed towards Richards, who slung his guitar off and bashed the guy in the head. Security quickly apprehended the fan and dragged him backstage.  Richards didn't miss a beat, transitioning straight into "Little T & A," which he sang.
Interestingly enough, it was the first concert to be broadcast on Pay Per View, and the Stones were spectacular.  A DVD/CD set of the concert was released last year as part of their "From the Vault" series.
As a tribute to the Rolling Stones, I recently asked my friends on Facebook to share their favorite song by the legendary British rock group. This is in conjunction with the Virginia Arts Festival's presentation of The Music of the Rolling Stones, which pairs a rock band with the Virginia Symphony on February 20 at the Ted Constant Center.
So, what's your favorite Rolling Stones tune?
"Can't You Here Me Knocking"
A funky, raw, rough edged first part rolls into a wonderfully loosey-goosey jazzy second part, with Bobby Keys blowing the hell out of the sax. They really stretched themselves on this one.
More background material: Mick Jagger and Keith Richards may take credit for this "Sticky Fingers" epic, but we all know it belongs to Mick Taylor and Bobby Keys, who contributed mesmerizing solos during the song's extended jam. And, according to Keys, it was all improvised on the spot; 'Can't You Hear Me Knocking' wasn't even supposed to have a sax part. But Keys grabbed his horn, and there he is at the three-minute mark, fluttering in between Rocky Dijon's congas, conjuring thoughts of a smoky blues club and spitting fireballs during his 90-second solo. A team player to the end, Keys recedes to punctuate Taylor's majestic turn, only to resurface to get in a few good grimy blurts. – BJ Leiderman, NPR Theme Music composer, Asheville/Virginia Beach
"(I Can't Get No) Satisfaction"
Because of that iconic opening riff, its clever criticism of advertising–and a memory of my older sister telling me when I was 9 that Mick was singing, "trying to get some girl PREGNANT," which stirred my pre-adolescent interest in sex. – Tom Robotham, Norfolk
Being a guitarist, I think the intro is one of the best in history. It's always been the standard for fuzz tones on guitar. No one does it like Richards, though. – Zack Salsberry, Newport News
"Sympathy for the Devil"
It was the song that made me realize not all art had to be pretty or contained, sometimes you could say out loud what you had strong feelings about, and people would listen. As much as some people tried to make it about religious convictions, it was more about humanity. – Barry Scott, Norfolk
"Sympathy for the Devil" is the ultimate bad boy rock anthem and what sets the Stones apart from the The Beatles so perfectly. It evokes the subtle, seductive allure of rock and walking the line consciously on the edge of evil. – Brice Blair, Chesapeake
I love the Beatles but they wanted to hold your hand and the Stones wanted to burn your hand. I especially like the raw guitar solo, like he's standing there in the room with the amp right next to you – Steve Adams, Chesapeake
"Start Me Up"
I love the energy that opens from Richard's guitar matched by Jagger's "if you start me up" – Daniel Hurley, Chesapeake
"Brown Sugar"
Great example of their blues-rock roots that came out of their Muscle Shoals recording sessions. No other song better defines the Stones. – Bill Burke, Norfolk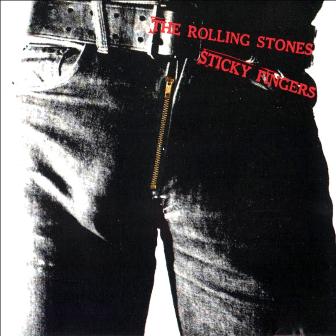 "Gimme Shelter"
It's impossible to pick one. "Gimme Shelter" is an epic. It is the soundtrack of the late '60s. I skipped school only once to buy tickets to see the Stones in 1981. My Mom saw me standing in line on the local news. That show turned out to be the "Still Life" album. "Hello, Hampton…" It was Keith's Birthday, he smashed a guy with his guitar. – Peter Zink, Virginia Beach
I'll go with "Gimme Shelter" for the incredible vocals by Mick and Merry Clayton. I saw them in D.C. during the Steel Wheels tour and went to the Old Ebbitt Grille after the show, sitting at a table in front. After a while, I noticed these two guys at a table along the rear wall in deep conversation and, sure enough, it was Jagger and Watts. Soon, nearly everyone in the restaurant needed to walk by that table to use the restroom and they moved to a roped-off private room… – Jim Morrison, Norfolk
I hear the intro . . . and I'm time traveling. I'm in a little bar on Long Island with all my old pals. – Karen Kinser, Norfolk
"Gimme Shelter," because it perfectly encapsulates the rage, fear, and sense of betrayal that permeated the country at the end of the Sixties. Also, the tension of that beautiful opening guitar riff with the haunting "Oooh, ooh" in the background, and then the other guitars and drums coming in like marchers at a protest. And of course, the lyrics: "Burns like a red coal carpet, Mad bull lost its way." – Rachel Silver, Norfolk
"Gimme Shelter" for three reasons: 1) one of the best intro builds in rock 2) carries the sound of an entire generation 3) Merry Clayton. – Eric Worden, The Tide radio
"Under My Thumb"
It immediately takes me back to college, riding around with my boyfriend in his Chevy Blazer on a cool sunny spring day listening to this on cassette. A wonderful memory of a carefree time. – Jessica Zoby, Portsmouth
"Under My Thumb": The Stones were my first concert in 1968 in the Boston Garden. They were on the "Get yer Ya Ya's Out" tour. That live record was recorded the next night at Madison Square Garden. Amazing experience that lingers today. – Jimmy Masters, Virginia Beach
Street Fighting Man
Great lyrics, tough sound and innovative recording with the acoustic guitar being played through a cassette deck. – Paul Johnson, Waxing Poetics
"We Love You"
The Stones were always the dark counterpoint to the Beatles' sunshine. No better example than We Love You, which coated sneering and sarcasm in sweet psychedelia. And that piano. – Walt Taylor, Norfolk
"She's A Rainbow"
She's a Rainbow…it's so psychedelic, yet child-like. Not quite calliope, but circus-like. – Tanya Keller, Norfolk
"Monkey Man"
That riff and the swing on those drums do it for me. – Anthony Torres, Norfolk
"19th Nervous Breakdown"
After hearing the Beatles and then 19th Nervous Breakdown I thought OMG… I actually felt different. I knew I had found my sound. Here it comes…. – Cathleen Sullivan, Virginia Beach
"It's Only Rock & Roll"
There are so many. My favorite band. I choose I"t's Only Rock n Roll." The lyrics and the riff. Love that song. – Denise Owen, Norfolk
"Miss You"
If I have to pick only one, "Miss You" for its solid dirty groove and lyrical phrasing unmatched by anyone. – David Brown, Norfolk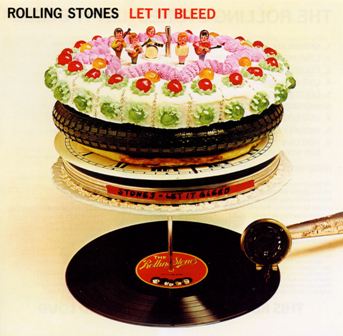 "Shattered"
Some of my faves are songs that Keith sings, but "Shattered" still sounds tough to this day- ultra-tight rhythm section, raunchy/punky guitars and Mick "smack and smack and smack'n" all over the top of the whole thing..—Shawn Bolling, Virginia Beach
"Waiting on a Friend"
Because of the laid back presentation and the fantastic saxophone entry towards the end of the song, and fade out. Wow! Great sax! – Jack Armistead, Norfolk
 "Honky Tonk Woman"
"Honky Tonk Woman" makes me smile and crank up the radio every time I hear it. I saw the Stones on the Steel Wheels tour in Miami in 1989. I went on a lark–I was 22 and they were a little before my pop-era time. But to this day, that's the best stage show I've ever seen. They had these enormous dolls that inflated during "Honky Tonk Woman" and it was wild. Mick Jagger puts on a hell of a performance, strutting and pulsing with energy. I love several of their songs ("Paint it Black" is my second favorite), but "Honky Tonk Woman" is just pure, scream-it-out fun. – Krista Wright, Chesapeake
"As Tears Go By"
It's my favorite 'cos aI like it more than any of their other songs (math brain at work) , and it's nice/sweet. – Bert Kerr, Socorro, New Mexico
"All Down the Line"
A "favorite" is tough, but "All Down the Line" is a chugging, runaway train of wanton abandon featuring, instrumentally, some of everything that makes the Stones what they are. – Kelly Miltier, Portsmouth
"All Down The Line," off of Exile on Main St. The song embodies the straightforward raw grit of a great stones rocker powered by Keith and Charlie's driving rhythm and Mick Taylor's bluesy yet melodic leads. – Doug Aronson
"Little T & A"
They are my favorite band and I love so many songs. But I'm going to have to go with "Little T & A." One of my older siblings gave me the single after my parents divorced, and I remember spending many afternoons playing it over and over while spinning around my mother's bedroom. – Andrea Rizzo, Norfolk
"Wild Horses"
"Wild Horses" was mine and Tammy's wedding song! If I said anything else, a horse may just drag me away. – Pete Desnoyers, Virginia Beach
"Sway"
"Sway" from Sticky Fingers by a nose over "Dead Flowers." The grungy tempo and mix, the slide fills, Keith's background vocals, and best of all the guitar solo fade out to end it. Wish they had a version with an extra 5 minutes of that at the end. – Paul Gottlieb, Chesapeake
"Rip This Joint"
An older cousin of mine used to play it for me and it never failed to make a me, as a little girl, dance! Been a Stones girl ever since. – Tonya Thornton, Chesapeake
"Paint it Black"
My cousin, Hunter King, in Huntsville, Alabama played that song for his school at the ripe old age of 6. That was 10 years ago. – Rusty Larkin, Norfolk
"Family"
"Family," but not the version on Metamorphosis. The version I am talking about is an outtake of an outtake, from a bootleg compilation called The Black Box. A really dark and twisted song about a dysfunctional family. It was originally recorded for Beggars Banquet. There is a line in the song about the daughter dreaming of sleeping with her father, my guess is to why it didn't make it on the record. The subject matter of the song was a bit much for 1968, but by 1975 when Metamorphosis was released, lyrical content of rock and roll records had been "left of the hook" so to speak. It's one of the more odd Stones songs, but I love the darkness of the tune, and the piano accompaniment when the song kicks into the mail chorus has always struck a sweet spot with me. – Randall Felton, Portsmouth
"Loving Cup"
Such a beautiful buzz. Just one drink and I'll fall down drunk. Kick ass tune. – Chris Neikirk, Norfolk
"Happy"
It's a toss-up between "Happy" and "Before They Make Me Run." I wore the Jagger T -hirts and had the Jagger posters on my wall, but I have to confess that I was always straining to hear Keith's whiney tones. — Maureen Anderson, Virginia Beach
"Rocks Off"
The fact that there is a popular descriptor for certain songs called "Stonesy" is a testament to the Glimmer Twins' legacy. Sleazy, bluesy guitar rock. To me, the most Stonesy song in the catalogue is "Rocks Off." The sunshine bores the daylights out of me. – Whitney Lester, Norfolk