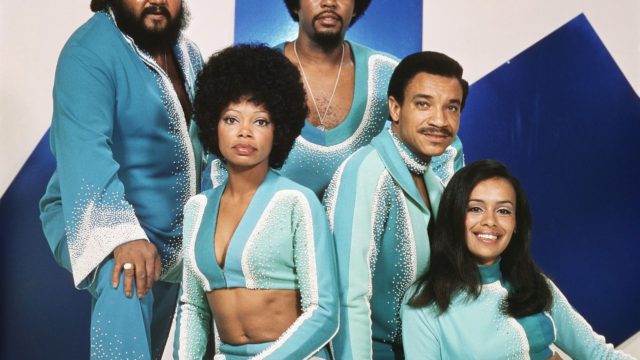 By Jeff Maisey
Marilyn McCoo and Billy Davis Jr return to the realm of musical theater with the production of Up, Up and Away! A Musical Fable.
The performance tells the story of their lives and features the important hit songs they recorded as members of The 5th Dimension as well as their solo recording and television careers.
The 5th Dimension debuted in 1967 with the album and hit single "Up, Up and Away." At a time in American history of social and political turmoil, the group's music was categorized as "sunshine pop" making people feel happy and distracted from world events like the Vietnam War.
McCoo sees a lot of similarities with today's world.
"In many ways it was similar to where things are today in terms of younger people getting more involved in the political issues. There were a lot of political protests, and here we came up with "Up, Up and Away." Billy and I like to say "Up, Up and Away" was the "Happy" song of this era – the song "Happy" that Pharrell Williams released. When we heard that we saw how people were jumping around and responding to it we said, 'My gosh, this song "Happy" is the "Up, Up and Away" of this time.'"
The idea of doing a musical of their lives came from Nick Mendoza, who heard of the 5th Dimension through his parent's record collection.
"He came up with this idea because we talk about meeting each other, falling in love and getting married," said McCoo. "And being married for 47 years now. It's different from the young people's experiences today."
A few of the songs included in the production speak to the turbulent 1960s and will likely resonate with today's generation: "A Change Is Gonna Come" and "Save the Country." They also will perform "Declaration of Independence."
"A lot of people today are very moved by that whole presentation," said McCoo. "It's not only us doing the music of our lives but also tying in music from our era into the things that are happening in our world today."
One of the most beloved songs of the 5th Dimension is "Medley: Aquarius/Let the Sunshine In," which topped the Billboard singles chart in 1969. How the group came to record it is an interesting story.
Billy Davis: "We heard "Let the Sunshine In" in the production of "Hair." I was shopping in New York. The 5th Dimension was appearing at the Royal Box. I somehow dropped my wallet in the cab. This man calls me later on that day and says, 'Hey, is this Billy Davis Jr?'
I said, 'Yes it is.'
He said, 'Well I've got your wallet.'
Come to find out he jumped in the cab behind me and picked it up. He went in my wallet and found my union card, and found out where we were staying. I went over to his house and got my wallet. I offered him some money, but he won't take that. I invited him to see the 5th Dimension at the Americana Hotel (Royal Box club). I saw our show and then said, 'Since you guys are so nice I'd like to invite you to our show.' And we said, 'Well what show is that?' He was one of the producers of "Hair."
McCoo: "We wanted to see "Hair" but it was sold out the night we weren't working."
Davis: "So he made a way for us to get in and then we heard this song, "Aquarius" sung by Ronnie Dyson. When we heard this kid singing with such a pure tenor voice ringing through the auditorium…we all got together an intermission and said we've got to do that song.
McCoo: "After we heard that song we called our producer Bones Howe. We told him that we thought this song would be a hit and we should record it. We didn't know that it had already been released a couple times by different artists and nothing had happened with it. We said, 'Yeah, but the 5th Dimension didn't do it."
Bones came back with the idea of putting "Let the Sunshine In" with "Aquarius." That combination is what made it work. "
WANT TO GO?
Up, Up and Away! A Musical Fable
September 24
American Theatre
www.hamptonarts.net