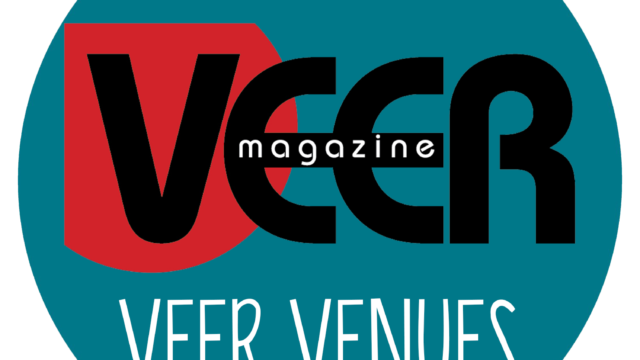 By Jeremy Bender
Norfolk Festevents has partnered with Veer Magazine to expand its annual Embrace the Culture Festival (ETC Fest, Saturday, September 17 in Town Point Park) by offering locals an opportunity to experience live music in Norfolk venues free of charge.
Music at the Veer Venues will start around 10 PM in most cases, and feature a variety of music. While the bulk of shows are scheduled for Saturday night following the ETC Fest in Town Point Park, there are a couple noteworthy shows on Friday and one on Sunday.
"I really felt like Granby Social Club in the Neon District was an ideal spot for live jazz," said Veer Magazine publisher Jeff Maisey. "I pitched the idea to local jazz recording artist Jae Sinnett, and noted it would be a way to expose jazz to a new audience. Plus it's such a great, lounge space."
Sinnett will perform at 3 PM on Sunday, September 18.
Grace O'Malley's Irish Pub will host Chicago-based Irish-folk duo Peter Brady & Jimmy Moore on both Friday and Saturday nights. Pub owner Martin Marron will sit-in for a few songs as well.
"The timing was perfect for this duo as it is also the official grand opening of the pub on Granby Street," said Maisey.
Timing was also good in that Cincinnati-based Lung featuring a former Foxy Shazam member was coming through the region, and now the experimental cello/drum duo will pair with trippy indie rock band The Mirrors for a Friday night show at Charlie's American Café in the Riverview section.
The bulk of shows, of course, are scheduled for September 17. The idea is that after you attend the free outdoor festival in Town Point Park, you'll then head into downtown, the Neon District, Ghent and Riverview to see live music at no cost.
For hard rock and modern rock enthusiasts, Belmont House of Smoke will host Sea of Souls, and Brick Anchor will feature Nervous System.
Groovy, cool rockabilly-meets-garage duo The Lonely Teardrops will throw-down at Charlie's American Café. The Unabombers full-throttle punk rock will be unleashed at Colley Cantina.
Rocky 7, an offshoot musical project of The Fuzz Band, will turn FM Backstage Café on to some cool pop music.  For those simply wanting to chill and have a conversation, acoustic singer/songwriter Kevin Brinson will play Norfolk Taproom at the corner of Main/Granby.
Veer Venues Schedule
Friday, September 16
Charlie's American Café, Lung with The Mirrors
Grace O'Malley's Irish Pub, Gerry Haughey
Saturday, September 17
Belmont House of Smoke, Sea of Souls with Riggs & Lane
Brick Anchor, Nervous System
Charlie's American Café: The Lonely Teardrops with Thee Minks
Colley Cantina: The Unabombers
FM Backstage Café, Rocky 7
Grace O'Malley's Irish Pub, Gerry Haughey
Norfolk Taproom, Kevin Brinson
Work | Release, Cheap Thrills
Sunday, September 18
Granby Social Club, Jae Sinnett Trio (3 PM)