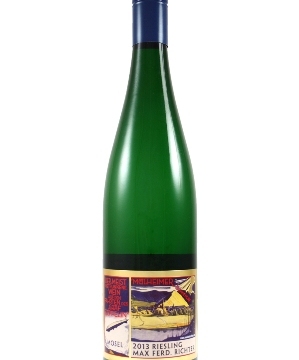 By Gina McVeigh
While pondering with regards to my first wine article for VEER, I suddenly realized it would be in what is the largest beer issue of the year—Oktoberfest. Feeling a bit intimidated, I decided to embrace the spirit of Oktoberfest and talk about German wines.  For those who are cringing right now, recalling what perhaps was your first time over indulging in alcohol or just being exposed to bad Riesling, please hear me out. The reason for your recoil is that we've mainly been exposed to cloyingly sweet, uninteresting wines from the area, particularly Riesling, but that is simply a false representation of German wines as a whole. In fact, they are one of the top ten wine producing countries, producing some of the world's most elegant white and red wines.  I think most of us are familiar with Riesling, but some other whites include Muller-Thurgau, Gewuztraminer and Sekt, Germany's sparkling wine, which if you've never tried, you're seriously missing out.  Spatburgunder (Pinot Noir) is Germany's leading red grape making light, spicy wine.  Other top producing reds are Blauer Portugieser, second in production to pinot noir and Dornfelder producing fruity and grapey wine similar to Beaujolais.
Sadly, German wines, particularly Riesling, do get a bad rap and in some cases rightfully so, but why is it that if you ask any Master Sommelier about Riesling, their faces light up and won't hesitate to tell you it's one of their favorite varietals. The answer is simple—it's the acid.  The higher the acid level, the more "food friendly" your wine becomes.  The high acid level also allows these majestic wines to "cellar" for many years, developing incredible flavors along the way.   German wines have so much to offer. They're delicious and elegant and for the most part, very affordable so if you've steered clear for a while, I encourage you to go to your favorite wine shop and give it a go.  Check out your favorite local restaurant for their Oktoberfest offerings. Oh, and if  German wines were not so coveted by wine professionals worldwide, winemakers would of conceded long ago and become brewmeisters.  Prost!
MAX RICHTER ZEPPELIN RIESLING, 2013
Max Ferdinand Richter has been owned by the Richter family for more than 300 years.  Today, it's owned and operated by wine maker Dirk Richter.  The Richter family is one of the leading producers of fine Rieslings in the Mosel.  It takes its name from the luxurious airships of the 1920's and 1930's, specifically "Graf Zeppelin" in which passengers routinely enjoyed this stellar wine.  The terroir (Sonnelay) of this steep vineyard is grey slate.  Grapes are exposed to ample sunshine from late morning to dusk, allowing for optimal ripeness.  The name Sonnelay comes from Sonnen (sunshine) and Lay (slate), both of which are the basis for their well balanced, fragrant Rieslings.
Well structured, bright on the palate with sun ripened peach, green apple and citrus.  Overall, well balanced with crisp acidity, minerality, and fresh juicy ripeness.  Extreme quaffability, very enjoyable.
Easy drinking on its own or pair with spicy Asian cuisine, light salads.
WEINGUIT MAX FERD. RICHTER RIESLING KABINETT, 2012
All grapes in this wine are harvested from the single vineyard, Braunberger Juffer.  Brauneberger stands for "the brownish color of oxidized devon slate" and Juffer means "unmarried young woman/vestal virgin".  The story goes that there is a young, mythical woman, who would rather tend to the vines of this very prestigious area instead of getting married.  Well, I think that about sums it up!  By far, this is one of my favorite Rieslings.
Classic slate and petrol nose.  Exploding with ripe, juicy stone fruit, citrus and slate.  Excellent minerality with mouth-watering acidity.  Each sip beckons for another.  Pairs well with Thai cuisine, light fish and poultry dishes.  I especially enjoy this Riesling with a grilled peach and arugula salad.
BECKER FAMILY PINOT NOIR, 2011
Friedrich Becker and his family own vineyards in the southern Pfalz region, where he is one of the top producers of Spatburgunder (Pinot Noir), which happens to be 60% of his total production.  Pfalz is a prime wine region in western Germany, located between the Rhine River and the Haardt mountain range.  This area is historically important in terms of both quantity and quality with promising future accolades.  To the north lies Rheinhessen, to the south Alsace, France.  In the 1990's, Spatburgunder started enjoying much deserved praise, mimicking the 1980 Tuscan wine revolution.  So much so, that the area is now referred to as "Germany's Tuscany".  Lucky for us, this is not common knowledge, keeping pricing of these delicious wines more than reasonable.
Beautiful and authentic expression of the fruit.  Definitely my kind of Pinot Noir.  One sip and I was in love.  Enticing aromas of dark cherry, mushroom and earth, typically found in my beloved Burgundy.  In the mouth, medium bodied with notes of cherry, cranberry and forest floor, finishing with youthful tannins.  Well balanced and elegant.  Delicious on its own or would pair well with salmon, lighter meat dishes such as pork and my personal favorite, seared duck breast.
AUGUST KESSELER "R" RIESLING KABINETT, 2012
Weingut August Kesseler is located in the Western Rheingau.  Founded in 1924, August Kesseler took over the winery from his parents at age 19.  He gained his experience and knowledge, studying in both the United States and France.  Obviously, the family was committed to improving quality in vineyard and cellar, which August embraced. The estate consists of vineyards in Lorch, resting on the hills around Rudesheim and in the area called "Assmanhauser Hollenberg."  "R" Riesling comes from the Pfalz region, specifically Mittlehardt.  With mild climate and a long growing period, grapes enjoy optimal ripening.
Rich with honeyed stone fruit, golden delicious apple and citrus.  Big mouth-feel, with good complexity and ripe fruit.  Well balanced.  Pair with simple salads, light fish and Asian dishes.
Gina McVeigh is a certified sommelier and co-produces the "He Said, She Said" wine verses beer dinner. She is also a wine expert at Tri-Cities.