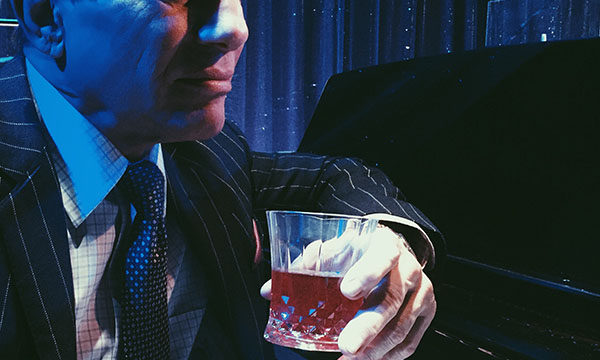 TV icon will sing standards at The American Theatre
By Jim Roberts
Tony Danza has been a fixture in show business since he first appeared on the iconic sitcom "Taxi" in 1978. Though he's also appeared in more than 20 movies, Danza's greatest successes have come in television, where he's racked up Emmy, Golden Globe and People's Choice award nominations for his work on "Who's The Boss?" (1984-1992), "The Tony Danza Show" (1997-1998) and "The Practice" (1998).
Two years ago, at the age of 64, the New York native debuted "Standards and Stories," a song-and-dance show featuring him and a four-piece band. If there's any doubt about his ability to pull it off, consider that he's also starred in two Broadway shows, playing Max Bialystock in "The Producers" from 2006-2007 and Tommy Korman in "HoneymooniIn Vegas" from 2013-2014. (Exemplary of his many talents, the one-time professional boxer has also written two books: "Don't Fill Up on the Antipasto: Tony Danza's Father-Son Cookbook" and "I'd Like to Apologize to Every Teacher I Ever Had: My Year as a Rookie Teacher at Northeast High.")
The New York Times heaped praise after a 2016 performance. "Tony Danza still has that million-dollar smile," Stephen Holden wrote. "When a boyish grin lights up the actor and singer's face, the years fall away and he's an adorable kid from Brooklyn who's got the world on a string, while 'sittin' on a rainbow.' He exudes the kind of charisma that can't be taught because it's part of who he is. And in the liveliest moments of his opening-night show at Feinstein's/54 Below on Tuesday evening, he had the string around his finger."
The show reportedly borrows heavily from Frank Sinatra's songbook ("Angel Eyes," "That's All" and "It Was a Very Good Year") and from his run in "Honeymoon in Vegas." Spoiler alert: He even plays ukulele!
A review from TheatreMania suggests that the show also "carries a subtly un-Danza-like air of nostalgic melancholy." "He jibes about his age … and his life as a newly single man roaming the streets of Manhattan," Hayley Levitt wrote. "Rather than perpetuating his eternally young and carefree television persona … Danza brings an uncharacteristic maturity to his cabaret, looking back on his life and career through contemplative songs like 'The Second Time Around' (written by his dear friend Sammy Cahn) and 'I Don't Remember Ever Growing Up.'"
Danza is doing limited press for the current tour, only answering questions via emails to his manager. In early October, he told StarNews in Wilmington, North Carolina: "The only way you can learn how to do it is do it, and I love doing it. The thing about doing this kind of a show is you have to make a connection to the audience. The songs help me evoke the emotional arc and complement the stories. They are all great songs, and the band I work with is amazing. My music director, John Oddo, plays piano for me and played for Rosemary Clooney. The best of the best. The stories are personal and funny. That's what this kind of act calls for, and I want the audience to feel they know me a little after the show."
He also joked about being a celebrity. "I always say there are only two times you really want to be a celebrity: in a restaurant and at a hospital," he said. "It gets to you sometimes, especially with the proliferation of cameras in phones, but I have been blessed."
Tony Danza will perform at 8 p.m. Friday, Oct. 27 at the American Theatre in Hampton. Tickets prices start at $55. For more information, visit www.hamptonarts.net