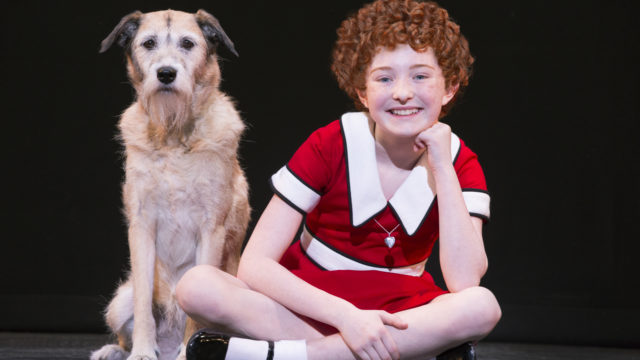 Compiled by Staff
I Sing the Rising Sea
Virginia Stage Company
Through October 9
ODU's Goode Theatre
This musical by the coauthor of Frog Kisstells a sweeping story that flows through generations and across continents—from the shores of Virginia to Japan and Antarctica. Scientists, soldiers, poets, and lovers strive to understand and master the power of the oceans that connect us all. In collaboration with ODURep, this newest installment of the American Soil Series is an original and timely work for musical theatre that captures the urgency of one of humanity's most overwhelming challenges—to survive the rising sea. World premiere.
Jekyll & Hyde: The Musical
Through October 1
Williamsburg Players
The epic struggle between good and evil comes to life on stage in the musical phenomenon, Jekyll & Hyde. Based on the classic story by Robert Louis Stevenson and featuring a thrilling score of pop rock hits from multi-Grammy and Tony nominated Frank Wildhorn & double Oscar and Grammy-winning Leslie Bricusse, Jekyll & Hyde has mesmerized audiences the world over.
An evocative tale of two men – one a doctor, passionate and romantic; the other, a terrifying madman; and two women, both women in love with the same man, both unaware of his dark secret.
Rebuffed by the powers that be, he decides to make himself the subject of his own experimental treatments, thus accidentally unleashing his inner demons along with the man the world would come to know as Mr. Hyde.
Godspell
Through October 2
Little Theatre of Norfolk
A small group of people help Jesus Christ tell different parables by using a wide variety of games, storytelling techniques, and a hefty dose of comic timing. An eclectic blend of songs ranging in style from pop to vaudeville is employed as the story of Jesus' life dances across the stage. Dissolving hauntingly into The Last Supper and The Crucifixion, Jesus' messages of kindness, tolerance, and love come vibrantly to life!
The Musical Comedy Murders of 1940
Through October 9
Little Theatre of Virginia Beach
An ingenious and wildly comic romp which enjoyed a long and critically hailed run both on and Off-Broadway. Poking antic fun at the more ridiculous aspects of "show biz" and the corny thrillers of Hollywood's heyday, the play is a non-stop barrage of laughter as those assembled (or at least those who aren't killed off) untangle the mystery of the "Stage Door Slasher."
Love Jones: The Musical
September 20
Chrysler Hall
What happens after love at first sight? That's exactly what we find out as Chrisette Michele, Musiq Soulchild, Marsha Ambrosius and more join forces to tell the classic and iconic love story of Darius and Nina in Love Jones, the Musical.
Set in Chicago, Darius and Nina's lives collide in spectacular fashion in the upscale nite club, Sanctuary, where an unassuming open mic event quickly turns into an explosive spoken word give and take that leaves the audience speechless. Through some quick thinking, and a bit of luck, Darius manages to turn the tables with a brilliant performance of his own, and with that we are off and running in this fast paced, witty, visually stunning adaptation of the coming of age love story that captured the hearts, minds and souls of an entire generation.
From the moment they lay eyes on each other, Darius and Nina's lives are turned upside down. Their mutual attraction is obvious but neither of them is ready for "the real thing." She's just gotten out of a relationship and isn't sure if she's really ready to move on. He has decided to pursue his dream of becoming a writer and needs to focus on his career.
Queen Mary Back to Bank Street
September 20
Zeiders American Dream Theater
Barbra Streisand is going "Back to Brooklyn" with her sold out 2016 tour. Your Queen Mary is coming "Back to Bank Street" to the Z! Join Queen Mary on as she reprises her tribute to Barbra Streisand in what will undoubtedly be another standing-room-only performance. All new costumes…all new Barbra hits…all classic Queen Mary entertainment.
The Seven Deadly Sins & Pagliacci
Virginia Opera
September 30, October 2 & 4
Harrison Opera House
The Seven Deadly Sins: Setting out on a journey across America to aid her poverty-stricken family, Anna – manifested as two facets of one personality, one who sings and one who dances – finds herself on a seven-year, seven-city quest where she ultimately encounters each of the seven deadly sins. With a melodic score by Kurt Weill, and a tantalizing tale by Bertolt Brecht, the story focuses on Anna's unsettling challenges and inner struggles – a tale with clear 21st Century resonance. Sung by the internationally renowned Weill specialist, Ute Gfrerer, in her American operatic stage debut, and conducted by the Virginia Opera's own Principal Conductor, Adam Turner (inaugural recipient of the prestigious Julius Rudel/Kurt Weill Conducting Fellowship), this tour-de-force production is not to be missed!
Pagliacci: When the "clown" realizes that he, too, experiences sorrow like any other man, his fast-paced journey of jealousy and murder becomes all-consuming. A standard of the operatic stage, featuring one of the classic tenor arias of all time, "Vesti la giubba," Pagliacci is a gripping drama of love, deception and revenge. Starring internationally acclaimed soprano Kelly Kaduce, in her Virginia Opera debut, and the anticipated return of the dynamic Michael Chioldi (Salome 2015), you will be captivated until the last breath.
Fame: The Musical
October 7-8
Ferguson Center
"Fame – The Musical" is a full-throttle journey traversing the struggles, fears and triumphs of young artists navigating the worlds of dance, music and theater. Conceived from the unforgettable award-winning television series, this unmistakable title has been brilliantly transformed into a not-to-be-missed, riveting musical.
Burning Sugar
October 14-15
Zeiders American Dream Theater
Burning Sugar is the arrestingly intimate story of a black American Boy. Boy shows us his struggles with mental illness, child abuse, queerness, and reality, through the media of songs, video, lights, and magic. This one-of-a-kind show crosses traditional theatrical borders as the narrative unwinds, blurring the distinction between play, concert, performer, and audience. Join us for this workshop presentation, and prepare yourself for the full experience of the Spring production of Burning Sugar.
School of Rock: The Musical
Hurrah Players
October 14-16 @ TCC Roper Center
October 22 @ American Theatre
Based on the famous Paramount film written by Mike White, School of Rock follows Dewey Finn, a failed, wannabe rock star who decides to earn a few extra bucks by posing as a substitute teacher at a prestigious prep school. Completely disinterested in academic work, Dewey decides to create his own curriculum, turning his class into a guitar-shredding, bass-slapping, mind-blowing rock band. The stage musical on Broadway is produced by Andrew Lloyd Webber, who has composed 14 new songs to create a score, which also features all of the original songs from the movie. School of Rock is a loving testimony to the transforming power of music. May the spirit of rock be with you!
Silence: The Musical
October 14 through November 6
Generic Theater Down Under Chrysler Hall
From the production team that brought you Heathers: The Musical, Silence!: The Musical is an award-winning 2005 musical created by Jon and Al Kaplan as a parody of the 1991 Academy Award winning film The Silence of the Lambs.
The Unelectable You
October 16
Ferguson Center
Second City and Slate present Unelectable You: The Second City's Completely Unbiased Political Revue, a fast-paced combination of sketch, improv, music and multi-media taking a hard-hitting look at our election process. We're stuck with two of the least popular candidates in election history, and many people will be using this election not to vote for someone, but against. From breaking down Hillary and Donald, to exploring the media circus, to looking at ourselves to see if we're the problem, this show will examine what it means to be electable – or not.
Beauty & the Beast
Virginia Musical Theatre
October 21-23
Sandler Center
Based on the smash hit 1991 Disney movie and dating back to a late 18th-century classic French fairy tale, Beauty and the Beast tells the story of Belle, a beautiful and intelligent young woman who feels out of place in her provincial French village. When her father is imprisoned in a mysterious castle, Belle's attempt to rescue him leads to her capture by the Beast, a grisly and fearsome monster, who was long ago trapped in his gruesome form by an enchantress. The only way for the Beast to become human once again is if he learns to love and be loved in return. There is a time limit, too: once a magical rose loses all of its petals, all hope will be lost and he will stay a Beast forever. The Beast's enchanted household–populated by such beloved characters as Mrs. Potts, Lumiere, Cogsworth, and Chip–watch anxiously as Belle and the Beast grow to understand and befriend one another. Their feelings grow ever deeper as the clock ticks and petals continue to fall off the enchanted rose–will they confess their love for one another before it is too late?
Woke Up in My Clothes Again This Morning
October 27 & 29, Nov. 11 & 13
Zeiders American Dream Theater
A cabaret presentation of the music of Sting. The ZADT's own cabaret performers will take you on a musical journey from "Roxanne" through to "The Night the Pugilist Learned How to Dance," presenting a fresh take on a timeless artist. Created and directed by Max Smith, Bart Kuebler, and Lindsay Eure
Oliver Twist
Virginia Stage Company
October 28 through November 13
TCC Roper Center
This music-driven adaptation (by Patrick Mullins & Jake Hull) of Charles Dickens' classic takes us on a gritty journey of hope and the search for identity while exploring what it means to be born into a certain class. Told through an American lens in collaboration with The Governor's School for the Arts, Twist's yearning for a better life still resonates.
Basetrack Live
November 5
American Theatre
What does it really mean to have your "boots on the ground"? Theatre, music, social media, journalism, and technology collide to tell the true stories of ordinary people fundamentally changed by the extraordinary experience of fighting a war. We come to experience the difficulty of separating from a loved one, the anxiety provoked by their long absence overseas, the angst of not knowing day to day whether or not a family member is safe and the tremendous adjustment families undergo when those who have served come home and begin to reintegrate back into American life in search for a place for themselves. It is a dynamic, all-encompassing experience; it will leave you changed.
It's Liza & a Queen: A Tribute to Liza Minnelli
November 5
Zeiders American Dream Theater
What good is sitting, alone in your room when the songs of Liza are waiting to entertain you? So start spreading the news…Queen Mary and the Z present "It's Liza and a Queen," an over-the-top performance of hit after mesmerizing hit of Liza Minnelli. All That Jazz, New York, New York, Cabaret, and much more! This evening will also be featuring the comedic talents of Garrett Barnes.
The Barber of Seville
Virginia Opera
November 11, 13 & 15
Harrison Opera House
Just need a trim? A stylish shave? How about a little help with your love life? Where do you turn? Well, to your trusted barber, of course! Rossini's perfect masterpiece of opera buffa, The Barber of Seville follows the exploits of Figaro, the mischievous barber, tossing you from one hilarious situation to another! Top it all off with a score that is infectious – and you'll soon discover why this is the world's most popular comic opera!
As the all-knowing barber, Virginia Beach native Will Liverman, a graduate of Virginia's Governor's School for the Arts, who is making quite a name for himself as a leading baritone in major opera houses, will enchant you in his Virginia Opera debut. Joined by a cast of Virginia Opera audience favorites, as we welcome back Megan Marino and Andrew Owens, former Herndon Foundation Emerging Artists. This cast will amaze and delight. Michael Shell (The Magic Flute 2013) directs this rendition of his clever production, enjoyed at leading opera houses across the country, which is sure to leave you laughing in the aisles!
Annie
November 18-19
Chrysler Hall
The world's best-loved musical returns in time-honored form.  Directed by original lyricist and director Martin Charnin and choreographed by Liza Gennaro, this production of "Annie" will be a brand new incarnation of the iconic original.
Featuring book and score by Tony Award-winners Thomas Meehan, Charles Strouse and Martin Charnin, "Annie" includes such unforgettable songs as "It's the Hard Knock Life," "Easy Street," "I Don't Need Anything But You," plus the eternal anthem of optimism, "Tomorrow."
Rent
November 21-22
Ferguson Center
In 1996 an original rock musical by a little-known composer opened on Broadway and forever changed the landscape of American theater. Two decades later, Jonathan Larson's "RENT" continues to speak loudly and defiantly to audiences across generations all over the world. This Pulitzer Prize and Tony Award-winning masterpiece returns to the stage in a vibrant 20th anniversary touring production. A re-imagining of Puccini's La Bohème, "RENT" follows an unforgettable year in the lives of seven artists struggling to follow their dreams without selling out. With its inspiring message of joy and hope in the face of fear, this timeless celebration of friendship and creativity reminds us to measure our lives with the only thing that matters — love.