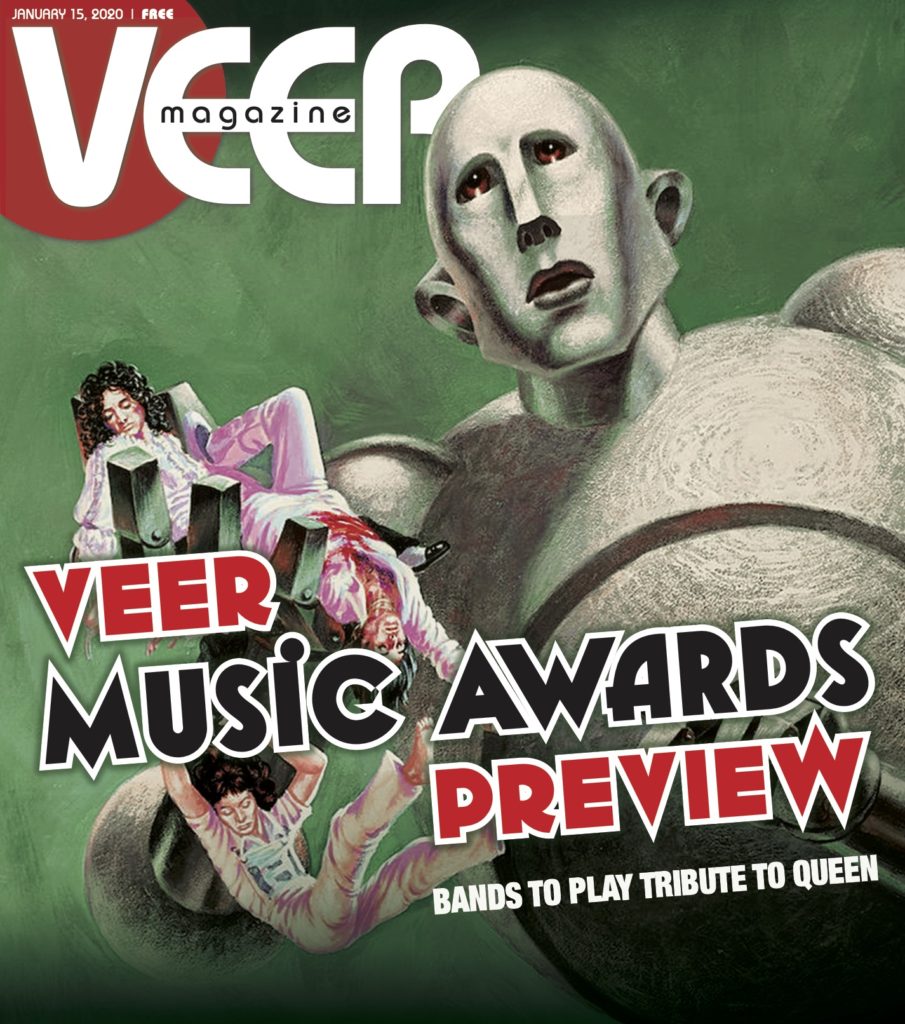 VOTE: Veer Music Awards Preview
By Jeff Maisey
Last year represented another creative explosion for local bands and musicians, and as you'll see below the list of nominees for the 2020 Veer Music Awards is rather lengthy.
As always we called upon a diverse array of people to participate in our nominating panel. Panelists (list in print edition) were asked to first consider whether a nominee accomplished at
least one of the following:
a) Released an album in 2019
b) Released an EP (under 25 minutes) in 2019
c) Released/posted a song in 2019
d) Released a music video in 2019
e) Opened for a national act or played an important gig (ie headlined The NorVa) in 2019
f) Received favorable media coverage (radio/TV/print) in 2019
The 2020 Veer Music Awards will be presented by the City of Hampton at The Vanguard Brewpub on Tuesday, February 11 at 7:30 PM sharp. Admission is FREE. The Vanguard will be
open early for dinner.
For those wishing to stay the night in Hampton, the Embassy Suites by Hilton Hampton Convention Center is offering a special rate of $109 + tax. The group code is VER. Don't drink
and drive.
And now for the 2020 Veer Music Awards nominees. Voting is live through February 1. (If you are unable to see the voting window below, click here.)