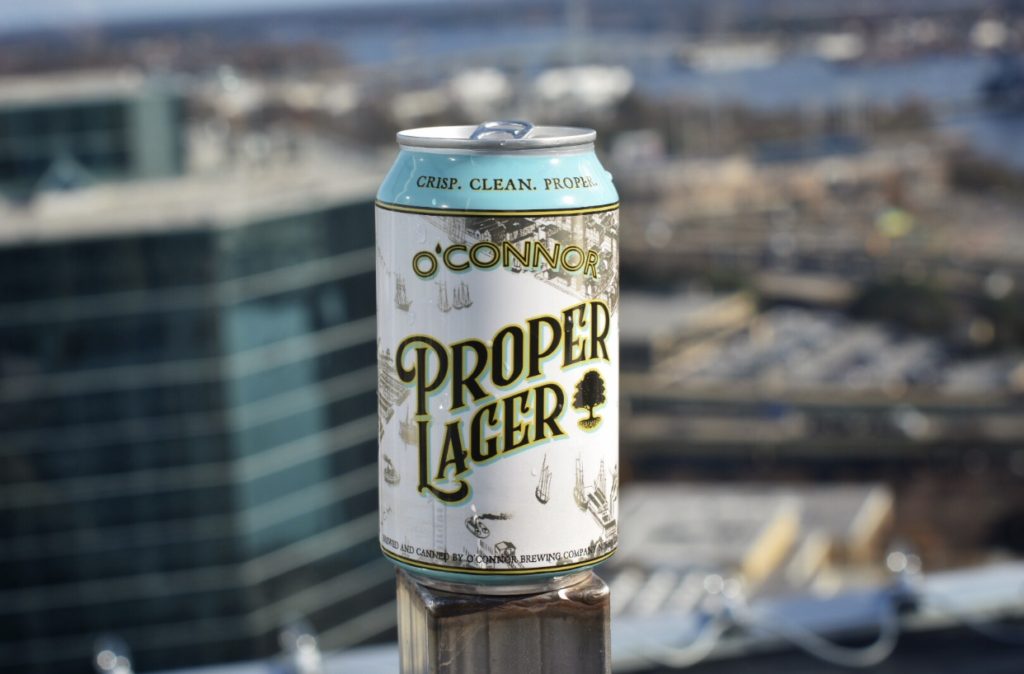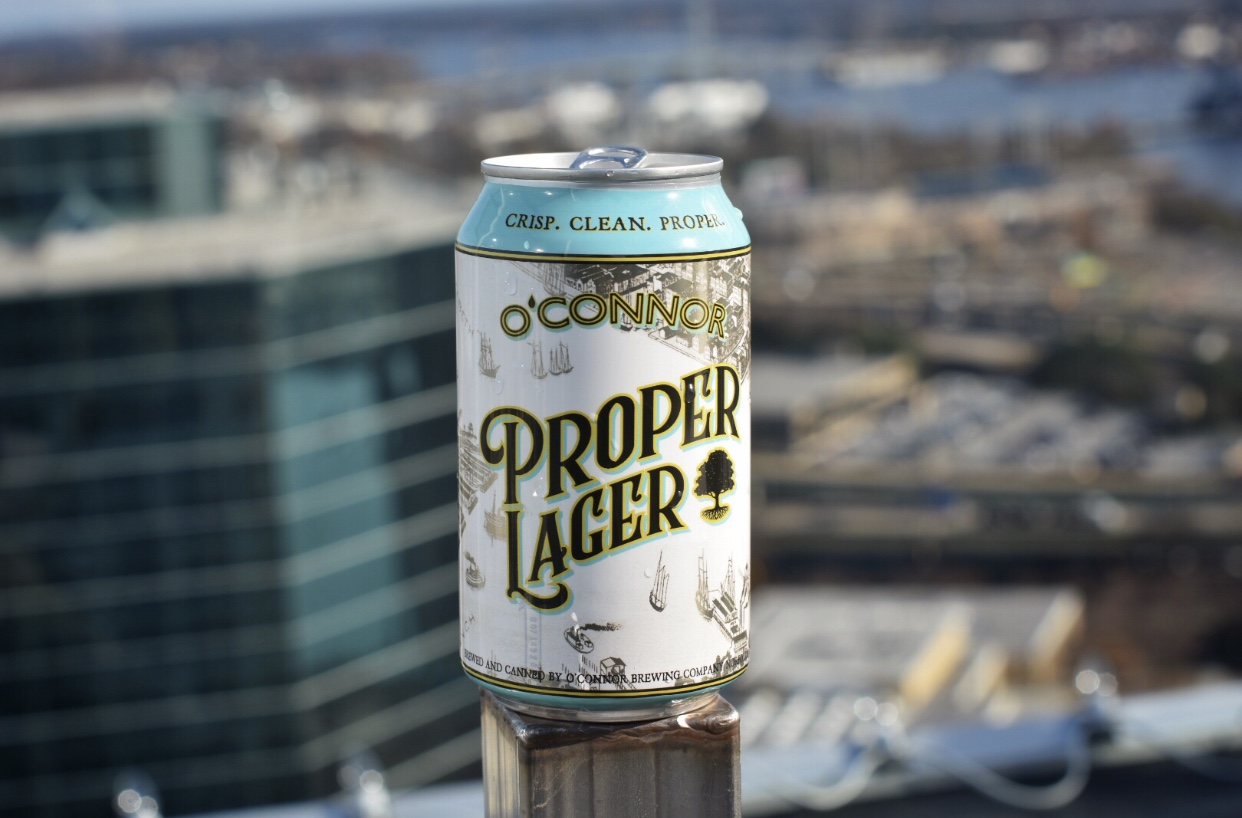 By Jeff Maisey
O'Connor Brewing Company will unveil its ultra-clean, Helles-style lager dubbed Proper Lager on Saturday, February 16 with a party that includes music from The Janks (4:30 PM) and Mosquito Cabaret (7 PM). 
Proper Lager will replace the brewery's R&R Lager in its portfolio of flagship beers. 
Kevin O'Connor provided us the an advance sampling and we have nothing but rave things to say about it — including it could just be the best craft-made lager in the USA. Helles lagers are considered the most challenging to brew and this one is flawless with its crisp, clean taste.