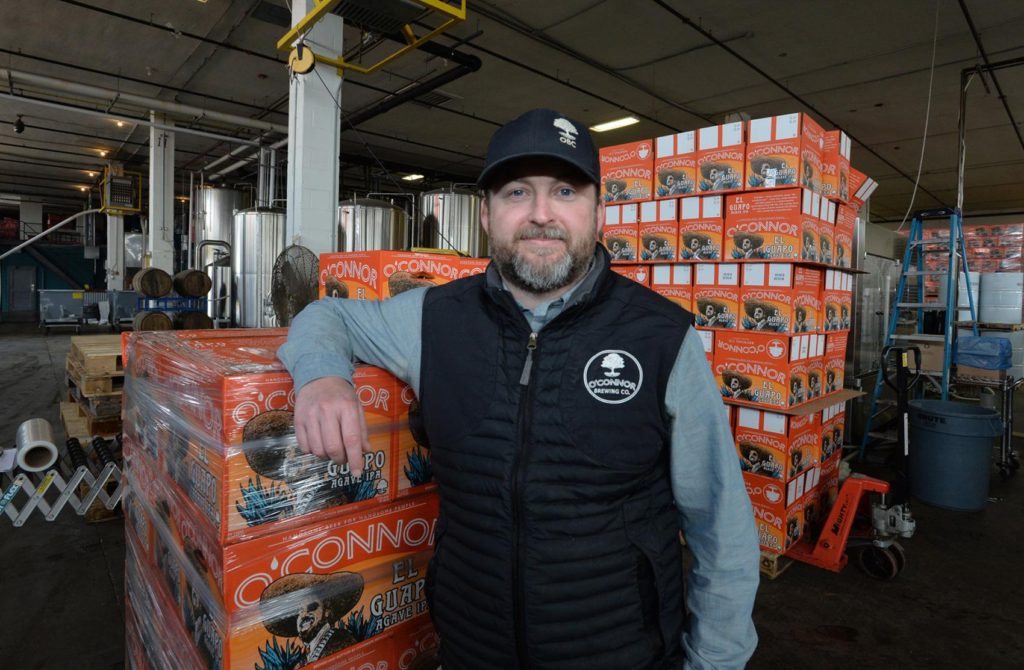 O'Connor Brewing Company was named Hampton Roads Chamber of Commerce's 2018 Norfolk Small Business of the Year.
Each year the Hampton Roads Chamber of Commerce awards five Small Business of the Year Awards in Chesapeake, Norfolk, Portsmouth, Suffolk and Virginia Beach. Eligible nominees are judged on financial performance and business history, staff training and motivation, community involvement, customer service, and business plan or strategies and goals by a panel of judges.
"We are so honored to be recognized as a recipient of this year's Small Business of the Year award," said Kevin O'Connor, Owner and President of the brewery. "We are proud Hampton Roads natives, so it gives us added pride and gratitude."
O'Connor Brewing Co. just celebrated its 8th anniversary at a combined Anniversary and St Patrick's Day party at the brewery. The 35,000-square-foot facility on 24th Street in Norfolk produces more than 15,000 barrels annually. The brewery's eight flagship beers, which can be purchased year round include El Guapo Agave IPA, Green Can, Red Nun and Norfolk Canyon. O'Connor Brewing Co.'s beer is sold throughout Virginia, Washington, D.C., and Wilmington and Raleigh-Durham, North Carolina, and is expanding  distribution into Maryland as well as the rest of North Carolina.