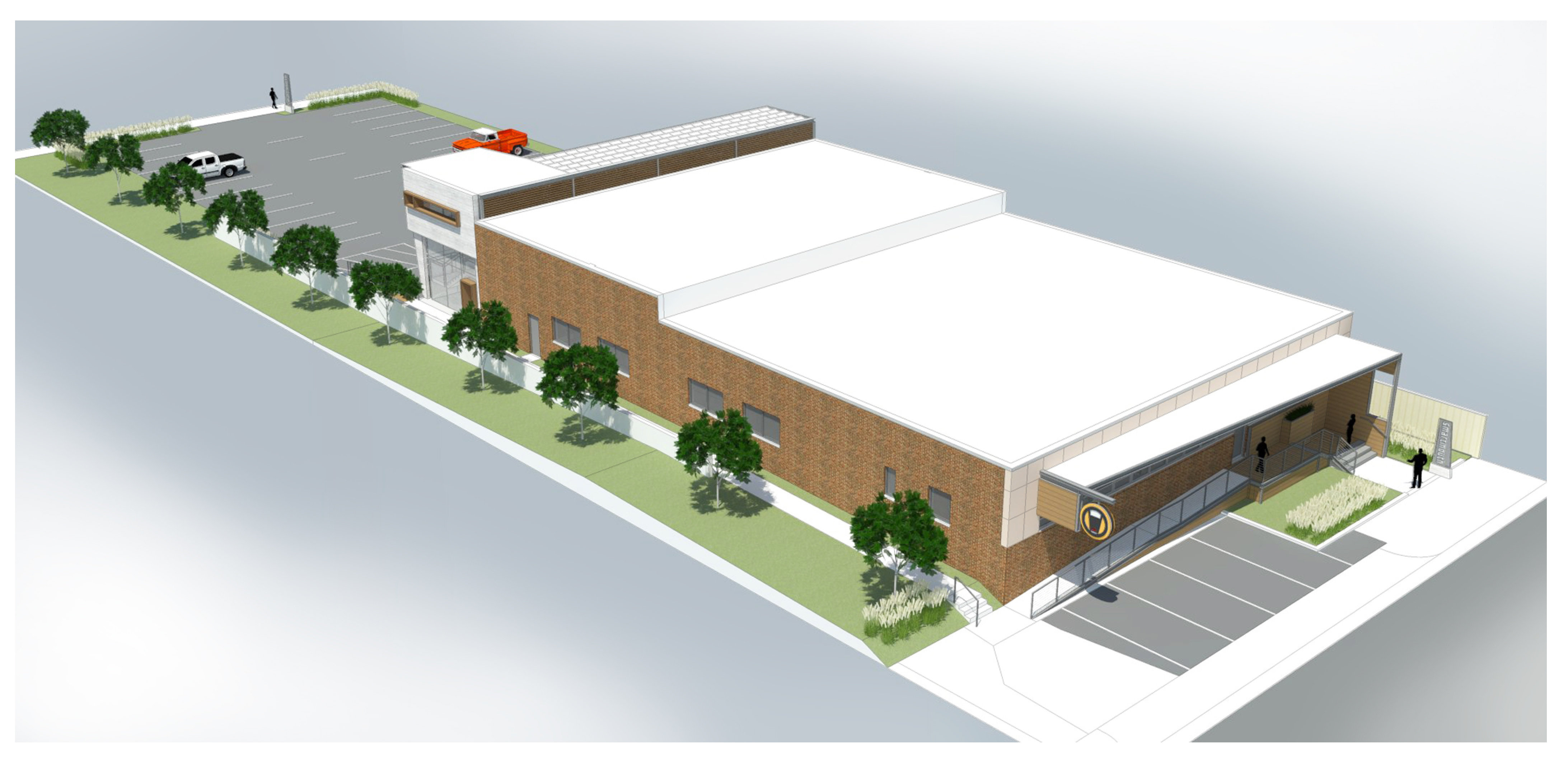 Smartmouth Brewing Co., a craft brewery located in the Chelsea neighborhood in Norfolk, Virginia, will open a second location at 313 32nd St in Virginia Beach in the fall of 2017. Located in a former post office, the fully-renovated space will house a small-batch brewery system, private event space, and a tasting room with back patio and additional outdoor space.
Located three blocks from the oceanfront, this new venue will be known as "Smartmouth – Pilot House," a name that pays tribute to the area's nautical, military and aviation roots as well as the facility's core function of producing experimental and creative beers. A "pilot house" is traditionally the name for a boat's bridge and a "pilot batch" is the term used to describe the trial brew of a new beer in the brewhouse. This new facility will continue Smartmouth's desire to brew quality craft beer with an emphasis on flavor over flash.
Having been a part of the Hampton Roads community since 2012, this expansion allows Smartmouth to better serve the area with locations in Norfolk and Virginia Beach. While many regional breweries are expanding into remote new cities, our desire was simply to expand within the community where we live, work and play. Our company and customers include residents from all over the 757 and this new location is intended to solidify that bond. We also hope this expansion allows us the opportunity to further collaborate with local breweries, restaurants, artists and non-profit organizations.
With a second location in the region, we also plan to further our connection with charitable efforts in the restoration, education and recreation of local waterways. We feel fortunate to live in a region surrounded by water, and believe that by protecting it and encouraging the enjoyment of it, we help make our community healthier, more beautiful and more fun.
Our Norfolk facility will remain the primary location for brewing, packaging and distributing our beers throughout the state of Virginia. It will also continue to provide patrons an assortment of beer styles, stellar service and a variety of unique events. Near term investments to improve quality and efficiency are planned for our Norfolk location, as well as few surprises as we prepare for its five-year anniversary in 2017.
We embrace our roles as stewards of craft beer in the Hampton Roads community and we thank you for your support.