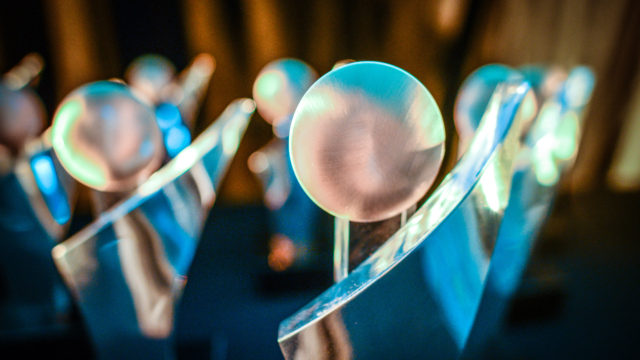 By Jeff Maisey
The Brewers Association held its World Beer Cup awards presentation on May 6 in Philadelphia, and Norfolk's O'Connor Brewing Company took home a bronze trophy for its O'Connor Dry Irish Stout in the Classic Irish-style Dry Stout category.
Nearly 6,600 beers were entered in some 55 categories from 55 nations. Of those, 287 awards were won by 253 breweries.
"This year's judge panel was our most international ever, with three-quarters of judges travelling to Philadelphia from outside the U.S.," said Chris Swersey, competition manager, World Beer Cup. "Judges commented throughout the week that overall beer quality continues to improve across the spectrum of world beer styles. While breweries may hold the awards, beer drinkers around the world are the true winners."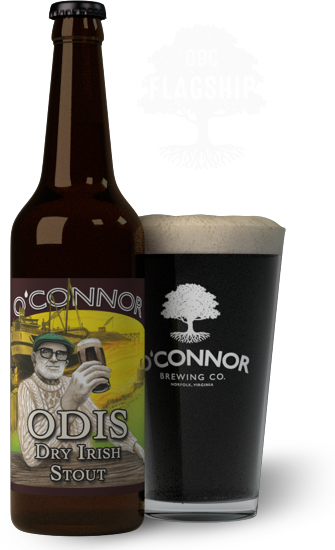 The most-entered category was American-Style IPA with 275 entries. The second most entered category was Imperial IPA – 181 entries.
In addition to O'Connor, several other craft breweries from the Commonwealth of Virginia won awards.
Here's the list of Virginia-brewed winners in their categories:
Category: Field Beer – 57 Entries
Gold: Ponce, Quest Brewing Co., Greenville, SC
Silver: Coconut Delight, Lickinghole Creek Craft Brewery, Goochland, VA
Bronze: Cranberry Beet Wild Night, Swamp Head Brewery, Gainesville, FL
Category: American-Belgo-Style Ale – 61 Entries
Gold: Snowcat White IPA, Rock Bottom – Chicago, Chicago, IL
Silver: Tank 7 Farmhouse Ale, Boulevard Brewing Co., Kansas City, MO
Bronze: Salad Days, Pale Fire Brewing Co., Harrisonburg, VA
Category: Wood- and Barrel-Aged Strong Stout – 152 Entries
Gold: A Night to End All Dawns, Kane Brewing, Ocean, NJ
Silver: Darkstar November, Bottle Logic Brewing, Anaheim, CA
Bronze: Ruse, Hardywood Park Craft Brewery, Richmond, VA
Category: German-Style Maerzen – 34 Entries
Gold: Hissy Fit Marzen Lager, Bitter Sisters Brewing Co., Addison, TX
Silver: Rhinofest, Lost Rhino Brewing Co., Ashburn, VA
Bronze: Ur-Saalfelder, Buergerliches Brauhaus Saalfeld, Saalfeld, Germany
Category: German-Style Schwarzbier – 51 Entries
Gold: Schwartz Bier, Devils Backbone Brewing Co. – Outpost, Lexington, VA
Silver: Magnetron Schwarzbier, Metropolitan Brewing, Chicago, IL
Bronze: TAPS Schwarzbier, TAPS Fish House & Brewery – Brea, Brea, CA
Category: Other Belgian-Style Ale – 43 Entries
Gold: Supernatural, Crooked Run Brewing, Leesburg, VA
Silver: Chump Change, Oak Highlands Brewery, Dallas, TX
Bronze: Sugarfoot Belgian Table Beer, Spangalang Brewery, Denver, CO
Category:  Irish-Style Red Ale – 66 Entries
Gold: Reilly's Red, Devils Backbone Brewing Co. – Outpost, Lexington, VA
Silver: Piper Down, Ballast Point Brewing & Spirits, San Diego, CA
Bronze: Red Molly, Pale Fire Brewing Co., Harrisonburg, VA
Category: Classic Irish-Style Dry Stout – 42 Entries
Gold: Minoh Beer STOUT, A·J·I Beer, Minoh, Japan
Silver: Irish Stout, Carver Brewing Co., Durango, CO
Bronze: O'Connor's Dry Irish Stout, O'Connor Brewing Co., Norfolk, VA