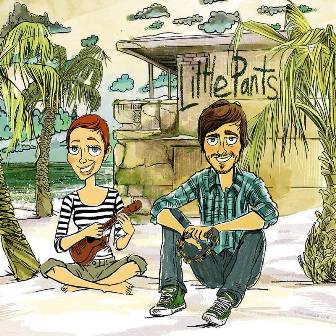 By Staff
Bluesy rock band Seth Stainback & Roosterfoot and acoustic duo Little Pants each won two categories in the 2015 Veer Magazine Local Music Awards.
A special tribute was paid to Norfolk Sound pioneer Lenis Guess. Photographer Sherry Boylan was presented the Industry Award, given each year to a non-musician who contributes to the local music scene.
NOTE: Best Music Video category has been corrected: "The Menstruating Angel and the Snoring Hummingbird"  by Tusko Fatale is now the official winner.
Winners were selected based on a 50/50 split between an online poll and a judging panel to provide a balanced approach. A total of 18,112 unique votes were cast, a sign that enthusiasm for the region's vast local music scene is alive and well.
The 2015 judging and nominating panel included Paul Shugrue (Out of the Box, WHRV-FM), Eric Worden (The Tide, 102.1 FM), Kyle Bloom (producer, The Hampton Roads Show, WAVY-10 TV), Crizti Walsh (96X), Kelly Ogle (Festevents), Mike Hilton (Beachevents), Jay Sanchez (Sound Check, Cox 11 TV), Donnell Lattimore (Your Music Show), Hunter Hughes (Hunter at Sunrise, WHRO Media), Charles Rasputin and Careyann Weinberg (Alchemy NFK), Barry Graham (The Acoustic Highway, WHRV-FM), Bill Reid/Rick Mersel (concert promoters, The NorVa), Donna Agresto (Sinclair Radio Group), Cathy Dixson (Natchel Blues Network), Brenda Barkley (Tidewater Friends of Acoustic Music), Rob Devinney (promoter, Artistree Festival), Barry Friedman (Birdland Music), Jim Morrison (North Shore Point House Concerts, music journalist), Jerome Langston (pop culture journalist), Jesi Owens (music journalist), Kelly Murphy (Tidewater Arts Outreach) and  Jason Bruner (concert promoter, Quiva Productions/IMG).  Judges were not allowed to vote in categories that were a conflict of interest.
Following are the Top 5 in each category.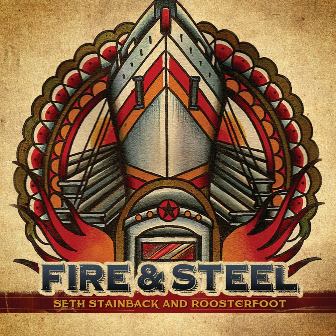 Album of the Year
1"Fire & Steel," Seth Stainback & Roosterfoot
2"Ghost Town America," Red Clover Ghost
3″Get Rood," Anthony Rosano & The Conqueroos
4"Lust," Blue Ribbon
5"The Alpine Butterfly," Philip Roebuck
Song of the Year
1 "The Place I Live," Little Pants
2 "White Walls," Seth Stainback & Roosterfoot
3 "Cha Cha," D.R.A.M.
4 "Angel in the Dark," Fun House
5  "Somebody Take Me Home," Phil Roebuck
Music Video of the Year 
1 "The Menstruating Angel and the Snoring Hummingbird," Tusko Fatale
2 "Crazy," Brian Grilli
3 "The Tide," Skye Zentz
4  "Rituals," Fugitive 9
5 "Farewell," Death Valley Rally
Best 757 National Artist
1 Pharrell
2 The Last Bison
3 Kishi Bashi
4 Mae
5 Jake Clemons
Best IndiePop
1 Sicman of Virginia
2 Blue Ribbon
3 Dyska
4 Suburban Living 
5 Wyteshydes
Best Metal
1 Jack Ledger
2 Mammoth Black
3 SiNN
4 Day of the Beast
5 Complex Origins
Best Rock 
1 Seth Stainback & Roosterfoot
2 Thomas McDonald & the Record Collection
3 710 Oil 
4 Logan Vath & The Vacant
5 Sea of Souls
Best Garage/Punk
1 The Hissy Fits
2 Jumbo Rollers
3 The Lonely Teardrops
4 The Bottle Babies
5 The G-Bombs
Best Jam/Psychedelic Band
1 Galaxy Dynamite
2 Family Tree
3 Mink & Cheef's Electric Band
4 Last Fair Deal
5 Invisible Landscapes
Best Jazz
1 Sharkophagus
2 Vasili Simmons and Dave Hufstedler
3 Jae Sinnett
4 Justin Kauflin
5 Russell Scarborough Trio
Best R&B
1 The Fuzz Band
2 The Myra Smith Experience
3 K'bana Blaq
4 Ty Marquis Smith Experience
5 Masego Music
Best Hip Hop
1 Fugitive 9
2 D.R.A.M.
3 Kid Icarus
4 Kid Good Life 911
5 Shane Dollar
Best Americana
1 Red Clover Ghost
2 Phil Roebuck
3 Big Virginia Sky
4 The Framers
5 Broken Mouth Annie
Best Country
1 Gina Dalmas and The Cow Tippin' Playboys
2 Cody Austin
3 Furious George
4 Snake Oil Cowboys
5 Brian Grilli
Best Acoustic/Folk 
1 Little Pants
2 Logan Vath
3 Lewis McGehee
4 Karl Werne & Friends
5 Dustin Furlow
Best Blues
1 Anthony Rosano & the Conqueroos
2 Bobby "Blackhat" Walters
3 JD Silvia Band
4 Jackie Scott & the Housewreckers
5 Herbie D & the Dangermen
Best Experimental
1 Esbern Snare
2 Invisible Landscapes
3 Seamonster
4 Long Division
5 Boneske
Best Cover Band
1 The Deloreans
2 Deja
3 Cheap Trills
4 Right On
5 The Bartones
Best World Beat
1 Buddha Council
2 Dharma Initiative
3 Nature's Child
4 Session Rockers
5 Rio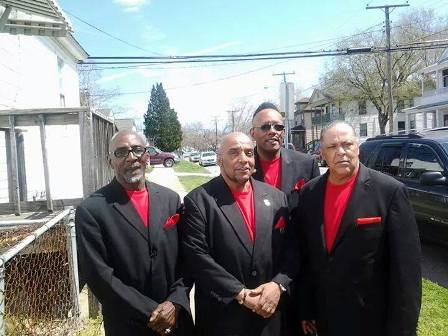 Best Gospel
1 The Chosen Few
2 Earl Bynum and The Mount Unity Choir
3 Dee Dee Gee
4 Wandcarver
Best Emerging Artist
1 Logan Layman
2 Sharkophagus
3 Opus 99
4 Dustin Furlow
5 Esbern Snare
Best Teen Band
1 Evan Button
2 The UnXpected
3 Logan Layman
4 Rellen
5 Dear Adamus
Best Busker (street musician)
1 Skye Zentz
2 Downtown Sound
3 Daniel Neale 
4 Banjo Finn
5 Stix Lamar
Best Open Mic Night 
1 Victorian Station
2 Mojo Bones OV
3 Jerry's Chesapeake w/Scott Slay
4 Elliott's Fair Grounds w/Ronnie Talman
5 Hilton Tavern
Best Live Performer 
1 The Wet Boys
2 The Fuzz Band
3 Thomas McDonald & the Record Collection
4 Seth Stainback & Roosterfoot
5 Jack Ledger
Best Media Program (Promoting Local Music)
1 The Hampton Roads Show
2 Out of the Box
3 Acoustic Highway
4 Your Music Show
5 Sound Check
Best Local Music Venue
1 Shaka's Live!
2 Taphouse Hampton
3 Belmont House of Smoke
4 Eagle's Nest Hilltop
5 The Parlor
Best Outdoor Festival Featuring Local Music
1 Hampton Bay Days
2 Harborfest
3 ETC Festival
4 American Music Festival
5 Artistree Festival
Best Music Instrument Retailer 
1 Alpha Music
2 Russell's Music World
3 Guitar Center
4 Moe's Music
5 Jeff's Music