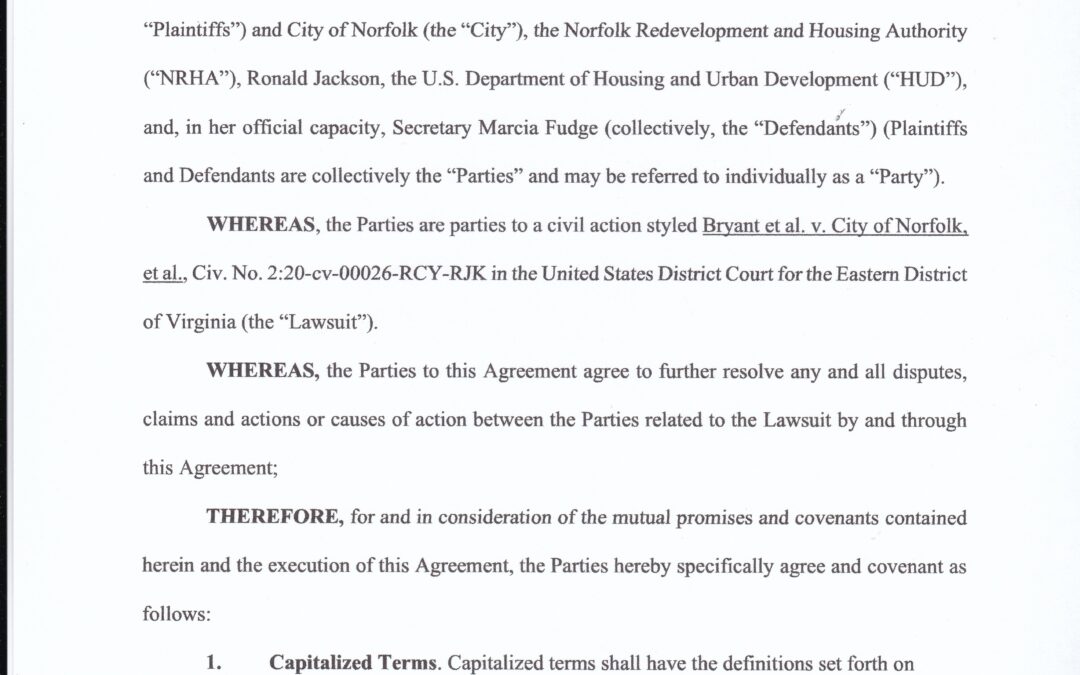 (A copy of the agreement) BY JIM MORRISON, Correspondent  The Norfolk Redevelopment and Housing Authority and the city have settled a lawsuit brought by residents of three public housing projects in the St. Paul's area near downtown who said demolishing their homes...
read more
By Jeff Maisey Marie Osmond needs little introduction.  Marie's older siblings debuted as bubblegum pop group The Osmonds in 1970. Her brother Donny soon after became a teen idol as a solo artist. Marie Osmond, the second youngest and only daughter in the family,...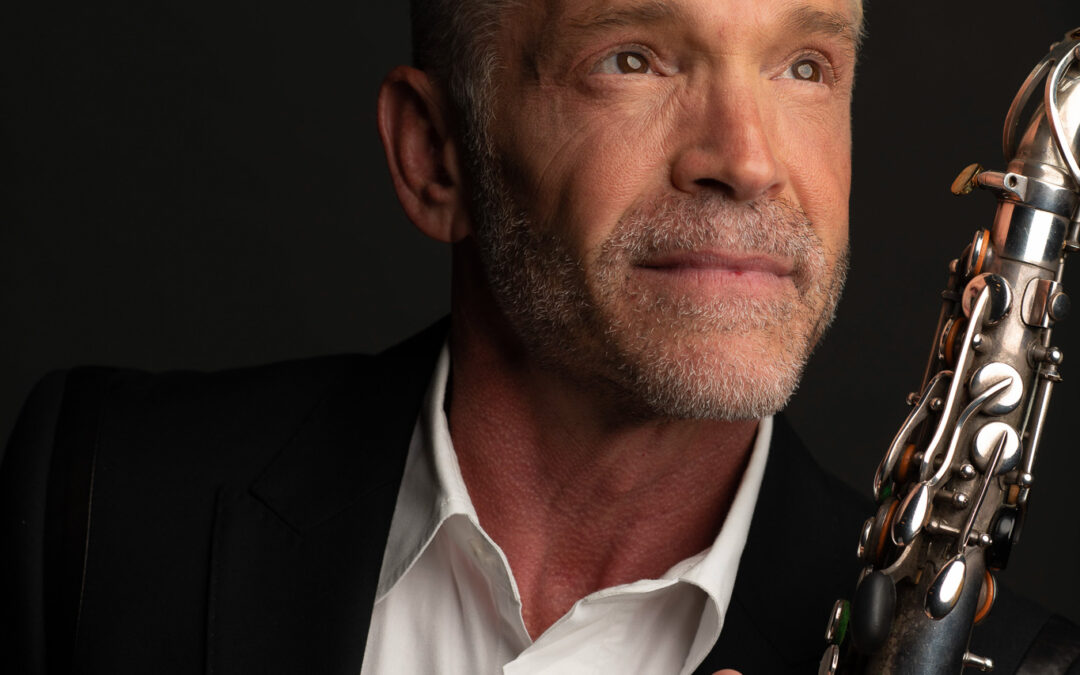 By Jeff Maisey Newport News' Ferguson Center for the Arts has become a traditional stop for Grammy-nominated smooth saxophonist Dave Koz during the holiday season. This year, Koz and Friends — Jonathan Butler (guitar), Rick Braun (trumpet), Richard Elliot (saxophone),...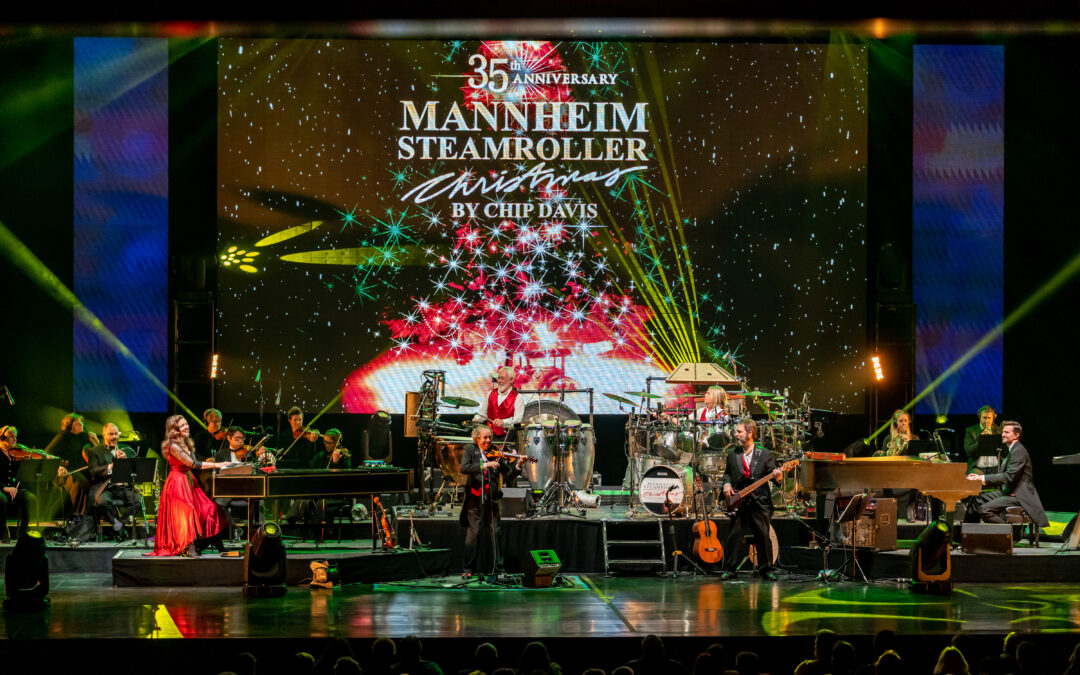 By Jim Roberts In 1984, when Chip Davis released his first Christmas album, music industry "experts" told him it would end his career. They couldn't have been more wrong. Thirty-seven years—and 31 million album sales—later, Davis is the best-selling Christmas...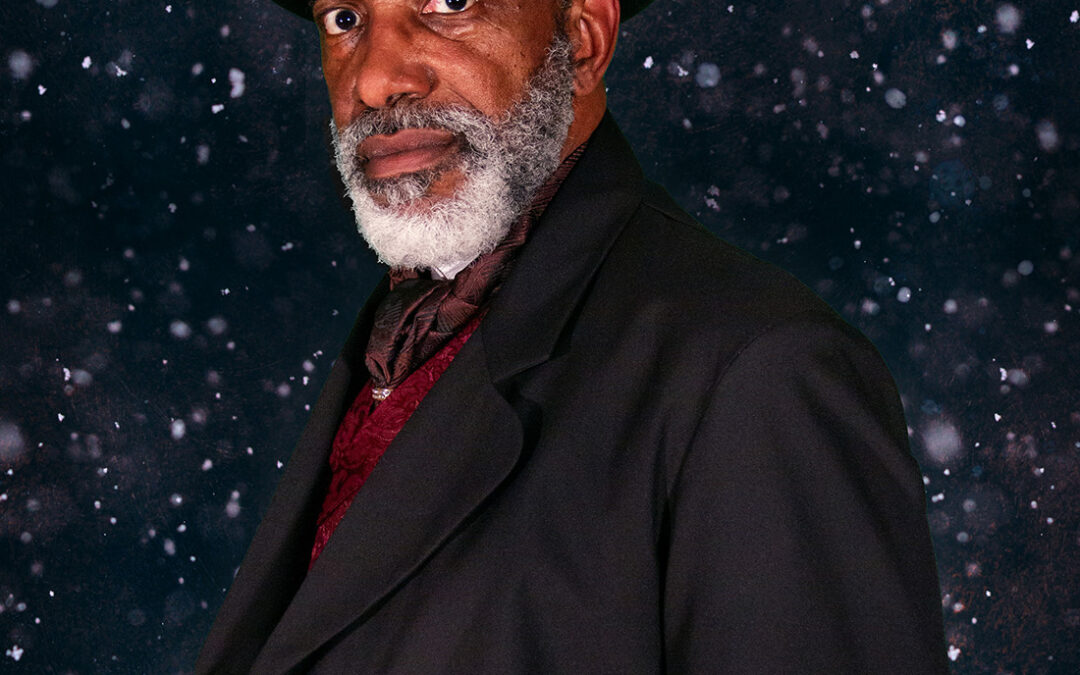 (Beatty Barnes plays the iconic role of Scrooge.)  By Jerome Langston  "It's good to be back producing," says Tom Quaintance, Virginia Stage Company's Producing Artistic Director. "And I'm excited to go into rehearsal for this show on Tuesday." The show that Tom is...
(Horszowski Trio is set to dazzle a Norfolk audience.) By Montague Gammon III Early December's Feldman Chamber Music Society concert at the Chrysler Museum's Kaufman Theater showcases three piano trios: a mid 20th Century masterpiece by the under recognized...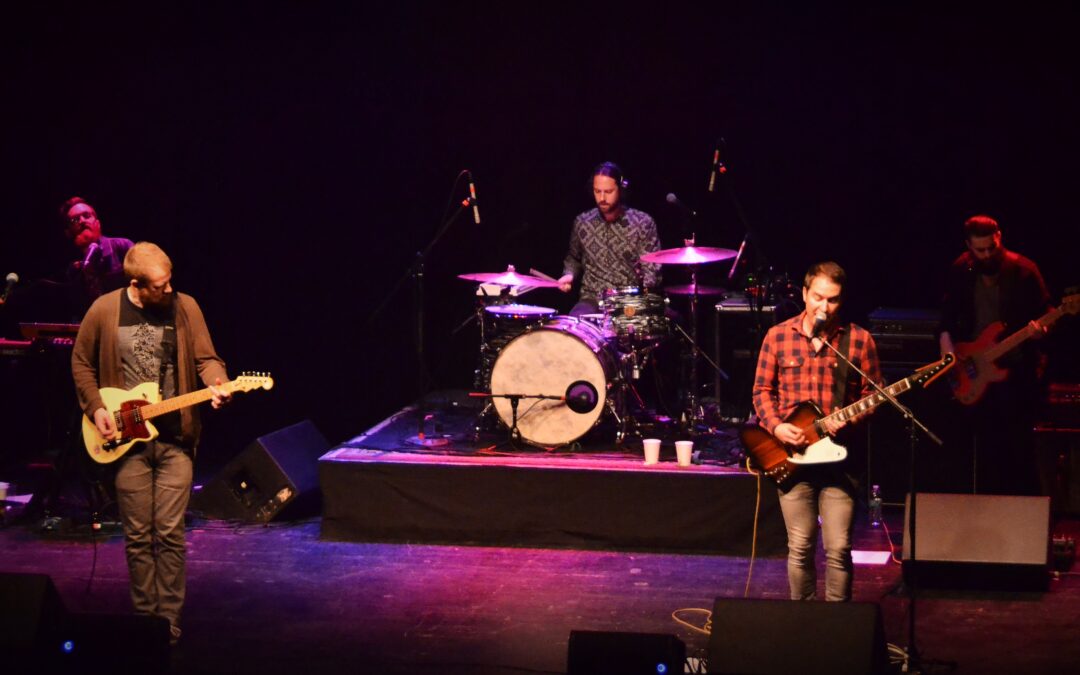 (Mae performing live during a recent concert. Photo by Jim Morrison) By Jim Morrison In their nearly 20 years, Mae has managed to navigate the twisting and turning labyrinth of the morphing modern music industry, rebounding from one whiplashing change to another They...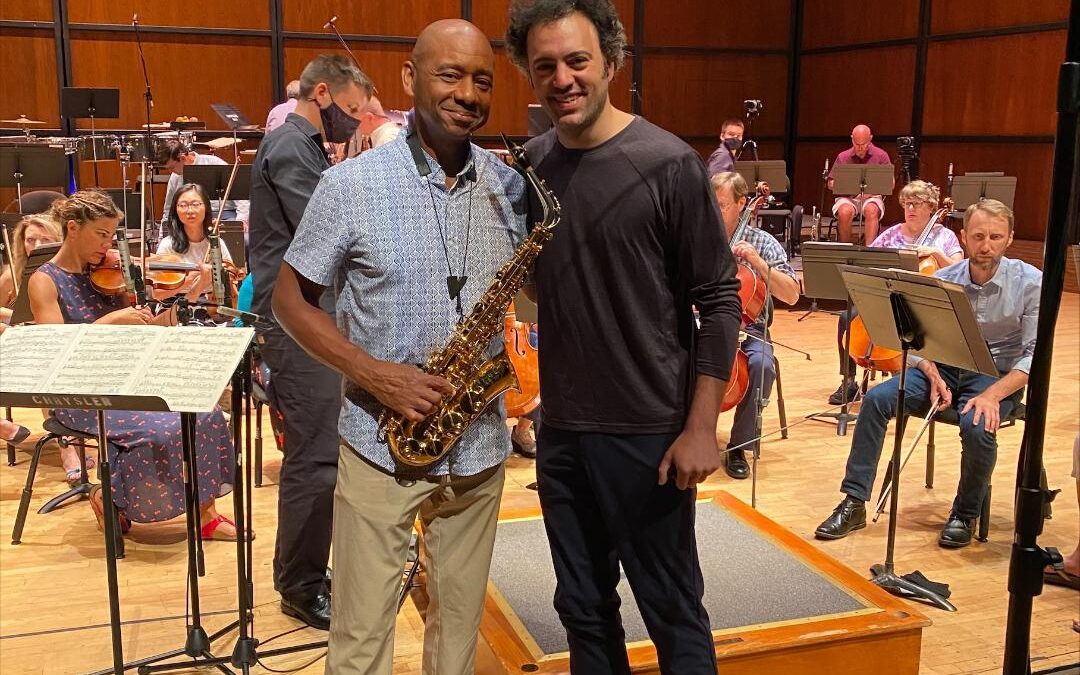 (New Virginia Symphony Orchestra Music Director Eric Jacobsen in rehearsal with saxophone great Branford Marsalis. Cell phone photo by Kristen E. Bennington.) By Montague Gammon III   Virginia Symphony's Music Director Eric Jacobsen kicks off the conducting part of...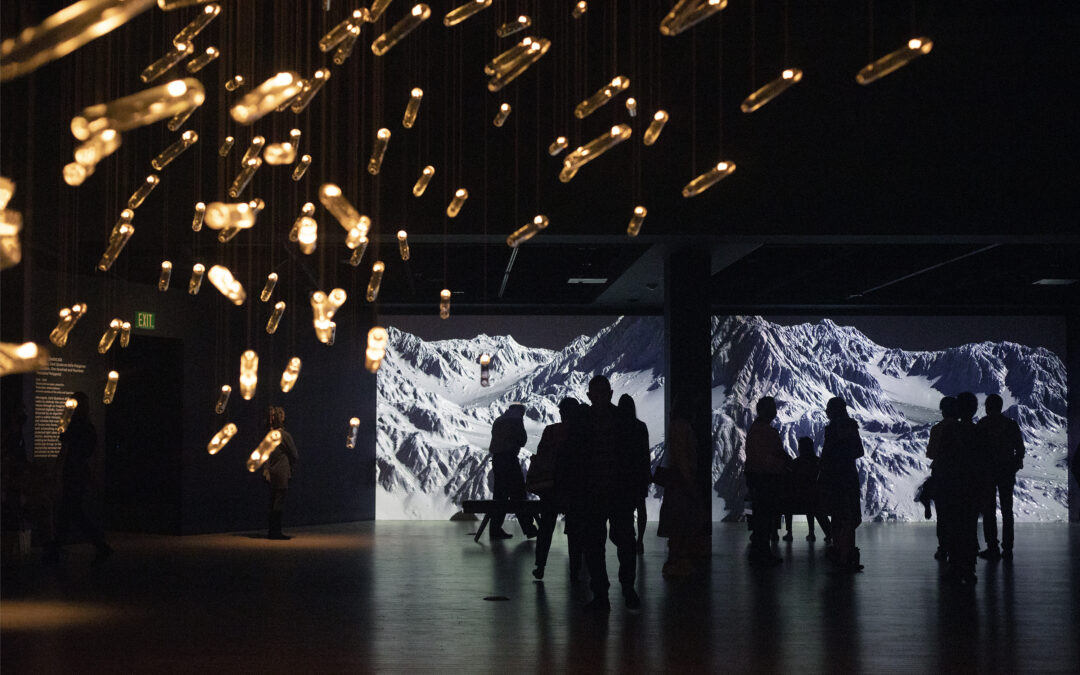 By Betsy DiJulio A sparkling new gem has taken its rightful place on the jewel box campus of Christopher Newport University (CNU). With its cadences of colonnades, pristine pediments, balustraded balconies, and dynamic domes, the campus is a love song to the...
Lila Coogan (Anya) and the company of the National Tour of ANASTASIA. Photo by Evan Zimmerman, MurphyMade. By Jerome Langston  "It's a blessing," says actor Bryan Seastrom, who is about to perform tonight, with the rest of the cast, at the Embassy Theatre in Fort...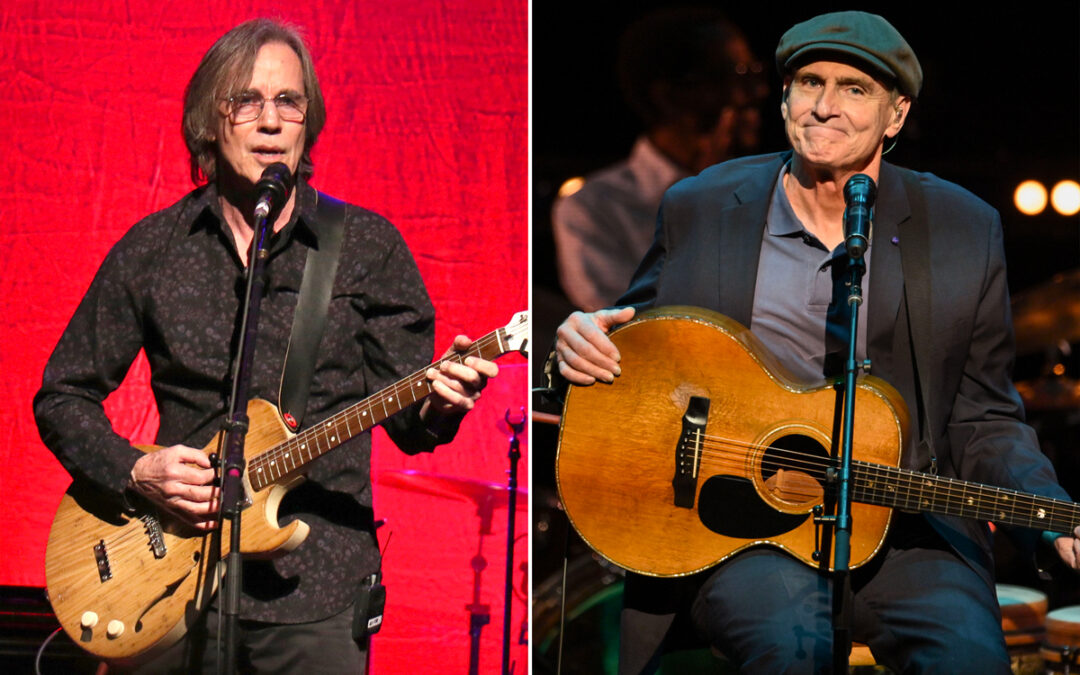 By Jim Morrison Aging as a rock 'n roll songwriter and performer is a tricky journey. It's a balancing act between the desire to continue to create while acknowledging that your fans – or most of your fans -- are encased in a time warp of your peak years, that...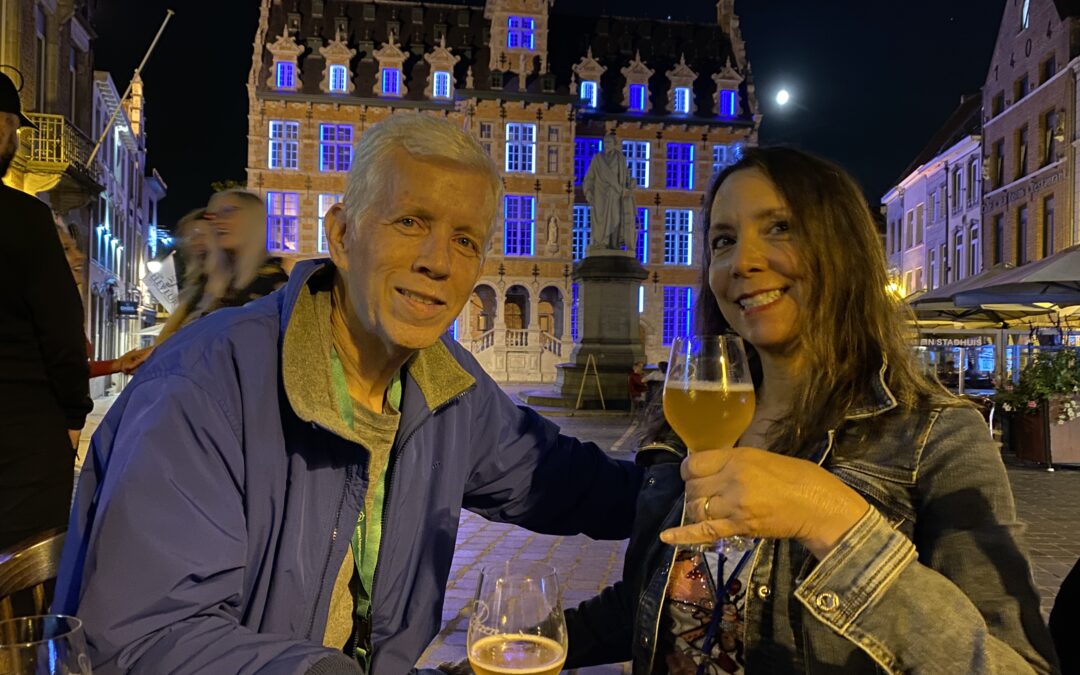 (Wife and husband beer writers Diane Catanzaro and Chris Jones at Cafe Den Obelix in Hall, Belgium. Photo by Kate Keese.) By Diane Catanzaro and Chris Jones When you're sitting there in your silk upholstered chair and thinking about your next beer-focused "Vayca,"...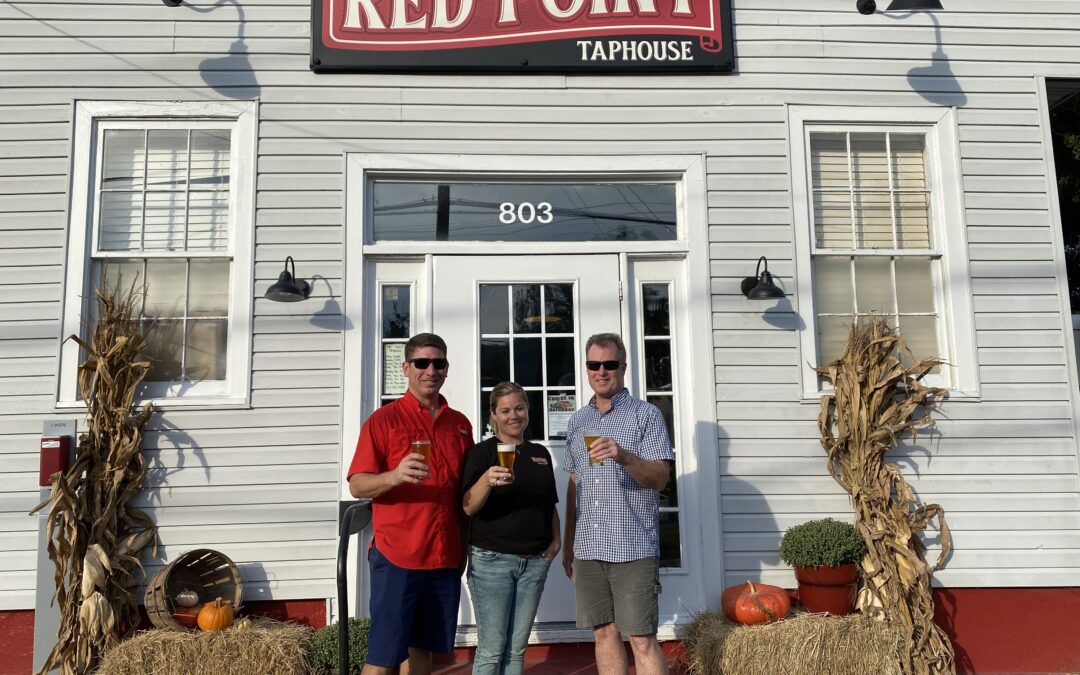 A welcoming sign in Smithfield: (L-R) Nick Hess, Julie Hess and Tim Ryan. Photo by Diane Catanzaro  By Chris Jones and Diane Catanzaro Farm-to-table dining AND craft beer brewed on premises in a small-town historic building? Yes, please! If this sounds good to...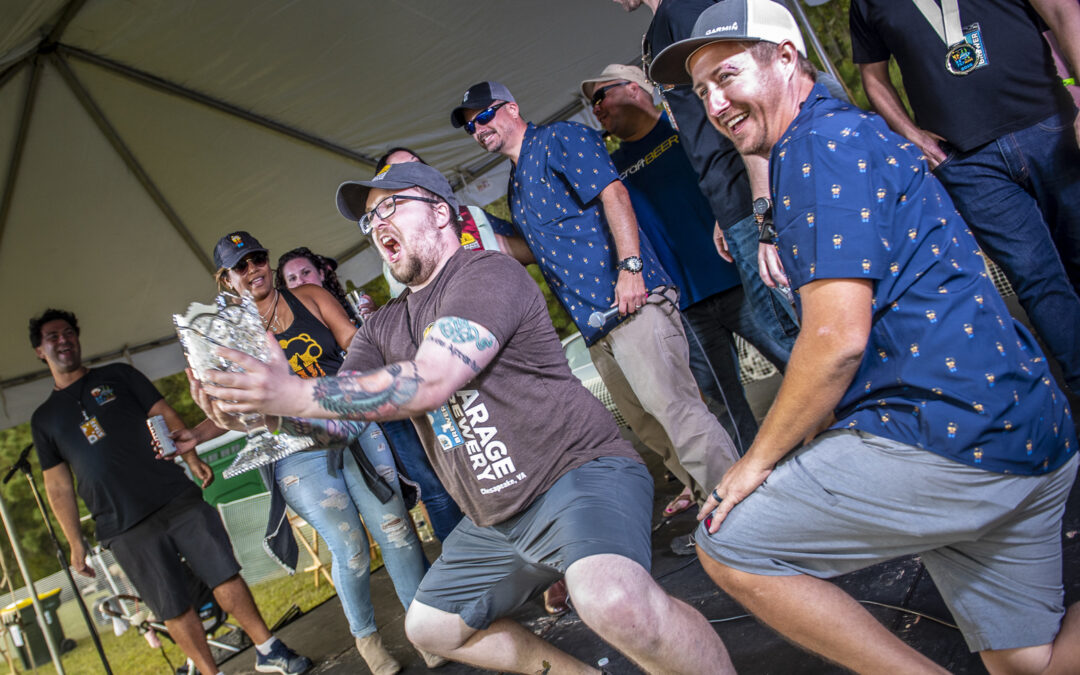 The Garage Brewery won the last Battle of the Beers event. Photo by Eye of the Storm Photography courtesy of Beach Ambassadors.  By Jeremy Bender More than 30 regional breweries will vie for this year's 757 Battle of the Beers crown. The event is held on the grounds...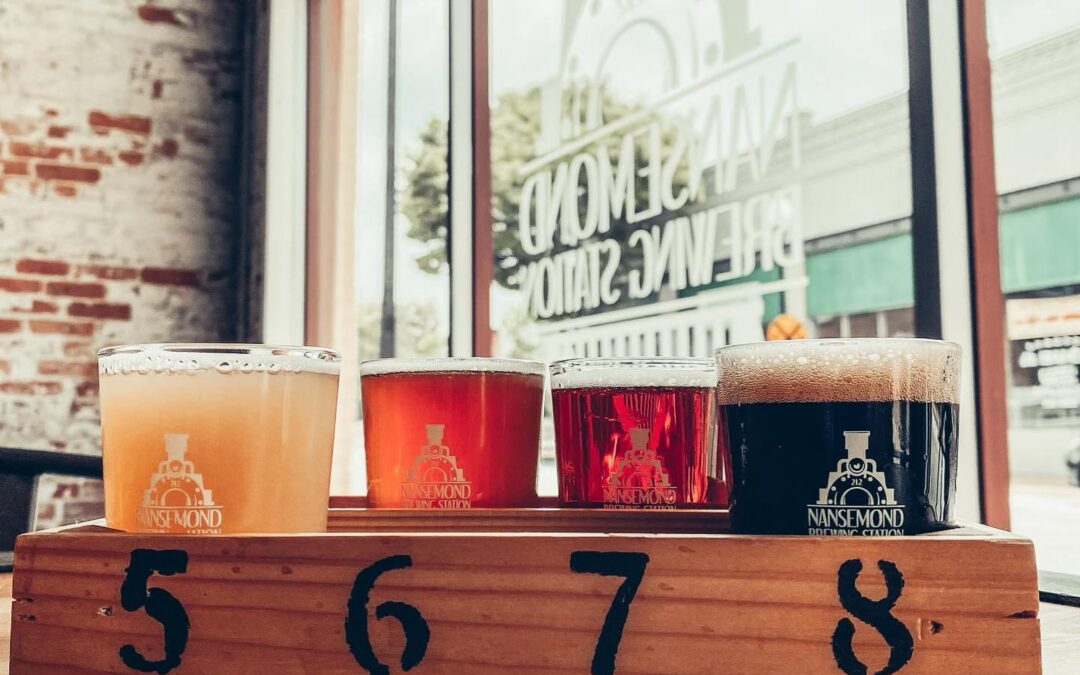 (Sample a variety of beer styles in scenic downtown Suffolk at Nansemond Brewing Station. Photo courtesy of the brewery.)  By Diane Catanzaro and Chris Jones Locals may know the Nansemond River, that the Nansemond Native American tribe lived along the river, or that...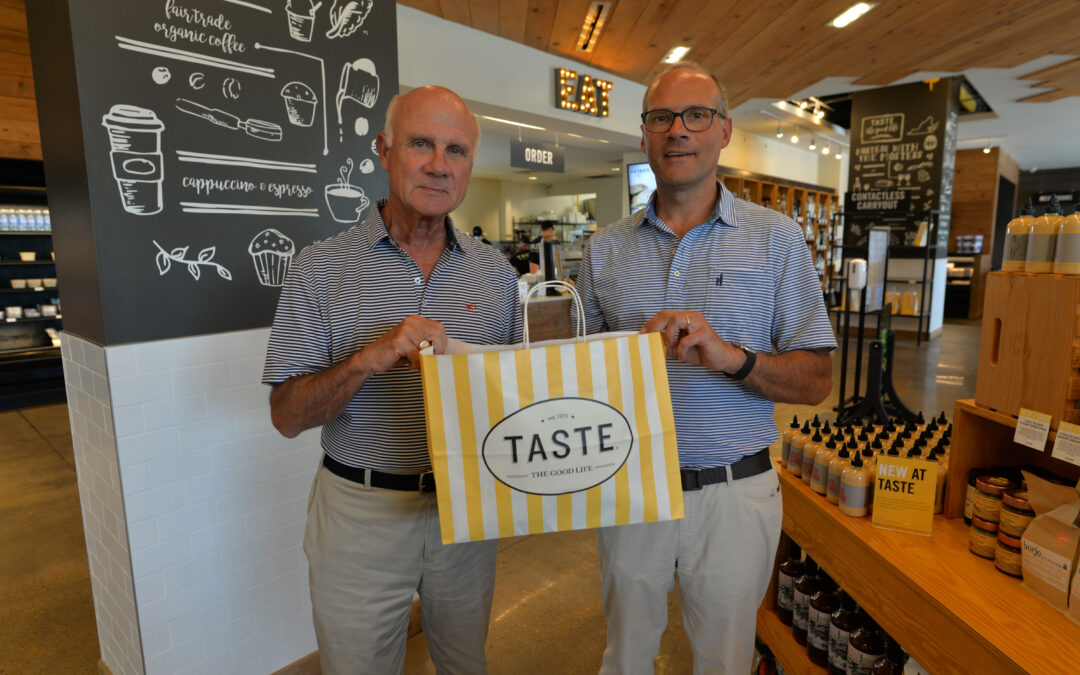 TASTE OF SUCCESS: (L-R) Peter and Jon Pruden have enhanced and expanded the specialty gourmet food brand known for its delicious sandwiches, prepared food items, and spot-on wine selection By Marisa Marsey As nightmarish as the past year and a half was, Hampton Roads...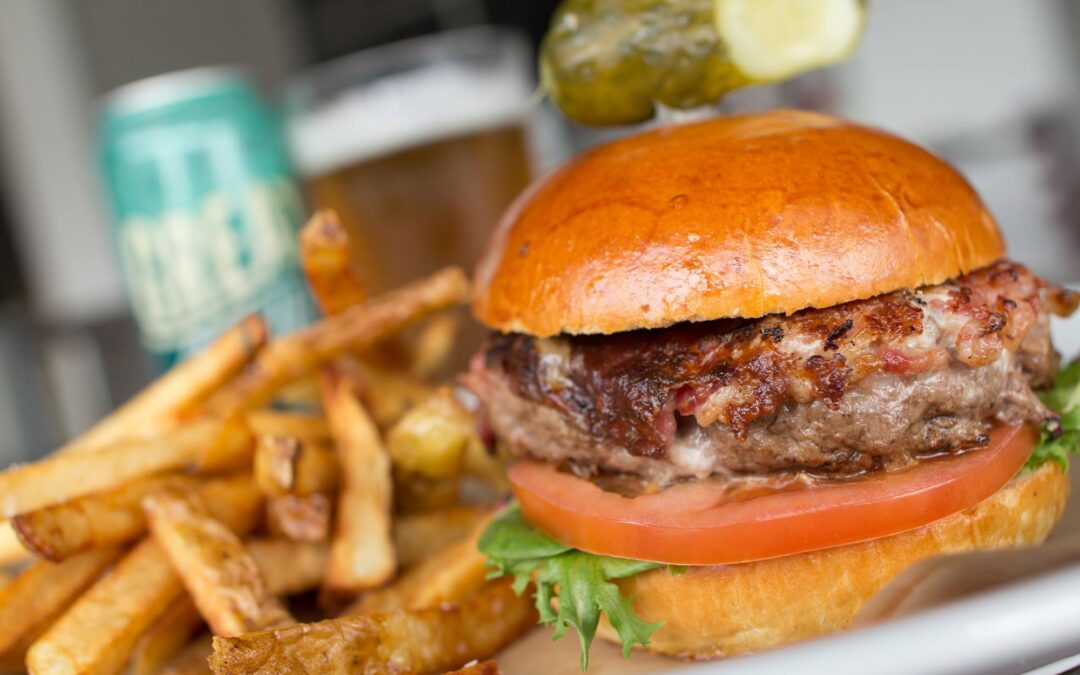 (1608 Crafthouse's Bacon Cheeseburger is a popular menu item.)  By Jeff Maisey Kevin Sharkey was prepping for the fifth anniversary of his 1608 Crafthouse on Pleasure House Road in Virginia Beach when the pandemic struck in March 2020. He's been battling ever since...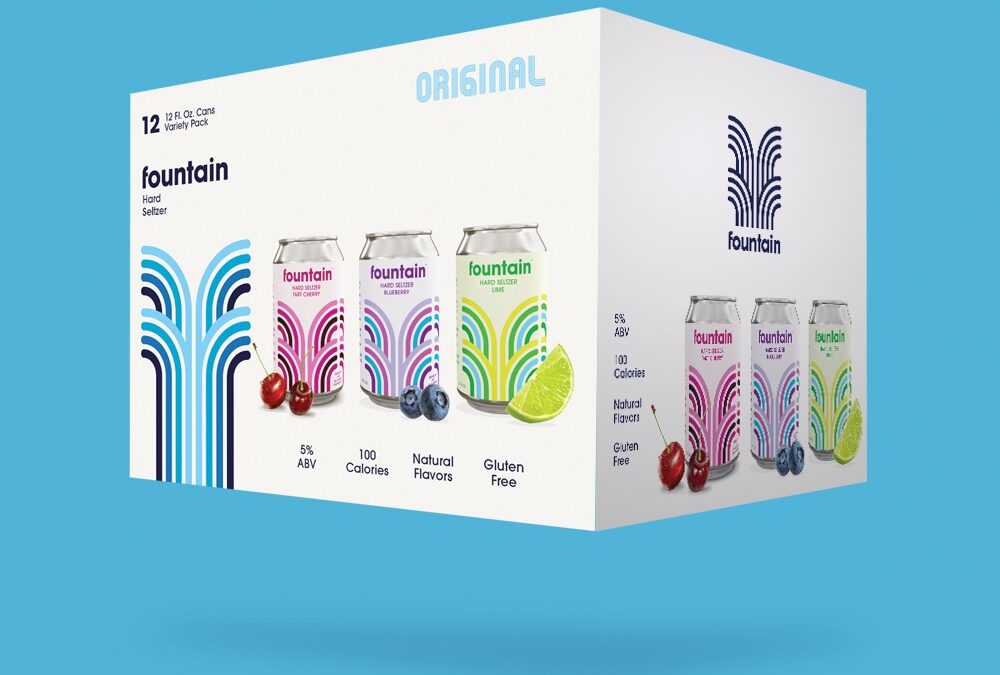 By Jeff Maisey There's a new hard seltzer in town — Fountain. Made in New York City, this new, upstart brand is fun — from the well-carbonated bubbles, zesty citrus and berry flavors to the eye-catching packaging — screams fun. After enjoying a few cans over a recent...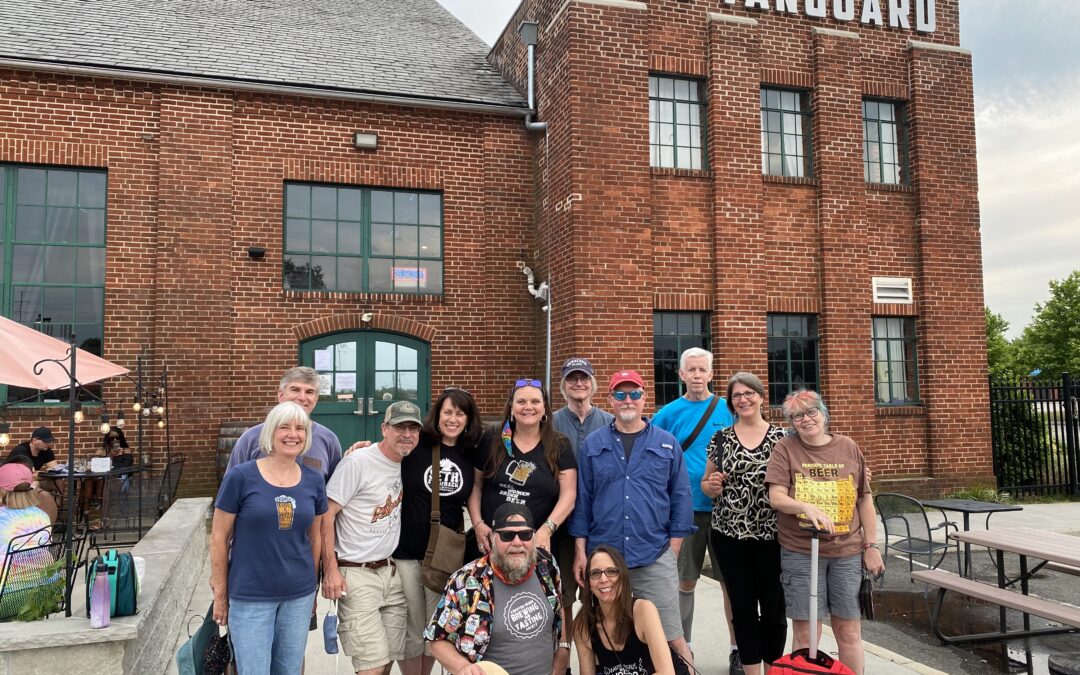 (Members of the Hampton Roads Brewing & Tasting Society gather for a pre-beer photo. Photo courtesy of Diane Catanzaro.) By Diane Catanzaro and Chris Jones Who is ready to get out of the house and visit a bunch of breweries? We've put together a little beer tour...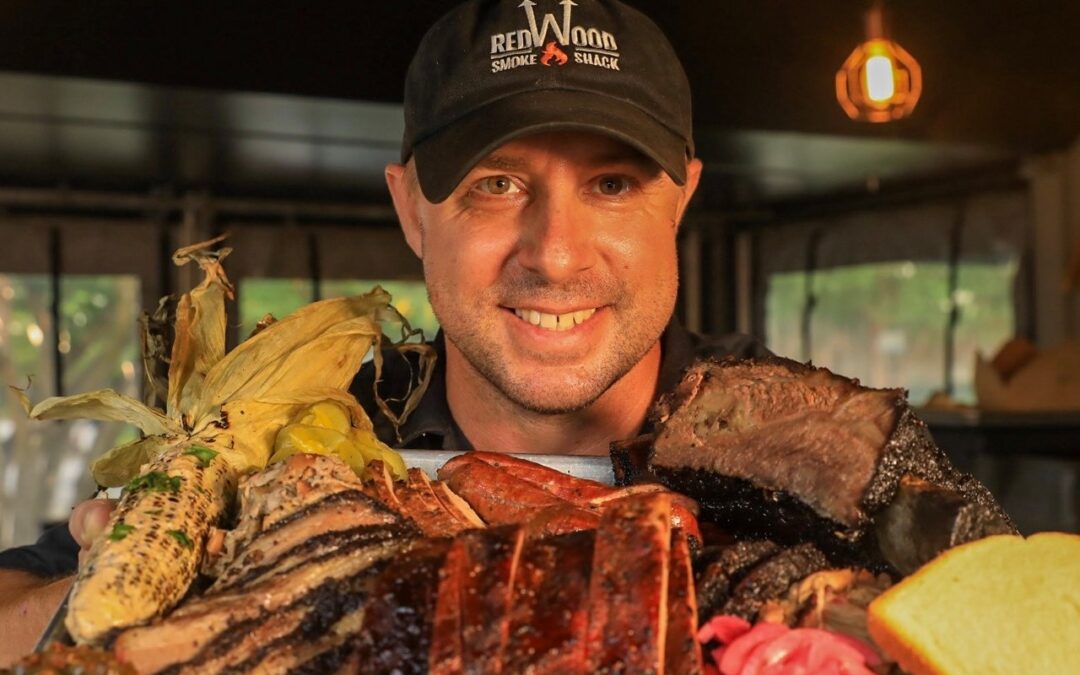 (Owner Bob Roberts has Redwood Smoke Shack expanding with a new Virginia Beach location. Photo courtesy of Redwood Smoke Shack.) By Marisa Marsey Some of our favorite homegrown eateries are expanding – opening a new location, introducing a new concept – making us...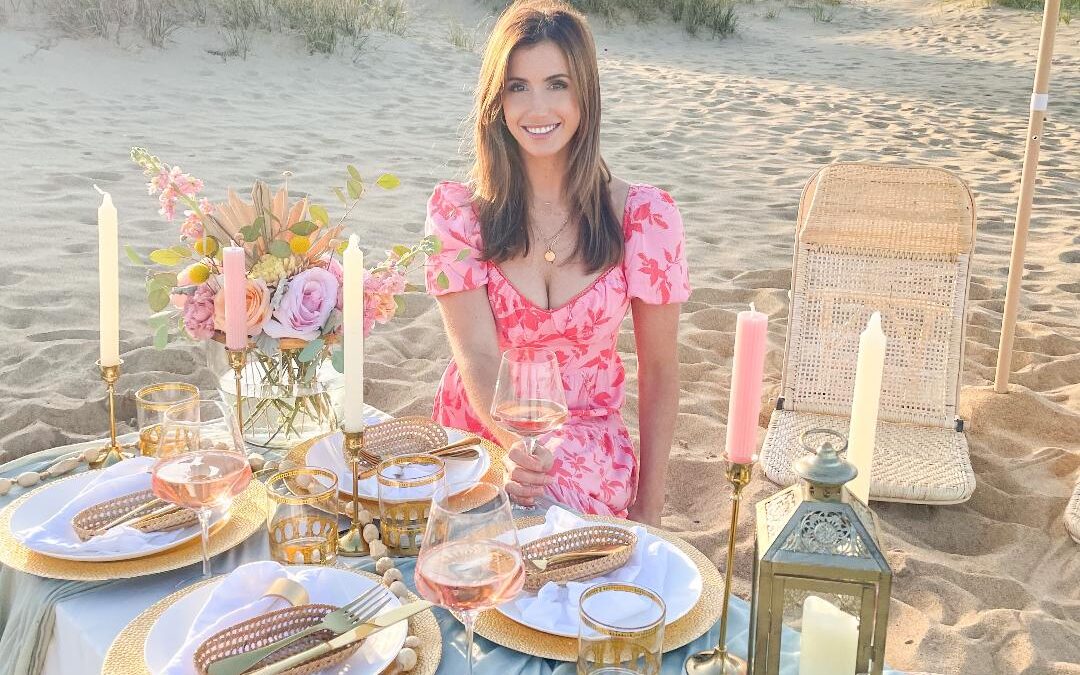 (Katie Huger, owner of Long Board Charcuterie, curates exquisite, customized boards to celebrate special events as well as every day.) By Marisa Marsey There's a joke circulating at fromageries: "How do you irritate a cheesemonger? Ask for a charcuterie board with no...