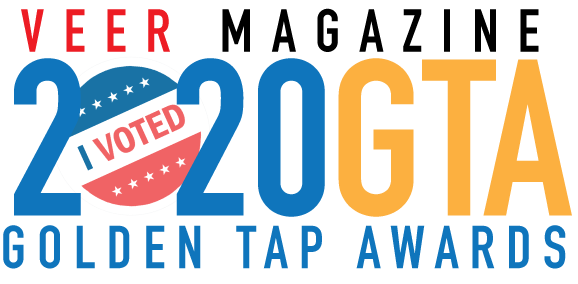 Veer Magazine's 2020 Golden Tap Awards are presented by City of Hampton Economic Development and the Hampton Convention & Visitor Bureau with additional supporting sponsorships from Southern Bank and Spacemakers.
It is our pleasure to announce the 2020 Veer Magazine Golden Tap Award nominees (see below).
From October 20 through November 3 (yes, Election Day), you may cast your vote in each of the following categories. FYI: Votes cast from duplicate IP addresses are noted and cast out. 
Each brewery was invited to self-nominate 10 beers in the individual beer style categories. We included additional categories such as Curbside, and have cider and hard seltzer debuting. 
Because of COVID, this year we are not including festivals, events, bottle shops, and restaurant categories.
We will present gold, silver and bronze medals in each category during at private, invitation-only (nominees only) ceremony. 
The awards are determined by 50% coming from online readers' votes and the other half from our secret-shopper panel of beer experts, including Brian Koski, Diane Catanzaro, Chris Jones and others. The Golden Tap will go to the brewery that accumulates the most points where gold medals count as 3 points, 2 for silver and 1 for bronze.
There are 37 categories in the survey below. If you are unable to see the voting box below, click here to view it outside of the website. Best of luck to each and all.