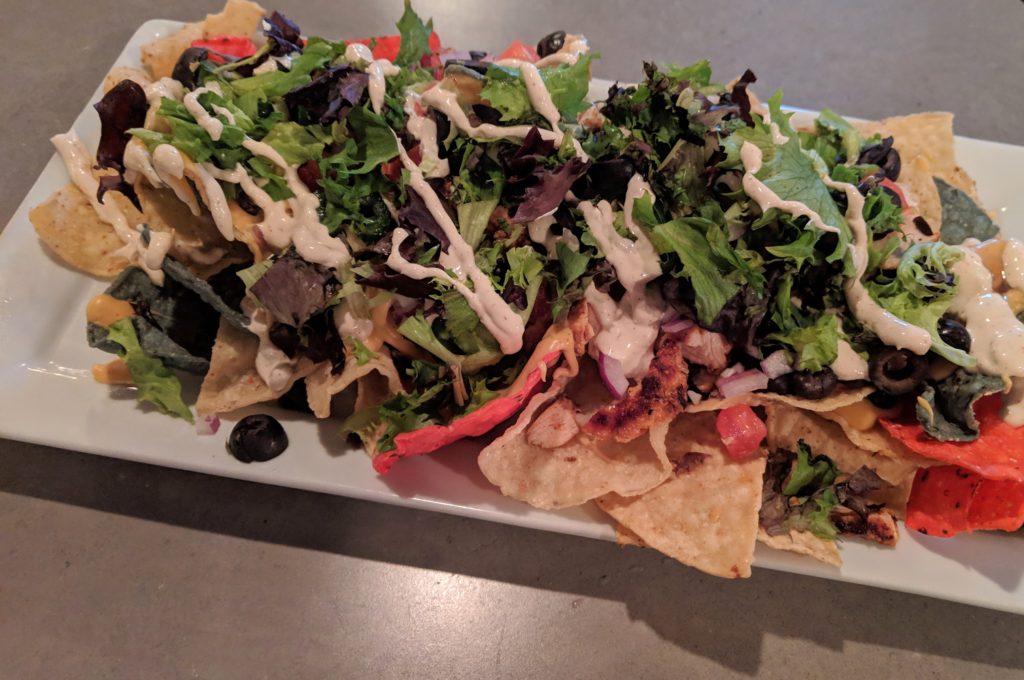 By Betsy DiJulio
"It needed some love," said "Cowboy" Neil Waranch of the former home of Stoley's on Great Neck Road in Virginia Beach. For six weeks, he loved up the grungy space, maintaining the long bar and overall footprint, but giving it an appealing update with industrial flare. Barnwood-look floors, cage style pendant lights, and stylish bathrooms—one with a changing table and one that welcomes "all genders"—are among the upgrades. The popular bar now sports a quartz countertop, a riveted metal face, and shelving with plumbing fixture brackets. Summer visitors will be glad to know that the inadequate HVAC system has been completely replaced.
Wanting to open a restaurant since he was 23 but spending his career in sales, Cowboy Neil, whose nickname hails from a Grateful Dead song, swung himself up in in the saddle and headed southwest in search of fast and casual Tex-Mex cuisine with a side of Tequila. Lucky for those of us of the vegan persuasion who love Mexican food—and are used to ordering rice and beans, hold the cheese, oh, and the beans if they are cooked in lard—we can enjoy the full complement of tacos, fajitas, fajita bowls, quesadillas, nachos, brunch burritos, a burger, and salad with plenty of meaty-tasting wheat and potato "Impossible" protein and vegan mozzarella-style cheese shreds (until a queso is located). Sadly, the lime-spiked Cowboy Crema is dairy-based, but if enough of us request a vegan version, I have a feeling Waranch might comply.
We will pay a $2 up-charge for vegan cheese and, if you order the burger, a vegan bun, as well as a bit more for the Impossible version of each dish. But that is not unexpected, although the additional charge for a bun had friends and I joking about bringing our own buns. When I asked the affable and accessible Waranch about it, he said that the only buns he could find with no eggs or dairy were expensive. So when I shared that we had considered bringing our own buns, he was completely agreeable and never missed a beat.
However, I wasn't in search of a burger. Bob and I both decided on bowls: his the steak, mine the Impossible. But as I watched heaping platters of nachos emerge from the very clean and organized kitchen from my vantage point at the corner of the bar where I stood talking to Waranch, I know what I am ordering next time. Don't get me wrong, I loved the bowl and devoured it on the way home—I picked up take-out as we were standing vigil over an injured dog—but something about the beautiful colors and textures and the stylish rectangular platters seduced me. (Note that the accompanying photo is of nachos not my bowl. It seemed unfair to represent a restaurant with a photo of my take-out food, so I asked an accommodating couple at the bar if I could snap a quick pic of their beautiful platter of nachos.)
Bowls are layered concoctions with a very flavorful, slightly tomatoey rice on the bottom, a nicely seasoned protein of choice, succulent and perfectly grilled onions and mixed peppers, black beans, cheese and, for dairy-eaters, Cowboy Crema. Guacamole tops off this bounty of filling ingredients, but I am allergic to avocados and can't get near the stuff. The flavors were tantalizingly complex with some nice tang and pleasantly tingly heat. When I told the woman who took my order over the phone that I am vegan, she automatically subbed in refried beans for the black beans which she explained later are soaked in chicken broth.
With a vibe that is warm and relaxed, casual-but-professional, and food that is really tasty and filling—and beautifully presented when served in the attractive restaurant—I will certainly be back with a few extra bucks in hand.
Cowboy Neil's Cantine, 408 N. Great Neck Rd, Virginia Beach / 757.412.0079 / cowboyneilscantina.com, 11-9 Tues-Sun