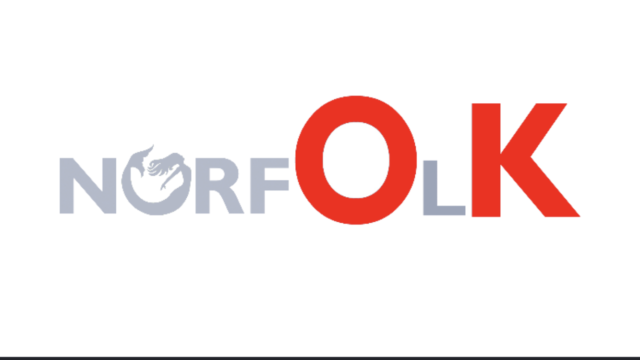 By Jeff Maisey
Norfolk Mayor Kenneth Alexander has reversed course on a new branding campaign he initiated dubbed, "OK Norfolk."
In an exclusive interview with Veer Magazine, Mayor Alexander revealed a new logo and accompanying video highlighting the letters "O" and "K" in city's name.
City Council members were caught off guard by the revelation as they were not informed of the initiative.
Negative reaction was swift and highly critical of the design once Veer Magazine posted it on social media.
"Didn't the city learn their lesson about public branding input after the mermaid logo fiasco?" commented Nicole Carry of Norfolk.
"If this is not a joke, we're going to be in the national news soon," added Drew Ungvarsky, the creative genius behind downtown Norfolk 's GROW.
Mayor Alexander received the message loud and clear, and then posted this comment within 24 hours of the news being published:
"Thank you all for the feedback; it's great to have a passionate and engaged process. I know first-hand that Norfolk is more than OK….Norfolk is outstanding!
"The best creative process is collaborative, and I'm glad to have your insights. Now I'll leave marketing and communications to the professionals!
"As the City's brand continues to evolve, we recognize and celebrate the key components of what is driving Norfolk's success: Inclusivity, economic and ethnic diversity, transparency, and allowing many voices to be heard.
"We are gaining a reputation as a statewide leader in the arts and culture, higher education, health care, public safety, resilience, and sustainability. You understand this very well; we know that you are to vital Norfolk's success.
"Norfolk is connected, collaborative, and creative. We are a dynamic, diverse, and authentic city. You've demonstrated all of those traits, and it is appreciated.
"Merry Christmas and Happy Hanukkah!"