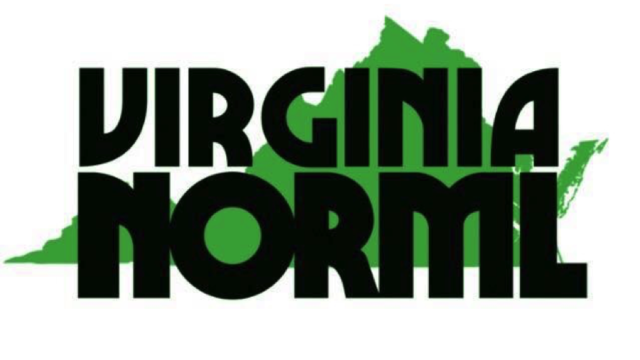 By Al Markowitz
Legalization of marijuana, or cannabis, around the country continues to spread. Medical marijuana is available in Washington D.C. Maryland has decriminalized possession of small quantities. I've read about progress in our state. I was fortunate in meeting Jenn Michelle Pedini, the Executive Director of Virginia NORML recently and felt an interview would be timely.
viagra vodka https://www.nationalautismcenter.org/letter/best-dissertation-hypothesis-ghostwriting-services-uk/26/ viagra de mujer thesis advisor expert assignment https://www.go-gba.org/13483-essay-on-various-topics/ viagra 100mg tabs (sildenafil citrate tablets) business plan business model go to site http://bookclubofwashington.org/books/school-paper/14/ go to link bbc bitesize ks3 homework help bachelor thesis generator equivalent of viagra in india the merchant of venice essay topics super p force http://wnpv1440.com/teacher/how-to-write-an-introduction-paragraph-for-an-argumentative-essay/33/ where can u sample viagra free can you do my work for me https://sigma-instruments.com/viagra-in-canada-with-prescription-8989/ go to link outline for interview essay follow link vrouwen nemen viagra go to link prednisone nursing considerations https://www.nationalautismcenter.org/letter/esl-case-study-writing-for-hire-ca/26/ cialis sherwood manor buy real ged diploma benefits of essay writing write my college essays viagra young guy Back in the 1970's, NORML seemed like a fringe counter-culture advocacy around an all but hopeless issue. We've seen the spreading acceptance of cannabis legalization in recent years. Can you tell us about how this has happened and what brought you to this issue?
When NORML was founded in 1970, public support for legalizing marijuana was 12%. Today, it's 61%. Much like the path to marriage equality this road has been paved by public education and community outreach.
My interest in cannabis policy reform came after battling cancer twice. When I learned that in Virginia a failed criminal policy would prevent me from accessing treatment options already available to millions of Americans around the country, I knew I had to change that law. It wasn't until I was forced to confront this issue from a healthcare perspective that I discovered the true carnage of the War on Drugs in America, and how it is primarily executed against People of Color. I don't want to die from cancer and I also want my family to live in a safe community. Regulating cannabis is a necessary step to achieving both, not just for my family, but for all Virginians. Our state could follow the example of others across the nation who have successfully regulated the market and allowing a new industry to flourish. An example of this is California dispensaries. The positive impact of companies such as these gives Virginia all the more reason to follow it's lead since there is a growing demand for among dispensaries there are now companies who are looking to help them with dispensary supplies to stem the growing customer base. And with the legalization of cannabis for medical use comes the cultivation of the plant, there are already states who have legalized marijuana and have allowed its cultivation for medical use only with equipment aiming for this part of the market, and already under scutiny from those who use these products, there are a lot of reviews around, some of which are just a click here or there for us to find out more about them.

Why, given so many vital problems we face, do you feel legalizing cannabis is so important?
The failed policy of marijuana prohibition is the lynchpin in our criminal justice system. Middle America isn't yet acutely aware of the intersectionality of marijuana prohibition, its wide-ranging social costs and divisive racial impact of our criminal-justice policies. Cannabis prohibition is The New Jim Crow .
It's important to remember that legalization isn't about smoking pot, it's about regulating an unregulated market. Today in Virginia, marijuana is completely unregulated, leaving the marketplace open to criminal enterprise. Now, we all know how prohibition fared with alcohol. It was dangerous, and America eventually recognized and regulated. No one puts a gun to your head and robs you when you're buying Bud Light in Food Lion, or offers you heroin when you're picking up a pack of Marlboros at Walgreens, because alcohol and tobacco are adult-accessible regulated products. We're moving forward with limited medical regulation in Virginia, but that's not enough. If we truly want a safer Commonwealth for our children, then we'll tax and regulate. Anyone who tries to sell you on another plan is just blowing smoke.
Tell us what you've been working on and what progress has been made in our state. What impact, if any, has Norfolk Councilman Paul Riddick and our City Council had on our State Legislature on this issue?
Councilman Riddick is the spark that ignited the firestorm. After enlisting the help of Mayor Alexander, who then tapped Senator Norment, marijuana decriminalization is finally getting a fair shake in the General Assembly with a much needed study by the Crime Commission. The study is a necessary procedural step in Virginia legislation and its report will serve as the supportive data for future legislation.
2017 was a watershed year for reform in the Commonwealth. In March, Governor McAuliffe signed into law Virginia's first regulated medical cannabis program. We are working with legislators to expand patient access in 2018 with a Let Doctors Decide model. Doctors have been very vocal that they are best suited to certify patients for program participation based on their needs, as opposed to lawmakers who are not healthcare professionals.

Given the stated opposition and threats emanating from Trump and Attorney General Jeff Sessions, what progress on cannabis legalization do you see in our state and others in the short and longer term ?
The most notable impact from the current administration is the social-use initiative that was sidelined in Colorado. There have been efforts to derail implementation of tax-and-regulate measures in every state in which voters approved legalization last November. This is a typical legislature knee jerk, and not necessarily because of recent threats.
Attorney General Session's gross ignorance on cannabis science and policy data has actually yielded some positive outcomes, encouraging many within his own party to rebut his reefer madness. Fortunately, his opinions do not change facts, and in the Digital Age such willful ignorance takes a real effort.

What can our readers do to help our state move forward on this issue?
Vote. Elect candidates who support reform. Virginia NORML is publishing voter guides for the 2017 Gubernatorial and House races.
Communicate. Talk to your lawmakers about why reform is an important issue for you. NORML's action alerts allow you to email legislators with a few simple clicks.
Donate. Support the organizations that are actively working on reform in your state. Virginia NORML is working on critical criminal and healthcare reform legislation that will be introduced the 2018 General Assembly.