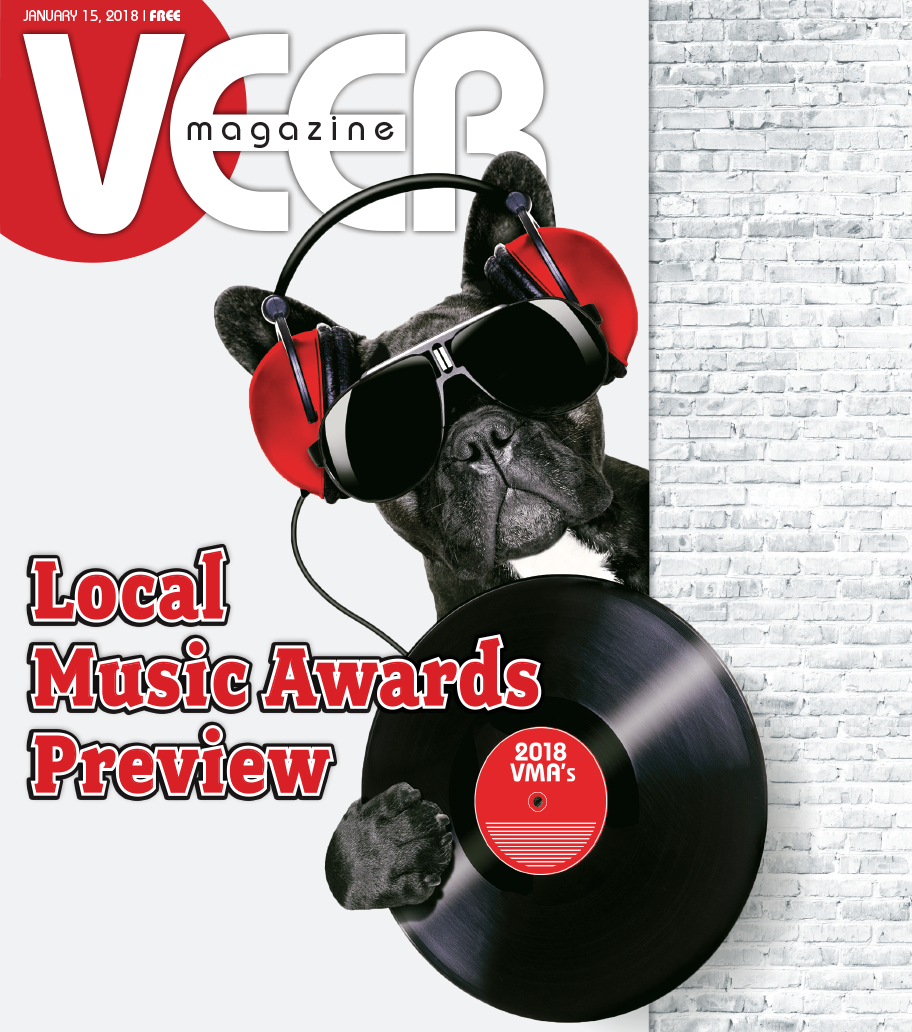 Voting in the 7th Annual Veer Music Awards (VMAs) is now underway at www.veermag.com as we celebrate local music in over 30 categories ranging from country, jazz and metal to hip hop, indie pop and folk.
The Veer Music Awards are not a traditional "best of" like other media produce, rather they mirror the likes of the Grammy Awards where bands are nominated based on what they accomplished in the previous year. So, in this case our nominating panel took into consideration the following criteria:
Band release of an album, EP, single or music video in 2017

Band played a significant slot at a music festival

Opened for national act or headlined a major venue such as The NorVa.
The panel was asked to prioritize these as well as the quality of the band over Joe Blues Band playing the corner Bar & Grill every Thursday night.
This year's nominating/judging committee includes Michael Holtzclaw (Daily Press), Crizti Walsh (Host of 96X's "The 757 on 96X"), Paul Shugrue (Host of WHRV-FM's "Out of the Box"), Kyle Bloom (Producer of Fox 43's "Hampton Roads Show"), Jerome Langston (Veer Magazine, pop culture writer), Hunter Hughes (Host of "Hunter at Sunrise"), Dr. Barry Graham (Host, WHRV-FM's "Acoustic Highway"), Josh Coplon (LAVA Presents), Tyler Warnalis (Musician/TBA Productions), Jeff Hewitt (photo-journalist), Paul Unger (HardcoreNorfolk.com), Ron Wray (Music journalist, Veer & No Depression), Benjamin & Andrew Briggs (TBA Productions), John Hardage (Talent Buyer, More Music Group), Glenn Sutch (GM, Waterside District) and Jeff Maisey (Veer Magazine).
If you want to know who selected the nominees, these are the dedicated people who made the picks.
Voting will remain live through February 1 at www.veermag.com. The popular vote will account for 50% of the overall tally, while a panel of music industry folks, including those above, will weigh-in for the other half.
The Veer Music Awards will be presented Tuesday, February 13 at The Waterside District beginning at 7 PM sharp. Admission is FREE. This year's musical theme for live performances is "Be original" as bands will perform their own hit-in-waiting. Special guest Waxing Poetics will be honored as the Lifetime Achievement Award recipient. The VMA after party will take place at the Starr Hill Bar inside Waterside District.
Below are the 32 categories for this year's nominees. Be sure to scroll through within the window to be sure you vote on all the categories. If you are having trouble viewing or navigating the voting window below, simply click here to go directly to the Survey Monkey site to make your selections.