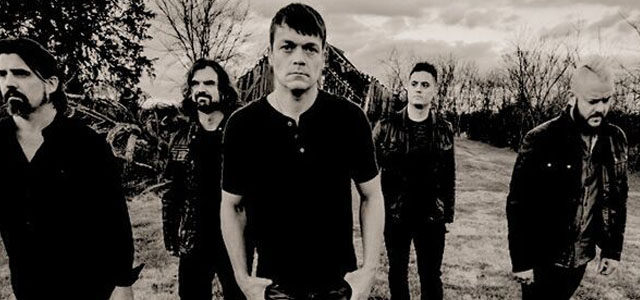 By Jeff Maisey
For 3 Doors Down singer Brad Arnold, it had been five years between studio albums "Time of My Life" (2011) and "Us and the Night" (2016). With a couple of new band members, the recording of "Us and the Night" was a way to reinvent 3 Doors Down and reintroduce the group to old fans and new.
"We really did look at that record as the closing of one chapter and opening a new chapter," said Arnold in a phone interview with Veer Magazine.
3 Doors Down – performing September 3 as part of the American Music Festival – got its start in 1996 as a local band in Escatawpa, Mississippi. The group was signed to a major label deal and had immediate success in 2000 with its debut album "A Better Life," which included the big hit single, "Kryptonite."
The experience was a lot to handle at first for the band.
"It was life-changing," said Arnold. "We wrote 'Kryptonite' probably about five years before we got signed and it was release on the radio. We actually got signed by the song being played on a local radio station.
"When we got signed we weren't really trying to get signed," Arnold continued. "When we started touring I had just turned 21. From a little bitty town in south Mississippi, I had never really been anywhere and done a whole lot. It was a lot to take in. It was a lot to handle. It definitely had a good impact on us, but, honestly, a pretty bad impact on us too. It put us in the spotlight and there was a lot of pressure that came along with it. At first you get all wild and party. It was like a controlled wreck."
Unlike some bands that top the charts in the beginning, 3 Doors Down didn't not experience a sophomore slump in sales. In fact it next four recordings were top charting albums producing hit singles such as "When I'm Gone," "Let Me Go," and "It's Not My Time."
While 3 Doors Down enjoyed continued success commercially, its members were struggling with addiction – bassist Todd Harrell and guitarist Matt Roberts under the influence of prescription drugs. Roberts, who had left the band in 2012, died in August 2016 at age 38 from a prescription drug overdose.
The dark side of success has now been turned into an inspiring new direction for Arnold and the current band members as they complete a summer tour and beginning writing songs for a new album.
"At the same time, with sobriety coming to me, and Greg (Upchurch), our drummer, and, of course, Chris (Henderson) has been sober for going-on seven years, this new record we're going to be working on is going to be a new chapter for me because it will be the first record I've been a part of where I was completely sober.
I was never too much on drugs or anything like that, I just drank way too much, so it'll definitely add some good writing."
Brad Arnold is tuned-in with his fans. Coming from the South, he is aware of the epidemic rate among rural folks addicted to opioids.
"I will have some things to write about that I know – with as many people deal with addiction in our modern society — I'm in a good position to share some thoughts that I firmly believe will help people get through some situations. I'm looking forward to writing this (new) record for mainly this reason.
"I seen a thing the other day where just in Tennessee there were enough prescriptions written that would provide every person in Tennessee to keep them medicated 24-hours-a-day. Every single person could have multiple prescriptions to be medicated 24-hours. That's crazy."
WANT TO GO?
24th Annual American Music Festival
September 1 on 5th Street Stage: 311/Big Something/Jesse Chong Band
September 1: Vertical Horizon (31st St), TFC (17th St)
September 2 on 5th Street Stage: Rebelution/Michael Franti & Spearhead/Buddah Council
September 2: Cowboy Mouth (24th St), Little River Band (31st St), Original Rhondels (17th St)
September 3 on 5th Street Stage: Three Doors Down/Wallflowers/Anthony Rosano
September 3: Big Bad Voodoo Daddy (17th St), Night Ranger/Steve Archer Band (24th St), Guava Jam/Strictly Bizzness (31st St)
Virginia Beach Oceanfront